According to the Grand View Research report, the mobile app development market is valued at $160 billion and is actively increasing the rate of total value growth. According to the forecasts of the same-named analytical group, the final assessment of the industry will increase with a CAGR of 24.3% until 2028, when the value of the development sphere will reach $734 billion.
What is the reason for this growth? First of all, the global digitization of business and all aspects of it: from analytics and marketing to providing advanced software interaction experiences to users. As of 2023, the mobile devices segment dominates over stationary equipment, laptops, and even tablets, which makes smartphone operating systems the most promising platforms.
Glorium Tech experts have analyzed the market for mobile solutions and determined that the iOS system is leading in terms of the quality of digital products and their level of integration into the OS. This gives us an opportunity to determine how in-demand these or those virtual apps will turn out to be on the market and, most importantly, whether it is worth hiring iOS Developers and investing in this OS now.
Main IT Trends in 2023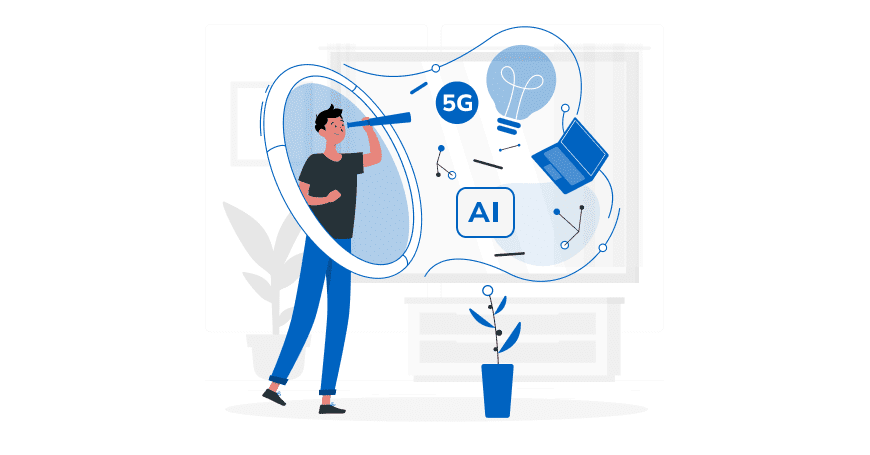 The world is changing, and iconic technologies are being replaced by new, progressive solutions that have a direct impact on digital solution quality and user experience. Implementing these trends becomes a necessity because only by jumping into the trend can one keep up with modern requirements for IT resources. We present to you the top 3 technologies that will be relevant in the next 5 years and will shape a new digital world.
AI
Artificial Intelligence has long been the stuff of fantasy writers and scientific dreamers. With the development of technology, this "perfect mind" began to manifest itself in small algorithms, constantly improving its consciousness.
At the moment, the introduction of AI in digital products is a necessity because we are approaching a breaking point where almost all routine processes will become automated. Already, self-learning cores are being built into the processors of mobile devices, giving us, the users, a fresh experience of controlling our favorite gadgets.
5G
The speed of data transfer on the world wide web ceased to amaze people about 10 years ago when optical fiber appeared, and broadband connection became available to everyone. Such innovations have affected only wired communication because base stations did not have enough power to transmit information at the same speed.
Today, new developments are actively being introduced, and algorithms and data transfer protocols are being improved. The 5G network is already capable of delivering a peak speed of 20 Gbit/s, which is four times higher than for 4G (LTE). Prospects for mobile solutions are visible to the naked eye: more content consumed, more marketing, higher revenues.
Native Experience
User experience with the gadget has been a cornerstone of the digital solutions industry. Often an interface was sacrificed for the sake of performance, and advanced functionality was cut out because it was not needed in the market. Now the situation has changed dramatically.
Without exception, all major business representatives put the user experience at the top of critical software elements. This contributes to an increase in customer loyalty and consequently expands a company's client base. Native user experience is not only about the usability of the interface but about all those little things that simplify to a minimum the number of actions to achieve the desired result.
Why is iOS One of the Most Promising Platforms?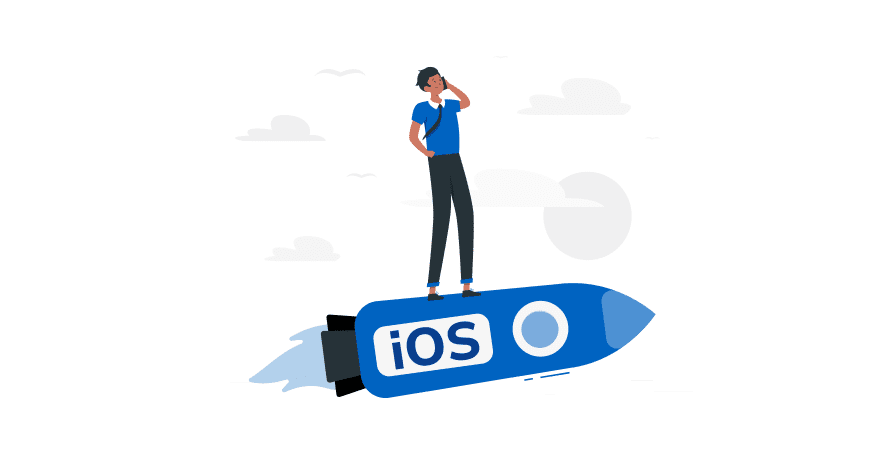 There are now two competing mobile operating systems on the market – iOS and Android. As it happens, users voluntarily abandoned Symbian, Maemo, Meego, WP OS, Sailfish, choosing two potential segment leaders. And now, they are dictating mobile trends around the world.
If choosing between iOS and Android devices, there is no obvious favorite, and here's why:
iOS is installed on a limited number of devices with similar characteristics, while Android is installed on hundreds of models with different characteristics and prices.
Supported and implemented technologies in the two systems are approximately at parity, although in exceptional cases (Lidar, FaceID), the edge is on the side of the OS from Apple.
Differences in ecosystems are openness but poor optimization of the Android platform and closed but a strong system integration in iOS.
That is, each consumer is free to choose between quality with optimization in iOS and variety with prices in Android. What should developers do in this case, and how to choose the key vector of development between ecosystems? Very simple – iOS customers, on average, are more solvent and loyal people. They are ready to support their developers with money, pay subscriptions and use all sorts of services. For example, a Statista study says the average $138 a year spent on buying games or apps, as well as internal iPhone user transactions in 2020.

According to Statista, the final revenue of Apple at the end of 2021 was a record $364 billion, and more than 52% accounted for the segment of mobile devices. Even in 2023, the company does not give up positions, having shipped more than 56 million iPhones in the first quarter. In this regard, we can conclude that the company's consumer audience is widespread around the world and accounts for about 30% of all users of smart gadgets.
What is Development for iOS?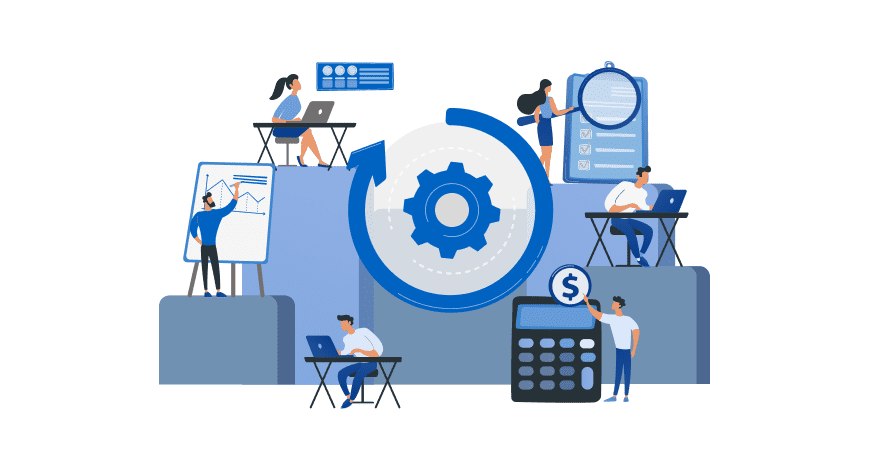 It is a full cycle of digital product creation, which includes such stages:
Market analysis.
Risk assessment.
Investment attraction.
Solution planning.
Design.
Product development.
MVP testing.
Optimization and scaling.
The development process itself is much more complicated and requires a responsible attitude to hire iPhone app developer.
What does a typical iOS app consist of
Contrary to popular opinion, a basic technical stack does not differ much from similar cross-platform or Android apps. Rather, it is the level of integration into the iOS system or the overall optimization of a digital solution. The standard structure of a product includes:
Native or hybrid framework.
Database.
Module integration API.
Implemented third-party services.
Application design.
Although there are universal Full Stack developers, the optimal quality of an IT solution requires a team consisting of industry experts.
What Kind of Specialists are Needed for iOS Solution Development
Based on the basic technical stack, it is safe to say that a team of iOS app developers require:
Back-end developer.
Front-end developer.
Database engineer.
Designer.
Tester and QA specialist.
Team lead and project manager.
Another important point. You need highly qualified specialists with development experience and the ability to work with modern methodologies. The choice of expert directly depends on a framework required for a project, e.g., Swift, Xamarin, Kotlin, React Native, Flutter. That is why it is so important to prepare carefully for hiring iOS app developer.
What Models of Cooperation Exist?
When an iOS development service is needed, business people face a serious barrier in terms of the optimal cooperation model. Well, let's try to clarify the key points of the process of hiring iOS developers.
There are two common types of cooperation between customers and performers – in-house team or outsourced resources. Let's consider the difference between them:
| | | |
| --- | --- | --- |
| | Outsource | In-house |
| Hiring price | Medium | High |
| Responsibility | High | Maximum |
| Cost of work | Medium | High |
| Types of work | All | Specified in the contract |
| Product quality/Expertise | High/Maximum | Medium/Medium |
Outsourcing is more advantageous for these reasons:
Average cost of hiring a Full-Stack team is lower than hiring specialists on staff.
Outsourced teams work independently and provide their own equipment.
In-house teams often require renting an office, purchasing equipment, and advanced training courses.
Outsource companies cover 100% of the development process, including testing and optimization.
Final product quality by remote developers is higher due to their excellent skills and maximum loyalty to a project.
We recommend you hire dedicated iPhone developer based on outsourcing model because this way, you can guarantee your digital product of the highest quality and full support package after its release.
Where to hire developers
The second controversial point in hiring iOS developers – a contractor search platform. There are two ways here: building a team of freelancers or finding a company that provides development services. If you assemble a team of freelance developers, then prepare for problems in communication, organization of work, and quality of digital solution structure.
Platforms for finding performers are conventionally divided into three categories:
Freelance platforms.
IT resources with service offerings.
Specialized HR platforms.
The chance of finding responsible performers on them is about equal, but it is worth understanding that only personalized team resources will provide you with information about their expertise level in your business area. It is also helpful to look at reviews of other customers' experiences with potential performers. This can be done directly on the performers' personal sites or, e.g., on Clutch.
Correct Team Structure
Development team structure consists of experts of different skill levels (Junior-Senior) and includes:
Sometimes a team expands with the help of outside specialists. In this case, the structure of the project developers will change both quantitatively and qualitatively.
Responsibilities of the performers
In the era of Full Stack Developers, most companies have switched to a hybrid working model where one expert covers up to 90% of development needs. This approach has a right to life, but it is much less efficient than the classic Full Stack team. The reason for this is a clear differentiation of roles and responsibilities when each development participant focuses all attention on a specific app element.
Clear distribution of roles guarantees that maximum attention is paid to each fragment of an IT solution, which will subsequently be reflected in the quality of the final revision of an app.
Tasks to be solved by developers
In addition to the main development task, specialists focus their efforts on ensuring the highest possible quality of a digital solution, all sorts of modular and external integrations. Since each fragment of an app requires its own set of skills, recruiting versatile experts to the team is the best guarantee of a successfully closed project being released to the market on time.
Skill Levels by gradation
There are four main levels of expertise, which reflect the real experience, skills, and potential of a performer. These are Trainee, Junior, Middle, and Senior. When looking to hire ios developers, one usually assumes to find a Senior at a cost like Junior. This wish is not destined to come true because every expert knows the value of their skills and is not willing to compromise for the sake of dubious pleasure to participate in a project on a volunteer basis.
Trainee
Usually, it's yesterday's student, or in other words, a novice who just started to learn the digital craft. Not used as a full-fledged performer, but as a potential prospective developer – may well be included in an experienced team for training.
Junior
A beginner in the development world, knowledgeable in one or more programming languages and frameworks. Usually involved in a project as a support person or as an independent work unit under the guidance of experienced mentors.
Middle
A classic hard worker, performing up to 90% of the project tasks. The cost of such an expert is relatively low, but the quality of their work depends on their skills and talent. There are cases when a Middle developer serves as a mentor for young professionals.
Senior
An experienced developer with dozens or even hundreds of successful projects under their belt. Knows everything and will never miss a chance to point out a newbie's mistakes. Involved in development as a team leader, key developer, or quality expert.
Despite a wide variation in the level of mastered skills and the number of successful cases, and contrary to popular opinion, Middle specialist is an ideal team member who performs the assigned tasks exactly on time and to a high standard.
How to Choose the Best Performer
We recommend relying on the project needs, its specifics, and available budget. Usually, a team of Junior-Middle developers is enough for a high-quality release. The main thing – when choosing, pay attention to the company's cases and reviews.
Create a checklist of performers' characteristics in the form of a questionnaire, and use it to check candidates. An example of such a list:
Hard and Soft Skills.
Experience in development.
Related technologies.
Participation in similar projects.
Latest successful case.
Desirable wage.
Based on the answers to these points, form questions of the following nature:
What are the best frameworks to use in developing iOS solutions?
How much time is required to create N piece of software?
How is the Agile, DevOps process organized?
Also, ask for code samples (GitHub), cases, reviews of past employers. This is true both when hiring teams and hiring iPhone app developer because only real examples will help you understand the experience of the performers and their compliance with the requirements of your project.
How Much does It Cost to Hire Developers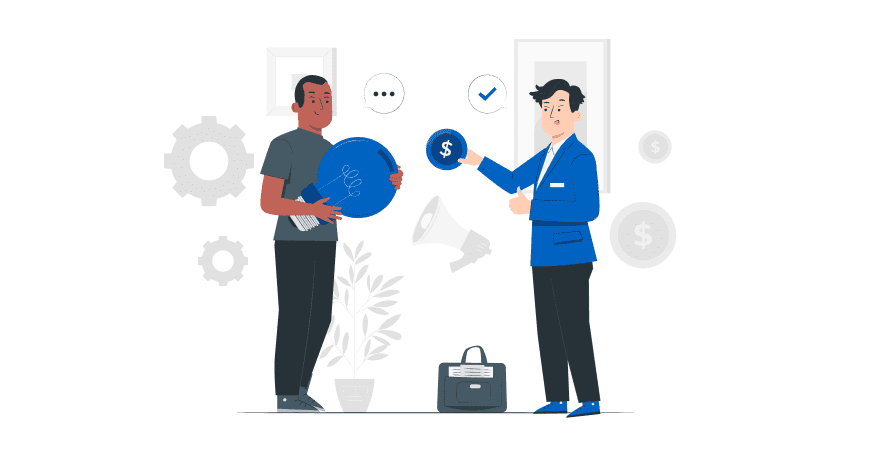 Prices for hiring iOS developers differ by region. For example, in Eastern Europe, you will be asked for about $45 per hour, while workers from the US will ask for $60+, Asia and India $25-$30, and Western Europe in the range of $50.
The total cost of a project can range from $1,000 to $200,000 and depends on such factors:
Development timeframe.
Technology to be implemented.
Performer's level.
Complexity of the development.
Number of features.
Necessary resources.
List of integrations.
The specifics of a project also influence the cost of development. For example, if you need native frameworks or connection of specialized (not widespread) services (digital medicine, construction, etc.), then to hire a dedicated iPhone developer will cost more than hiring universal ones.
The same applies to a cooperation model. When hiring through outsourcing, you pay only for the cost of the work, and when you form a staff, the costs rise, spreading to office rent, purchase of equipment, logistics, etc.

How to Optimize a Development Process
Even with a top team of developers, the organization of the work remains in the hands of a service customer. We recommend turning to professionals who provide a full range of services, including the generation of ideas. This approach saves an entrepreneur from unnecessary hassle and allows to concentrate directly on their own business tasks. When delegating the work to a contractor, a company performs the basic functions of development independently, although some aspects must be agreed upon with the customer.
Consulting
Rare cases where a customer clearly understands the technical aspects of a future digital solution. Mostly, an entrepreneur needs help in project planning. Some companies provide this service exclusively, but they are usually not particularly competent. We recommend consulting directly with developers because, as the project performers, they will help to balance it technologically, thereby saving resources.
Market analysis
Any app released on the market has competitors in the form of entrepreneurs who chased trends a bit earlier. In this eternal pursuit of cutting-edge business solutions, assessing the current situation and soberly making thoughtful decisions is important. IT analysts are best at identifying the key success factors to be incorporated into a product to make it more competitive.
Layout and Planning
Before starting to develop an IT solution, it is critical creating a mock-up of it, using the enterprise business logic, customer relationship structure, and the mechanics of the services provided. Only on the basis of this model (digital, mathematical, economic) can further development be planned. At this stage, a project roadmap is also made, which includes development cycles, sprint durations, MVP implementation deadlines, and scaling plans.
Design
It is partially developed at the layout stage, but the main graphics are created after it is agreed upon. It includes interface elements, animations, content design, adaptation of components for different screens. Also, all of the graphical elements are optimized to reduce the load on the device and increase the digital solution performance.
Front-end, Back-end, DB, API development
A key stage during which the main program components are created. Also, the system and all plugins, external, internal integrations are tested in parallel, and data is synchronized (more precisely, DB cells with corresponding interface fields, function formulas, etc.). The performance of the system and app depends on purity of a code and its optimization, so modern methodologies include the QA service directly into development.
Testing
It is incorrect to separate QA into a single block because in Agile, DevOps, or TestDevOps, testing is an integral part of the development process from start to finish. Automated scenarios are integrated into sprints and thus ensure timely detection of software problems. This allows developers to make quicker code corrections to optimize and fix bugs.
Post-release support
This is an important stage that lasts throughout the entire lifecycle of a digital product. It involves releasing updates to the system and functions, fixing vulnerabilities and security protocols, and updating certificates. A third-party contractor can also provide support, but only the developer can use the resources efficiently because they know all the nuances and peculiarities of their software.
Summarizing
If you need to hire iOS developers — stick to our advice and choose only proven industry experts. Even if it will increase your budget costs, it will ensure the highest possible quality level of your IT solutions.
Glorium Tech provides its own experts to solve all your digital problems. They have been working on mobile app development for over 10 years and have an impressive track record that includes top projects for international business leaders.
Working with us, you will not only cut development costs but also delight your clients with a quality user interface and stable operation of your digital solution. Contact our manager for advice and to discuss terms of cooperation.
FAQ