Our client's team is composed of mathematicians, linguists, and data scientists researching and prototyping artificial intelligence tools. After developing several products, they noticed a demand for a secure platform that allows healthcare experts to interact with one another, to manage their resumes and certificates, and to vote and take surveys.
By analyzing and following the market, we came up with a way to extend the social network for the healthcare community. What was originally meant to be a compliant, AI-enabled, cross-platform, multifunctional-tool that recognizes medical numbers and images, became a kind of "Google for medicine" — providing the latest industry news and medical tools.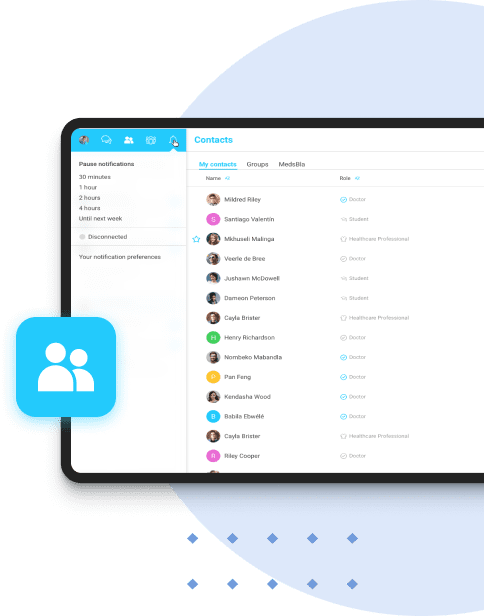 In order to design an app that is to be a meeting point for the medical community, we based the architecture around the following four key-activities: visualization, exploring, learning, and sharing knowledge.
Our task included developing and working on:
E2E message encryption
A modern messaging system complete with attachments, emojis, and badges
Chat rooms with access control
A semantic search engine
Built-in medical calculators and 3D anatomy viewer
Private spaces for corporate partners
News access based on Big Data processing pipeline and AI recommendations
Dashboards for organizations
An analysis tool for decision-making
GDPR and ISO 27001 compliance
We're proud to be part of a revolutionary team that has developed a comprehensive global social network for healthcare specialists on multiple levels. Our main-area of contribution mostly involved the messenger functionality with continuous outstaffing collaboration with other features.

By taking advantage of the secure atmosphere that our app provides, users can safely publish, collaborate, and analyze medical cases. Big Data processing grants doctors access to enormous databases of medical information — something students can also access to improve their studies.

It doesn't stop there: any organization in the medical industry can use this technology to optimize their management. The network is continually growing, attracting users from all over the world.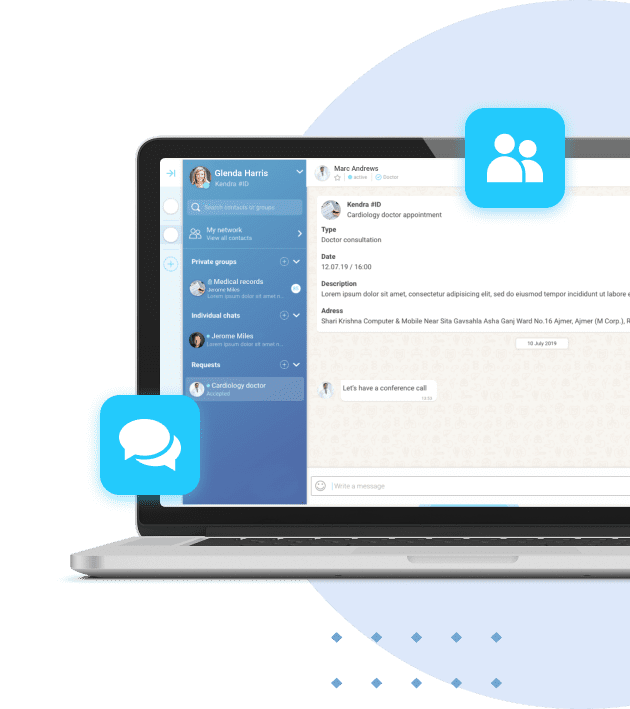 React Native
.Net Framework
.Net Core
MS SQL
ASP.NET Core
AWS