Hire iOS Developers
If you're seeking a dedicated team that can craft a one-of-a-kind app with a plethora of personalized features, all within a platform that commands an impressive 30% share of the mobile operating systems market, then you've come to the perfect place. Hire iOS developers and stand out from the competition with your custom product.
CONTACT US
Hire iOS Developers for Exceptional Service Offerings
With our comprehensive range of services for iOS app development, Relevant possesses the expertise to create a tailored solution that has the potential to connect with an expansive user base of more than one billion Apple device owners. Create your own app with remote iOS developers.
In addition to our remote iOS developers, we provide a suite of services that encompass QA testing, bug fixing, continuous monitoring of app performance, and comprehensive app store support. These offerings are designed to guarantee the seamless operation of your iOS application and full compliance with all Apple requirements.
Glorium Technologies offers a valuable service to customers seeking to transfer their legacy applications to a new environment. Migrating applications can be challenging without the assistance of skilled remote iOS developers, as these applications are typically designed for specific platforms with limited portability. Given the inherent differences between the original and target environments, our team of Glorium Technologies iOS developers is well-equipped to provide expert guidance on the best migration strategy and execute the migration process seamlessly.
Starting your iOS app or program from the ground up? Our team of skilled remote iOS developers is ready to assist you in getting started. Whether it's creating prototypes, designing a user-friendly interface, or developing the backend administration, our developers have the expertise to support you at every stage of the process.
Hire iOS developers to stay ahead of the competition and provide Apple users with an opportunity to connect and control devices, gather valuable data insights, and automate processes for increased efficiency.
Cooperation Models We Offer
If you want to hire iOS developers, you may consider several options we suggest and choose the one that fits your business needs perfectly. Our cooperation models provide various opportunities for our clients.
Flexible Pricing
As experienced professionals, we understand the uniqueness of each client and the intricacies of each company's workflow. That's why we offer tailored payment options to match your specific needs. With our approach, you can choose the payment solution that fits like a glove when you hire iOS developers.
Monthly Pricing Model
For clients looking to hire remote IOS developers to work on a long-term project.
Stable monthly costs for easy budgeting
Reduced administrative overhead
All development services are included
Flexibility to adjust the team size and scope of work
Hourly Pricing Model
For flexible projects — hire the top developers and pay only for time spent on development.
Adjustable scope and team size
Pay only for the actual development time
No upfront costs or commitments for developers
Great for short-term projects with uncertain requirements
Contact us to discuss which pricing model would work best for your project.
Why Should You Hire iOS Developers from Glorium?
Without Glorium
The lengthy and convoluted talent search process causing delays and frustrations in finding suitable candidates.
Exorbitant recruitment and training costs, burdening the project budget and affecting overall financial efficiency.
Overwhelming project manager's workload, having to focus solely on managing numerous freelancers and agencies.
Increased vulnerability of sensitive data by involving multiple entities, heightening the risk of data breaches and compromising confidentiality.
Unreliable delivery due to inconsistent contract commitments, posing a significant risk of missed deadlines and project delays.
With Glorium
Access to a vast pool of top-notch remote iOS developers in regulated industries.
Swift and seamless recruitment and onboarding process, ensuring a quick and efficient team setup.
Streamlined project management with transparent communication and comprehensive reporting
Seasoned and proficient iOS developers ensuring compliance with GDPR, HIPAA, and ISO27001, ensuring secure and regulated development processes.
Mitigated risks of errors and delays through the delivery of high-quality output and consistent on-time delivery.
Get Started with Glorium iOS Developers
How to hire iOS developers from us? Just provide information about your company, project, and needs. We'll find the right iOS developers for you.
BRIEF

We get your requirements

September 26

October 3

CHOOSE

We send you a shortlist

PLAN

We set the cooperation details

October 11

October 17

TEST

You interview the candidates

WORK

Your developer starts working

October 20
Hiring Process for iOS Developers
You will go through these steps to pick the remote iOS developers that suit your requirements best
Share the Brief
Give us a comprehensive outline of your project. We will propose the most fitting developers from our pool who can effectively fulfill your tasks.
Scan the Talents
For every technological requirement, we have multiple proficient IOS developers. We'll ensure that you are paired with professionals who can deliver quality work within your deadlines.
Run the Tests
During this phase, we gauge the candidates' abilities and competencies through practical tests and assignments.
Plan Strategy
We determine collaboration specifics and delegate a project manager if needed.
Hire the Talent
Coordinate project initiation, and then begin work. You have full control over developers' assignments.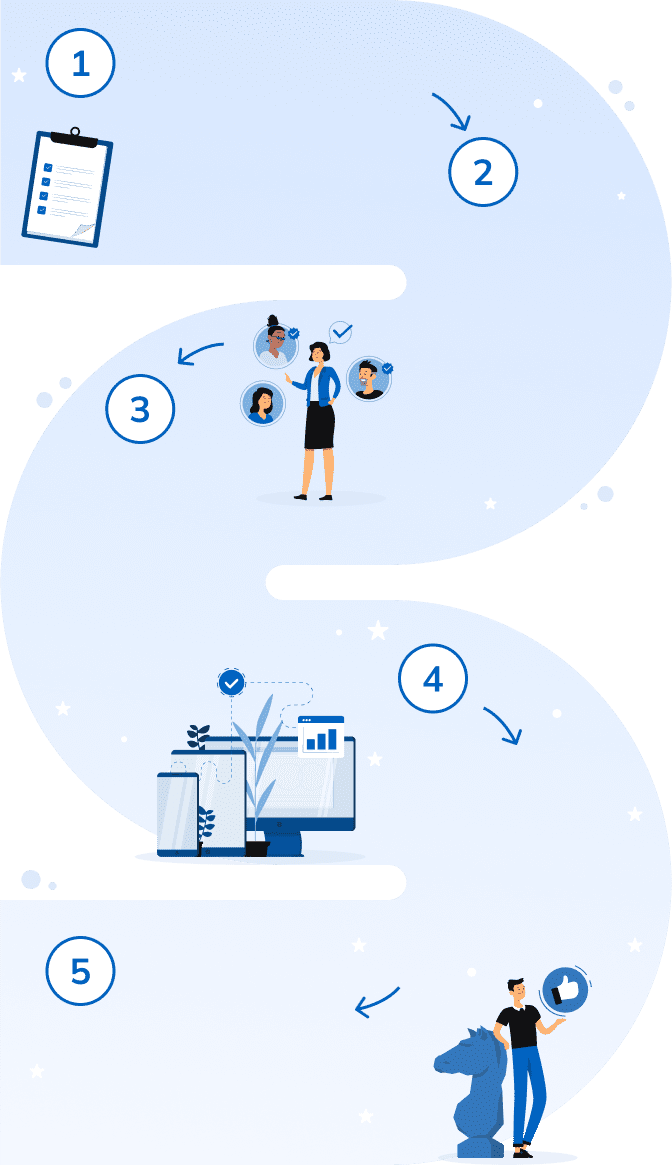 Learn more about our tech stack
Our expert development team can bring your project to life with the latest technologies, ensuring a perfect execution every time.
Our Clients Say about Us
They're truly exceptional.

Joshua Haselkorn,
Co-Founder, Turtle Health
Excellent experience from both professional expertise and customer experience perspectives.

Ingrid Vasiliu Feltes,
CEO at Softhread
Their punctuality and delivery capabilities were exactly as advertised.

Yayoi Sakaki,
CEO, Project Ipsilon B.V.
Who We Are
Glorium Technologies is a top-shelf bespoke software development company boasting 100+ deployed products.
Since 2010, we have created adaptable and scalable solutions and helped innovators turn their ideas into products. Whether you need help with custom software development, product design, or product launch, we are ready to guide you through the entire process.
Why Choose Us
200+
skilled professionals
99%
client satisfaction rate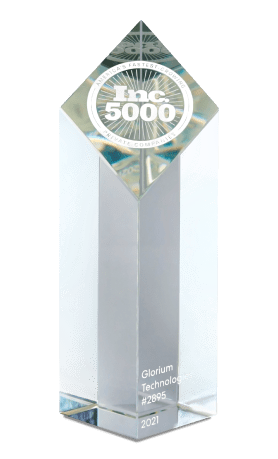 We were named to Inc.500 (2020, 2021,2022, 2023) & Regionals Northeast (2021, 2022) Inc. 5000 Fastest-Growing Private Companies in America.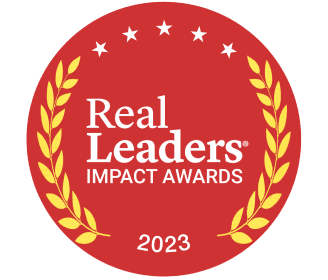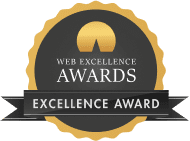 Featured on

Questions You May Have
Why hire iOS developers?
The significance of hiring iOS developers cannot be understated in today's business landscape. As companies increasingly rely on code-based solutions to build and maintain their digital presence, having skilled developers onboard is essential. Whether it's keeping your website or app up-to-date to deliver exceptional user experiences or undertaking a complete revamp, the expertise of an iOS developer becomes invaluable.
Depending on the size and stage of your products and services, the need to hire iOS developers, multiple developers, or even an entire remote development team may arise to ensure the smooth operation of your business. Particularly for startups and companies with websites, their offerings tend to evolve beyond their initial structure. By bringing on dedicated full-time remote iOS developers, you can ensure your website remains current and aligned with the evolving needs of your users.
What skill set should you ask about when you hire iOS developers?
There is a default set of skills that remote iOS developers must have. You must make sure that your engineers are qualified enough to create the product you need. We can mention some of them: having solid Objective-C and Swift skills, reading Apple Human Interface Guidelines, being familiar with Git and SVN, and knowing MVC, MVP, MVVM, and Viper architecture patterns.
Where can I hire iOS developers?
When searching for skilled iOS developers, programmers, and engineers, it's helpful to explore reputable ranking platforms such as Capterra, Clutch, and Good Firms. These platforms provide valuable customer feedback, allowing you to make an informed decision and select the programmers who align best with your specific business requirements. Take advantage of these resources to find the ideal iOS developers for your project.
Can I hire iOS developers on a freelance basis?
Certainly! But when you choose to hire iOS developers from Glorium Technologies, you can be assured of their expertise and benefit from a comprehensive "one-stop-shop" solution. Our team of skilled remote iOS developers possesses the necessary knowledge and experience to handle all aspects of your project, providing you with a seamless and integrated development experience.
What sets Glorium Technologies apart when it comes to remote iOS developers?
Our approach revolves around prioritizing what truly matters for your business. We have thoroughly identified and addressed all the pain points, ensuring a seamless experience for you. Rest assured, we have a team of highly skilled and experienced iOS developers ready to be deployed for your specific needs.