A web portal that enables remote fertility testing and reporting.
Our client specializes in fertility testing. Many women and couples are planning their future families and are willing to test whether they have an opportunity to conceive a baby.

We were addressed with the challenge of creating a web portal to enable the company with a tool to gather needed information and exchange it between doctors and patients, following all the healthcare regulations.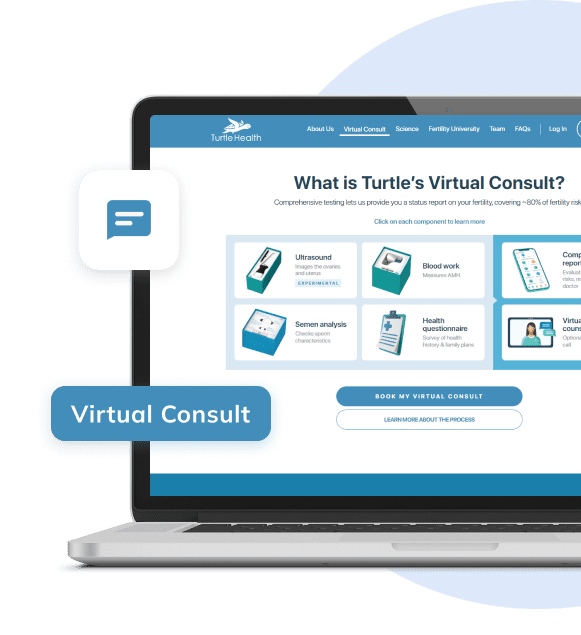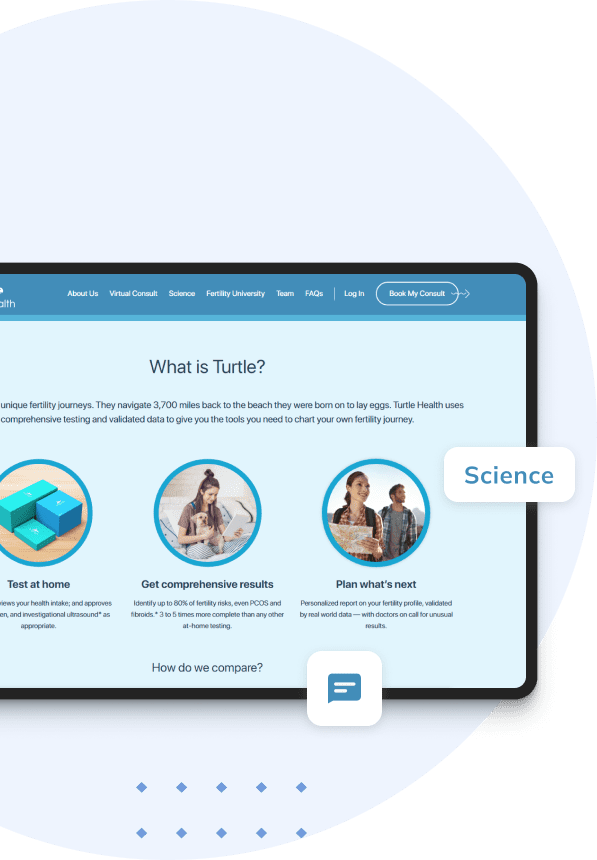 We've delivered a web portal that automates the self-testing process and consequently helps a woman or a couple to understand how ready they are for having a baby (to get fertility results).

Remote testing via a special ultrasound device is used. The device is sent to a woman by mail.
The health intake survey questionnaire is also fulfilled remotely via a web portal. All the communication is completely remote, and this is the only company that offers a service like this one.
The procedure is the following:
When all the tests are gathered, a doctor at Turtle Health can review the results and prepare a report for the patient.
The doctor use a unique Rules Engine tool that can process a lot of input parameters and generate the report. All the clinician has to do is to validate the info.
A web portal for women and couples to test their fertility was created. Now it operates across the US. it is a portal for doctors, administrators, and clinicians for their internal processes. The software to create automation and improve management quality was created by Glorium Technologies.
Our clients claim they're the only comprehensive fertility consult that consumers can do from the privacy of their homes.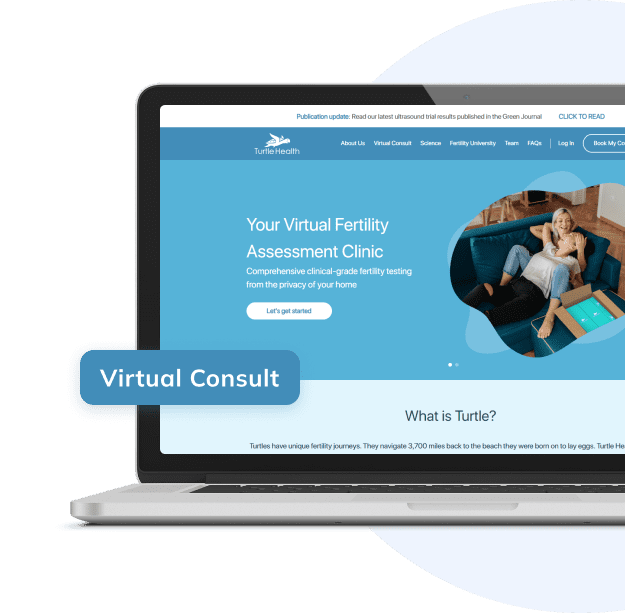 Angular
Java
MS SQL
AWS