Hire Remote Developers For Your Needs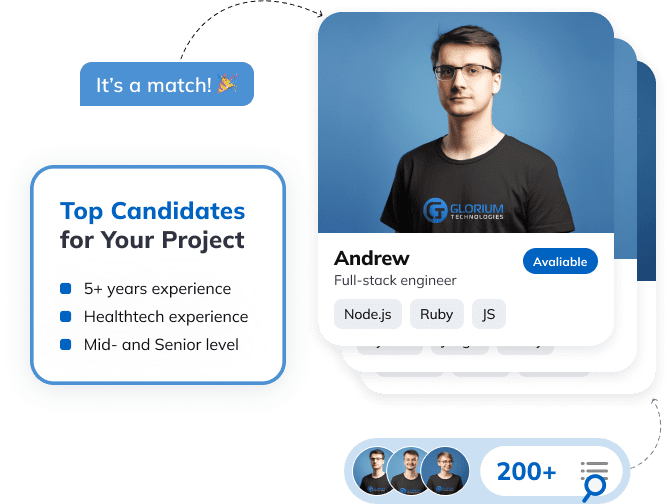 Glorium Technologies has everyone – top remote software developers, engineers, designers, and software architects.
HIRE A TOP DEVELOPER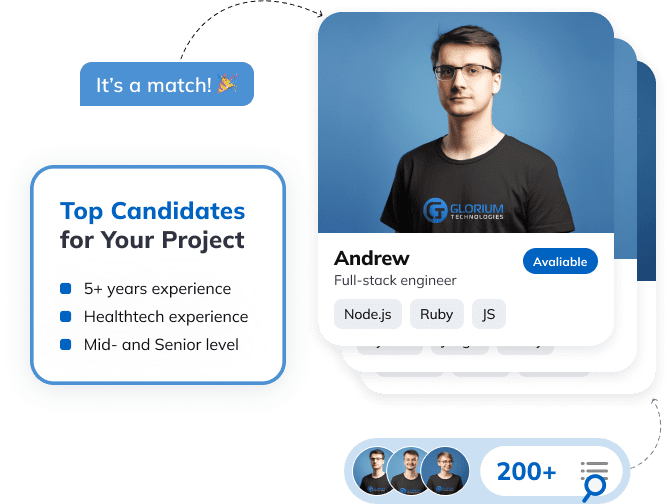 Why Should You Hire Remote Developers from Glorium?
Without Glorium
Chasing the "expert developers" to find out their skills don't match their CV
Incurring high recruitment and training costs.
Dedicating project manager's time solely to managing multiple freelancers and agencies
Jeopardizing sensitive data by involving multiple entities
Risking delivery breaches due to inconsistent contract commitments.
With Glorium
Access to a wide pool of top developers in regulated industries
Fast and efficient recruitment and onboarding process.
Streamlined project management with clear communication and reporting.
Development process under the GDPR, HIPAA, and ISO27001 due to experienced and efficient developers.
Lower risk of errors and delays with high-quality output and on-time delivery.
We Have Specific Skillset
Hire remote software developers with expertise in various technologies and services that can fulfill various roles in your project.
By Role
Full-stack developer
Front-end developer
Learn more
Back-end developer
Learn more
Mobile app developer
DevOps engineer
Learn more
Software architect
Machine learning engineer
Cloud engineer
Learn more
Database developer
Learn more
Project manager
Business analyst
Data scientist
UI/UX designer
Quality assurance engineer
System administrator
Security specialist
Technical writer
By Technology
By Infrastructure
AWS
Google Cloud
Microsoft Azure
IBM Cloud
Heroku
Kubernetes
Docker
By Service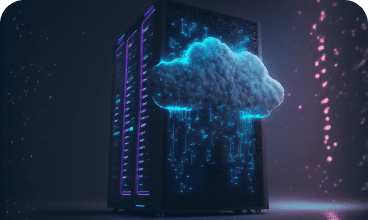 Software Development
Glorium's developers are experts in engineering software solutions tailored to your specific business needs. We develop scalable and secure software that will enhance your business.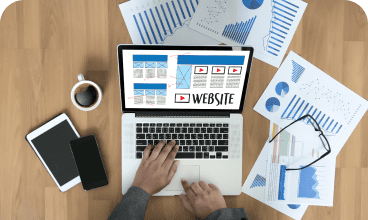 Web Development
Our experts develop user-friendly, visually appealing, and optimized desktop applications. We specialize in front-end and back-end web development, ensuring a seamless user experience.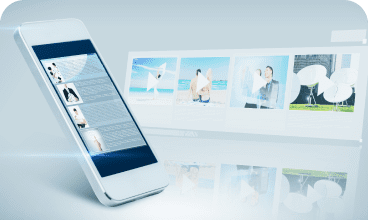 Mobile Development
Hire developers proficient in creating mobile applications for both Android and iOS platforms. We can help you create a mobile app, ensuring your customers have a smooth cross-platform experience.
Deep Expertise in the Industries
Hire dedicated remote developers with deep expertise in healthcare and real estate software development to take your business to the next level. We can help you to create a product that follows industry-wide standards like HIPAA, HL7/FHIR, and GDPR.
Telehealth Software
Build custom telehealth software for high-quality patient care regardless of location.
EMR&EHR Solutions
Custom EHR/EMR software for simple doctor-patient communication.
Learn more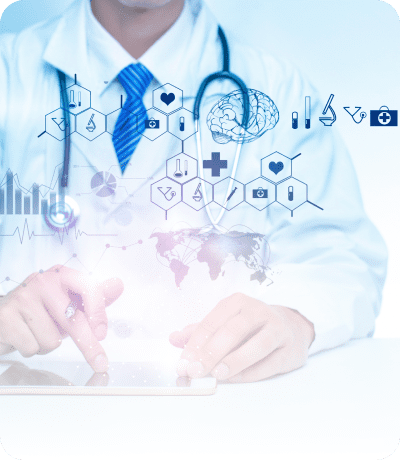 Remote Patient Monitoring
Remote patient monitoring software for wearables and telemedicine.
Patient Portals
Custom cloud-based medical software solutions with patient portals for medical records and appointments.
Listing Platforms
Creating custom real estate listing platforms with advanced search, customizable fields.
Property Management Software
Optimize property management workflows with accounting, database, and reporting features.
Learn more
Valuation Software
Evaluate and manage numerous properties without any complications.
AR/VR Software
AR/VR real estate software for unique customer experiences.
Cooperation Models We Offer
At Glorium, we offer various cooperation models to fit the needs of our clients. Whether you need to hire developers for your startup or you want to establish a long-term partnership, we can customize our cooperation model to meet your requirements.
Flexible Pricing
We offer flexible pricing models* to accommodate the unique needs of each of our clients.
Monthly Pricing Model
For clients looking to hire remote developers to work on a long-term project.
Stable monthly costs for easy budgeting
Reduced administrative overhead
All development services are included
Flexibility to adjust the team size and scope of work
Hourly Pricing Model
For flexible projects — hire the top developers and pay only for time spent on development.
Adjustable scope and team size
Pay only for the actual development time.
No upfront costs or commitments for developers
Great for short-term projects with uncertain requirements
*Please note that prices for the developers' services may vary depending on factors such as the complexity of the project, the skill level required, and the scope of the work. Contact us to discuss which pricing model would work best for your project.
Why Should You Hire Glorium's Developers?
At Glorium, we offer a range of benefits when you hire developers:
Plenty of highly skilled talent to fulfill your engineering needs
Proven expertise with dozens of successful projects in various fields
Full compliance with ISO standards
No bureaucratic hurdles with quick start and flexible cooperation models
Affordable development and overhead costs without compromising quality
Flexible hiring models to fit your needs and budget
Fast and efficient development process and engineering of products
Dedicated project manager to ensure smooth communication and project delivery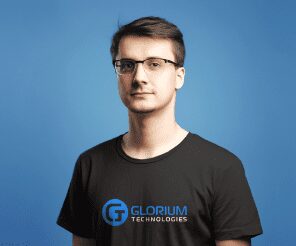 Andrew
Full-stack engineer
Avaliable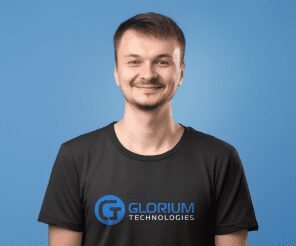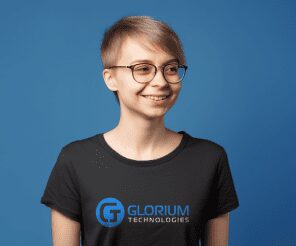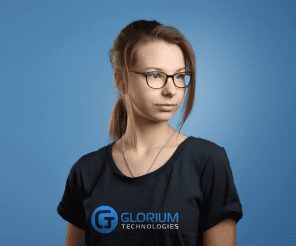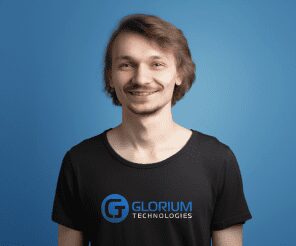 Laravel
MySQL
Codeception
How We Collaborate
At Glorium, we believe that a successful collaboration between our team and the client is based on a clear distribution of responsibilities.
Client side
Clearly define project requirements, goals, and expectations
Provide timely feedback and communication to the Glorium team
Allocate necessary resources and budget for the project
Ensure compliance with legal and intellectual property rights
Call for adjustments to the working process in a timely manner
Glorium side
Assign a dedicated team of skilled developers and project managers
Develop a project roadmap and timeline based on the client's requirements
Provide regular progress updates and transparent communication
Deliver high-quality software solutions on time and within budget
Ensure compliance with industry standards and best practices
Get Started with Glorium Developers
How to hire dedicated remote developers from us? Just provide information about your company, project, and needs. We'll find the right developer for you.
BRIEF

We get your requirements

CHOOSE

We send you a shortlist

PLAN

We set the cooperation details

TEST

You interview the candidates

WORK

Your developer starts working
Hiring Process for Dedicated Developers
You will go through these steps to pick the developers that suit your requirements best
Share the Brief
Give us a description of your project. We will suggest the developers from our talent pool who can complete your tasks best. Include any specific requirements or technologies.
Scan the Talents
We usually have more than one option for developers skilled in any technology. We will ensure we match you with professionals delivering quality work within your timeline.
Run the Tests
During this stage, the candidates' skills and abilities are evaluated through.
Plan Strategy
We set cooperation details like the developers' scope of work.
Hire the Talent
Arrange the onboarding and kick-off, and get to work. The developer will remain our employee, but you will have complete control over their tasks.
Our Clients Say about Us
They're truly exceptional.

Joshua Haselkorn,
Co-Founder, Turtle Health
Excellent experience from both professional expertise and customer experience perspectives.

Ingrid Vasiliu Feltes,
CEO at Softhread
Their punctuality and delivery capabilities were exactly as advertised.

Yayoi Sakaki,
CEO, Project Ipsilon B.V.
Who We Are
Glorium Technologies is a top-shelf bespoke software development company boasting 100+ deployed products.
Since 2010, we have created adaptable and scalable solutions and helped innovators turn their ideas into products. Whether you need help with custom software development, product design, or product launch, we are ready to guide you through the entire process.
Why Choose Us
200+
skilled professionals
99%
client satisfaction rate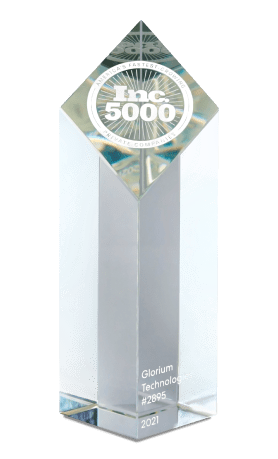 We were named to Inc.500 (2020, 2021,2022, 2023) & Regionals Northeast (2021, 2022) Inc. 5000 Fastest-Growing Private Companies in America.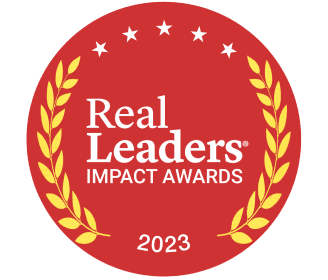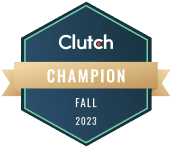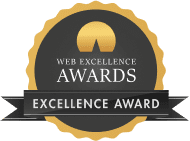 Featured on

Questions You May Have
How are your developers different?
80% of our remote developers for hire are at the senior level. We match you with talent of the highest caliber. You'll work with engineering experts who understand your goals, technical needs, and team dynamics. The satisfaction rate of our clients is near 100%.
How fast can I hire remote developers from you?
Depending on availability and how fast you can progress, you could start working with a developer within a week after contacting us. This is a big benefit when you are looking to hire developers for a startup or hire developers for a new business.
Do you provide any sort of guarantee for the quality of work of your developers?
When you hire a remote developer, we make sure that each engagement between you is mutually beneficial. If, for some reason, you're dissatisfied with our talent, we'll offer you a valid replacement. That barely ever happens.
Can I test your remote developers when hiring?
When you are thinking about how to hire developers for a startup, you probably foresee testing at some point. Do not worry; you can run all reasonable tests you need with our developers – it's part of the hiring process.
Why is it a good idea to hire developers in Ukraine?
Ukraine has a large pool of talented and experienced software developers known for their technical expertise. When you hire developers in Ukraine, you get competitive rates for high-quality software development services, with lower labor costs and favorable exchange rates.
Are your remote developers certified for compliance with the safety standards?
If you need to hire developers for app creation in healthcare, real estate, o any other regulated industry, we are the right place to come to. Our developers comply with HIPAA and GDPR requirements and have ISO certifications.
How to hire remote software developers who will fit my startup's culture and values well?
To ensure that the outsourcing company's developers are a good fit for your startup's culture and values, communicate your company's mission and values, involve them in your startup's decision-making process, and provide opportunities for cultural exchange and collaboration.
How do I hire developers for a startup who have the necessary skills and experience?
When you need a remote software developer for a particular task, you can ensure they have the necessary skills and experience by asking for references and reviewing their portfolio or past work. You can also ask for code samples or conduct a technical interview to evaluate their skills.
Where do I hire developers for new startups?
You can hire remote developers via job boards, freelance platforms, referrals, and developer communities like GitHub, Stack Overflow, and Reddit. Yet, to cut the time and budget for hiring, you can use the outsourcing software development companies like Glorium, which already have a pool of hand-picked, top-notch developers.
What is an outstaff service?
An outstaff service involves hiring dedicated professionals through a third-party provider to work as part of your team, usually at a remote location. Our outstaffing Services model allows our clients to establish a remote development center with our experienced software developers for hire under their direct supervision. Cost-efficient, flexible, and scalable solutions enable our clients to focus on their core business while we take care of the technical aspects.