A visitor management system that helps companies greet and meet clients fast and securely. End-users can use both in-built and custom workflow, set up corporate visual styles, and, therefore, vastly improve the front-desk work.
Our client needed a system that would help clients ease the administrative burden at the front desk of by providing fast and secure visitor management. Reception operations, which take much out of a productive working day, should be fulfilled in a matter of seconds.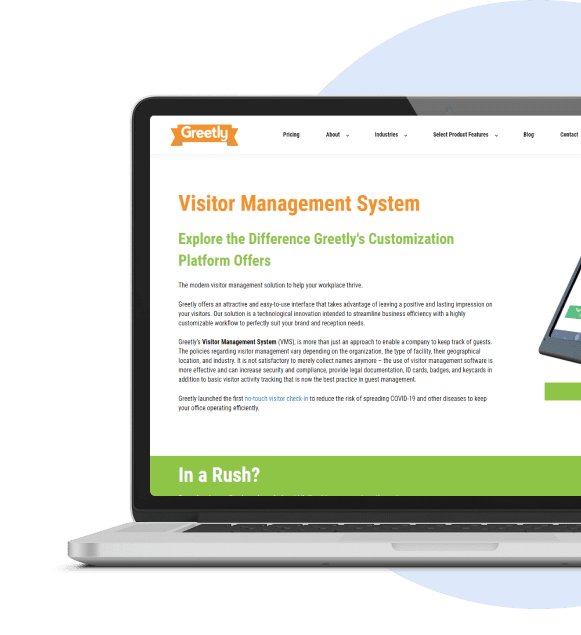 Glorium Technologies team helped Greetly to develop and implement various cutting-edge functionality for the platform. Now the developed software helps end-users with custom workflow development.

The functions that were developed include the visitor log, and visual style customization. Back end part of an app was developed and is on continuous improvement by Glorium Technologies engineers.
Features developed for the platform include:
Integration with 3rd party cloud file manager
Emails receivers and parsers
Journaling service
Scheduling service
Database services
Greetly claims it is the world's most customizable visitor management software. It represents one's brand and fulfills all the reception needs. Glorium Technologies delivered a fully customizable visitor management system that serves enterprise and SMB clients across the globe.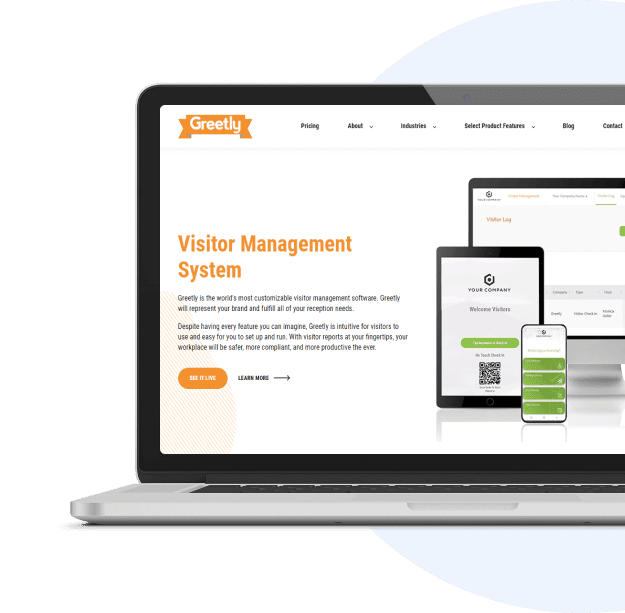 Ruby on Rails
JavaScript
ReactJS
Ionic