Telemedicine Software Development Services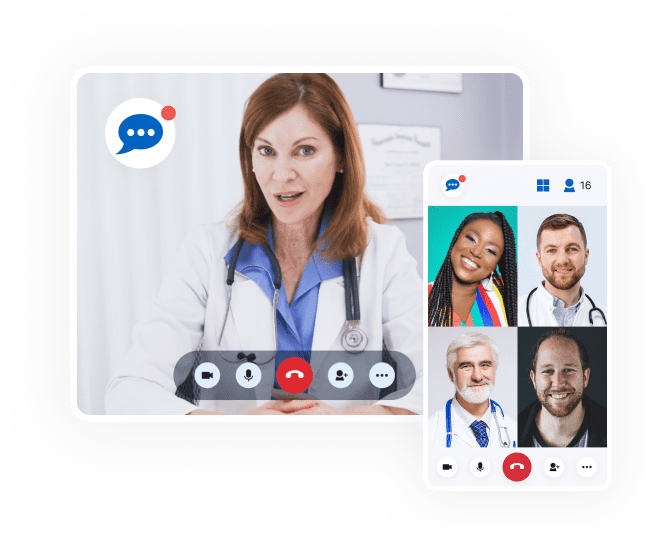 We build secure solutions for remote health monitoring and patient communication. Transform patient care with our telehealth software development service!
GET IN TOUCH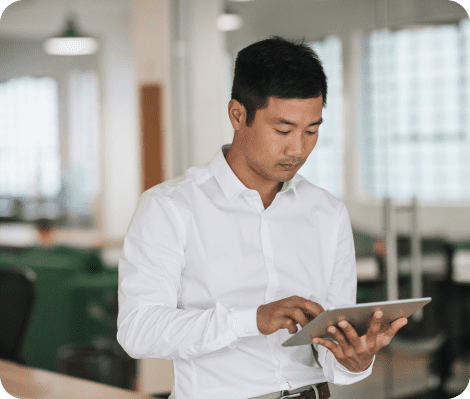 Failure to comply with complex regulations governing telemedicine app development can lead to legal repercussions and fines.
At Glorium, we have experience navigating these regulations and can help ensure your telehealth software is compliant.
A single patient data breach can lead to a loss of trust from doctors and patients, including legal repercussions for your startup.
Our team has expertise in secure telehealth product development and can help protect patient data.
Need help integrating telehealth software with existing EHR systems and other healthcare technology?
Our telemedicine app developers have experience in integrating telehealth software with various EHR systems and ensuring a seamless development process.
Telemedicine Solutions Types We Develop
With our expertise in telehealth software development, we can empower healthcare startups to build modern solutions that transform the healthcare software development landscape and make things easier for patients and doctors.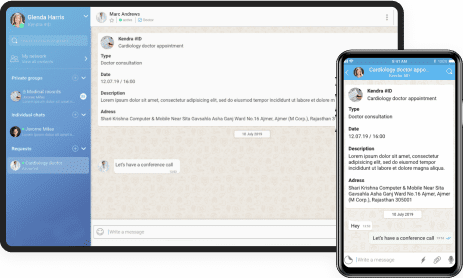 We specialize in building remote patient monitoring systems that can be seamlessly integrated into telehealth apps.
Via wearable and IoT devices, healthcare providers receive up-to-date information about their patient's health status, enabling them to make informed decisions about treatment and care.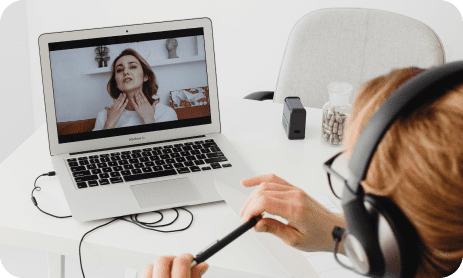 During telemedicine app development, we use streaming telehealth technology enables real-time video consultations, secure file sharing, and instant messaging between healthcare providers, doctors and patients, creating a seamless and accessible healthcare app experience from anywhere.
We ensure that sensitive medical records can be easily and safely exchanged between healthcare providers and patients.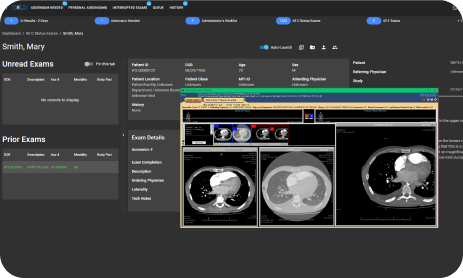 Exchange medical data with our Store-and-Forward telemedicine solution for asynchronous communication.
The transfer software ensures the safe share of diagnostic images, medical records, and screens, while strictly adhering to healthcare regulations concerning such an app.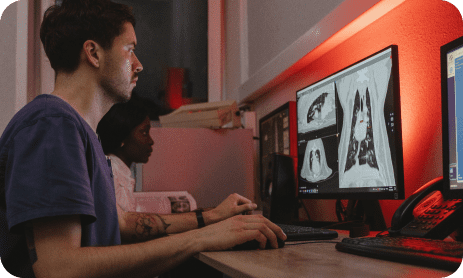 Innovative solutions enable healthcare providers to collaborate and share expertise across different locations. A number of things can be done through a single app like live video consultations, case reviews, and training sessions.
This kind of software bridges the gap in healthcare access and promotes professional development.
Integration of your software with EMR/EHR systems allows secure health record exchange through secure messaging and encrypted file transfer protocols.
We also provide integrations with other telemedicine solutions, such as remote patient monitoring and video conferencing technology.
Our Telemedicine Solutions for Devices and Platforms
As a software development company, we specialize in crafting customized telemedicine solutions that cater to the evolving needs of the healthcare industry.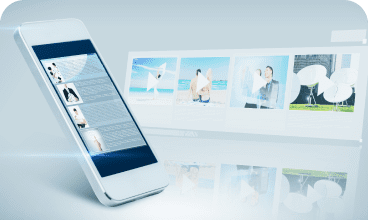 Web Applications
Our web applications are designed to provide seamless telemedicine experiences, allowing remote consultations, medical record management, and data sharing for patients and healthcare providers.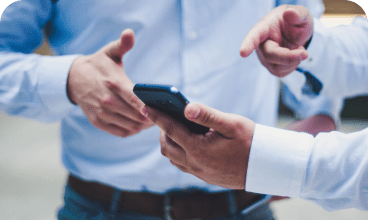 Mobile Apps
Being experts in telehealth app development, our team creates tailored HIPAA-compliant mobile apps for iOS and Android devices. They feature advanced capabilities such as seamless video consultation, secure medical record storage, and real-time data sharing.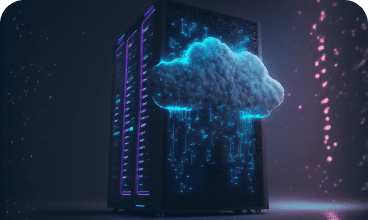 Cloud-based Solutions
Cloud-based solutions offer scalable and flexible telemedicine options, allowing healthcare providers to securely access and share medical information in a telehealth app from anywhere, anytime.
Must-Have Telehealth Software Features We Develop
Our custom telehealth solutions development meets the specific needs of healthcare startups. We specialize in developing cloud-based telemedicine software with cutting-edge features, such as video conferencing, chat, and scheduling.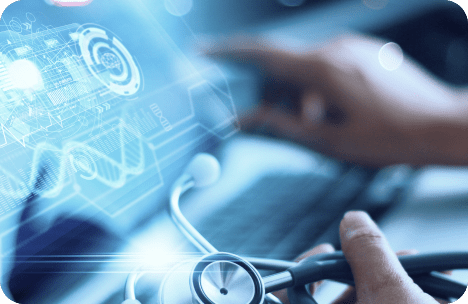 Video-Conferencing
Connect face-to-face with patients through our video-conferencing feature of a telemedicine app. We provide a secure and HIPAA-compliant platform for virtual doctor's appointments and consultations.
With features such as screen sharing, recording, interactive voice response (IVR), and multipoint control units (MCU), our synchronous health systems offer a reliable experience for patients and healthcare professionals alike.
Store & Forward
Easily exchange medical information using our Store-and-Forward Telemedicine Software for asynchronous communication. You can securely share a patient's health history with remote specialists for consultation, even outside real-time interactions.
Secure transfer of sensitive data, such as diagnostic images and medical records, and screens, ensuring compliance of your telemedicine software with healthcare regulations.
Authentication
We offer secure authentication while doing software development for your telehealth products. We understand the unique challenges you face in ensuring secure access to telehealth software.
Our solutions cover common authentication and login user journeys, offering basic and advanced options, such as Google Maps API integration, email and SMS-based multifactor authentication, and innovative "no password" access for a telehealth app.
Chat
Our easy-to-use real-time messaging functionality ensures HIPAA compliance for both web and mobile applications. Enhance patient engagement in your telehealth products with our secure chat feature
Features like group and 1-1 text, message encryption, searchable chat history, and in-app notifications, designed during telemedicine app development, improve patient-provider communication while maintaining data security.
Scheduling
Comprehensive scheduling solutions enable smooth appointment scheduling. Event creation, viewing, editing, rescheduling, and cancellation options provide flexibility for both doctors and patients, ensuring efficient scheduling processes for your telehealth products.
Telehealth products allow doctors to create different types of appointments based on their needs, such as new patient appointments, follow-up appointments, or specialty consultations.
Waiting Room
Simplify the telemedicine app experience with waiting room features. We build a virtual waiting area where patients can join, wait, and be notified when it's their turn for a virtual appointment.
Enhance patient satisfaction and optimize your telehealth workflow with our customized waiting room solutions.
Audio Communication
Integrate reliable audio communication into your telehealth products, ensuring seamless audio communication between patients and healthcare providers.
We offer high-quality audio capabilities development that enables real-time, secure, and HIPAA-compliant communication.
E-Prescriptions
Paperless prescription management with our telehealth solutions allows healthcare providers to create, send prescriptions to a patient's preferred pharmacy, and manage them securely.
Simplify the e-prescribing process for your telehealth products and enhance the convenience and safety of healthcare delivery.
Security & HIPAA compliance
We provide top-notch telehealth security services to ensure your confidential patient data remains safe and secure from cyber threats.
During telemedicine app development, our team works diligently to integrate the latest security protocols and compliance regulations into your telehealth platform.
Integrations
Our team will integrate pharmacy software into your telemedicine app, enabling patients to connect with pharmacists for seamless medication management.
Our software solutions also can include support for wearables integration, allowing for real-time monitoring of patient health data, and Electronic Health Record (EHR) integration for streamlined patient data management.
Billing and Insurance
Efficiently manage billing and insurance for your telehealth products with tailored software solutions. Experience improved billing accuracy and financial performance!
Our custom billing platforms streamline electronic charting, scheduling, charge capture, and analytics, allowing for faster billing times and higher collection rates.
Analytics
The software we develop includes robust analytics and reporting capabilities, allowing healthcare providers to track patient outcomes, monitor trends, and make data-driven decisions.
From tracking key metrics like patient satisfaction and engagement to monitoring provider performance and utilization, our telehealth software analytics features will help you optimize your operations.
Top Technologies Behind Telehealth App Development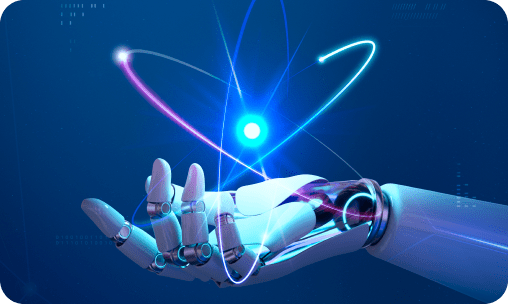 AI is widespread in telemedicine development. Robots can not cure people yet, but they are great at automating routines. Assign them to schedule appointments, retrieve doctor profiles, and other administrative tasks.
Our team specializes in implementing AI algorithms to identify patterns in large datasets, enabling us to deliver more accurate diagnoses and personalized treatment plans.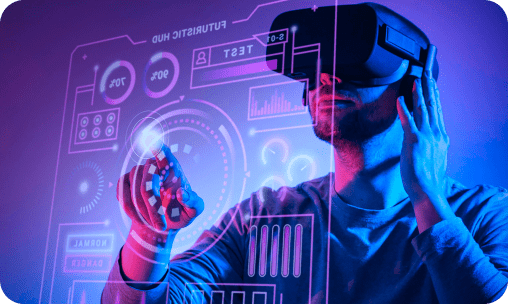 Elevate a telehealth app with immersive AR/VR experiences for advanced rehabilitation, comprehensive staff training, personalized therapy, and pain management. Stay ahead with our innovative solutions for superior patient care.
We understand the potential of AR/VR technology to revolutionize telehealth app development.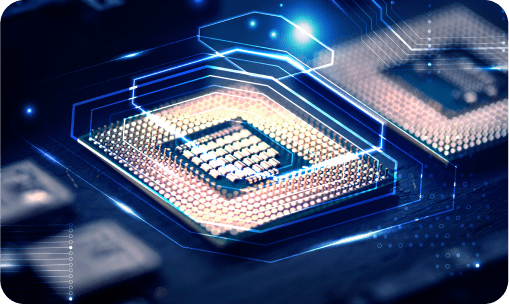 The IoT is a popular feature for devices that monitor patients' conditions. These gadgets send emergency notifications, collect health information to adjust treatment plans, and perform other functions.
We integrate these devices into telemedicine applications to gather critical health data, send emergency notifications, and adjust treatment plans in real time.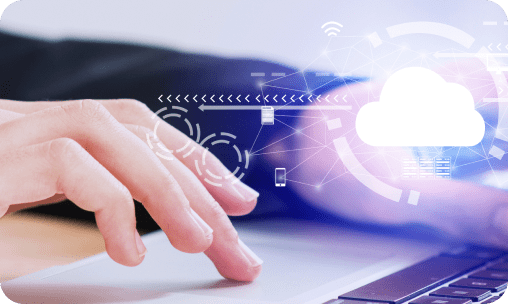 Storing collected health data in the cloud makes it easier to track health records. It is a convenient option to supplement on-site data storage.
By supplementing on-site data storage with cloud technology, we enable healthcare providers to make better-informed decisions, improve patient outcomes, and reduce costs.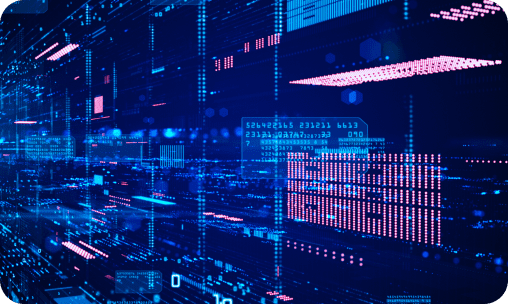 Our software developers recognize that Big Data analytics is an essential tool for healthcare providers in making informed decisions.
Analyzing data from the cloud helps provide better care, make accurate diagnoses, and reduce medical costs for hospitals and patients.
What Makes Us
Pros

in Telemedicine Software Development?
Our Telehealth Software Development Expertise
At Glorium, we understand that the security and compliance of telehealth software products are crucial for our clients. That's why we implement the security standards and certifications to protect your patients' data and ensure software compliance with industry regulations:
Compliance with industry-wide standards such as HIPAA, HL7&FHIR, and GDPR
ISO 9001 certification for Quality Management
ISO 13485 certification for Quality Management for Medical Devices
ISO 27001 certification for Information Security Management System.
Why Delegate Your Telehealth Software Development to Glorium?
Customizable
Expertise in telemedicine software development services allows us to tailor telemedicine software solutions to your specific processes and requirements.
Perfectly Compliant
The solution already complies with privacy laws. Every year, we double-check the compliance requirements to avoid newly emerging liabilities.
80+ tech Stacks to Choose From
We build telemedicine app solutions with a scalable technology stack. The construction allows it to adapt automatically to serve as many users as needed.
Full Ecosystem
Get the whole kit - web and mobile app with possible paths for clients, physicians, and administration - according to your workflow specifications.
End-to-end Telehealth Software Development Process
We provide services of custom development of healthcare software for healthcare startups, medical institutes, hospitals, private medical practices, pharmacy organizations, and research labs.
Explore
As a telemedicine software development company, we conduct a thorough study to identify pain points and opportunities for telehealth solutions.
Craft Solution
After the analytics stage, our team of experts works closely with clientswith clients to provide telehealth app development that is up-to-date, effective, and user-friendly but also secure, and compliant with industry regulations.
App Prototype
Prototyping allows both the clients and the team to test the software's functionality, user interface, and overall user experience before making meaningful decisions and investing in the full development process.
Build and Test
After receiving the customer's go-ahead on the prototype, our team will immediately start developing and testing the telemedicine software with tools that are considered to be the highest industry standards.
Execution
We implement the software solution and provide continuous support to guarantee the app meets our clients' increasing demands and regulatory standards.
Ongoing Assistance
We provide our clients with services of continuous support, such as training, maintenance, and upgrades, to guarantee that the telemedicine software continues to work properly and meets regulatory standards.
Telehealth Clients Say about Us
They're truly exceptional.

Joshua Haselkorn,
Co-Founder, Turtle Health
Excellent experience from both professional expertise and customer experience perspectives.

Ingrid Vasiliu Feltes,
CEO at Softhread
Their punctuality and delivery capabilities were exactly as advertised.

Yayoi Sakaki,
CEO, Project Ipsilon B.V.
Who We Are
Glorium Technologies is a top-shelf bespoke software development company boasting 100+ deployed products.
Since 2010, we have created adaptable and scalable solutions and helped innovators turn their ideas into products. Whether you need help with custom software development, product design, or product launch, we are ready to guide you through the entire process.
Why Choose Us
200+
skilled professionals
99%
client satisfaction rate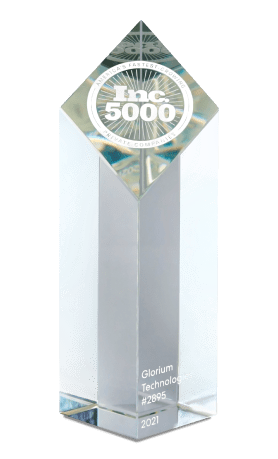 We were named to Inc.500 (2020, 2021,2022, 2023) & Regionals Northeast (2021, 2022) Inc. 5000 Fastest-Growing Private Companies in America.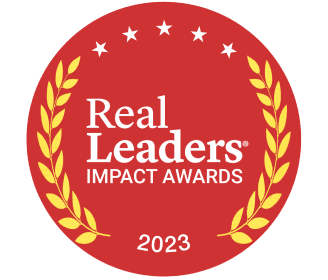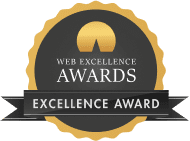 Featured on

Questions You May Have
What is telemedicine?
Telemedicine is the practice of providing healthcare to patients at a distance using technology and software.
What is the difference between telemedicine and telehealth?
The terms telemedicine and telehealth are often used interchangeably, but technically telemedicine is a subset of telehealth.
What software is used for telehealth?
There are several software options used for telehealth, including but not limited to
Video conferencing platforms for telehealth consultations that allow healthcare providers to conduct virtual visits with patients in real time using mobiles apps.
Electronic Health Record (EHR) systems that may include telehealth functionalities, allowing healthcare providers to manage patient records, schedule appointments, and conduct virtual consultations.
Telehealth-specific platforms for virtual healthcare delivery, offering features such as video consultations, patient scheduling, and billing.
Remote patient monitoring (RPM) software for remote monitoring of patient's health conditions, collecting data from connected devices and transmitting it to healthcare providers for review and analysis.
Telehealth communication platforms for patient engagement, communication, and telehealth coordination, facilitating secure messaging, appointment scheduling, and sharing of health information.
What is telemedicine app development?
Telemedicine app development refers to the process of designing, building, and deploying mobile applications that enable remote healthcare services for remote consultations, medical record management, and other telehealth services. The process involves creating user-friendly interfaces, integrating secure communication and data storage features, and ensuring compliance with healthcare regulations such as HIPAA for protecting patient privacy and security.
Is the telemedicine and telehealth software you build compliant with HIPAA requirements and other regulations?
In telemedicine app development, we take the privacy of personally identifiable information (PHI) very seriously. HIPAA applies if your business is in North America. For healthcare companies that work in Europe, we make software solutions that are GDPR-compliant.
Glorium Technologies' development teams are smart and resourceful, and they have all the knowledge, expertise, and skills they need to provide development services for high-quality medical software solutions, apps, platforms, and systems that meet standards.
By working with us, you can be sure that your next software solution will follow all the rules and regulations. This is true and important for telehealth apps in particular.
Is telemedicine private and secure?
Yes, but only if it is done on a platform that is encrypted and made for that purpose. FaceTime and Skype are consumer apps that are not HIPAA-compliant. This means that they are not safe enough for video consultation services.
How to build a telemedicine platform?
Software development of a telemedicine platform requires a team of developers, designers, and healthcare professionals who can work together to create a user-friendly interface, integrate necessary features such as appointment scheduling and secure messaging, and ensure that the platform meets all regulatory requirements for privacy and security. After telehealth app development, it is also important to conduct thorough testing and obtain feedback from users to continuously improve the telemedicine platform services.
What are the different types of telemedicine apps?
Telemedicine apps can be categorized into various types such as live video conferencing apps, store-and-forward apps, remote patient monitoring apps, and mobile health (mHealth) apps. Each type has its own unique featаures and benefits that cater to different healthcare needs and requirements.