Hire Xamarin developers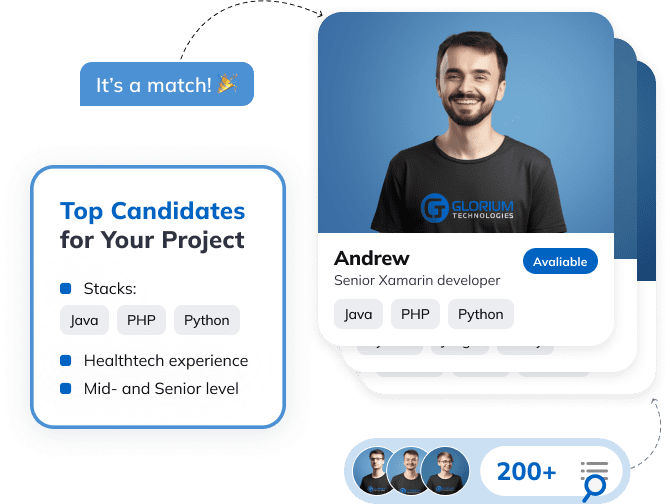 Glorium Technologies can assist you in creating high-quality apps with multiple platforms. Our Xamarin developers for hire are committed to meeting your mobile development needs.
CONTACT US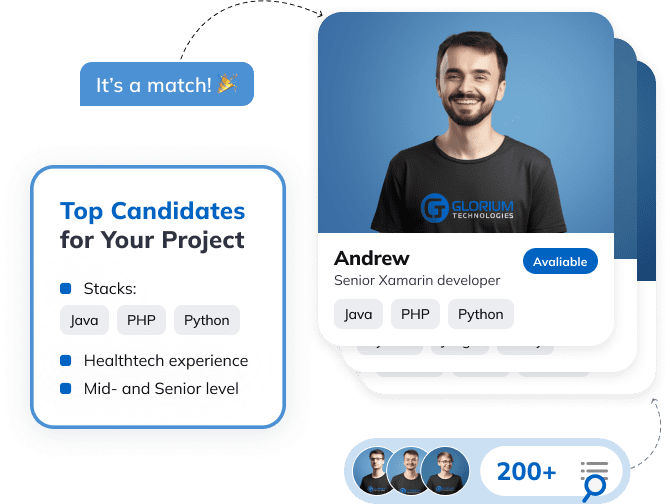 Hire Xamarin Developers for Top-notch Services
With our help, you can easily hire Xamarin programmers and enhance your business. We offer various Xamarin services, including developing efficient native Android, iOS, and Windows applications.
Our Xamarin developers can create custom iOS and Android applications that meet your specific needs. We use Xamarin technology to ensure that our apps are efficient, functional and deliver a seamless user experience. With our expertise, you can be confident that your app will be top-notch and tailored to your business requirements.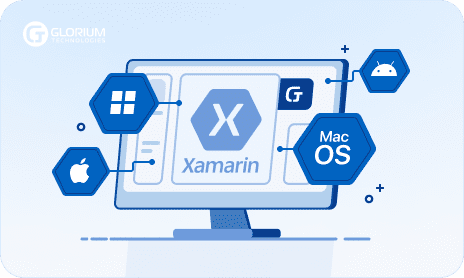 Our team of Xamarin developers can craft visually appealing, scalable, and quick-loading hybrid applications that cater to your business requirements by utilizing code reusability. This approach enables you to optimize your budget and launch your hybrid apps to the market faster.
Our team of UI/UX experts is well-versed in Xamarin app development and has the ability to strike the ideal balance between the programmers` needs and creating engaging UIs. This results in the creation of versatile applications that are sure to make an impact.
We have some applications initially built using a native language and have decided to convert them to Xamarin. Our skilled Xamarin app developer specializes in migration services and guarantees a seamless transition of your apps to Xamarin from other stacks.
Our team of testing and QA professionals is highly knowledgeable in the code produced by Xamarin developers. They possess the expertise to guarantee that top-notch Xamarin applications are launched with the automation features provided by Xamarin Test Cloud.
Cooperation Models We Offer
Whether you're looking to hire developers for your startup or establish a long-term partnership, Glorium Xamarin developers will create a customized app that meets your needs.
Flexible Pricing
We understand that no two clients are the same, and we strive to provide pricing options that are customized to all specific requirements.
Monthly Pricing Model
If you're in search for Xamarin developers who can work with you on a long-term project.
Predictable costs for your project that are easy to budget for
You won't have to worry about any additional administrative overhead
All development services are included
Flexibility in team size and scope of work
Hourly Pricing Model
With our team of Xamarin developers, you can hire as many or as few as you need and only pay for the time spent on actual development.
Adjustable scope and team size
Pay only for the actual development time
No upfront costs or commitments for developers
Better for short-term projects with uncertain requirements
Contact us to discuss which pricing model would work best for your project.
Why Should You Hire Xamarin Developers from Glorium?
Without Glorium
Pursuing "expert developers" only to discover discrepancies between their skills and resumes
Experiencing elevated expenses related to hiring and training Allocating the entire bandwidth of a project manager to the supervision of numerous freelancers and agencies Endangering confidential data due to the involvement of multiple parties
Enduring potential delivery failures due to irregular contract obligations
With Glorium
Availability of top Xamarin developers in all industries
Swift and effective hiring and integration procedures
Simplified project management characterized by transparent communication and reports
Compliant development process under regulations such as GDPR, HIPAA, and ISO27001 due to skilled and proficient Xamarin developers
Reduced the likelihood of errors and setbacks, ensuring superior quality results and timely delivery
Get Started with Glorium Xamarin Developers
How to hire Xamarin developers from us? Just provide information about your company, project, and needs. We'll find the right developer for you.
BRIEF

We get your requirements

September 26

October 3

CHOOSE

We send you a shortlist

PLAN

We set the cooperation details

October 11

October 17

TEST

You interview the candidates

WORK

Your developer starts working

October 20
Hiring Process for Xamarin Developers
You will go through these steps to hire Xamarin developers that suit your requirements best.
LET`S KEEP IN TOUCH
Share the Brief
Provide us with a detailed synopsis of your project. We will recommend the most suitable developers from our talent pool who can best accomplish your tasks.
Scan the Talents
For any given technology, we usually have more than one competent developer.
Run the Tests
At this stage, we assess the candidates' skills and capabilities through testing and practical tasks.
Plan Strategy
We establish collaboration specifics and assign a project manager if required.
Hire the Talent
Coordinate project initiation, and then begin work. You have full control over developers' assignments.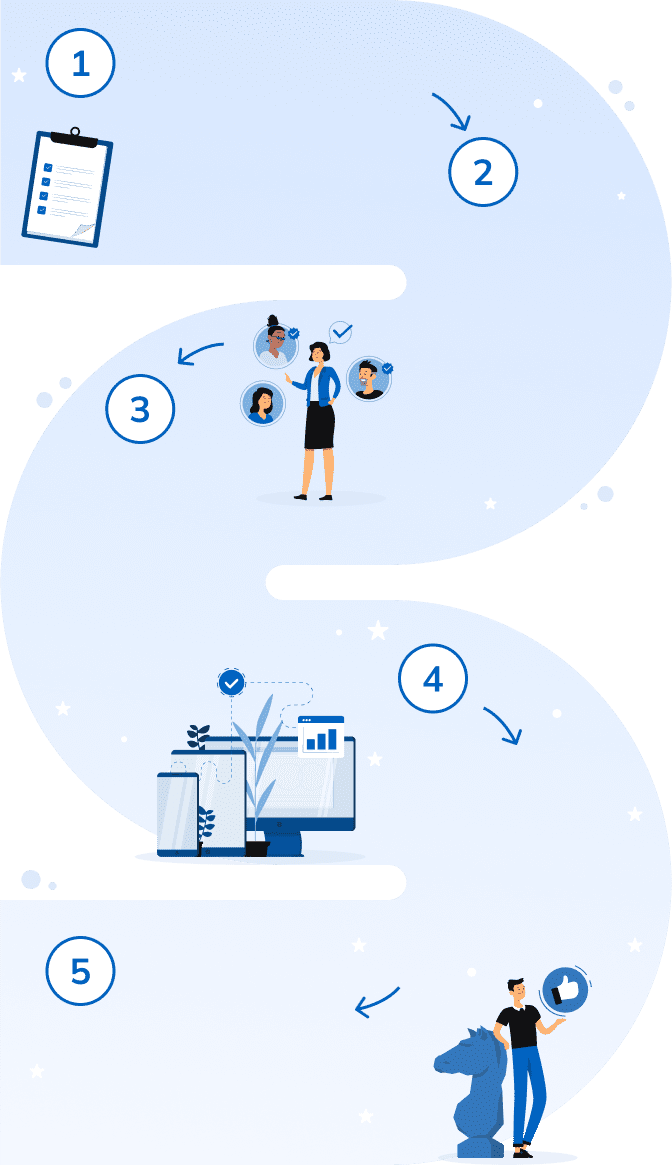 Learn more about our tech stack
Our expert development team can bring your project to life with the latest technologies, ensuring a perfect execution every time.
Our Clients Say about Us
They're truly exceptional.

Joshua Haselkorn,
Co-Founder, Turtle Health
Excellent experience from both professional expertise and customer experience perspectives.

Ingrid Vasiliu Feltes,
CEO at Softhread
Their punctuality and delivery capabilities were exactly as advertised.

Yayoi Sakaki,
CEO, Project Ipsilon B.V.
Who We Are
Glorium Technologies is a top-shelf bespoke software development company boasting 100+ deployed products.
Since 2010, we have created adaptable and scalable solutions and helped innovators turn their ideas into products. Whether you need help with custom software development, product design, or product launch, we are ready to guide you through the entire process.
Why Choose Us
200+
skilled professionals
99%
client satisfaction rate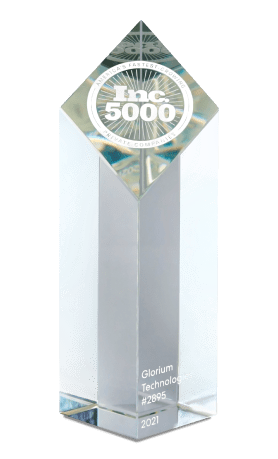 We were named to Inc.500 (2020, 2021,2022, 2023) & Regionals Northeast (2021, 2022) Inc. 5000 Fastest-Growing Private Companies in America.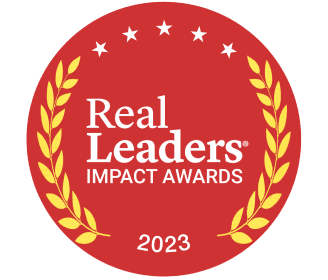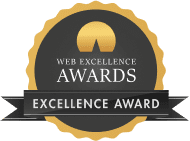 Featured on

Questions You May Have
What is Xamarin?
Xamarin is an open-source, cross-platform app development platform that allows mobile app developers to build native apps for iOS, Android using .NET and C#. Xamarin brings numerous benefits and allows saving development time, cost, and reducing development time.
With the proper visual touch, the end-users will have a native experience and start using your app more frequently. This will give you an excellent opportunity to deliver your message to the target audience when needed.
Is Xamarin free?
Yes! Xamarin is free, and there are no fees and licensing costs. Xamarin is a part of the open-source .NET platform.
What is Xamarin for?
World-leading companies select Xamarin for fast delivery mobile apps that would target multiple platforms at once. The examples of apps built on Xamarin are available below.
Does my business need Xamarin development?
More than 15,000 companies use Xamarin for mobile app development, which is a well-accepted proven app development framework. If you are still indecisive, consider the following features of
Xamarin mobile solutions:
standard user-friendly interface
smooth performance
rich functionality
third-party API integration
If you want to outreach your target audience and meet the needs of your leads and clients in a quick, cost-efficient, and scalable way, then Xamarin app development is a great choice.
If you hire a developer or a developer team provided by Glorium Technologies, you will be able to quickly and cost-effectively create a mobile app for iOS and Android platforms and provide its users with a native experience. Xamarin apps are user-friendly and interactive, i.e. prone to high conversions.