Technology empowered by
PEOPLE
By people inspired to
GROW
The success of the team is the merit of each of its members. We create a favorable environment for talent discovery, growth, and achievement of incredible results. By joining our team, you'll find a place to bring your ideas to life. Your ideas, which will be embodied in technologies for people.
Let's find the perfect match together
We are looking for a Senior Technical Project Manager who will join our team.
We are looking for a Senior Data Engineer who will join our team.
IT industries for your growth
Health care and real estate are the key industries we focus on when developing software and implementing our ideas and innovations. At the same time, we continue to move forward and explore new IT areas such as FinTech and E-commerce to offer even more digital solutions to improve our lives now. We invite you to become part of our friendly team to develop in the field that inspires you the most.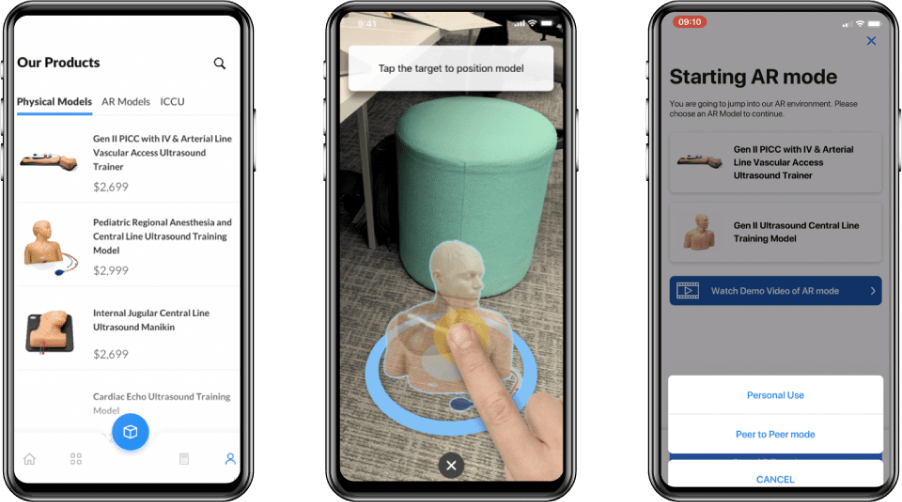 Healthcare
CAE Blue Phantom
Development of a mobile educational platform for future doctors
Industry: Healthcare
Team size: 10 employees
Country: Germany
Team size: 3 employees
Core technologies:

Challenge
The CAE company addressed us with a request to develop a new educational platform for ultrasound procedures training.
Winning Solutions
We've transformed the Client's idea of building an educational platform into a fully functional app from scratch.
The tech driver for this app is Augmented Reality (AR), which allows the virtual model to be laid on top of the physical. The model can then change size and switch between the skin and vessel layer.
The product was later presented at The International Meeting on Simulation in Healthcare (IMSH) 2020 in the USA. Our responsive software added value to the training process and allowed tutors to track the process remotely.
Real Estate
FUEL (RealPage)
Data-driven software for commercial real estate
Industry: Real Estate
Country: United States, New York
Team size: 3 employees
Core technologies:
Challenge
The primary purpose was to build a cloud-based all-in-one tool allowing potential investors to estimate CRE object value by modeling it via predicting cash flows.
Winning Solutions
The financial modeling mechanism allows real-time calculation of all cash flow elements and main financial metrics like IRR, Capitalization rates, and Equity multiplicators. Fuel reports are accepted by banks during the underwriting process.
Integration with market data providers (VTS, JDE, Strategic Group, RealPage Corp.) allows retrieving market data per industry/region/ property type, etc. The product allows the creation of sensitivity layers – each factor can be changed, and the result of such change is shown, allowing the incremental impact of every component to be seen.
Fuel started in 2012 and quickly became the best-in-class application. It's available for the USA market and is planned to expand to Europe.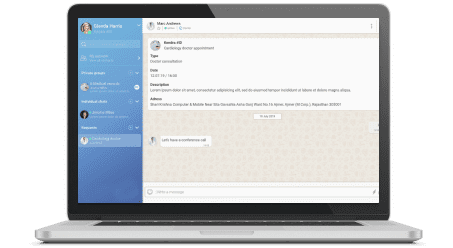 Hospital & Healthcare
Doxy Medical Devices
Streaming solution for healthcare
Industry: Hospital & Healthcare
Country: USA, Rochester
Team size: 3 employees
Core technologies:
Challenge
Our primary focus had to be video streaming capabilities, data security, and technology implementation. We needed to provide reliable video sessions of the highest quality and easy to set up.
Winning Solutions
With our help, Doxy.me released a more affordable solution that enables healthcare providers to treat their patients from anywhere, including rural and underserved areas. We utilized state-of-the-art security and encryption protocols, making Doxy.me compliant with HIPAA, GDPR, PHIPA/PIPEDA, & HITECH requirements.
Video streaming encrypts all data, makes all sessions anonymous, and doesn't store user data. The solution is also cross-platform and cross-device and targets a broad audience, making it easy for clinicians and patients to use.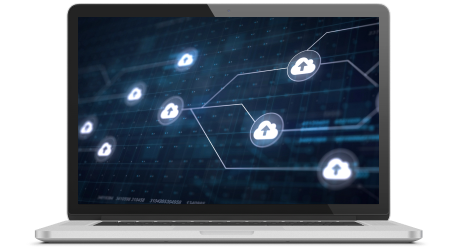 Entertainment
Media Company
Developing a secure migration to the cloud solution
Industry: Entertainment
Country: United States
Team size: 5 employees
Core technologies:
Challenge
The fundamental goal was to transport data and services with minimal downtime or data loss and enhance the data architecture accordingly.
Winning Solutions
Our team of distributed DevOps engineers created the data infrastructure and executed services migration from the on-premise data center to the Google Cloud Platform. In addition, our team enhanced CI/CD for applications and services to further boost system operations.
With minimal downtime, successful data migration was executed with no data being lost. As a result of the transition to the cloud data platform, client services began to work faster as the migration also brought about the automation of processes. Additionally, with the implementation of CI/CD for applications, continuous delivery was enhanced.
Health, Wellness, and Fitness
Sleep Cycle
A platform for tracking and improving sleep activities
Industry: Health, Wellness, and Fitness
Country: Sweden, Gothenburg
Team size: 9 employees
Core technologies:
Challenge
We needed to replace the outdated desktop version of the product and build a new one using the latest technologies. One of the goals was to connect sleep devices to the new app.
Winning Solutions
Working on the project, we built a new desktop application using WPF. We created a WebRDP solution to allow remote access to sleep studies and optimized outdated DLL libraries enabling connectivity of sleep devices with the latest desktop app. Striving to optimize work with laboratory documents, we implemented a new archive tool and enabled work with laboratory documents through embedded MS Office.
As a result, the new web version shows higher performance and faster load. We developed it with added customization possibilities in mind and easier EMR integrations to serve a greater pool of clients.
For the company's success, I give all the credit to the dedication of our employees towards engineering innovation, their domain expertise, and the high-performing standard of our team.
Andrei Kasyanau
CEO and Co-Founder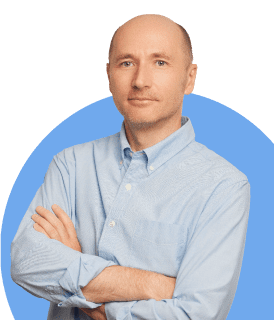 Our employees and their growth are the most significant value for Glorium Technologies. I welcome and support the desire to grow in our team, even through mistakes. This is the way how we reach outstanding results.
Dmitriy Stepanov
CTO and Co-Founder
Join our team and share our success

200+
skilled and passionate professionals

100+
successfully delivered products
12
years of continuous growth
78%
employee satisfaction rate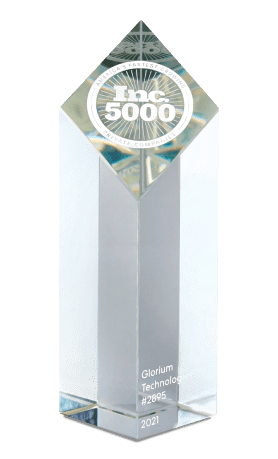 We named among the Inc.5000 (2020, 2021, 2022) & Regionals Northeast (2021, 2022) fastest-growing private companies in America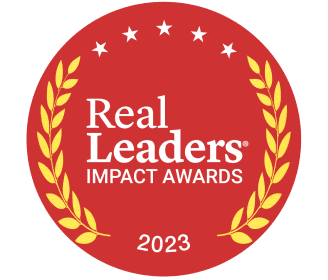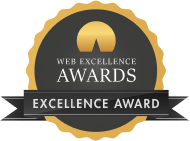 Featured on

Start your journey with us now!