Thought Technology
is the world's leading biofeedback, neurofeedback, and physiological instrument manufacturer. Their instrumentation goes beyond monitoring and recording diverse physiological and mechanical signals; it also offers real-time analysis and feedback. Through a range of auditory and visual methods, the technology promotes self-regulation and conditioning, making a significant impact on therapeutic treatments and clinical assessment protocols.
The client's equipment plays a vital role in addressing stress-related disorders and providing treatment for conditions such as incontinence and muscle rehabilitation, including sEMG-triggered stimulation. By leveraging those solutions, healthcare professionals can effectively improve patient outcomes and enhance overall well-being. Our client approached us to upgrade and enhance their mobile application, designed to aid users in improving mental performance and achieving advanced self-regulation skills.
The company needed to integrate specialized sensor technology, including biofeedback, neurofeedback, heart rate variability, and electromyography, to enable therapeutic applications. They also needed to ensure that reports, crucial for diagnostics, were easy to access and user-friendly.
To address the challenge, our team has developed cutting-edge mobile applications for Android and iOS devices that seamlessly integrate with hardware through BLE protocol. Our applications boast specialized quick evaluation protocols and robust reports that cover all evaluations.
We also created a self-regulation screen that incentivizes performers to stay engaged and achieve their personal best during training sessions. Trust us to deliver accurate and sensitive monitoring that will take your performance to the next level.
Courses, games
2 types of Calendar (Monthly, weekly)
Daily Diary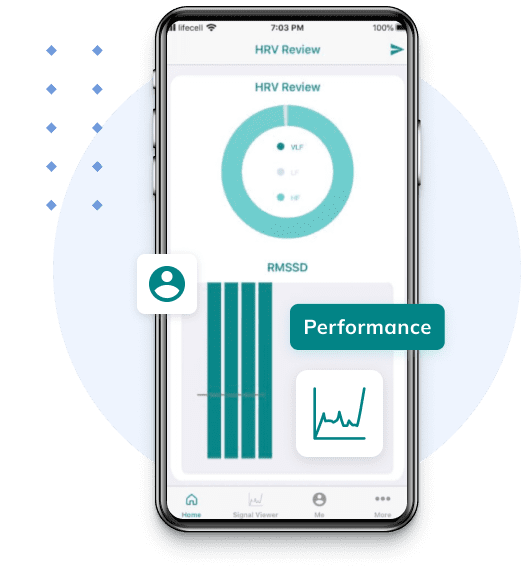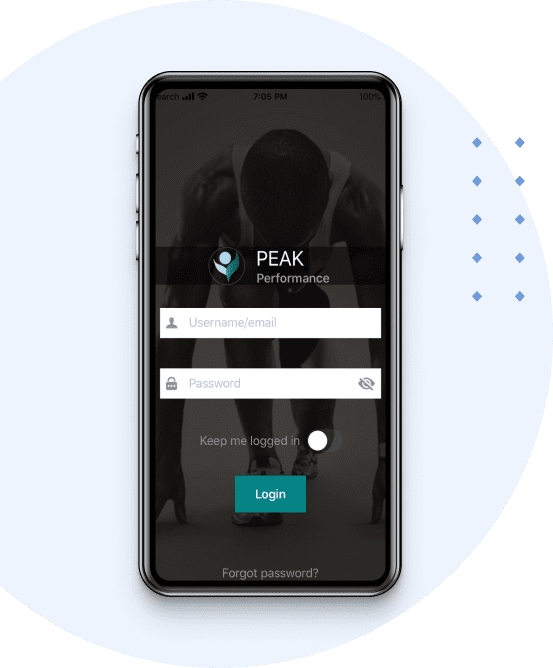 After half a year of successful collaboration, the client decided to expand the capabilities of their psychophysiology training system. With the development and integration of mobile applications into the system's hardware, users can now receive simple and user-friendly information to aid in their self-regulation efforts.
Furthermore, mobile apps provide visible feedback that promotes relaxation, strengthens the cardiovascular system's resilience and flexibility, and enhances the practice of self-regulation. These enhancements will surely improve the user experience and deliver holistic benefits.
Kotlin
Android-room
iOS
Java