Real Estate Software Development Services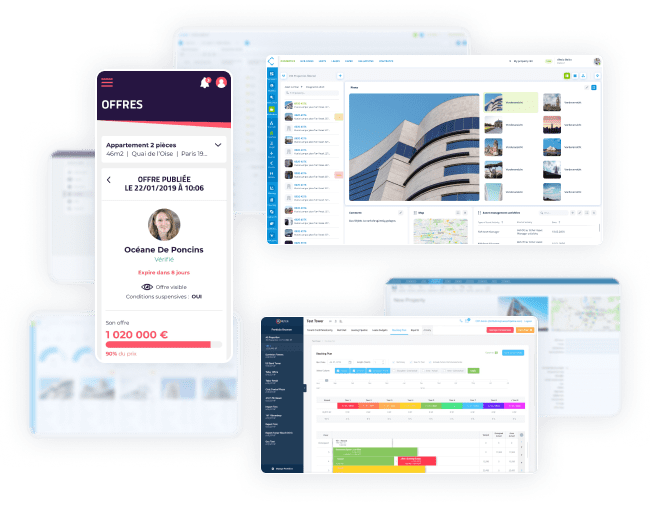 From property and inventory management to asset tracking and real estate valuation, we can create a tailored solution that meets your needs. Build your startup with our custom Real Estate software development services.
GET IN TOUCH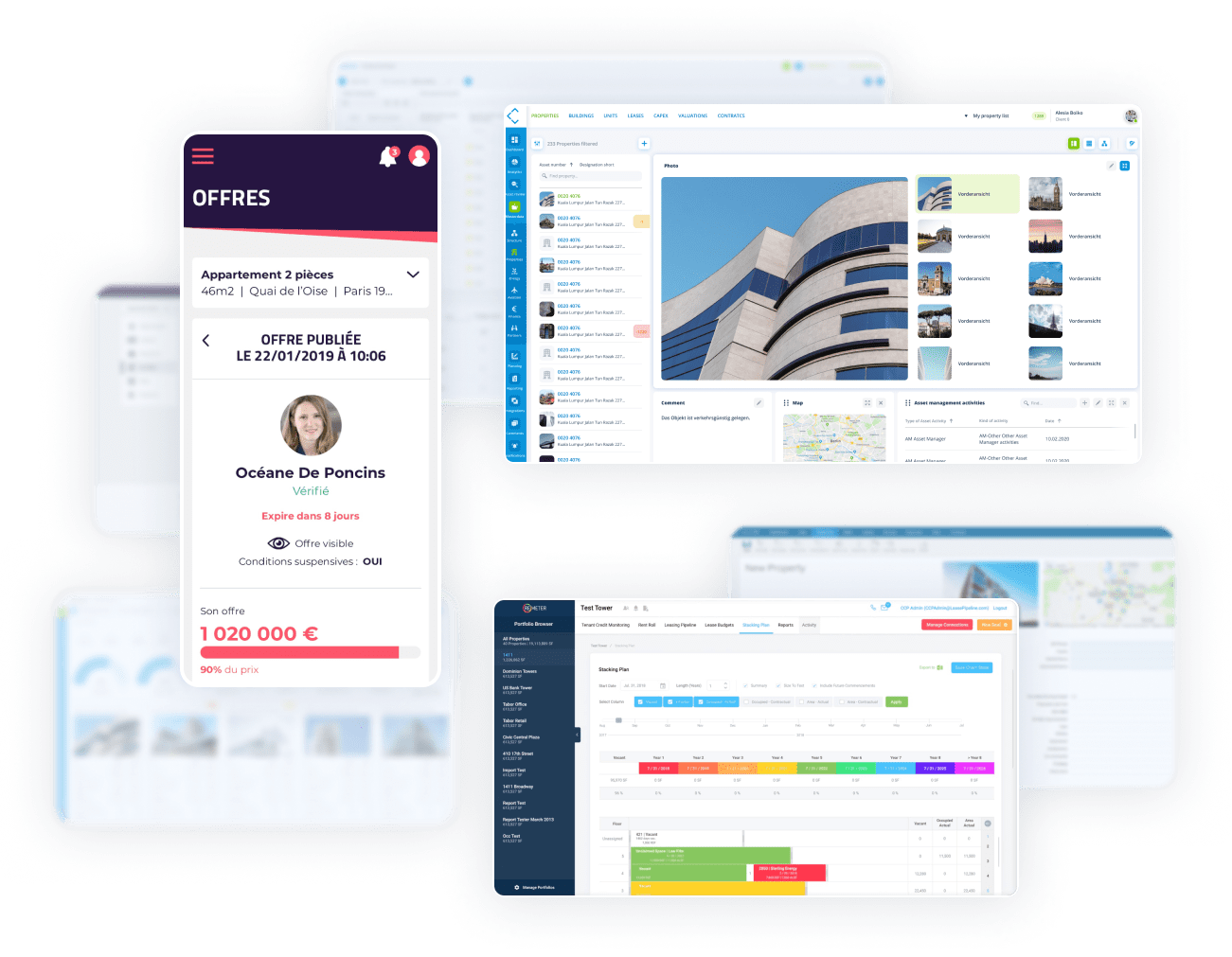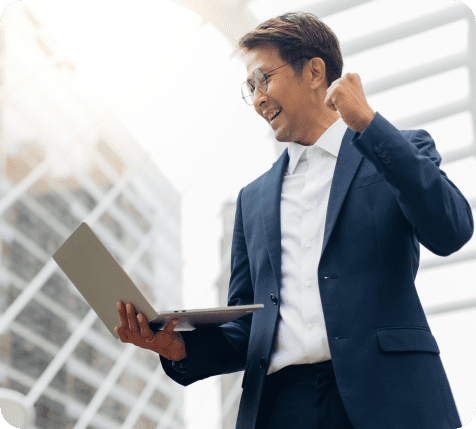 Ensuring the security of real estate data, such as property information, financial data, and customer details, can be challenging.
Our team follows best practices to implement security standards, including data encryption and access controls, to safeguard your software solutions and protect your data.
Tying together multiple data sources, such as property listings, market data, financial data, and client information, can be complex.
It requires robust APIs, detailed data mapping, and solid data validation to ensure seamless and accurate data integration.
For startups, finding and hiring talents with real estate software development expertise can be difficult.
With over a decade of experience crafting real estate software and a deep understanding of software architecture for real estate management, our skilled team is well-equipped to assist you.
Real Estate Solutions We Develop
No matter what you need to develop for your business, our real estate software development company provides tailored solutions based on your requirements.
Creating custom real estate listing platforms is one of our specialties. With features like advanced search, customizable fields, and integration with your existing systems, our platform will streamline your listing process and improve efficiency.
Our goal is to develop user-friendly and customizable solutions for every client.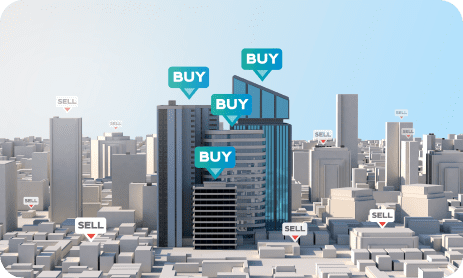 Our property management software (PMS) optimizes management workflows for residential and commercial properties. Pick unique features such as accounting integration, resident databases, document storage, and automatic reporting.
Our development process involves close collaboration with our clients to ensure that the software streamlines their property management workflows.
LEARN MORE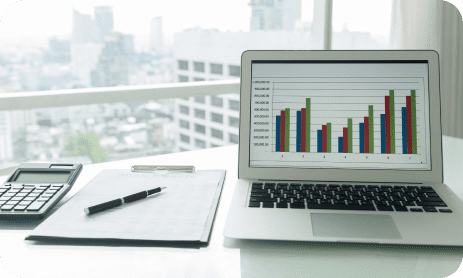 The software we provide allows us to evaluate and manage numerous properties without any complications. When it comes to commercial real estate transactions, we've got you covered.
To provide the most accurate valuations possible, we constantly update our valuation software development to keep up with market changes.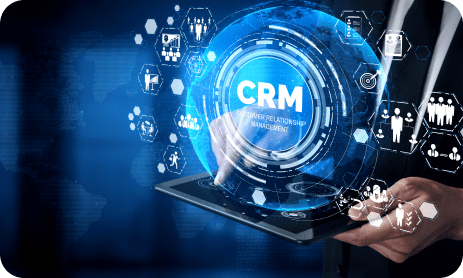 Multi-property management user interfaces, cloud-based architectures, and automation tools make our property management software development so effective. We also specialize in property management solutions with API integrations.
To ensure that our CRM software solutions can meet the needs of any size business, we design them to be scalable and adaptable.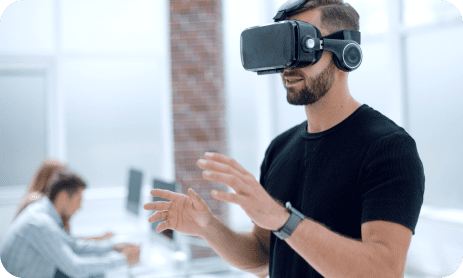 Our software solutions for augmented reality (AR) and virtual reality (VR) enable us to assist businesses in providing prospective customers with one-of-a-kind experiences. Give your audience access to virtual tours of available properties to close more deals.
As a result of our deep understanding of the real estate sector, we are able to create immersive experiences that showcase properties in the most engaging way.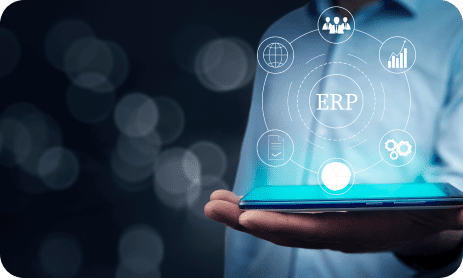 We develop highly customized ERP (Enterprise Resource Planning) software to streamline and automate business processes related to property management, construction project management, property sales and leasing, financial management, reporting, and other key operations within the real estate sector.
We ensure that our client's operations are efficiently managed by integrating our ERP software with existing systems and maintaining data security.
LEARN MORE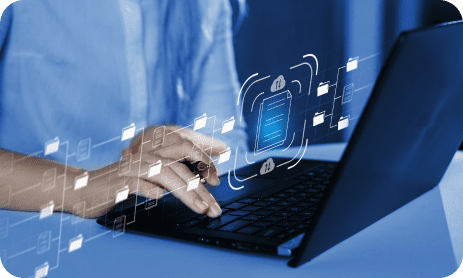 With custom software development for the real estate industry, businesses can integrate IDX (Internet Data Exchange) to streamline MLS (Multiple Listing Service) data.
Upscale your business, ensuring your listings are integrated into CRM, ERP, email campaigns, and mobile applications.
LEARN MORE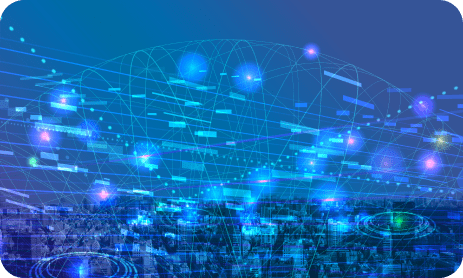 Real estate businesses benefit from the automation of procedures, marketing, and contact management with the real estate software product development we provide.
With our RPA solutions (Real property accountability), real estate agencies can centralize operations across branches for better performance.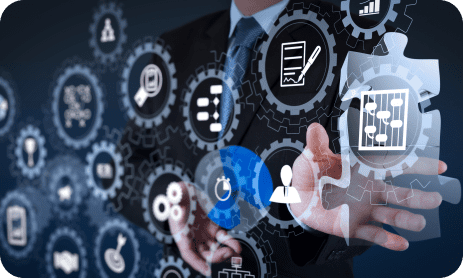 As a software development company, we specialize in Real Estate Transaction Standard (RETS) integration for applications.
Our expert team has extensive experience transferring property listing data between real estate MLS software development, websites, and property management software.
What Makes Us
Pros

in Custom Real Estate Software Development?
Real Estate Software for Platforms and Devices
Whether it's building robust software for web and mobile property management systems, inventory tracking tools, or real estate valuation solutions, our expert team has the expertise to bring your vision to life across a wide range of devices and platforms.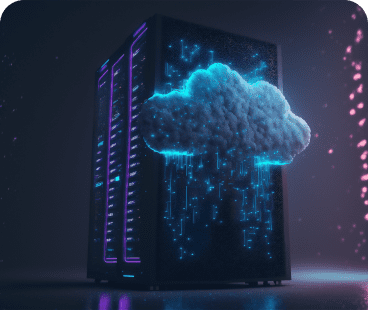 Cloud Solutions
The cloud solutions we provide enable your organization to streamline operations, improve data security, and enhance collaboration across departments. We leverage the power of the cloud to deliver innovative and cost-effective solutions that drive your real estate business forward.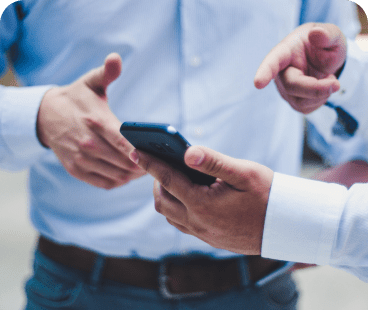 Mobile Apps
In today's mobile-first world, having a powerful and user-friendly mobile app is essential for success in the real estate industry. From property search and listing apps to property management and transaction management apps, we make feature-rich iOS, Android, and cross-platform real estate apps that empower your business on the go.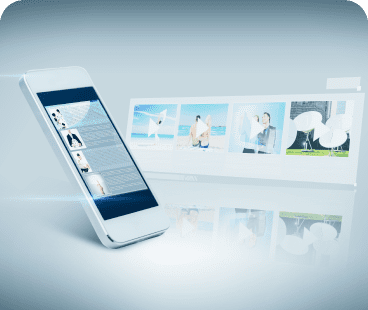 Web Applications
Web applications play a critical role in the real estate industry, powering online property listings, property management portals, transaction management systems, and more. With a focus on user experience, security, and performance, we deliver web applications that provide an immersive experience for your stakeholders.
Real Estate Software Features We Build
Create your custom real estate solution using our expertise, with features designed to optimize your operations and propel your success in the digital era.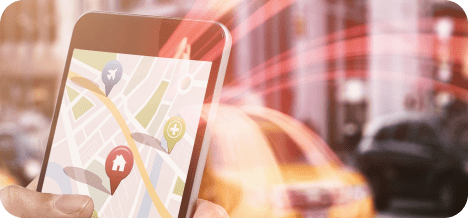 Listing and Search
Manage property listings and search functionality with advanced filtering options, map-based search, and seamless integration with multiple listing services (MLS).
We work closely with our clients to understand their needs and incorporate feedback throughout the development to create a user-friendly, feature-rich solution.
CRM Management
Streamlined lead management and customer relationship management (real estate CRM) gives you tailored tools to manage leads, contacts, and opportunities effectively.
Our software development team uses the latest technology and best practices to create a scalable and robust CRM solution.
Online Booking
Online appointment scheduling with calendar integrations, automated reminders, and real-time availability allows clients to book property viewings and open houses conveniently.
We conduct thorough research to ensure that the online booking feature is seamless and reliable for clients and real estate professionals.
Document Management
Set secure cloud-based storage with advanced search capabilities, version control, and user permissions to organize and retrieve property-related documents.
Our development team prioritizes data security and privacy in implementing efficient and secure document management features.
Virtual 3D Tours
Interactive experiences for clients with virtual property tours and 3D features, including 3D floor plans and interactive property visualizations, facilitates informed decision-making.
We work closely with real estate professionals and industry experts to incorporate the latest trends and technologies in virtual tours and 3D visualization features.
Transaction Management
For smooth closings, streamline the complex process of real estate transactions with centralized transaction management that includes offers, contracts, deadlines, and milestones.
Our development team leverages automation and process optimization to simplify the transaction management process and reduce the real estate agents' workload.
Accounting Tools
Manage real estate finances with financial and accounting tools, including expense tracking, income management, and generating reports and statements.
We collaborate with clients to ensure our accounting tools align with their business goals and financial reporting requirements.
Analytics
Gain valuable data-driven insights and optimize real estate business operations with customizable dashboards, advanced real estate analytics data visualizations, and reporting tools.
Our development team uses machine learning and data analysis techniques to provide actionable insights and improve operational efficiency.
Third-party Integrations
Integrate your real estate software solutions with third-party tools and services: CRM, marketing automation, MLS, and property listing services, to improve workflows and productivity.
We follow industry standards and best practices in integrating third-party tools and services to ensure compatibility and reliability.
Real-Time Notifications
Our real estate software will provide automatic customizable notifications for agents and buyers, such as when a new property listing is added, when a property's price has been reduced, or when an offer has been made.
These notifications can be sent via email, text message, or push notification, depending on the user's preference to keep agents and buyers informed in real-time.
Mortgage Calculator
The mortgage calculator feature in our software helps buyers and agents make informed decisions about financing options. Calculate estimated mortgage payments based on property price, down payment, interest rate, and loan term.
Users can adjust variables to see how they affect the monthly mortgage payment and determine which properties are within their budget.
Property Map Integration
Our development team integrates Google Maps to display properties on a map. This integration allows users to visualize property locations and their surrounding areas and to filter their search results based on location, price range, property type, and other parameters.
In addition to this, we ensure that our mapping software is updated regularly to provide accurate information.
Technologies Behind Real Estate
Our expertise in real estate software engineering allows us to provide our clients with cutting-edge, market-leading real estate software.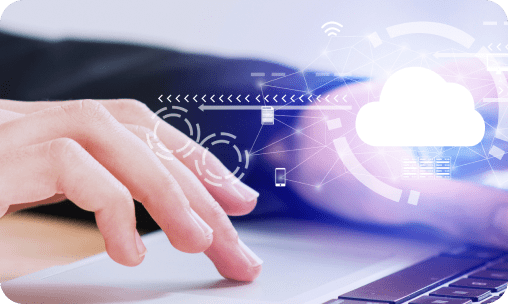 Our real estate software development team utilizes state-of-the-art cloud-powered real estate solutions that provide seamless and convenient access to property information and financial data anytime and from anywhere.
By leveraging cloud technology, we ensure that our clients can access critical information on-the-go and make informed decisions based on real-time data.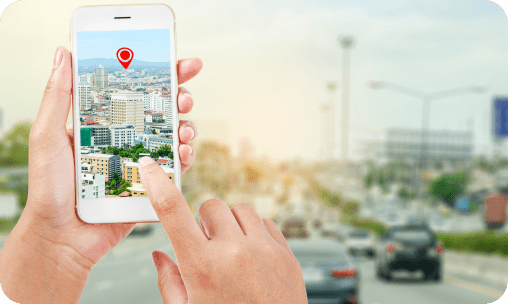 To enable property search, mapping, and geospatial analysis, we use geolocation technologies, such as GPS and GIS.
Our team understands the importance of location-based information in real estate, and we ensure that our software provides accurate and up-to-date information on property locations.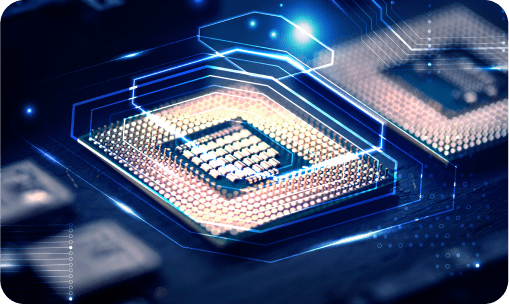 By leveraging Internet of Things (IoT) technology in real estate, we develop smart solutions that automate, monitor, and manage real estate processes.
With integrating IoT technology, we help our clients streamline their operations and reduce costs while improving efficiency and customer experience.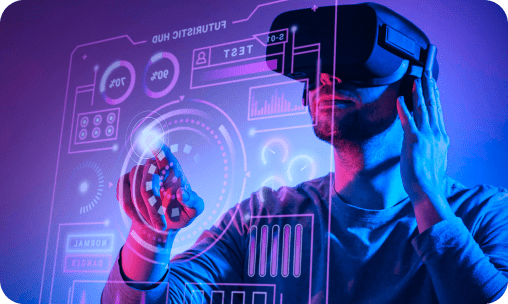 VR and AR technologies create immersive experiences, like virtual property tours, and 3D visualizations.
These technologies help showcase properties to potential buyers, providing them with a virtual walkthrough of the property and giving them a realistic feel for the space.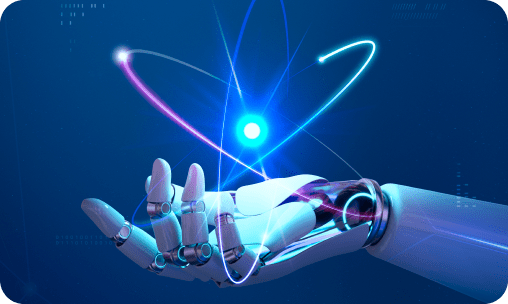 In our real estate applications, we use AI technologies of machine learning and natural language processing to offer personalized recommendations, predictive analytics, and process automation.
By leveraging AI technology, we help our clients save time and resources while improving their decision-making capabilities based on data-driven insights.
Our Real Estate Software Development Services in Brief
Explore
We perform a detailed examination of our client's business processes to discover pains and opportunities for real estate companies, real estate agents, property managers, clients or tenants, property developers, and property owners.
Craft Solution
After analyzing the data, we create unique software solutions tailored to our client's requirements. We employ a user-centric approach to guarantee that our real estate software solutions are straightforward.
Prototype
We create real estate software prototypes to see a clear picture of the final product and assess the opportunities for future enhancements. Once the customer approves the prototype, our real estate software programming and testing teams get to work.
Build and Test
To guarantee that our real estate software solutions are of the greatest quality and comply with all applicable regulations, we employ only tried-and-true methods and proven tools from the industry.
Execution
To guarantee that the crafted custom software satisfies our customers and end users' demands and adheres to applicable regulations, we keep working closely with the customers through the process of implementing the solution.
Ongoing Assistance
To guarantee that our client's real estate software continues to operate correctly and conform to regulatory standards, we offer ongoing support in team training, solution maintenance, and software upgrades as needed.
Real Estate Clients Say about Us
Real Estate Clients Journeys
Who We Are
Glorium Technologies is a top-shelf bespoke software development company boasting 100+ deployed products.
Since 2010, we have created adaptable and scalable solutions and helped innovators turn their ideas into products. Whether you need help with custom software development, product design, or product launch, we are ready to guide you through the entire process.
Why Choose Us
200+
skilled professionals
99%
client satisfaction rate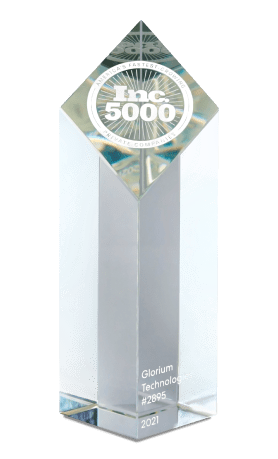 We were named to Inc.500 (2020, 2021,2022, 2023) & Regionals Northeast (2021, 2022) Inc. 5000 Fastest-Growing Private Companies in America.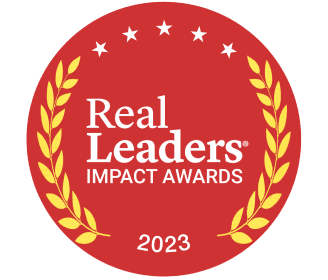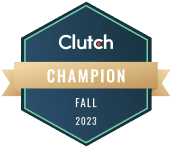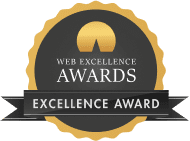 Featured on

Questions You May Have
What is real estate software development?
Real estate software development services involve creating technology solutions that assist real estate professionals in managing their business operations, such as property listings, client management, and financial transactions. These software solutions can range from simple tools to complex platforms that integrate with other systems.
Why is custom software development beneficial and helps to work in real estate?
Custom real estate CRM software development and other digital tools give brokers, agents, and other industry personnel a good connection between each other and with clients, which greatly increases overall productivity.
What types of real estate software solutions can you build?
We can build an extensive range of real estate solutions for our clients so they get scalable and successful products. It could be just about any property management solution — marketplace, mortgage, or rent calculator, virtual or augmented reality tours software, or electronic signature app.
We cover all the needs one might have in the real estate domain.
What types of Real Estate software can you build?
Glorium has executed many initiatives to assist the real estate and construction sectors in digitizing their operations and providing tailored client experiences. We have previously produced and are working on the following real estate solutions:
Real estate CRM software
Real estate ERP software
Inventory management systems
Property management systems
Asset management systems
Real estate automation software development
Real estate valuation software
Accounting software
As an experienced real estate software development firm, we continue expanding our portfolio and accepting new projects. Feel free to contact us and discuss your specific requirements.
How much will it cost to build a real estate app?
The cost of a real estate app development depends on various factors, such as the complexity of the app, the features required, and the time it takes to develop. We can provide you with a customized quote after discussing your specific requirements.
What does real estate software do?
Real estate software is designed to streamline various tasks in the real estate industry, such as property management, lead generation, and real estate transaction management. It can also provide insights and analytics to help businesses make informed decisions.
Do you have experience in developing custom real estate software solutions?
Our team of experts has extensive experience in developing software solutions for businesses in the real estate industry, streamlining our clients' operations and improving their bottom lines. We would be happy to discuss how we can help you with your needs.
How to choose a reliable real estate software development company?
To choose a reliable real estate software development company, you should consider their experience in building similar apps, their portfolio of completed projects, and their client reviews. Additionally, you can ask for references and check if they offer ongoing support and maintenance services.