Why do IoT software development with us?
The Internet of Things (IoT) is a futuristic idea of connecting devices to a computer network, making them "intelligent" and interlinked. IoT connects things to ease life for humans.
Businesses are using IoT today more than ever, and the number of deployed IoT devices worldwide is constantly growing. Companies who invest in IoT software development today may see tremendous returns from tapping this opportunity.
Unlocking Potential – Our Industries
Healthcare
Connect smart devices with vital health records and ensure the quick and effortless exchange of essential medical data.
Real Estate
Manage all of your real estate property effectively with intelligent tools connected to a modern ecosystem.
The IoT development we can do for you
IoT product delivery consists of three stages:
Integrating the device and software within the work environment
Testing device functions, software, and connections with the environment
Finalizing the prototype and adapting it to industrial production
Process of IoT software development
We follow a proven process to deliver your IoT project.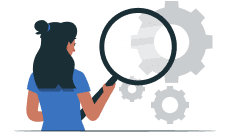 Requirements
We clarify, understand, and analyze your project requirements.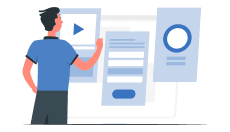 Development
We develop the software and implement the right solution.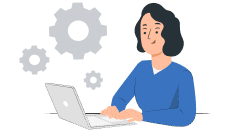 Support
We support project deployment and help with maintenance.