Healthcare Software Development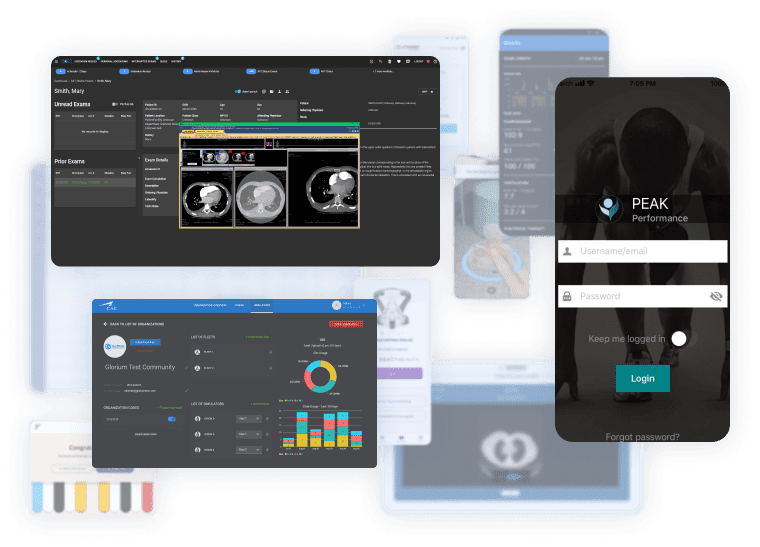 Utilize our healthcare software development services to create a product that will make you an industry leader.
BUILD MY PRODUCT
Struggling to find skilled developers for software development in healthcare?
We can provide professionals with deep expertise in software development for healthcare and complete your project on time and within budget.
Want a cost-effective solution for a healthcare project?
Custom software development for healthcare can be expensive, especially for startups. We have pricing options to suit your needs and help you manage the costs.
Need help managing your healthcare software product development?
With us, you can stay assured that your project will be done on time, within budget, to specifications, and meet regulatory standards for privacy and security.
Custom Software for Healthcare We Create
What Makes Us
Pros

in Custom Healthcare Software Development?
Healthcare Software Security Standards and Certifications
Our clients' product compliance and security are top priorities, which is why our healthcare software product development is fortified with robust security standards and certifications:
Compliance with industry-wide standards such as HIPAA, HL7&FHIR, and GDPR
ISO 9001 certification for Quality Management
ISO 13485 certification for Quality Management for Medical Devices
ISO 27001 certification for Information Security Management System.
Top Healthcare Software Development Trends
Healthcare organizations increasingly strive to deliver care that is both evidence-based and patient-centered. Fundamental contradictions may exist between these goals, but they can co-exist while you're trying to find the balance, and software is of much help.
With the aid of advanced software tools, healthcare organizations can better navigate the complexities of patient-centered care and make meaningful progress toward improving patient outcomes.
We can track a move towards value-based care models. Providers are reimbursed based on the quality of care they provide, rather than the number of services rendered.
With the help of software development in healthcare, providers can collect and analyze data to track their performance and identify areas for improvement, ultimately leading to better patient outcomes. Soon we will see even more innovation in the healthcare industry, driving progress and improving care for all.
One trend that is having a major impact on healthcare web development is the rise of patient-generated health data (PGHD). Patients can track their health metrics using fitness trackers, wearable devices, and health apps, gathering valuable health data.
By analyzing PGHD, healthcare providers can identify patterns, and potential health issues ahead of time, allowing for early interventions and personalized treatment.
Use of mobile technologies to deliver healthcare services is on the rise. This includes everything from apps that help patients track their fitness goals to devices that allow providers to monitor patients' vital signs remotely. Medical mobile apps on-demand from us in a matter of months.
Whether it's through telemedicine consultations or remote monitoring of chronic conditions, mHealth is transforming healthcare delivery. As the technology continues to advance, we will see even more exciting developments in the field of mHealth.
This is an important and often overlooked trend shaping software development for healthcare. Regulatory changes often include new privacy laws, funding of healthcare programs, and other nuances healthcare organizations need to follow closely.
It's more important than ever to ensure that healthcare software is designed and implemented in compliance with these standards to protect patient data and ensure that they are able to meet evolving regulatory requirements.
Custom Healthcare Software Development Process
We design custom healthcare software for healthcare startups, medical institutes, hospitals, private medical practices, pharmacy organizations, and research labs.
Explore
Exploring our client's business processes, we conduct a thorough study to identify pain points and opportunities to develop bespoke solutions, including SaaS.
Craft Solution
After analyzing the requirements, we create custom software solutions designed to meet our client's unique needs. Our approach is user-centered, prioritizing software that is intuitive, user-friendly, and in line with industry regulations and interoperability standards.
Prototype
In order to provide a clear understanding of the final product and gather feedback for improvements, we develop prototypes of the healthcare software.
Build and Test
Once the client approves the prototype, our team of experts begins building and testing the software solution. We use industry-standard tools and best practices to ensure that the software is of the highest quality and meets all regulatory requirements.
Execution
Working closely with our clients, we execute the software solution. We align custom-built software with internal systems, EHR, EMR, and Patient Portals and develop telehealth software integrations with interactive streaming platforms.
Ongoing Assistance
We provide ongoing assistance to our clients, including training, maintenance, and updates, to ensure that the software continues to perform optimally and meet regulatory requirements.
Our Clients Say about Us
They're truly exceptional.

Joshua Haselkorn,
Co-Founder, Turtle Health
Excellent experience from both professional expertise and customer experience perspectives.

Ingrid Vasiliu Feltes,
CEO at Softhread
Their punctuality and delivery capabilities were exactly as advertised.

Yayoi Sakaki,
CEO, Project Ipsilon B.V.
Who We Are
Glorium Technologies is a top-shelf bespoke software development company boasting 100+ deployed products.
Since 2010, we have created adaptable and scalable solutions and helped innovators turn their ideas into products. Whether you need help with custom software development, product design, or product launch, we are ready to guide you through the entire process.
Why Choose Us
200+
skilled professionals
99%
client satisfaction rate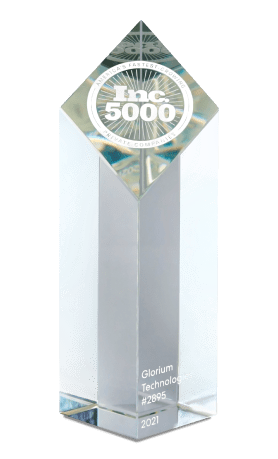 We were named to Inc.500 (2020, 2021,2022, 2023) & Regionals Northeast (2021, 2022) Inc. 5000 Fastest-Growing Private Companies in America.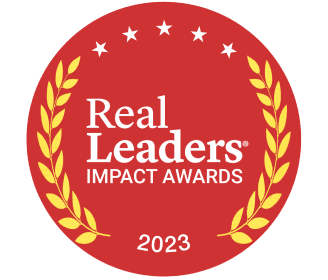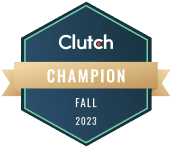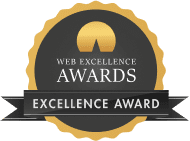 Featured on

Questions You May Have
Why is software development a must for most modern healthcare practices?
Software tools designed by Glorium Technologies allow for the improvement of healthcare workflows for all kinds of institutions, including hospitals, private practices, medical offices, labs, and pharmacies.
We only develop custom medical software products that address our customers' pain points and meet their specific requirements. Our range of solutions is quite broad. We enable the management of internal processes, such as treatment plans, doctor appointments, data entries, document workflows, personnel shifts, insurance claims, and more.
Healthcare software facilitates efficient interaction between doctors and patients, enabling protected record-keeping and access to sensitive information.
Here are the major benefits that our software provides:
Increased bottom line
Reduced fatigue and stress for medical personnel
Improved tracking and reporting
Decreased risks for patients using IoT devices
Improved quality of healthcare.
Is the software you build compliant with HIPAA requirements and other regulations?
We take the protection of PHI very seriously. When you work with Glorium, you can be confident that all common regulations and compliance requirements will be addressed in your software solution.
At Glorium Technologies, our developers are skilled and knowledgeable, possessing the expertise necessary to build top-notch medical software solutions, apps, platforms, and systems that comply with industry standards from the start.
For startups operating in North America we apply HIPAA regulations, and for healthcare providers in Europe, we offer GDPR-compliant software solutions.
Do Glorium Technology healthcare developers possess extensive skill set and expertise?
Glorium Technologies has a robust and diverse team. We have both front- and back-end specialists, as well as full-stack software developers with 10+ years of experience in the field of healthcare.
They've been working in the healthcare domain, but across different types of products, such as web applications, mobile apps, wearable devices' software, cloud products, and API integrations.
Some facts about our specialists:
Our software developers are experienced with C#, Node.js, JavaScript, PHP, and other tech stacks. That enables us to give you all resources for a strong, feature-rich build of your product.
Manual and automated QA specialists, UI/UX designers, and other essential experts work for us full-time, so the software will be bug-free and will meet all the requirements for responsive design and a user-friendly interface.
Our recruitment specialists are top-notch, and always on the hunt for the best specialist. If you are looking for a very specific expert we might not have with us at the moment, we will find this professional for you.
What custom healthcare solutions can Glorium Technologies deliver to us?
Our specialists can build just about any piece of customized healthcare software solution that you need. Whether it is a complex EHR system or a simple mobile app for your hospital, we are ready to help you.
Our custom healthcare solutions serve hospitals, pharmacies, labs, and clinics. They include
Patient portals
EHR and EMR systems
Patient Data Management
Pharmacy management software
Telemedicine apps
Remote health monitoring apps
Hospital management software
Medical imaging software
Other types of healthcare software.
What are the benefits of mobile apps in healthcare?
That depends on the type of mobile application you're looking to develop for your healthcare business. Here are few of the most frequent requests for medical app development that we receive:
telehealth mobile apps for online appointments
clinical apps for data and information exchange between facilities and departments
medical record apps enabling quick access for doctors and patients
patient access portals for convenience of those who seek treatment
IoT dashboards for analysis of data coming from wearable devices.
What are the functions of mHealth apps?
mHealth apps, or mobile health apps, have a variety of functions for controlling the patient's physical condition, treatment programs, meditation, reminders about taking medications, and more. Some of the common functions of mHealth apps include:
Health tracking
Disease management
Telemedicine
Mental health support
Emergency response
Overall, with our mHealth application development, patients can easily take control of their health, manage chronic conditions, and access healthcare services remotely.
What is HL7 and FHIR integration?
HL7 (Health Level Seven) is a set of international standards for the exchange, integration, sharing, and retrieval of electronic health information. FHIR (Fast Healthcare Interoperability Resources) is a standard for exchanging healthcare information electronically that was developed by HL7.
HL7/FHIR integration and healthcare app development can help hospitals and specialist surgeries improve their patient care by providing fully compliant and interoperable software solutions that enable effective cooperation among providers, including hospitals, clinics, and laboratories, and informed decision-making.
What is HIE app development in healthcare?
HIE, or Health Information Exchange, solutions, and services are technologies and processes to secure sharing of patient health information among healthcare providers and organizations.
Building HIE solutions for sensitive information with modern protocols for data transfer is our specialty. HIE solutions from our healthcare software development company enable providers to exchange electronic health records, reduce healthcare costs and improve patient outcomes.
What is medical billing software?
Medical billing software development is the process of creating software specifically designed to manage medical billing and invoicing processes. Medical billing software gives patients and clinics a streamlined payment system that benefits both parties. This type of software can also help reduce errors and improve accuracy in billing and insurance claims, ultimately leading to better financial management for healthcare providers.