Mobile apps have become vital to any business in today's fast-paced digital world. Developing a mobile app can help companies to reach a target audience and improve customer engagement. Xamarin, a powerful cross-platform development tool, has become popular for building mobile applications.
However, finding the right Xamarin developer for your project can be daunting. In this article, we will discuss key factors to consider when hiring a Xamarin developer to ensure the success of your mobile app development project.
Hire or Not to Hire Xamarin Developers?
Xamarin is a development toolkit that allows developers to effectively create apps for iOS, Android, and Windows. Simply put, Xamarin allows us to use C#, F#, VB.NET and other languages to develop our own iOS, Android, Windows applications.
In cross-platform development, the code and design elements for one platform are used when working for the future, and this promises good savings. Xamarin is positioned as the best tool for such solutions.
One of the most notable advantages of utilizing Xamarin is its ability to facilitate the development of Android, iOS, and Windows phone applications by leveraging a common C# code base. This approach significantly enhances code reusability, resulting in an approximate 80% improvement in sharing code across multiple platforms. For instance, nowadays with Xamarin Forms, we can achieve 96% reusability on a project.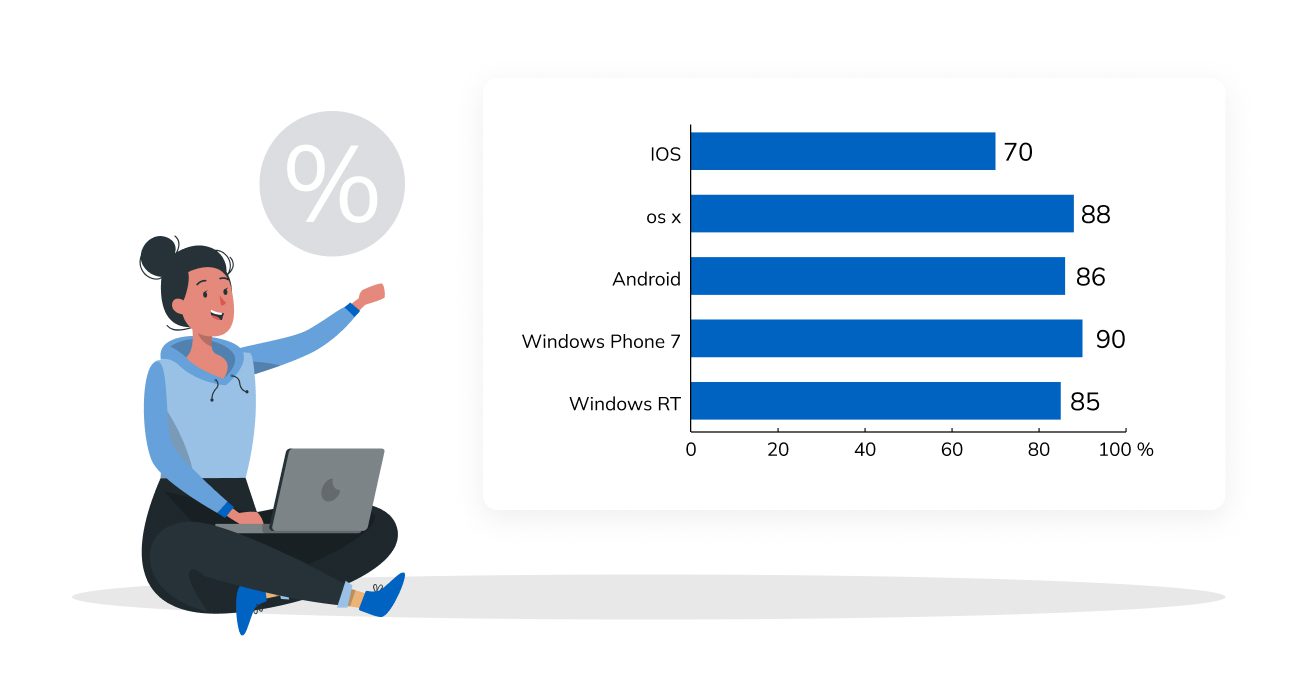 After the company was acquired by Microsoft in February 2016, Xamarin's licensing policy underwent radical changes. The Xamarin SDK, including libraries and command-line tools, became open and accessible to all under the MIT license as part of Visual Studio.
By removing the main barrier in terms of the cost of the license, Microsoft provided the best conditions for the further development of the platform. In addition, led by Microsoft and supported by Unity, JetBrains, Red Hat, . NET Foundation, Xamarin has become a reliable and powerful stack of technologies for developing mobile applications. It has regular updates.
Your favorite online banking carries out payments and reports the balance regardless of whether you work on a smartphone or laptop. Similar applications with complex business logic and standard interface – the prerogative of Xamarin.
Answer three questions and it will be clear if you need Xamarin Developer:
Are your application interfaces without complex interaction logic and non-standard controls?
Do you have mobile developers in your team?
Are you planning other cross-platform projects (even if not on Xamarin) in the near future?
If you have answered «yes» to these questions, then hiring Xamarin Developer is a good investment for your team and project in the long term.
Why is Xamarin Developer the Best for Building Cost-effective Mobile Apps?
Businesses are looking for cost-effective solutions that can help them reach a wider audience without breaking their budget. Here Xamarin developers come in – they are experts at building mobile apps that are not only affordable but also high-performing and reliable. Let's take a look at all the benefits.
Cost-effective: The efficiency and quality of the app must be combined with attractive development prices. Native development is more expensive – you need to hire two commands to develop versions on iOS and Android. You can save money only if you choose one platform. So it is better to choose a cross-platform development.
Time to market: If you are working on MVP, you do not have a year to build the application. In this case, cross-platform development will suit you better. This way you will not only enter the market earlier, but also save – native development is too expensive for MVP.
Same interface: When you work on two identical applications separately, there are interface problems – there are differences in versions for different platforms. And cross-platform development allows you to simply copy all the elements of the UI.
Save resources and adding versions for new platforms: The C# code is available to the entire team and, with sufficient qualification, can be used on any other platform: both mobile and desktop.
Wide audience: To reduce the cost of developing a native application, you will have to choose one platform – a more popular audience. With cross-platform development, you don't have to choose – the initial cost is lower. Your product will reach more users, but you will spend less money.
Xamarin fixes all hardware compatibility issues using plugins and various APIs to work with common device functions on all platforms. Along with access to specific API platforms, Xamarin can be configured with platform-specific libraries. This allows you to fine-tune and maintain the functionality of the platform's native layer with low overhead costs.
If the main thing in the application – functionality, and a couple of buttons designed with beautiful graphics – you are lucky, Xamarin fits. For projects with complex interfaces, the cost of revision is sometimes comparable to the development of two or three native solutions.
If your application's primary focus is functionality and you have a few buttons designed with beautiful graphics, then you are lucky because Xamarin is the perfect fit for your project. With its ease of use and powerful tools, you can create a seamless user experience that will keep your users engaged, and they will come back for more. Whether you are building a simple or complex app, Xamarin has everything you need to make it a success. Choose Xamarin if you want to get to market faster and your product will have a simple interface.

Andrian Kravchenko

Xamarin Tech Lead
What Can a Xamarin Developer Do for You?
A Xamarin developer with cross-platform development expertise can bring much value to your business.
Develop of new features and internal tools for the Xamarin project company
Develop and provide new application capabilities
Maintain and improve of the existing code base
Participate in the development of the company's design system
Participate in design transfer sessions and code checks
Cooperate with a team of designers and IT specialists.
Though the Xamarin platform grows and develops, and is supported by Microsoft, it is clear that the community of professionals who are familiar with Xamarin is much smaller than that of iOS or Android, so hiring an experienced developer can be difficult.
How can you boost your business with Xamarin development?

High demand & increased accessibility. Send notifications to users` Android apps by showing them personalized offers with your own phone app.
Improve communication with clients. The Android app can be not only a part of your sales strategy, but also drastically improve customer service.
New brand promotion strategy. Apply ASO tactics and get the app high in the rankings and promote the company in one of the biggest mobile app platforms.

Anna Vozna

Client Success Manager, Glorium Technologies
Hard and Soft Skills of Xamarin Developer You Need to Check
The Xamarin developer needs to be an expert not only in the Xamarin platform itself, but also well aware of the platform with which it works, Android or iOS (or both).
When hiring Xamarin developer check his hard skills:
Confident knowledge of C#, OOP, OOD, XAML, LINQ
Knowledge of the platform Xamarin (Xamarin Native, Xamarin.Forms)
Knowledge of the API for iOS and Android
Be able to create user interface for iOS (Storyboard, XIB), Android (XML), Xamarin.Forms (XAML)
Principles of SOLID, KISS
Architectural patterns MVC, MVP, MVVM, and also GoF (Gang of Fours) patterns
REST architecture, JSON
Basic knowledge of database and SQL, such as normal forms, relationships and relationships of tables, as well as elementary operations with data SELECT, DELETE, UPDATE, INSERT
As for personal qualities, or soft skills, such things should be highlighted as communication, customer orientation, willingness to learn and to teach and for sure knowledge of English.
Junior Xamarin Developer
Experience
Usage of Xamarin.Android and Zamarin.iOS to develop cross-platform mobile app
Development of mobile UI screens from client specifications using Xamarin.Forms
Integration of Google Maps API into a mobile application for location services
Skills
C#
.NET
SQL
Xamarin
ASP.NET
HTML
CSS
JavaScript
XML
XAML
jQuery
MySQL
TFS
Agile Scrum
Middle Xamarin Developer
Experience
Usage of Xamarin.Forms to develop of the UI cross-platform mobile apps that adapt to OS-specific design
Development of an internal mobile application for an insurance company that shares 80-90% of code between its iOS and Android versions using Xamarin
Development of an application that runs on Android, iOS, and the Universal Windows Platform
Implementation of dependency injections to make use of OS-specific native features
Skills
C#
.NET
C++
Objective-C
ASP.NET
Xamarin
Visual Studio
HTML
CSS
JavaScript
Azure
jQuery
jQuery Mobile
XML
XSLT
XAML
XDOCUMENT
Xamarin Insights
MySQL
SQLite
Bugzilla
SQL Server
Senior Xamarin Developer
Experience
8 years of experiance in web and mobile development
Extensive experiance in development of native mobile applications, as well as mobile-responsive web apps
Development of a mobile app for a restaurant chain that runs on iOS, Android and Windows using Xamarin
Studio
Usage of Xamarin.Forms with a Model-View-Model architecture that connects to SQLite
Development of a mobile app for an airline company that connects to web services
Skills
C#
.NET
C
Objective-C
Java
WebAPI
XCode
Xamarin
Visual Studio
NodeJS
HTML5
CSS
JavaScript
Azure
SVN
jQuery
jQuery Mobile
XML
XSLT
AJAX
XAML
XDOCUMENT
Xamarin Insights
mySQL
SQLite
Bugzilla
SQL Server
Android Studio
Eclipse
Bootstrap
Salesforce
Oracle 10g
Selenium
Appium
Git
Steps for Hiring Xamarin Developer
Examine Previous Experience
Experiences in past work and learning can be an excellent indicator of how a candidate works and how knowledgeable they are. The experience of a Xamarin developer depends on what position the candidate applies for, if it is a Junior, it can be even 1 year.
But for Senior this will be 4+ years of commercial development experience. Of course, it does not always decide the number of years worked, and the knowledge that the candidate demonstrates and how they apply in practice.
Check the Knowledge of Xamarin Developer
Conduct a technical interview to test their knowledge of Xamarin development. Ask questions about Xamarin architecture, user interface design, data storage, and other relevant areas.
You may ask a developer to complete a coding test to assess his coding skills and problem-solving abilities. It should include tasks relevant to the type of application you are developing.
Checking soft skills is also important when assessing the suitability of a Xamarin developer for your project. Here are some ways to check the soft skills of a Xamarin developer:
Communication skills: Assess the developer's communication skills during the interview process, taking note of their ability to explain technical concepts clearly and concisely.
Teamwork and collaboration: Ask the developer about their experience working in a team environment and how they approach collaboration and problem-solving with other team members.
Adaptability: Evaluate the developer's ability to adapt to changing project requirements and work in a dynamic environment. Ask them about their experience working on projects with evolving requirements and how they managed changes.
Time management: Evaluate the developer's ability to manage their time effectively, meet deadlines and deliver quality work within tight schedules.
Creativity: Assess the developer's ability to think creatively and suggest innovative solutions to technical problems.
Learn about Aids Which Developers Use
In other words, does the candidate make an effort to stay in demand? For example, ask what technical editions he reads, what authors and personalities the IT community admires and why.
The scope of web development is constantly changing, so it is important for the specialist to take an interest in the latest trends and form his opinion about them. You can ask what additional resources Xamarin develop have used when there are difficulties.
Read more about how to hire developers.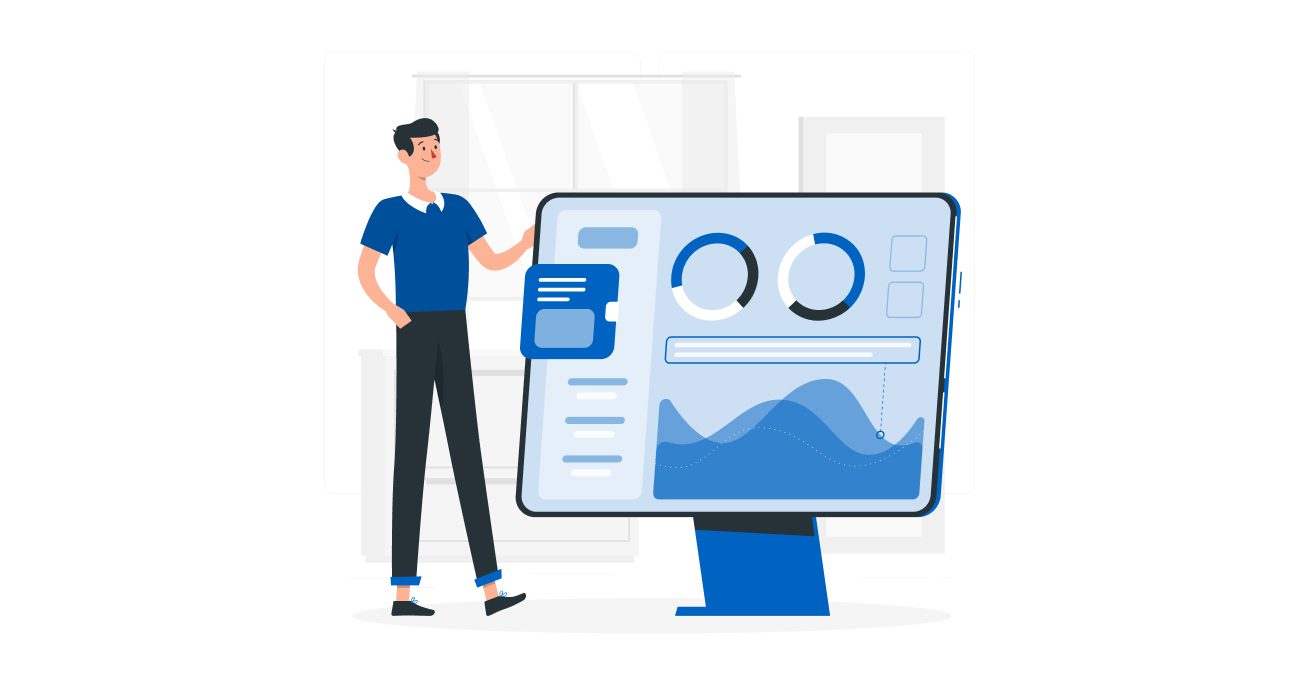 What Are the Costs?
The average salary of a Xamarin Developer varies from the country and the level of experience. Also, it depends on the outsourcing company (if you will choose this variant) and the app that you need to develop.
| | | | | |
| --- | --- | --- | --- | --- |
| Job Title (Full-Time) | Latin America | Eastern Europe | Asia | United States |
| Junior Developer | $20-40 | $25-42 | $18-24 | $33-47 |
| Software Developer | $35-52 | $30-56 | $24-35 | $48-78 |
| Senior Developer | $45-55 | $45-70 | $30-42 | $57-82 |
| Tech Lead | $50-61 | $45-70 | $30-42 | $53-85 |
| Software Architect | $60-72 | $50-77 | $35-48 | $64-94 |
Why to Outsource a Xamarin Developer?
Xamarin has emerged as a popular choice for businesses looking to develop cross-platform mobile applications. However, finding and hiring a skilled Xamarin developer can be challenging.
The remote team will help turn the idea into a finished product. At this time, the customer will be able to look for investors or engage in marketing. Therefore, outsourcing can be more useful and eficient.
Reasons to Outsource Xamarin Developers
Get rid of the resource hole: Imagine that the entrepreneur is developing a web application and wants to put it on the market in four months. It has two React Native developers. But they support the current project in the post-release phase and can not deal with the new application. In this case, to develop the product in time and get a high-quality result – you can contact the studio.
Get funding: Outsourcing development helps to develop the first version of the product (MVP) and release it to the market. Business angels and other investors are more willing to invest in startups – when they see a ready-made application, not just an idea. Investments help to develop the product, eliminate errors and complement its functionality.
Solve a non-core problem: Imagine that the startup has HTML/CSS developers. But for the project, you need to develop a mobile application. In this case, outsourcing will help to pass the task to a specialist who will create the right application.
Save time: It seems that to find the right specialist it is enough to Google «Xamarin developer» or «IT recruitment», and the specialist will immediately be found. But how do you find a developer, test your skills, and see if a professional can bring the project to release?
What are the Differences Between Freelancers and Outsourcing Companies?
When you have an idea and you understand where you will drive the project, product development can be outsourced. In this case, there are two options: hire a freelancer or work with the outsourcing company. Each solution has its advantages and disadvantages. Therefore, before starting cooperation with one of the parties, it is worth analyzing both options.
In the case of a freelancer, the client will always be able to take into account the budget and find an employee with a certain cost of services. Among freelancers there are many newcomers who are willing to work at the minimum rate.
At the same time, even an experienced programmer with a good portfolio will cost less than a company employee. Also in the case of freelancers, they do not have to spend money on management.
There are many freelancers – so you can quickly find a specialist for a specific task. The outsourcing companies may be busy with other projects and not take on its product. And among freelancers there is always a free specialist who can quickly explain the problem.
Experienced freelancers are well versed in their field. Therefore, it is faster to cope with a specific task. But a full-fledged application will always make the outsourcing company faster, in which each side of the project is engaged in a separate specialist.
Read more about the benefits of outsourcing.
To get the desired result and not lose money – you should always check the portfolio of freelancers. Also, if you do not have programming knowledge, you will not be able to evaluate the skills of a Xamarin Developer. In this case, you will either have to trust the feedback and portfolio, or contact the outsourcing company.
It is necessary to evaluate the overall company data. Find out as much information as possible about the company to form your own unbiased opinion.
With an outsource company you can check not only the portfolio, but rating (for instance examine Goodfirms, AppFutura and Google Business, Clutch) and real cases with reviews of customers.
Hiring Xamarin Developers from a Right Company: Things You Need to Know
When it comes to hiring Xamarin developers from outsourcing company, there are a few things you need to keep in mind.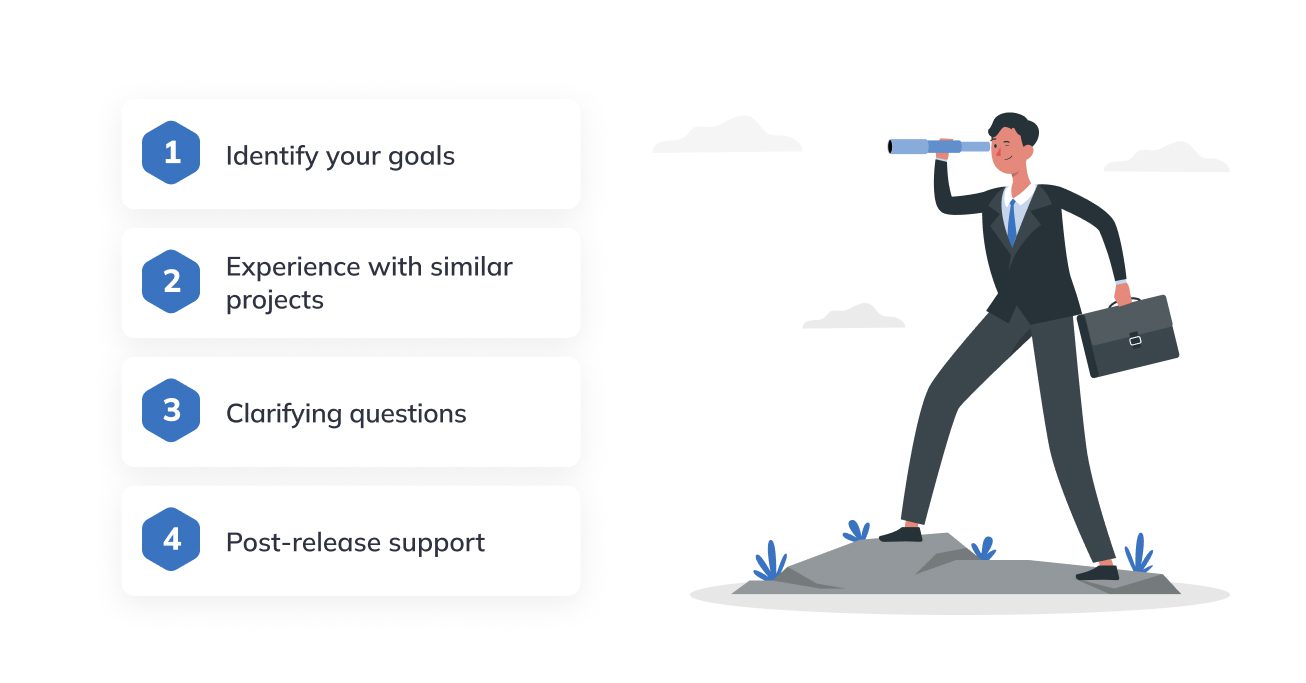 Identify Your Goals
To get the desired result, you need not only to clearly understand what you want, but also explain it to the project manager. So before you start looking for a contractor to develop a custom application, decide on the tasks and objectives of the project.
You don't need to clear technical assignments. The most important thing is to contact an outsourced company with a ready-made application idea and understanding of business logic.
"When identifying your goals for developing an app, it's essential to consider your target audience. Who are the people you want to use your app? What are their needs and preferences?

Another critical question is who you want to make the app for. Are you creating an app for a specific industry or niche market? Or are you creating a more general app that anyone can use? Defining your target audience will help you focus your efforts and resources on creating a product that meets their needs.

It's also important to think about what kind of pain your app will solve. What problem does your app solve for your target audience? Is there a gap in the market that your app can fill? If you understand the pain points of the target audience, you will create a functional and valuable product.

Lastly, it's essential to consider your competitors and how you differ from them. What sets your app apart from other similar products on the market? What unique features or benefits does your app offer? Understanding your competition will help you create a competitive product that is appealing to your target audience."

Anna Vozna

Client Success Manager, Glorium Technologies
Check experience with similar projects
Check out the relevant experience of the outsourcer. If the company developed similar applications for other clients – it is a big plus. The team already knows all the pitfalls, which means there will be fewer bugs.
Ask clarifying questions
The more questions you ask, the better! Some customers perceive the outsourcing company's additional questions as a sign of unprofessionalism, but it is not so. On the contrary, the more an outsourcer is interested in the details of the project, the more likely it will make the application quality and soon it will appear in the App Store or Google Play.
Check if there is post-release support
It is not enough to make the application, the customer needs technical support and further development of the project. After all, the life of the application after the release is just beginning. If the company offers such a service and does not leave the customer 1 on 1 with the application immediately after release – this is a good sign. Usually to support an application, reserve 20-40 hours of team work per month to fix bugs.
Contact our managers, share your needs and they will help you to hire Xamarin developers who fit your requirements.
Questions You May Have