Hire Express.js Developers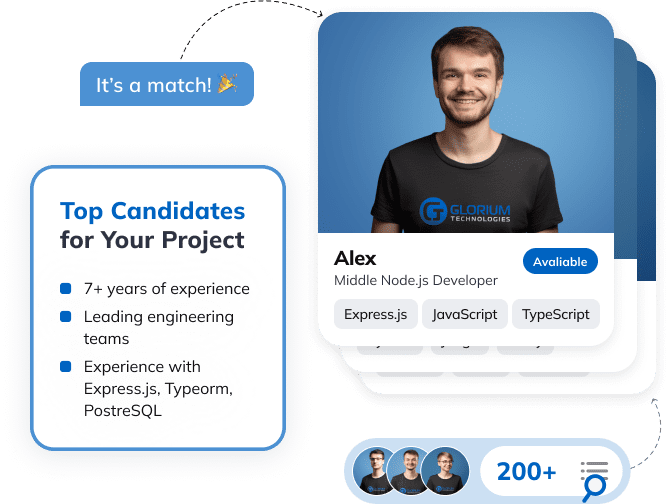 We provide a streamlined development process, adaptable teams, and demonstrated expertise to assist you in developing robust Express.js solutions.
GET IN TOUCH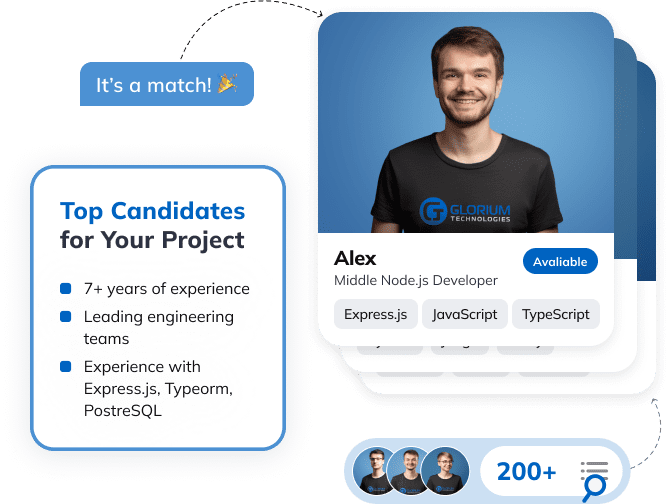 Hire Express.js Developers for Top-notch Services
With years of experience in the industry, our team can provide you with the best solutions to help you achieve your goals.
Hire express.js developers at Glorium and enhance the speed, efficiency, and coordination of your web development process.
No matter your industry, our dedicated web developers leverage the Express.js framework to develop dynamic, interactive, feature-packed websites and web applications, handling any level of technical complexity and scale.
We offer dependable Express.js data migration services to our clients, enabling the conversion and transfer of data to Express.js without any loss in functionality or code integrity.
If you require a seasoned tech specialist to ensure a seamless and risk-free transition, we're here to guarantee zero data loss and no disruption in functionality.
Our proficient Express.js developers are committed to hybrid app development of all types and complexity levels. The Express.js framework offers a range of features for building hybrid web applications.
Glorium team possesses demonstrable expertise and a solid background in utilizing Express.js to create high-quality hybrid web applications, which are built once for efficiency in terms of time and cost.
Cooperation Models We Offer
We aspire to equip you with the essential support and proficiency required to fulfill your business goals.
Flexible Pricing
Our pricing strategies are crafted with adaptability in mind, aiming to cater to the unique demands of each client.
Monthly Pricing Model
If you're in search for Express.js developers who can work with you on a long-term project
Anticipate manageable costs that can be seamlessly integrated into your budget
Relax assured with no administrative responsibilities on your plate
Benefit from the inclusivity of our development services
Enjoy the flexibility to alter team size and work scope
Hourly Pricing Model
With our team of Express.js developers, you can only pay for the time spent on actual development.
Flexible project scope and team size
You're only charged for the time spent on actual development
No upfront charges or obligations for developers
Ideal for short-term projects with unpredictable requirements
Contact us to discuss which pricing model would work best for your project.
Why Should You Hire Express.js Developers from Glorium?
Without Glorium
Chasing "expert Express.js developers" can lead to mismatch with their real competencies
High costs related to recruitment and training can be incurred
Your project manager might find their entire attention consumed by overseeing a multitude of freelancers and agencies
The involvement of various entities could jeopardize sensitive information
Due to inconsistent contract commitments, there could be a risk of failing to meet delivery expectations.
With Glorium
Access to a vast pool of top-tier Express.js developers across all industries
Quick and effective hiring and integration processes
Simplified project management made possible through transparent communication and reporting
Strict compliance with GDPR, HIPAA, and ISO27001 standards in the development process, thanks to seasoned and skilled Express.js developers
Diminished risk of mistakes and hold-ups, guaranteeing top-notch results and timely delivery
Get Started with Glorium Express.js Developers
How to hire Express.js developers from us? Just provide information about your company, project, and needs. We'll find the right developer for you.
BRIEF

We get your requirements

CHOOSE

We send you a shortlist

PLAN

We set the cooperation details

TEST

You interview the candidates

WORK

Your developer starts working
Hiring Process for Express.js Developers
You will go through these steps to pick the developers that suit your requirements best
LET`S KEEP IN TOUCH
Share Brief
Provide us with a detailed description of your project. We will suggest the best-suited developers from our team who are capable of successfully accomplishing your tasks
Scan Talents
We boast a roster of highly skilled Express.js developers. You will be matched with experts capable of producing high-quality work.
Run Tests
In this stage, we evaluate the candidates' skills and capabilities via practical tests and assignments to check developers' expertise
Plan Strategy
We outline collaboration details like work scope, schedules; we can assign a project manager if necessary
Hire Talent
Arrange the onboarding and get to work. You retain complete command over developers' tasks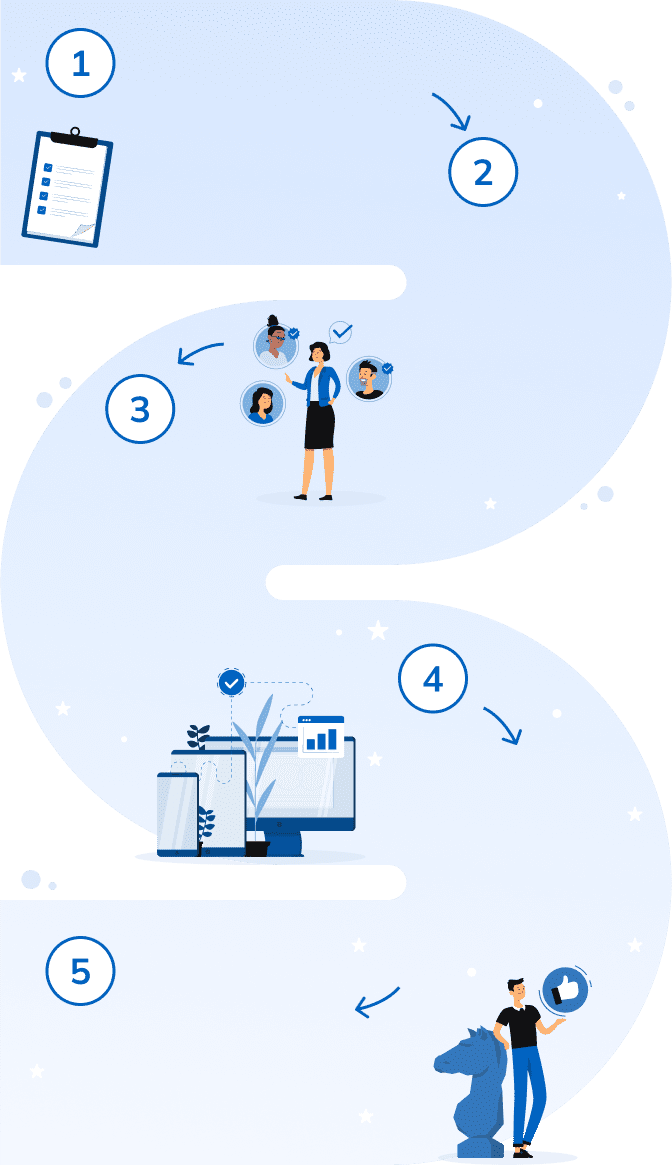 Need help finding your technology?
Our expert development team can bring your project to life with the latest technologies, ensuring a perfect execution every time.
Our Clients Say about Us
They're truly exceptional.

Joshua Haselkorn,
Co-Founder, Turtle Health
Excellent experience from both professional expertise and customer experience perspectives.

Ingrid Vasiliu Feltes,
CEO at Softhread
Their punctuality and delivery capabilities were exactly as advertised.

Yayoi Sakaki,
CEO, Project Ipsilon B.V.
Who We Are
Glorium Technologies is a top-shelf bespoke software development company boasting 100+ deployed products.
Since 2010, we have created adaptable and scalable solutions and helped innovators turn their ideas into products. Whether you need help with custom software development, product design, or product launch, we are ready to guide you through the entire process.
Why Choose Us
200+
skilled professionals
99%
client satisfaction rate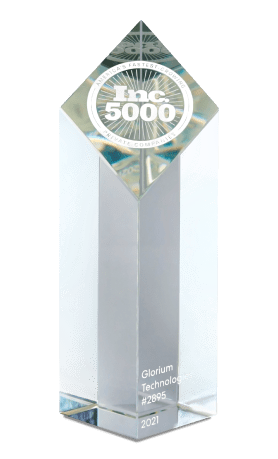 We were named to Inc.500 (2020, 2021,2022, 2023) & Regionals Northeast (2021, 2022) Inc. 5000 Fastest-Growing Private Companies in America.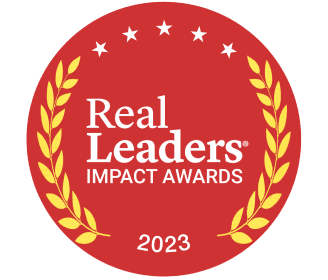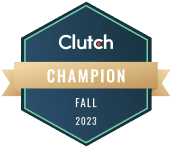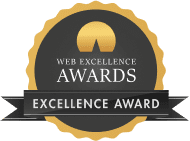 Featured on

Questions You May Have
Is Express easier than Java?
As mentioned, Express is less verbose than Java so code is easier to maintain. In regards to learning difficulty, Express may be on the same level as Java. Unless you already have experience with Java, Express will be just as difficult to learn, which isn't too difficult at all.
How popular is Express?
Statistics will show that Java is still largely more popular than Express. But Express was developers' second most-loved language in a 2018 survey, after Rust. It is also the fastest-growing language.
Is Express front-end or back-end?
Both. Whether you use Express for front-end or back-end development depends on the type of development you choose to do. Web development, for one, requires web technologies like JavaScript, CSS, and HTML for front-end development and Express can be utilized for back-end development. In Android Studio, you can use Express for full-stack development.
Are Express and Java the same?
They are not. Express and Java are simply interoperable. And Express's syntax is noticeably more concise than that of Java.
What is immutability?
Immutability is a runtime property of Express. This means that classes cannot be changed after their creation.