The popularity of healthcare apps has grown drastically over the past few years. The number of medical apps on Google Play and Apple App Store has doubled over recent years, reaching over 50,000 apps on each platform as of 2022.
Public hospitals use apps for their operational efficiency. Private clinics implement them to increase competitiveness in the market. So how can you keep up with trends and get great medical app ideas?
Healthcare Mobile Apps Trends for Startups
The world of technology is changing rapidly, with more exciting innovations appearing every day. It is especially true for highly-competitive mobile solutions, including the medical industry.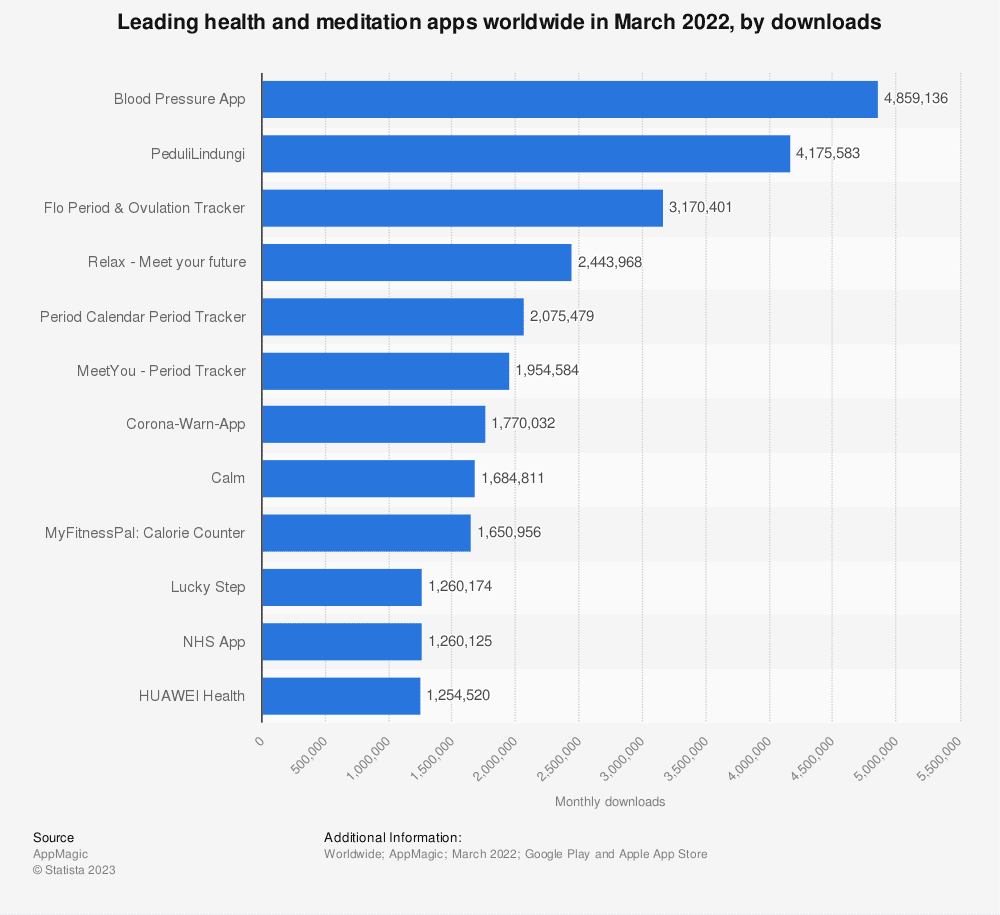 Therefore, it is essential to be aware of the trends and take note of the promising ones. According to experts, there will be five leading technologies in healthcare in 2023:
You can get insights and generate actionable ideas for building medical apps based on these technologies. As a result, they will better serve the needs of patients, medical doctors, and clinic administrators and be in demand.
Popular Medical App Ideas for Startups
Developing a healthcare app can be a complex and challenging process, yet with dedication and persistence, it can also be incredibly rewarding. Ultimately, your app has the potential to make a real difference in people's lives. Put enough effort into bringing your idea to fruition, and you can become the author of the new Flo or HeadSpace – both incredibly successful medical startup apps. Scroll on and see more ideas below.
For Doctors
Doctors and medical professionals constantly seek ways to stay up-to-date with the latest research, clinical guidelines, and patient information. Healthcare apps can provide valuable resources for doctors, including educational and knowledge database apps and translation apps to assist with communication between patients and providers.
Professional Education powered by AR and VR may revolutionize healthcare. Many novice and practicing doctors can improve their qualifications in distant hospitals and universities, virtually studying the human body. Doctors and nurses can test new methods before applying them to patients. Simulation training, like in this case by Glorium, reduces the probability of medical errors. Havaldar says it improves doctors' work with mechanical ventilation and hemodynamic monitoring.