Developing a Collaboration App for Property Managers
Control.IT is the largest German provider of software that has been developing IT solutions for real estate and portfolio management since 1995. Their leading product is bison.box, which Glorium successfully transformed from the desktop version to SaaS.
Find more information about the Client here.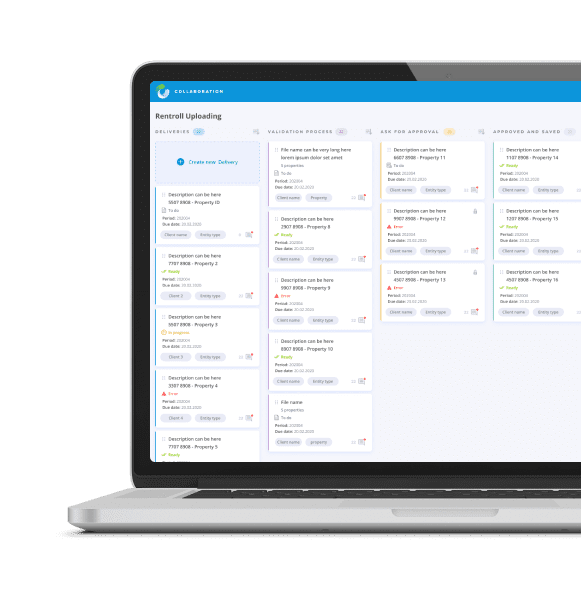 We designed the tool from scratch integrating it with the existing ecosystem.
Automatic task generation (contract reassigning,
improvements, rates revising)
Internal chat
Data integration with bison.box
Collab App started in 2019 and was built to solve specific tasks and support specific integrations with bison.box. It's sold as part of a bison.box package and has eased the workflow of property managers adding value to the main product.

Angular
.Net Core
MS SQL
Azure