Chatbots and virtual assistants are becoming extremely common in the healthcare industry as a result of multiple factors, such as the increased rate of remote care, more awareness among patients, the pressing need for personalization, a growing interest in 5G technology and artificial intelligence. Why is a chatbot in healthcare a quick and easy way to provide your customers with all the necessary information? What are the benefits and key challenges of medical chatbots? Let's take a look at all of these questions.
What is a Medical Chatbot?
Chatbots are AI-enabled software tools that can interact with humans and facilitate conversations via a chat interface. Chatbots may be found on websites, in applications, and in messaging. Advanced AI assistants can accommodate a variety of conversational styles, handle a large volume of data, and conduct machine learning.
Essentially, medical chatbots should have a set of distinctive capabilities to ensure the required service level and accuracy, which is critical to the industry. These features may include voice assistance, a knowledge center, appointment scheduling, a 24/7 presence, and much more.
How Can Medical Chatbots Transform the Patient Experience?
Over time, an increasing number of patients have indicated an interest in keeping track of their health. As a result, artificial intelligence has risen to the occasion to meet this expanding need. Virtual assistants with artificial intelligence can considerably enhance the entire patient experience and treatment quality.
Read more about reasons to implement machine learning in healthcare.
Chatbots and virtual assistants may do things like complete chores, offer health updates and insights, handle patient requests, check medication regimens, and plan appointments. They may even suggest further moves down the line.
Chatbots should ideally be created and utilized to collect and evaluate crucial data, make suggestions, and generate personalized insights.
Medical app investors and producers should prioritize developing effective, responsive, tailored assistants that can be trusted not to leak sensitive patient data.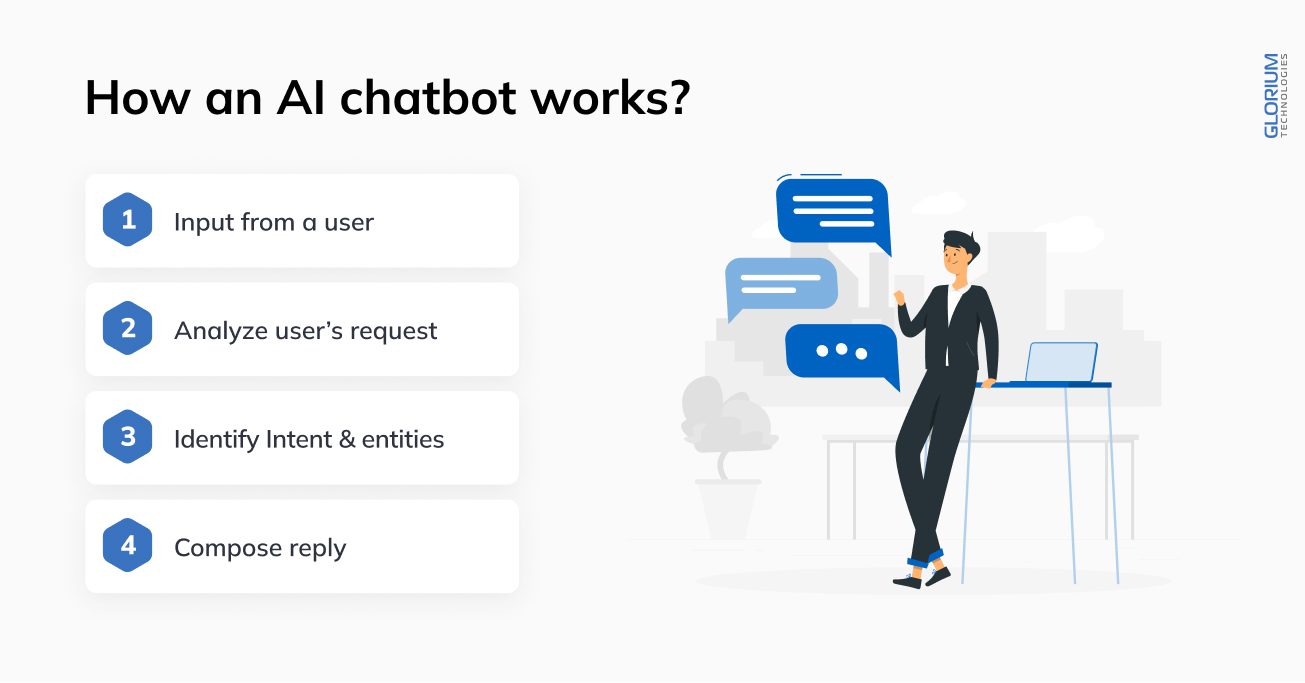 Top Benefits of Chatbots in Healthcare
The AI-powered assistants have revolutionized patient care by providing plenty of benefits.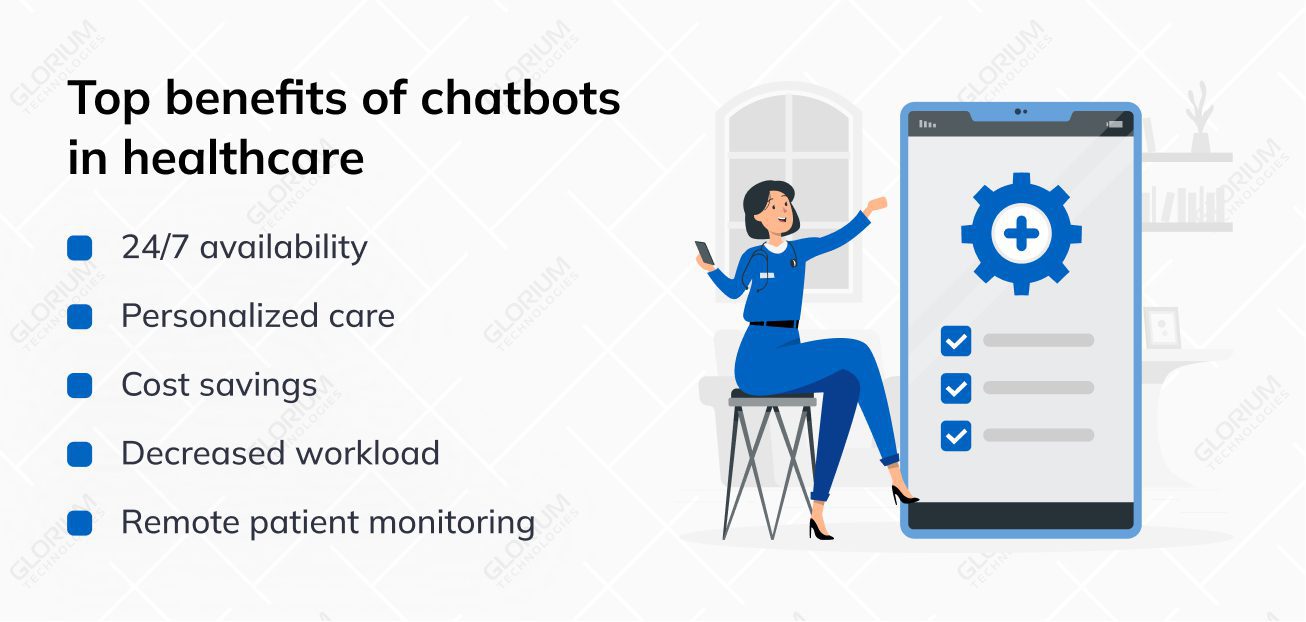 24/7 Availability
Virtual assistants' key advantage is that they are available at any time. There are no sick days, bad days, or vacations; it works whenever you want it to. Chatbots' key goal is to provide immediate assistance when clinicians aren't available, so adding targeted information that can be delivered upon request will make an assistant more helpful.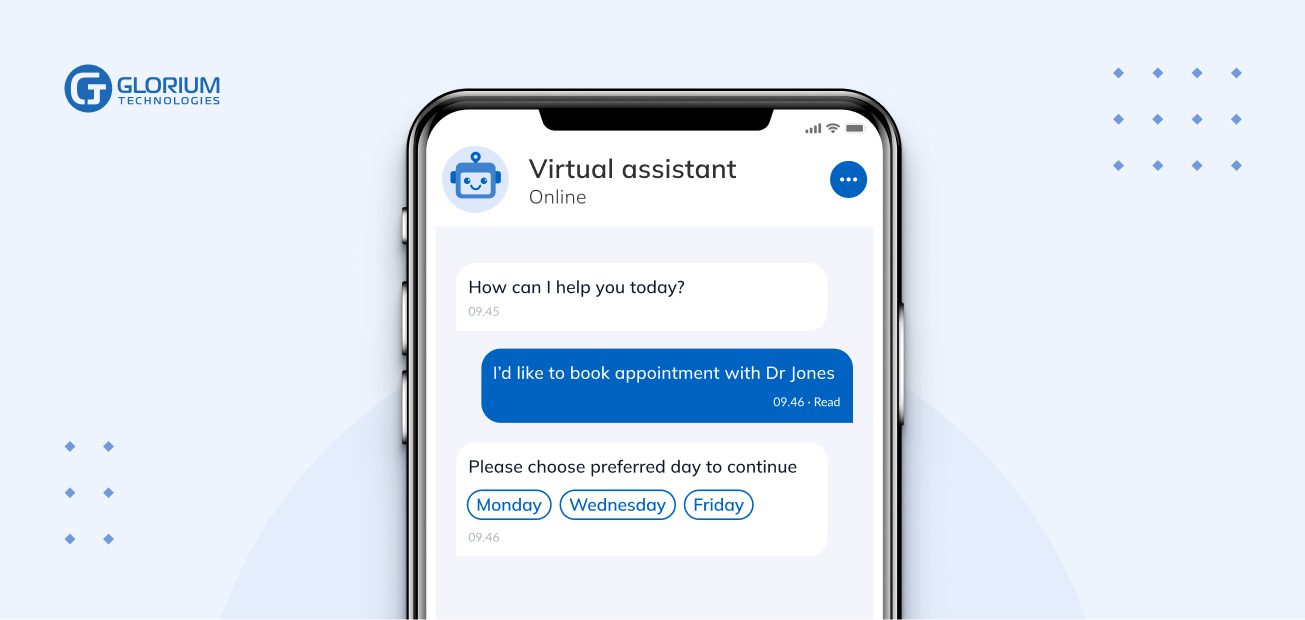 Personalized Care
Chatbots can collect and process data in order to deliver a personalized experience for customers. Smart assistants may give you advice, recommend related products or services, and remind you of key dates.

Cost Savings
A chatbot that provides simple medical advice and informs patients about their health plan can save costs in several ways:
reducing the need for costly human labor;
expanding access to direct medical advice.
Medical chatbots can lower costs by reducing unnecessary procedures, visits and hospitalizations, as well as reducing the workload on medical workers. According to a study by Juniper Research, AI-powered chatbots will save $3.6 billion in healthcare costs by 2022.
Do you want to know more about
cost-efficient healthcare software development?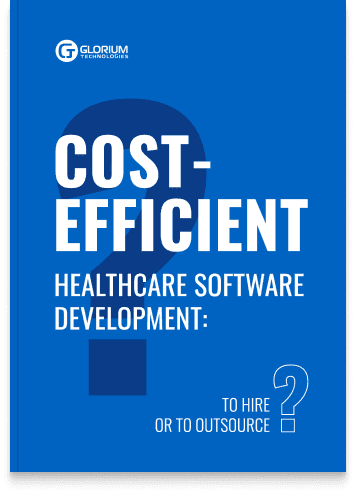 Decreased Workload
The development of AI technologies in healthcare is of particular importance for the whole world. The key benefits of chatbots in healthcare are that they can free up professionals' time for more important tasks.
The therapist often spends about a third of the total appointment time collecting anamnesis. Thanks to the chatbot, this time is almost halved. For doctors, this adds up to much time saved over the course of an average day.
Remote Patient Monitoring
Oftentimes, seeking medical attention can be intimidating, even with minor or routine procedures. With the help of chatbots, you can select a doctor for a consultation via chat or video communication, save health data and share it with the selected specialist.
Read more about the benefits of chatbots.
Healthcare chatbots allow patients to monitor their treatment by actively interacting with the bot at any time, including monitoring indicators and maintaining an electronic medical record. According to the forecasts, the remote patient monitoring (RPM) market will count 70.6 million by 2025.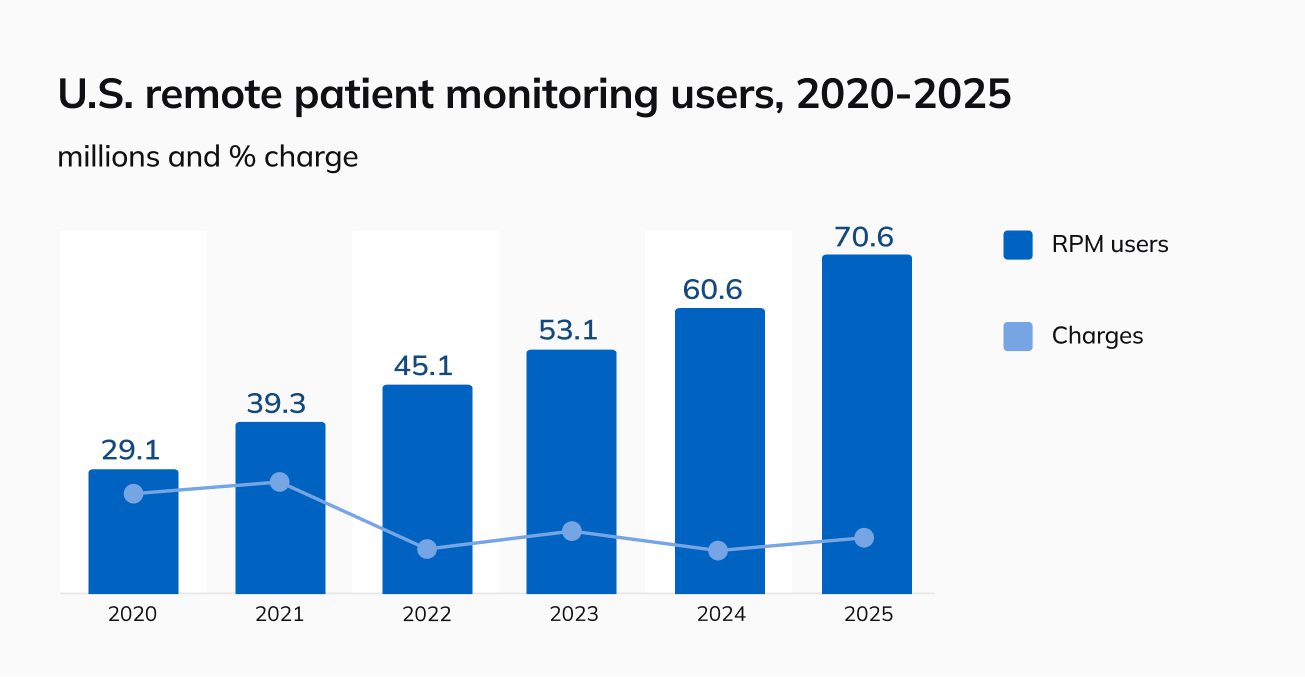 Challenges of Medical Chatbots in Healthcare
Developing medical chatbots comes with its own set of challenges that need to be addressed.
Capabilities and Forecast Accuracy
The problem with chatbots in healthcare is that doing simple activities and answering basic queries no longer delivers a satisfying user experience. Ideally, healthcare chatbot development should focus on collecting and interpreting critical data, as well as providing tailored suggestions and insights.
Healthcare product providers should also bear in mind that customers in this field are frequently irritated and anxious, thus a badly worded answer might lead to a more distressing experience than in other industries.
Another point to consider is prediction accuracy: medical services are not an ideal testing ground when it comes to dispensing incorrect medications or making other mistakes.
Data Safety
If advanced chatbots sound excellent from the customer service perspective, there is one big thing that stands in the way of further personalization: data safety. Medical records data are extremely sensitive, and any information used in the healthcare industry is strictly regulated.
Read more how to support digital healthcare compliance with data security measures.
Developing useful, responsive, customized assistants that would also not overstep patient privacy will be a priority for healthcare providers.
Key Use Cases for Medical Chatbots in Healthcare
Implementing chatbot technology in healthcare simplifies transfer of medical information and interaction between doctors of various fields and medical institutions, significantly reducing the time for processing medical and accounting documents.
AI chatbot for healthcare was introduced into clinical practice in order to free up the doctor's time to work with the patient as much as possible. Below are the key healthcare chatbot use cases that are already successfully used in modern medicine and diagnostics.
Read more about top 5 use cases for AI in healthcare.
Appointment Scheduling
The doctor appointment chatbot simplifies the patient's process; without the need to call, wait for an answer, and communicate with a clinician, a person saves significant time and stress. This doesn't mean that the usual forms of registration such as the Internet, mobile apps, or call centers are no longer available.
All these forms of registration, as a rule, continue to work, but now the doctors' schedule updates are also synchronized with the chatbot. It can also send appointment reminders at a convenient time for the patient.
Collecting Patient Data
When using a chatbot, the user indicates complaints and then provides answers to the questions sequentially asked by the chatbot, specifying symptoms and information on their condition. Advanced medical bots are programmed so that each subsequent question depends on the answer to the previous one.
The chatbot may also ask the patient to attach test results or other information useful to the doctor, for example, medical history: allergies, chronic diseases, traumas, and surgeries. All the collected information in a structured form enters the doctor's interface, where he can familiarize himself with it immediately before the consultation.
Extensive and Fast Coverage
Chatbots for hospitals reduce the load on the reception and call center operators, thanks to the ability to serve an unlimited number of people simultaneously.
Thus, the multitasking of bots allows people to understand if they need an appointment with a certain doctor, and then choose a convenient date and time without haste. It can also weed out people who are not interested in a personal visit, and even give initial recommendations for starting treatment.
Helping with Treatment
Chatbot doctors can call patients and invite them for vaccinations and regular examinations, or remind them of a planned visit to the doctor. Chatbots can be trained to answer the most frequently asked questions about an illness, remind you to take medicine, warn about side effects or contraindications, or search for the nearest pharmacy.
Voice Assistance
Voice assistants accept incoming calls, maintain a dialogue with a person, collect and analyze data, and then transmit it to doctors. By integrating a voice bot with an AI algorithm that can recognize COVID-19 by the patient's cough, voice, and breathing, it is possible to automate the diagnosis and reduce the need for PCR tests. The virtual assistant is also used to recognize a heart attack by voice. In a recent study, a chatbot medical diagnosis, showed an even higher chance of a problem heart attack being diagnosed by phone — 95% of cases versus a doctor's 73%.
Collecting Feedback and Claims
Using a healthcare chatbot makes it easy to collect patient reviews with a couple of questions. Such an unobtrusive feedback channel allows patients to evaluate the quality of the clinic's service, assess medical services, or leave a detailed review of services. This helps to improve service levels without wasting customers' time talking to the operator.
Healthcare Chatbot Development Services with Glorium
As a healthcare IT company, with over 10 years of experience, we provide a full cycle of AI solutions for a wide variety of healthcare needs.
Our medical chatbots can answer rapid questions from current and potential patients in a FAQ flow to boost patient engagement. The ability to ask questions and receive prompt, interactive responses can improve patient happiness and loyalty. Our chatbots have the ability to examine responses and give them an immediate response to their question.
How Does it Work?
The process generally involves the following steps when working with an IT outsourcing company.
Simplifying data collection, increasing productivity, and attracting new customers with new technologies has never been easier with Glorium.
Learn more about our healthcare software development solutions today, or schedule a free call with our team for a consultation on the best solution for your needs.
Questions You May Have