In recent years, digitization has completely changed how people access health services. With the advent of new technologies and innovations in healthcare services, including healthcare web development, most patients begin their journey by searching and comparing online service providers. They expect to find a user-friendly and unique healthcare app, website, or platform to help with their healthcare requests.
The drive to keep up with the digital presence in healthcare has become a pressing need in the market.
So what are the features of healthcare web development? What does it cost, and what details do you need to know?
Benefits of Healthcare Web Development
67% of patients prefer online form submission for the appointment.
So whether you are a startup or a healthcare specialist, a medical web app, website, or online scheduling platform is the first impression you make for your clinic. It is essential to present it in a way that will help you improve conversion and interaction with consumers.
What other benefits can you get with healthcare web development?
Reduce Costs
The first step is to invest in an electronic health records (EHR) system. This system will streamline storing and accessing patient records, eliminating the need to pay staff to manage and update patient records manually.
Another cost-saving measure is to invest in patient scheduling and billing software. It will automate scheduling appointments and managing billing, which will help reduce overhead costs related to staffing and manual data entry.
Finally, consider investing in telehealth technology. Telehealth systems allow patients to receive medical care from their homes, eliminating costly office visits.
Stand Out Among Your Competitors
The key to creating an excellent hospital web application is to focus on the user experience. A good application should be easy to use and navigate and meet the patient's needs. It should have a straightforward, concise design that is visually appealing and informative.
The content should be well-organized and easy to find while displaying the unique qualities of the hospital, such as its services, staff, and other special features that make you different from your rivals. Add here a secure, reliable platform that ensures the safety and privacy of patient information, and create a website to shadow all the competition.
Optimize Advertising and Promotion
You can use the website to share information about your services, promote special offers, and engage with customers. You can also use social media to reach new patients and build relationships with existing ones.
Finally, you can use paid ads to target the right audience and increase visibility.
These strategies can help you reach more people and improve your overall success. And integrating the site with CRM lets you send emails to clients directly from the system.
Our company specializes in product development, particularly in the healthcare industry. Our skilled professionals have completed many successful healthcare developments. This enables us to develop more quickly and efficiently while taking into account all current best practices for security and interface usability. Meanwhile, our developers' work is less expensive than that of similar developers in Western countries.

A better understanding of development methodologies and marketing strategies for startups and businesses in healthcare allows us to choose the most optimal project implementation scheme, allowing clients to complete the project more efficiently.

Oleh Puhach

Delivery Manager in Growth, Glorium Technologies
Who and When Needs to Outsource Web Development
Below are the signals you need to outsource web development.
You need a website, but you cannot develop it on your own.
Your business expands and needs help responding to growing customer requests.
You plan a growth phase with a future site as its integral part.
The business already has a website, but it is outdated and needs a facelift.
There is a need to maintain the existing site.
In all these situations, it is worth considering the development and launch of new web tools that will support and promote your healthcare business.
Web Development Features to Consider
Healthcare web applications in the form of a platform or a website can differ according to the types and main and additional features you need.
As the healthcare industry continues to evolve and digital technologies become ubiquitous, healthcare organizations must provide their patients with web applications that offer a comprehensive suite of features to improve the quality and accessibility of healthcare services. Below is a list of features advised for implementation within medical web applications.
Simple Search
Patients browse the web for information, so provide a simple search window to help them find all the answers they need. Usually, visitors look for certificates and affiliation information to determine whether your web outlet is authentic before continuing the consultation.
Online Booking Services
Once visitors are impressed with the wealth of information provided on the healthcare web application, it is crucial to provide a seamless and convenient user experience that allows them to easily schedule an appointment with the doctor through a user-friendly entry form. This simple step will not only increase patient satisfaction but also lead to a greater number of appointments being booked. A win-win for the patient and the healthcare organization!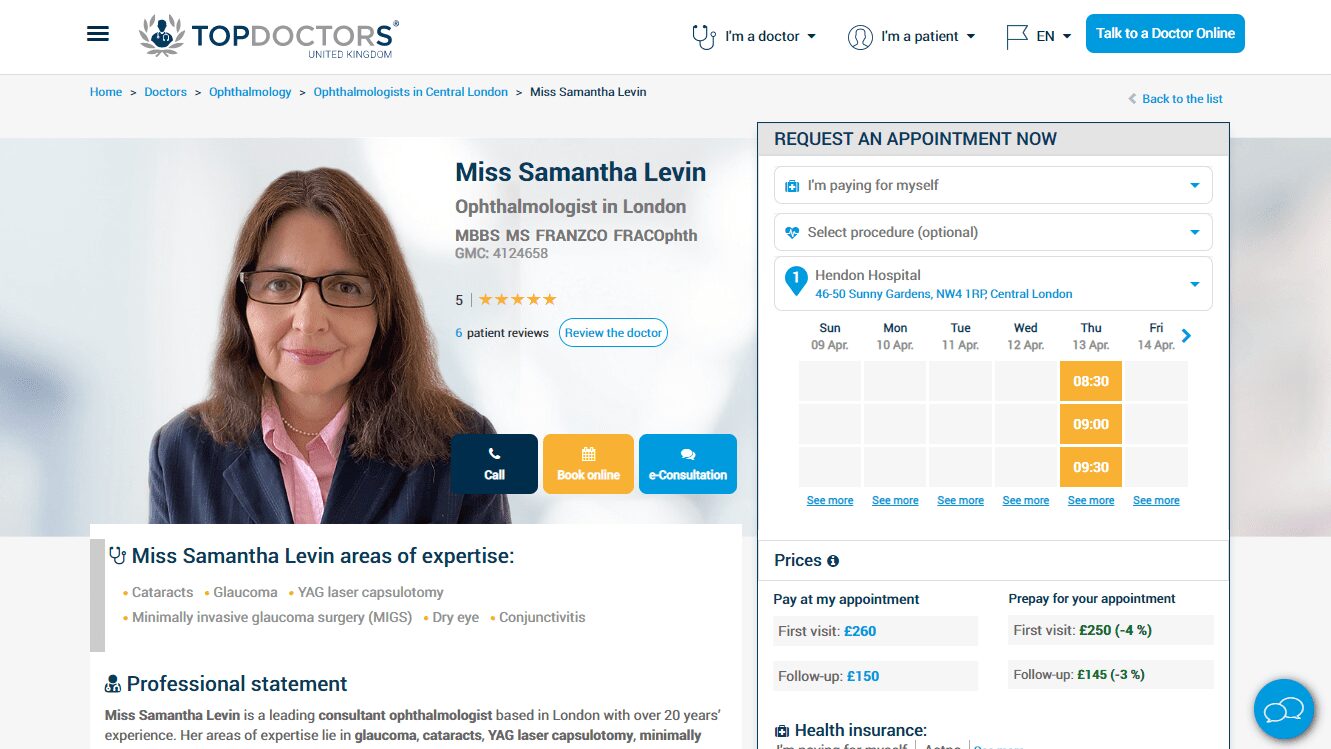 Online Video Consultation
Video consultation has become a feature that directly connects patients to doctors. Through this function, patients can receive quality medical care without leaving home from various health professionals.
Video consultations and telemedicine become the must-have feature for hospital web applications today. You can provide it as a separate service or integrate it with your hospital's web platform. Ensure you are looking for a web development company that will customize it to suit your business needs. Experts can help you properly implement this feature and provide a hassle-free user interface.