Modern humanity is on the way to the global digitization of all areas of activity. Healthcare is no exception: according to Statista, 79% of healthcare professionals surveyed believe that digital technology ensures accurate patient examination results.
78% believe that the positive contribution of digital technologies to medicine is much more important than the emerging problem with data privacy. Today we won't talk about medicine in general but about such a narrow branch of it as orthodontics.
Orthodontic management solutions allow dental practices to significantly increase their efficiency and take their interaction with patients to a new level.
According to statistics, 78% of respondents value online access to their medical history and the ability to communicate with their doctors online. 81% prefer to make appointments through a convenient web service. And the decisive factor for everyone when choosing a medical institution is the possibility to contact the attending physician quickly.
Medical app development will help meet the expectations of patients and optimize the treatment process.
The Need for Orthodontic Practice Management Software: Simplifying 3 Essential Aspects of Your Work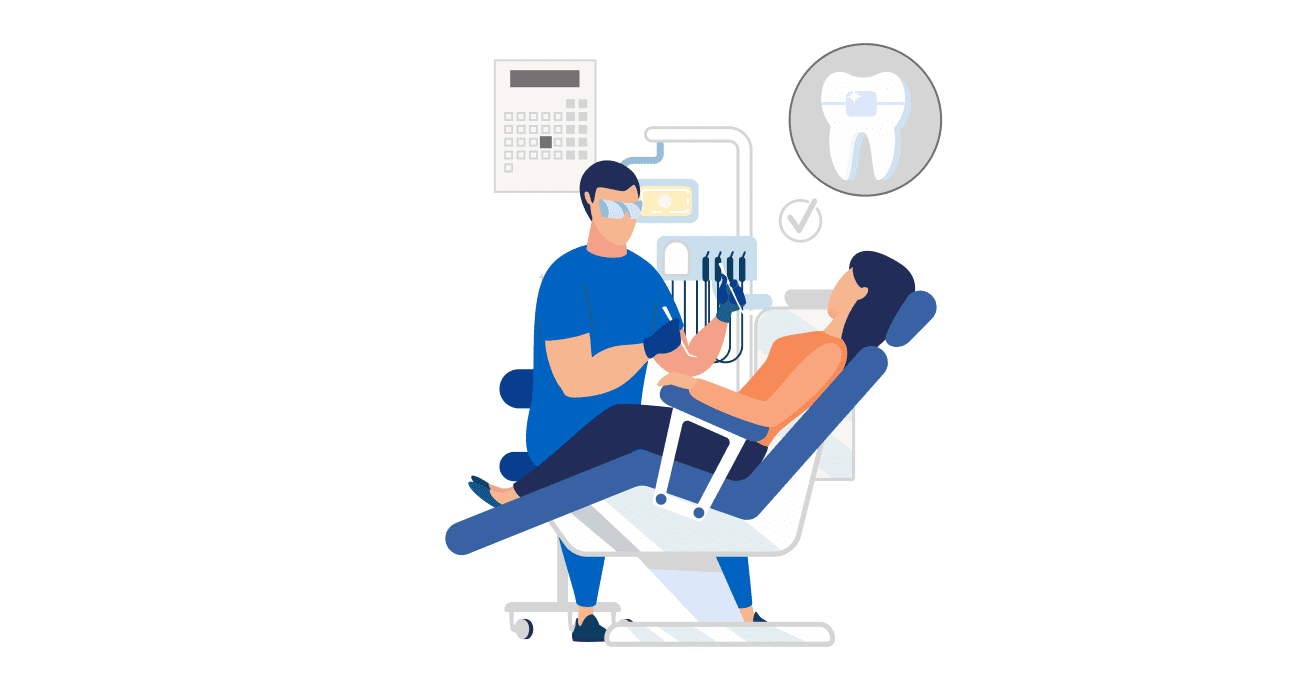 Applying digital technology to your orthodontic practice will make the core processes of your business easier and more cost-effective.
Organizing medical service provision. Specialized software allows you to plan patient visits and schedule medical events. In such an application, you can monitor treatment progress and make changes in time. Using Orthodontic management solutions, you get permanent access to the photographs and radiographic images of your patient.
Managing medical and financial records. Eliminating paperwork and getting rid of confusing payment details is a significant advantage of digital solutions for orthodontics. High-quality software allows you to control the receipt of payments and the balance of the account of each patient. You can systematize all medical data, from the medical history to the schedule of visits and treatment plan.
Interaction with patients. With advanced technologies, the attending physician can make appointments for patients and notify them online. In turn, they gain access to complete information about the prescribed treatment plan and expected results and receive notifications about visit dates and invoices. It is especially relevant considering that 57% of patients periodically forget about the need to pay the bill for the medical services provided.
Advantages of Implementing Orthodontic Software
There are many advantages of applying specialized software in services for the correction and elimination of anomalies of the dental system:
Working with applications for orthodontic practice management, you get a reliable assistant: the software interface is user-friendly and accurate, which eliminates the human factor.
You can work not only from a PC or laptop: the software supports remote access to all stored information, which allows you to conduct online consultations with patients in emergencies, wherever the specialist is located.
You save time for your employees by organizing medical data, which allows them to pay more attention to the treatment process without being distracted by filling out documentation and searching for the necessary information.
Orthodontic Practice Management Software empowers your practitioners to develop and follow a treatment plan accurately, matching expectations with results. Automating this process helps to avoid errors and inaccuracies.
Working in a common system helps you quickly consult with colleagues and related specialists. It speeds up decision-making regarding the course of treatment and the methods used.
In one of the UK clinics, the interpretation of patient images was outsourced due to an acute shortage of radiologists. Using specialized software, they sent radiographs to freelance specialists worldwide. They analyzed data and sent results to the attending physician. A similar approach can be applied in orthodontic practice to receive advice from colleagues in complex medical cases.
Still scanning handwritten patient records, waiting weeks for an opportunity to convene a council, and filling out mountains of progress reports? It's time to think about the time and cost savings you will get due to orthodontic management software development.
You can also read an interesting article about bespoke software development.
Opportunities of Specialized Software for Orthodontic Practice from GloriumTech
An application for managing an orthodontic practice is not only a high-quality treatment planner or a place to store related documentation. It opens up many more options for users.
Image manager. The orthodontist has access to all photographs, CT scan results, and radiographic images of patients. Any image can be connected with the treatment plan for clarity and justification of the feasibility of the chosen method.
Tool for adding and managing data. Specialized software allows you to automate medical history, saving time and making treatment more accurate. The doctor also can interact with patients, providing them with the necessary data on prescriptions and issued referrals.
Treatment planner. This tool is not limited to planning the necessary treatment measures. Here you can view images and superimpose them on each other to compare the state of the patient's dentoalveolar system before and after treatment. There is also the function of comparing several treatment methods and predicting their effectiveness.
Visualization tool. It is quite natural that patients in orthodontic rooms are interested in the final result of therapy. Without implementing orthodontic software, it is extremely difficult to make any forecasts due to the duration and unpredictability of treatment. The application also has a function to visualize the expected result. It greatly facilitates mutual understanding between the doctor and the patient.
Cloud or Local Orthodontic Practice Management: What to Choose?
The software used by practicing orthodontists can be implemented locally or in the cloud. Each configuration has advantages and disadvantages, which we will discuss next.
Local platform
Local storage means that the server is located on the company's premises. It is maintained by internal or external IT specialists, and information is exchanged via a local network.
Configuration benefits:
You get software fully customized to your needs and ready to use.
You fully control the local platform, and it does not depend on the Internet connection.
At the same time, choosing a local software configuration will cost significantly more due to the need to purchase and maintain specialized equipment. It does not support remote work, which is vital in a pandemic.
Cloud platform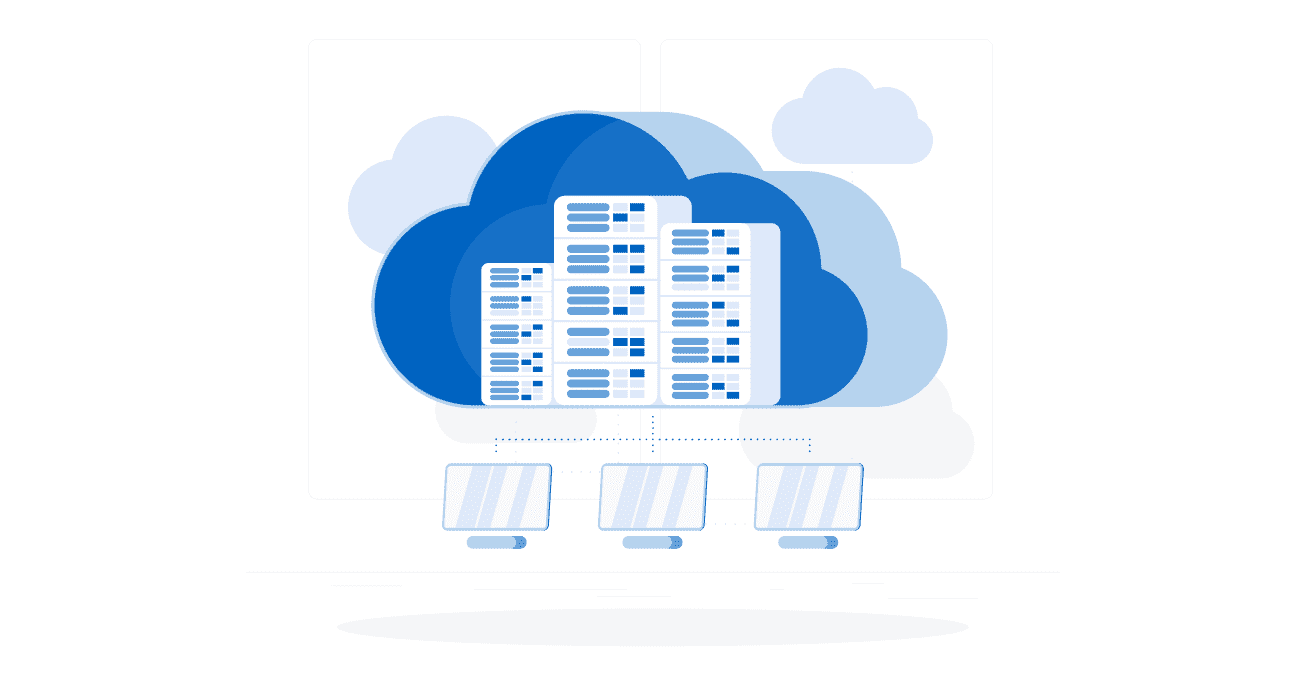 It is common for a cloud configuration to store data using an external service provider. You access information using your PC, laptop, or any mobile device with an Internet connection. Perhaps, possible interruptions in the network are the only drawback of this work format.
Configuration Benefits:
Automatic data backup. According to research by Clutch, 58% of small businesses are not ready for data loss. 60% will not be able to restore them and will have to stop their activities. In the case of using a cloud configuration, information is automatically backed up, completely solving the data loss problem.
Possibility of remote access. It is vital in the global pandemic. Orthodontists can conduct online consultations from home, reducing the need to visit the clinic to a minimum.
Budget savings. The use of Orthodontic Practice Management Software in the cloud does not require constant hardware upgrades and expenses for purchasing and maintaining physical servers.
Security of personal data storage. Although many users still consider local servers much safer, the situation has changed radically in recent times. Cloud storage providers offer their customers multi-layered protection. According to Gartner, it is 60% more secure than working in local mode.
Simple scaling. If you need to expand the business and the functionality of your app, cloud platforms do not require refining the software and purchasing additional equipment. You can expand the app's capabilities with the click of a button, using the built-in functions.
Wide integration possibilities. Cloud services can be easily integrated with other software. For example, a reminder system or a messenger. It allows for stable communication between orthodontists and their clients.
According to statistics, in 2020, more than 50% of organizations preferred cloud technologies. The global pandemic has played an important role in this, so the possibility of remote work has become a priority for many specialists.
Have you decided in favor of automating the work of your orthodontic office? Don't hesitate to contact GloriumTech for orthodontic management software development. We have experience in healthcare software development for managing clinical and medical practices. Our specialists will create an application that will help you beat the competition! To discuss the terms of cooperation and the details of your project, please contact our manager.
FAQ