Did you know that today's digital solutions can be used not only for socialization or entertainment, but also for telemedicine?

The practice of private psychologists, who provide their services in comfortable offices, is gaining momentum worldwide. But not every patient has the time, money, and desire to be physically present at their appointments. In such cases, mental health app development and innovative digital solutions from the field of telemedicine come to the rescue.
Although now the concepts of digital solutions for the mHealth sphere are a bit blurred, we are still focusing on the main categories of the industry: apps to support a person's mental state.
Also, today we will try to tell you in as much detail as possible about how to make a mental health app and attract and retain an audience.
What Are Mental Health Apps?
If you compare digital mental health solutions and traditional telemedicine products, you will find many differences between the two.
These figures confirm the demand for virtual solutions to help users. Would you like to present your version of the mHealth app to the public?
What kinds of digital solutions are available in the mHealth segment?
If you don't think of yoga or fitness apps as mHealth solutions, the industry is actually not as mature as it seems at first glance.
We can highlight 5 key types of digital mental health products:
Chatbots: automated chats with an algorithm simulating live communication or with direct participation in the conversation of the operator.
Teletherapy: communication with a specialist, such as a psychiatrist or a psychologist, through text, video, or audio messages.
Self-improvement: a set of tips, recommendations, and assignments for self-improvement at home.
Calendar of conditions: a system of tracking mood swings, inner feelings, well-being, etc.
Self-learning: a set of guides, practices, and techniques for analyzing one's inner state and working to improve it.
Meditation apps
Measurement of mental health in corporations – app for HRs
There is a lot of debate and speculation about what kinds of mental health app development solutions fall into the mHealth category. We researched the market and found confirmation that not all types of apps fall into this segment. In addition, not all of them are useful to the user.
Top 5 best mental health apps on the market
There is a huge problem in the world of telemedicine: the lack of a centralized base with apps and services.
Since not all digital solutions are available on mobile platforms and in-store catalogs, we decided to turn to ORCHA for information about the best products for the mHealth segment.
Here are the top 5 current representatives of the mHealth category by ORCHA:
Headspace is an app for mastering meditation practices and techniques. Rated 4.97/5, it shows that meditations really improve your mood and productivity.
Muse is not just an app, but also a wearable device to track brain activity. It can improve a person's well-being through analysis and meditation.
Smiling Mind is a cross-platform solution with complete personalization of the service. First, you need to fill out a questionnaire, and the algorithm will show the ideal meditations just for you.
NOCD – special software for users with obsessive-compulsive disorder. Helps control exacerbations and treatment recommendations.
Productive-Habit Tracker – a kind of task organizer whose purpose is to develop habits and routines in users.
The mHealth field is very unconventional in terms of digital solutions. Based on our observations, there are still gaps that need to be filled by creating a mental health app.
How to Create Your Own Product and Market It?
This rise is due to a surge of interest in psychological and psychiatric practices remotely. During total isolation and restrictions, people sought ways to self-develop and stabilize their inner state through meditation, yoga classes, and home study.
The mHealth industry partially covered users' needs with existing digital solutions. But as it turned out, that wasn't enough, and enterprising personnel quickly figured out business plans, throwing resources at mental health app development.

Not sure where to start in development? We've put together a detailed breakdown of all the steps and key points of the app for you! Learn and implement best practices from the mHealth world!
Defining the audience
In mHealth apps, user categories are divided into several standard groups:
7-16 y.o.
17-25 y.o.
26-40 y.o.
41-60 y.o.
60-80 y.o.
Each category needs its own set of techniques, stimuli, and practice guidelines that will take into account age and physiological needs.
Of course, you can develop a digital solution to cover all categories, or you can choose just a couple and scale as needed.
Analyzing competitors' apps
Have you developed your own cool psychological methodology? Have you invented an innovative method of self-analysis and work on yourself? If so, feel free to present your achievements to the world and bathe in the golden glory. But if not?
Look at the competitive offers on the market. Pay attention to consumer feedback. In the overwhelming majority of cases, the apps are popular either because of certain features or because of the top-notch UI/UX.
Study the best competitor services and develop your mHealth app concept!
Choose the main tricks for your product
You must ensure that your app covers 100% of the user's needs. What does that mean?
If you create a mHealth product with content, make sure all the features are available in one system. That means including a social component, chats, a video player, and a built-in webview engine.
If the user can perform all tasks in one app – they will appreciate the UX of the digital solution. This will bring the product popularity and you, as the owner of the idea – revenue from marketing, services, and content.
Creating a quick prototype and design
The main goal of mHealth app development is to provide the consumer with a top-notch UX and modern design.
Looking back at the specifics of the industry, we recommend that you stick to such concepts as:
Neutral interface color scheme.
Simple control styles.
Unobtrusive sound design.
This approach to digital design will enhance its performance and provide consumers with the best software experience on the market.
Deciding on technology
When choosing a tech stack for mental health app development, focus on factors such as:
Target platform.
Available budget.
Required functionality.
Support for external modules.
Plans for scalability.
It is easy to get confused in today's abundance of all sorts of technologies. That is why we offer you our variants of the best frameworks to release mHealth MVPs.
Choosing the right developer
It would seem that what could be easier than hiring mental health app developers. But due to the specifics of the industry, not every specialist can accomplish the mission entrusted to them.
This is due to a number of challenges of this segment, such as certifications, standards, and protocols. Privacy is essential, as mHealth apps directly interact with personal data.
Outsourcing or in-house?
Today's digital solution development industry is so flexible that it allows you to hire experts for any desired cooperation model. Let's focus on two key types of project work: outsourcing and onboarding.
Outsourcing offers entrepreneurs the greatest possible development flexibility, adequate deadlines, and a competitive price. This model is great for a one-time project as well as an ongoing collaboration.
Onboarding is also a good working relationship model if the company or startup has enough money to recruit and maintain staff.
Where to hire developers?
In the context of creating a mental health app, a savvy developer can be found in two ways:
Analyze companies on recruiting platforms.
Search specifically for one or more team experts in the mHealth industry.
Both options are not without disadvantages; for example, when meeting potential performers, you need to ensure they are professional. Cases are not always informative, and reviews can be ordered from copywriters. So, where to look for the truth?
Contact developer clients directly. Knowledgeable companies can provide you with the trues of expertise without violating the NDA.
Testing
When you order a mental health app development service, ensure the product is tested correctly.
Unlike other types of digital products, mHealth apps directly depend on UX quality. To improve it, many developers employ the practice of recruiting into the product's TA team.
This approach gives a better understanding of the state of the product and helps to predict the project's development as a whole and calculate its popularity and profitability.
Key Points of Mental Health App Development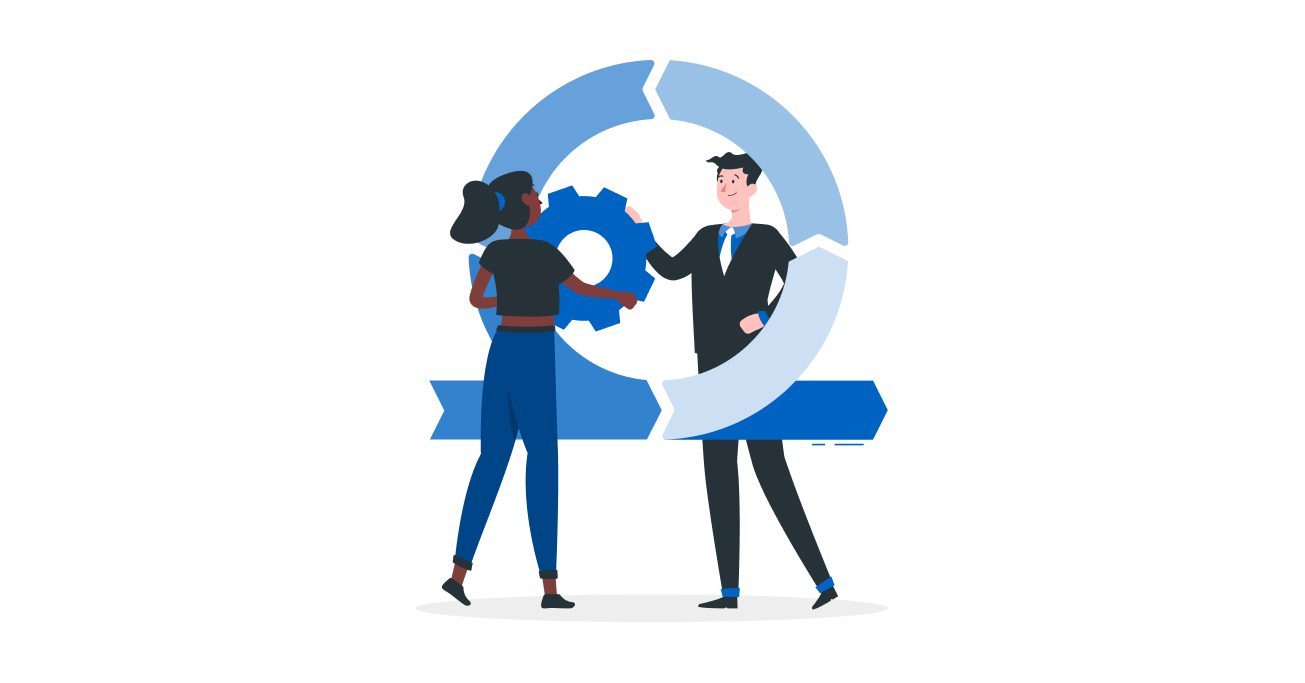 In general, creating mHealth solutions is very similar to developing digital products for telemedicine.
What these two fields have in common are:
High-security requirements.
Secure data processing.
Advanced communication.
Application interoperability.
These key features create virtually all of the challenges customers and mHealth app developers face. Let's take a closer look at them.
Privacy
Regardless of the amount of information a user contributes to an app, all data must be securely protected. To do this, developers can use:
Two-factor authentication.
End-to-end encryption.
128/256-bit encryption of database keys.
Blockchain technology.
Castle-and-Moat or Zero Trust security models.
Only such radical ways will keep consumer data from leaks and theft and the customer from litigation. Don't neglect security and level the risks.
Certification
All apps directly or indirectly related to telemedicine should have standards of protection, information exchange, and appropriate certifications. This does not apply to various organizers, meditation instructions, and the like.
Typical standards, protocols, and certifications in digital medicine:
Smart on FHIR – protocol for interoperability.
HL7 – information exchange standard for health apps.
PHI – protected health information.
HIPAA – privacy standard.
ADA – Americans with Disabilities Act.
GDPR – the European equivalent of HIPAA.
DPA – the Data Protection Act in the United Kingdom.
PIPEDA – GDPR's counterpart for privacy protection
There are other laws, certificates, and information exchange protocols, but the ones listed here are the basis for developing a modern mHealth application.
Provider base
If you plan to provide consumers with a large variety of services (both medical and social), you should determine in advance the potential providers for the service.
For example, when working with psychologists, psychiatrists, analysts, coaches, teachers, etc., provide users with access to a choice of specialists for a session.
The database should include all categories of experts from those mHealth industries announced in your application.
Development costs
Be prepared for investment and a large development budget. The cost of the app depends on several factors, namely:
The cost of hiring mental health app developers.
The number and complexity of features.
The region of development.
The scale of the app.
The technologies used.
According to the analysis of price lists and cases of different companies, the average cost of creating a mental health app is $60,000. And this is MVP, which includes only basic functionality.
What Should Be Part of the MVP Mental Healthcare App?
Well, if you are not scared of the development cost and difficulties in mHealth solutions certification and are ready to invest in this industry, then here is our vision of the basic MVP.
All the things we've listed as must-have features – in one form or another – are found in all telemedicine or mental health support apps.
Registration/Authorization
User and specialist profiles are the backbone of mHealth industry apps. They determine the trust between the participants in the communication and productivity of the work in general.
User registration is the cornerstone of such apps. On the one hand, it is important to provide reliable data and, on the other hand, to ensure anonymity.
In fact, this is why it is necessary to allow users to register unnamed accounts and authorize in the app through existing ones, such as Google, Apple, Meta, etc.
In either case, it is important to provide variability of authorization and the ability to hide personal data, even from a specialist.
Separate control panels for specialists/users
As with medical applications that use EHRs, EMRs, and other personal data processing systems, it is important to delineate access levels.
What does this mean? The user should be able to view their progress, appointments, tasks, and information about the examiner. The examiner, in turn, should have access to conditional patient data, history, and contacts.
That is, communication and tracking should be two-way, without the ability to disseminate information about third parties to third parties.
As for the management system, the functions should focus on establishing contact, operating their own data, and processing incoming information.
System to increase user interest
The progress system looks interesting in mHealth apps, which includes rewards, statuses, or graphics as rewards for visits, completing tasks, or improving a patient's condition.
These can range from sets of emojis to frames on avatars, avatars themselves, design themes, or bonus points in the profile. Including a competitive element in the app is unnecessary, but if it helps stimulate users, why not?
It is also essential to add a notification system to the product, focusing users' attention on certain events. These can be meetings with experts, group training, or updates on techniques, such as new meditation techniques.
By keeping users' attention on the app, you stimulate them to take targeted actions, and as a rule, this is a subscription to a paid service or ordering a personalization package.
Chats & Bots
Communication in mHealth is almost the main function of the application. Most typical users are eager to talk and want to be listened to.
It is not necessary to hire thousands of operators who communicate with users 24/7. For example, modern technologies such as AI with ML can quite well replace live speakers.
Using progressive algorithms will allow your product to literally communicate with users and empathize with their problems.
Publication panel
The social component in mHealth solutions is optional, but often plays an important role in the user's life. Human is a social animal hungry for communication and domination in the mental arena.
That is why it is so important to give users the opportunity to publish their thoughts, experiences, or achievements in the profile, where all categories can see them of project participants who have access to the account.
Communities
It is not just for communication needs; we need themed communities in mHealth apps. We saw a good example of such functionality in Happify, where users can communicate and discuss daily events.
Communities are also important as a productivity tool. Who else but the same user will advise a good algorithm or methodology? Where professionals fail, ordinary people can succeed.
Communities in mHealth are also a great tool for sharing audio and visual content. Sending positive news, pictures or videos helps to boost your mood and save you from getting depressed.
How to Monetize Such an App? Top 3 Models
The most obvious and burning question for all entrepreneurs involved in developing mHealth solutions is whether they can be effectively monetized.
Honestly, this segment is one of the best to generate passive income from apps. Why is that? All you have to do once a product is released to the market is to structure existing solutions and compellingly pitch them.
In addition to content payback, the mHealth industry offers other monetization options, which we will now explore in more detail.
Premium subscription
Paid access to content is a classic monetization model and probably the most common.
The advantages of this model are obvious:
Structured and delineated access to content.
Variability in prices and periods.
The ability to pitch some of the features as exclusive.
With a paid subscription, users can feel exclusivity by paying for a day, week, month, or year of access to content. The most solvent can buy unlimited access and please their ego.
Paid features
In today's digital industry, there is a concept of freemium, which means completely free access to all the key sections of the service, except for the "elite."
This means that, in general, users are equal among themselves, but some, for example, can receive content updates immediately, and others only after a month. Similarly, with the functionality. Free access allows, conditionally, one test per day, while paid access is unlimited.
Marketing offers
The third monetization option is the most annoying but very effective.
Instead of paid features or premium subscriptions, you can offer users all the content for free. But in exchange – show dozens or even hundreds of banners, videos, and animations with ads while using the app.
By the way, if users do not want to be constantly distracted by ads, they can still pay a premium and consume content without annoying external factors.
Trial period
Whatever the monetization model – give users at least a 7-day trial period. This helps to:
Increase consumer interest in the service.
Involvement of users in the content of the resource.
Increase the level of trust in the developers (publisher).
This approach will interest TA and keep them in, imposing paid features or a premium subscription in the future.
How to Develop an MVP?
Once you bring a product to market and attract your first customers, it becomes the starting point for expanding services, functionality, or even the scope of your business.
Mental health app development from the planning phase implies that the MVP, if successful, will gradually transform into a cross-platform international adaptive digital solution.
To scale, you need to create a roadmap, gradually improving it according to market trends. As you introduce new functionality, remember to test and release it in batches so as not to cause your digital solution to stagnate in terms of technology.
To Summarize
Mental health app development is a complex and unique process, the results of which determine the popularity of the app and its position on the market. Today's industry is not yet oversaturated with mHealth service offerings, so now is the best time to release your own digital solution.
If you need a reliable partner in healthcare app development, we will help you implement the most incredible ideas in an innovative product! Contact our manager and experience all the benefits of our expert approach to mHealth app development.
FAQ