Fitness apps are becoming increasingly popular. Wellness app development is on the rise, as well. These solutions allow you to monitor your activity, weight, and calories burned. You can incorporate game and competition elements into the training process.

On the one hand, the fitness app market is expanding; on the other hand, the cost of user engagement is rising, and you must ensure the project is profitable.
This article will explain how to create a good fitness app, break down the costs, and characterize a successful fitness app and its features.
Are Fitness Apps Profitable?
The pandemic has changed the world. People now realize that health is a priority and needs to be given attention daily. However, even without a pandemic, the fitness app gives users plenty of bonuses, unlike a gym membership or a fitness trainer.
Statista says the number of fitness app users in the USA is growing. In 2022 it was almost 86.3 million users.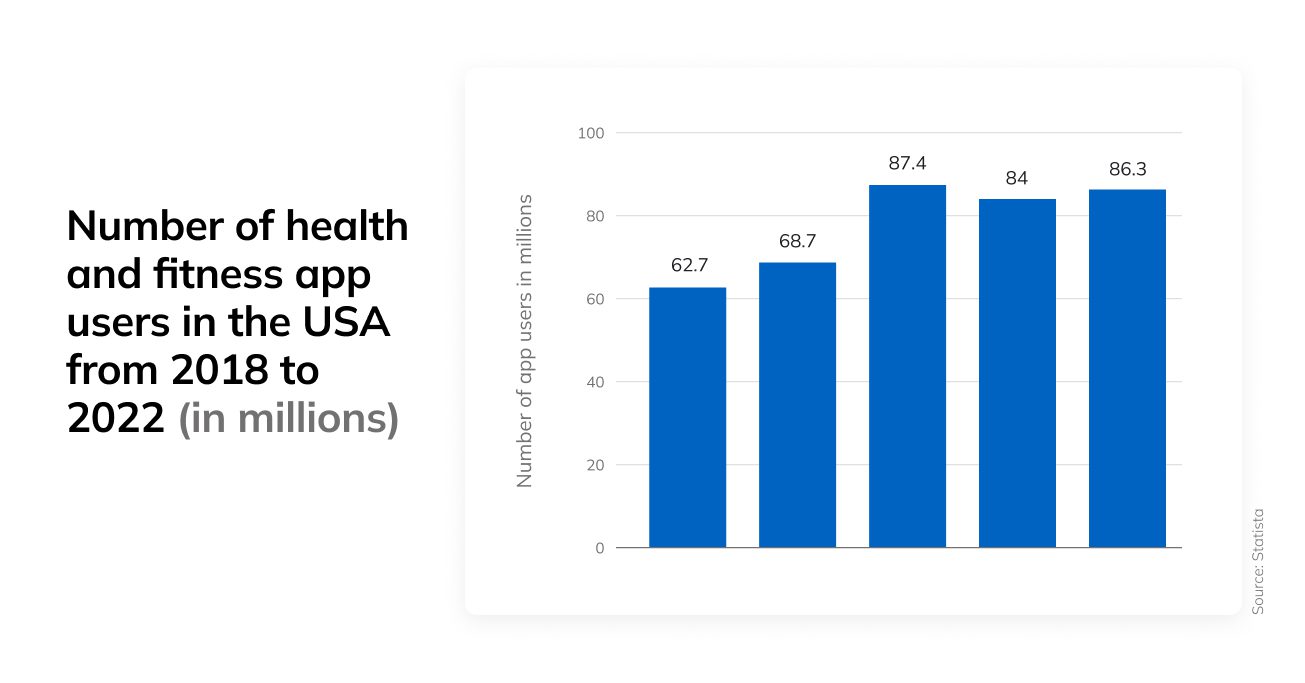 Fitness apps have become a successful solution, with almost 100% of investments paying off due to the constant growth of the fitness community.
This is due to several factors. Sports and fitness have long been more than just a fad, as almost everyone wants to stay fit and explores all kinds of possibilities and methods.
The most common problems that fitness apps solve for their users are:
Irregular dietary patterns due to a variety of factors (workload, long-term active or passive rest, stress);
Inadequate nutrition and fitness knowledge;
Failure to calculate weights load, which can lead to health issues;
Inability to participate in training with the instructor
Users of fitness apps can create a personal training program, select the appropriate exercises, control weight, and visualize how to perform exercises correctly.
What Type of Fitness App to Choose?
All fitness applications differ not only by types of monetization from each other in functionality, specialization in sports, activity tracking, a form of motivation, etc. This is why they are divided into groups for ease of classification and user selection.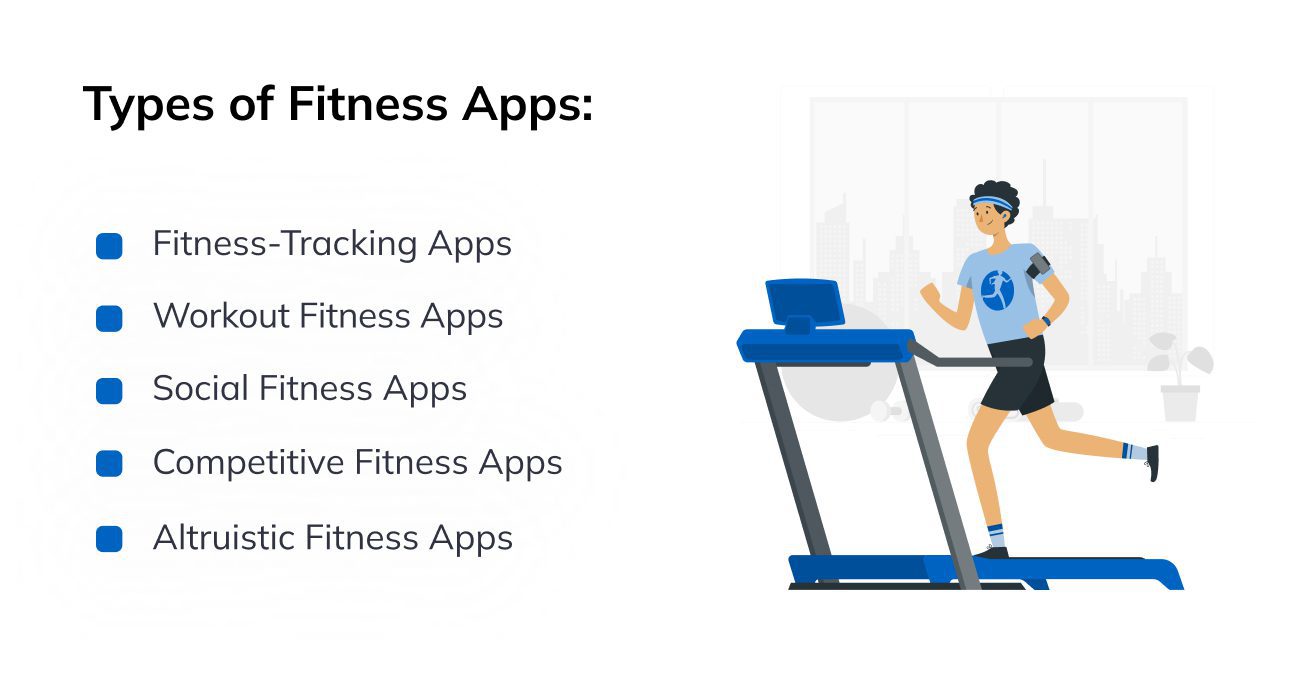 The type should be defined before fitness app development, as it will determine the application's functionality and potential users.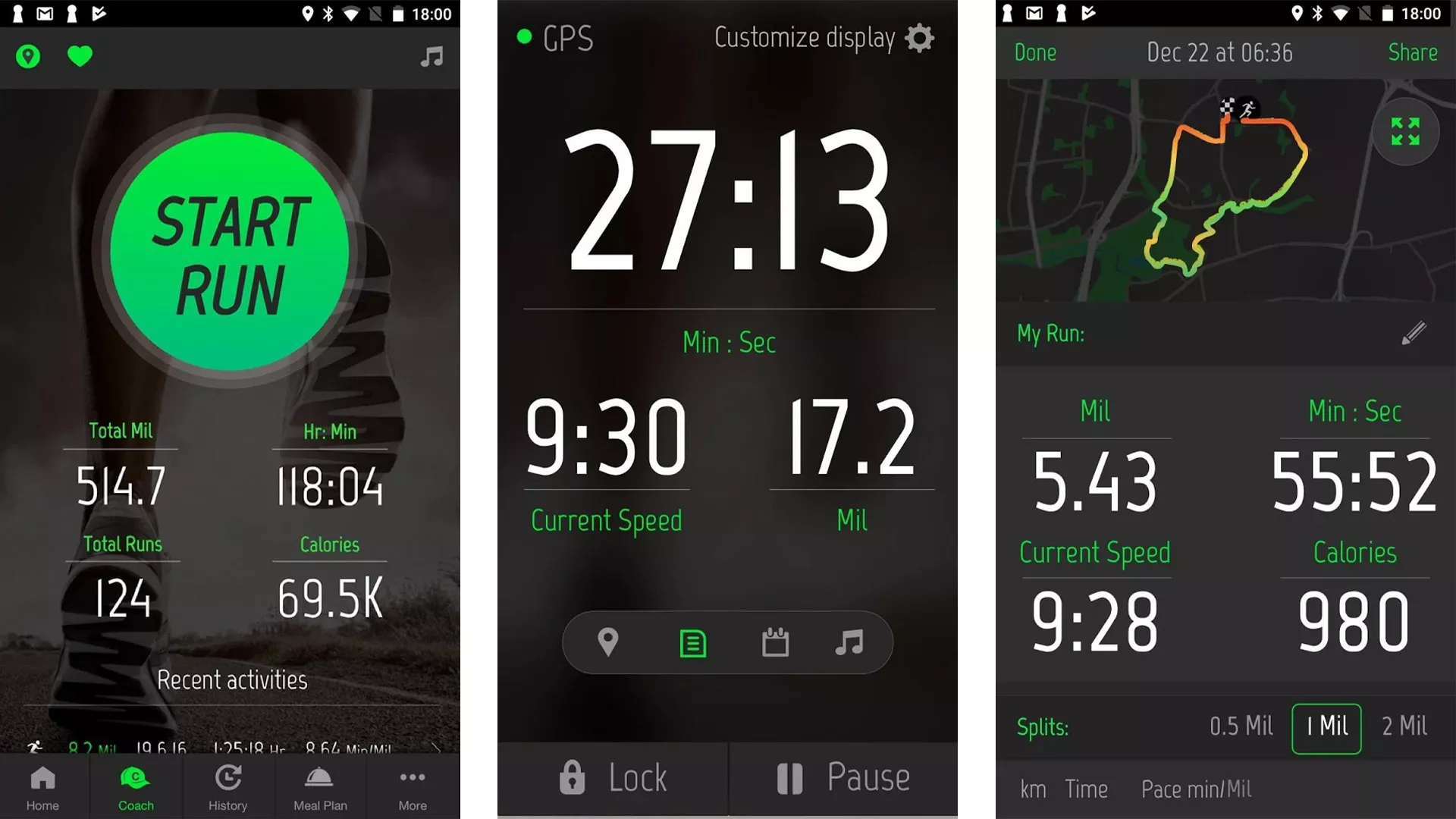 Fitness-Tracking Apps. People increasingly buy smart devices: Apple Watch, Xiaomi Mi Band, and Smart Watch. With their help, the user measures the number of steps, the pulse, and even the stress level per day.
You need to think ahead of time about the development potential of fitness applications and add synchronization with wearable devices – users will appreciate it. The audience for such apps is much broader than the audience for training apps because they can be used by both professional athletes and those who do not go to the gym and do not enjoy sports.
Workout Fitness Apps. Both highly specialized Runtastic-type applications track only one particular sport or one specific direction of impact (the same Runtastic controls only cardio: walking, running, biking), and «all-in-one» which will allow you to choose from a wide range of sports.