According to Apps Run The World, the property management app market will grow by $0.5 billion over 5 years: from $6.7 billion in 2020 to $7.2 billion in 2025 with a CAGR of 1.5%.
One of the leading software options is real estate ERP. It is a business management system that combines tools for accounting, rent, customer base, company assets, liabilities, financial reporting, and planning. Depending on the implementation, it may include all ERP functions and individual ones that are in demand now.
The GloriumTech expert group studied the real estate ERP software to assess the potential for introducing IT products in this business area. Now you will learn: why ERP solutions should be integrated into corporate systems, how they improve work efficiency, and what industry problems they solve.
We will also discuss how to select the right functionality for your industry and why individual development is more profitable than a boxed edition.
Why do you need an ERP for a real estate trade and rental business?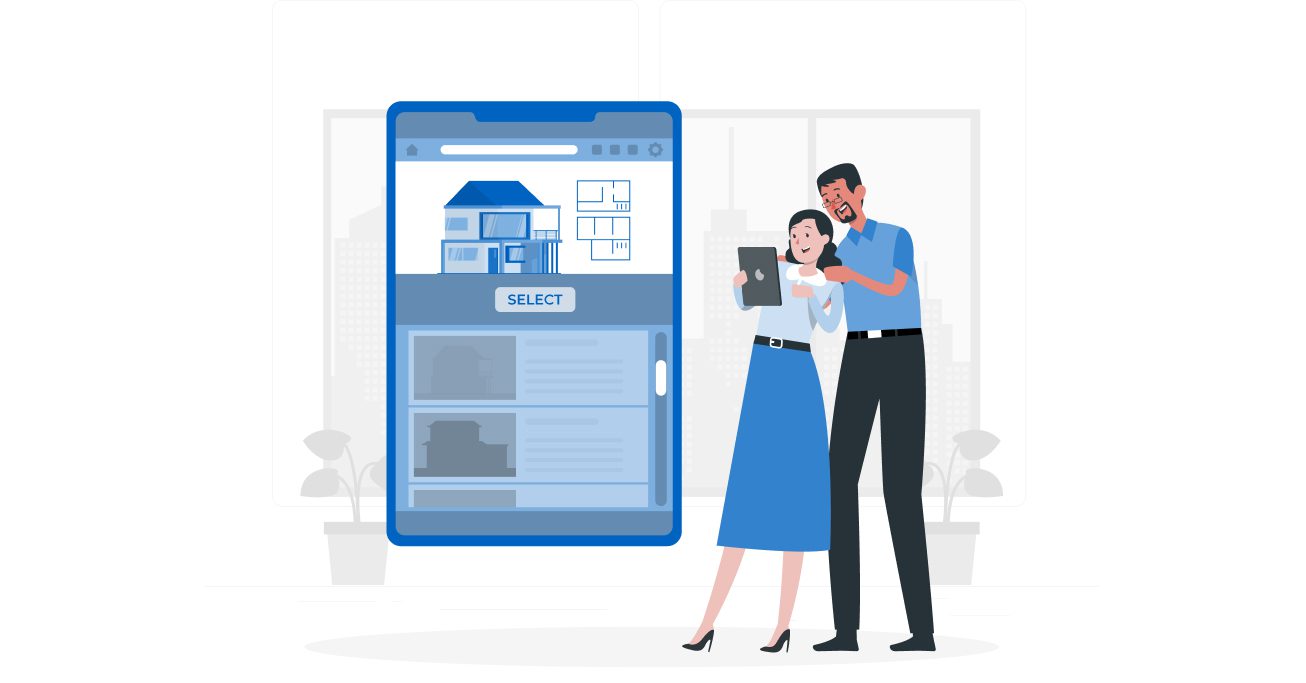 An Enterprise Resource Planning system is a software package that combines all tools necessary for doing business. Its main advantage is cloud implementation. If you have a mobile app or a cross-platform solution, you can manage the company's work remotely.
As for ERP for the real estate industry, the system also works effectively here. It allows you to automate part of your business processes, schedule business meetings, and keep records of real estate, lease contracts, or financial transactions.
As you can see, ERP covers most routine aspects of the enterprise and increases the efficiency of working with them. Integrated with CRM, the system helps manage the client base and improve your marketing. For example, send out personalized offers or notify consumers about promotions, discounts, and new real estate for rent or sale.
Benefits of implementing ERP in your real estate business
If we consider the system globally, it helps increase the efficiency of working with real estate thanks to:
CRM tools with a database and transaction history.
Financial reporting and monitoring organizations.
Personnel management and distribution of responsibility.
Managing a catalog of real estate for rent and sale.
Booking system for customers.
Optimization of transactions and payment automation.
The benefits of using this solution in your business will definitely pay off the initial investment. Since workflows run faster, the number of operations for the same time increases significantly. Less time spent on a deal + partial automation of processes = more successful contracts = higher total profit.
Types of ERP Solutions for Real Estate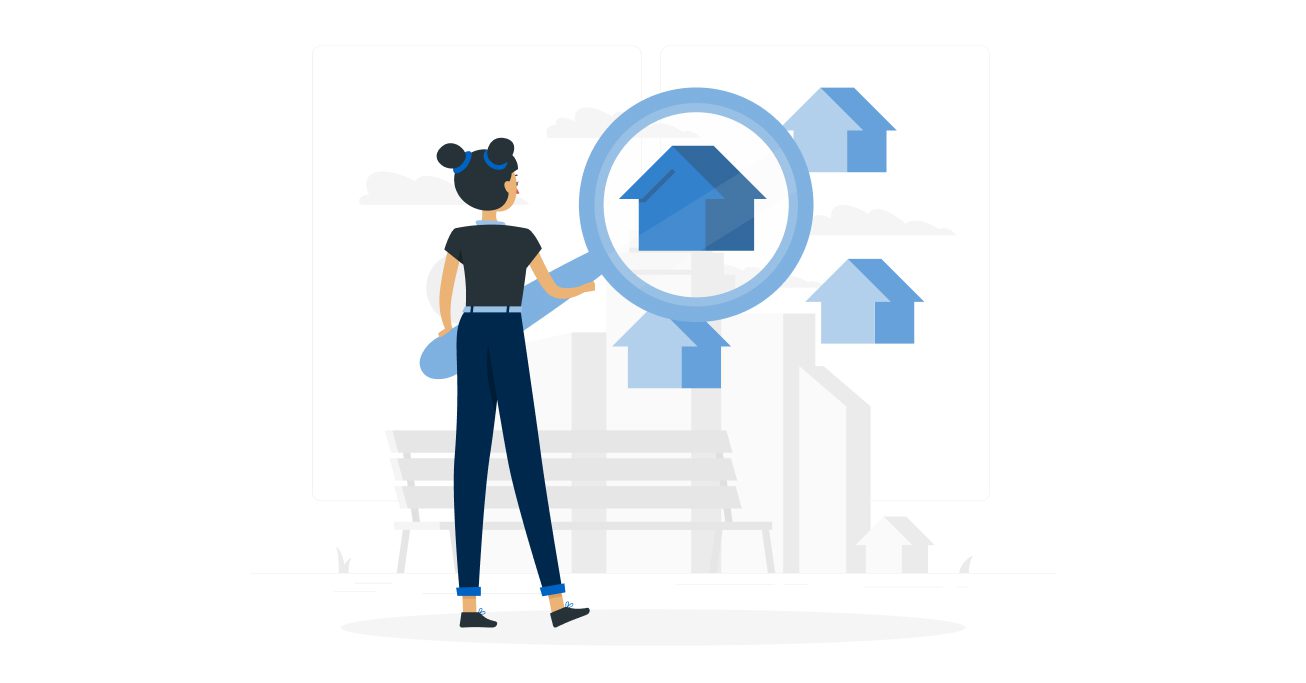 Traditionally, ERP systems for real estate are divided into 3 categories. Each solves its tasks perfectly but has many differences that distinguish it from the rest.
Boxed edition
A classic representative of the family of ERP systems. The composition of the package edition depends entirely on developers, their understanding of the market, tools, technologies, and experience. Many contractors offer their own enterprise software options, but their cost is not always justified.
For example, if an entrepreneur needs only accounting and marketing tools, but the company offers a complete set, there is a 90% chance that such a customer will change the supplier or order an individual development.
It is worth noting that ready-made software packages are ideal for startups that haven't yet decided on the final product type and don't have the budget to personalize an IT solution.
Customized boxed edition
An intermediate version of corporate software. Along with the benefits of the standard edition, such as 24/7 support or a complete set of tools, clients can combine built-in features with their own.
Talking about the pricing of such solutions, it also depends on several factors such as the performer's experience, the complexity of development, and the original system. The cost is usually calculated individually. Great for companies that have already decided on a toolkit and roadmap.
Individual development
The best solution for market leaders. Full personalization allows you to deploy only the necessary functionality and synchronize ERP, CRM, and other systems in a single workspace. Thanks to an individual development approach, it is possible to implement all the client's wishes and introduce unique tools, both mobile and cross-platform.
The pricing directly depends on the complexity of the project, the deadline, the number of performers, and the required features. Custom options are usually the most expensive on the market but the most effective.
Which business solution to choose?
There is no single answer to this question. However, choosing the best solution for your company is quite simple. Let's take a closer look at the table of all three versions of enterprise software and compare their pros and cons.
Comparison of options: key differences and advantages based on them
| | | | |
| --- | --- | --- | --- |
| | Box | Customized | Individual |
| Features | Everything provided by the developer | Standard + personal | Created according to the client's requirements |
| Terms | Depending on the integration complexity  | Include deployment and development time | Depend on the number of implemented functions and the integration complexity |
| Uniqueness | Standardized product | A unique system based on a template | A completely unique solution with individual features |
| Coverage | All types of business | All types of business | A specific type of business |
| Support | 24/7, 1 year | 24/7, for a certain period | 24/7, for life or for a certain period |
| Updates | Continuous, seamless | Continuous security updates + core functionality on demand | Continuous, seamless updates + upgrades + parallel version testing. |
| Cost | Basic | Individual, based on the basic | Individual, depending on the project's complexity |
Integration cost is lower for boxed versions, but they have less functionality.
A personalized edition has an optimal price/quality ratio.
The best set of tools is provided in the individual version because an IT product is built according to the customer's requirements. However, its price is higher.
All versions are supported and updated, only the frequency and duration differ.
All versions can be used for any business, but only the individual version will be tailored specifically to the client's needs.
To select the most suitable option, consider your budget and business goals. For example, for a startup, both boxed and individual versions are perfect. The latter is even more preferable because you can implement only the necessary features initially to get a ground for subsequent scaling.
In the case of a limited budget, you can individualize your boxed edition. It may be rebuilt in the future, but with additional costs.
Examples of individual solutions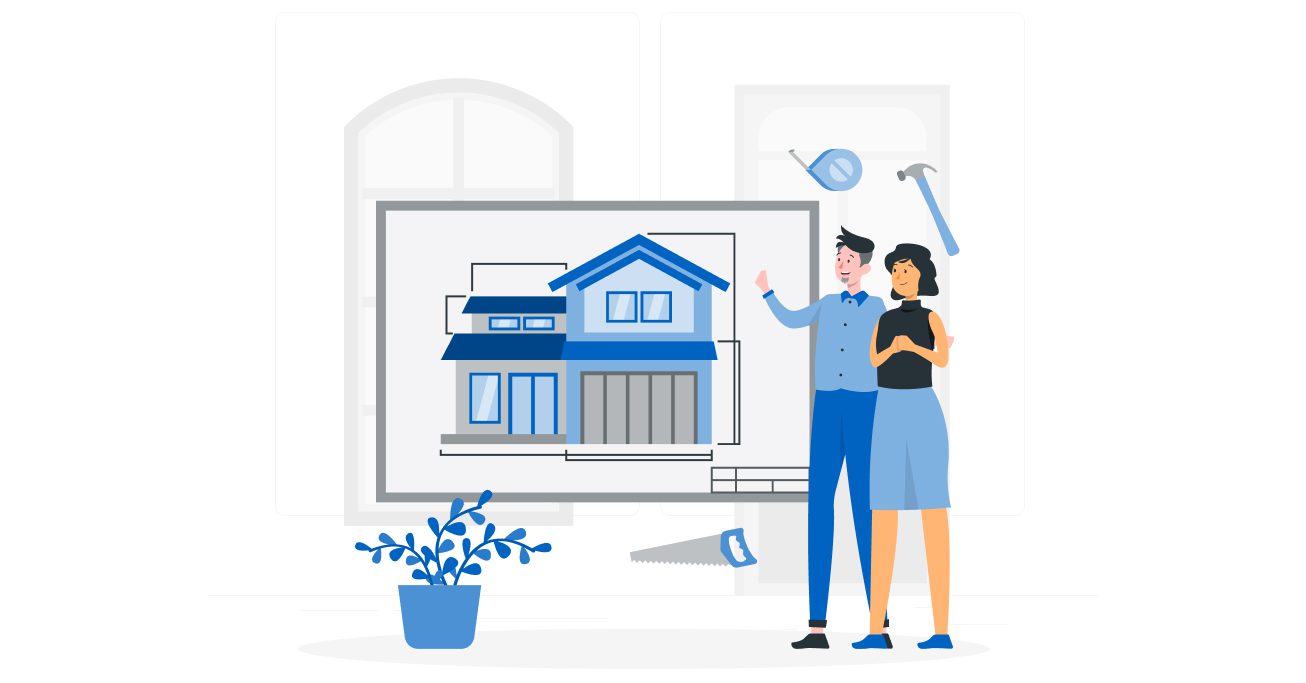 To demonstrate the advantages of individual development, we decided to show our own cases for the Real Estate segment.
The customer had a desktop property management solution running successfully since 1995. Under the influence of trends, it was decided to transfer the tool to the cloud. The customer asked us to develop a SaaS product using advanced technologies and modernize UI/UX.
As a result, we developed the product from scratch but considered the customer's business logic. We transferred the database to Azure and connected the services via the API.
As a result, the customer received a modern tool with convenient management, analytics, planning, and integration with FUEL and Proda. The product attracted the attention of entrepreneurs worldwide, and the number of its users is expanding.
An additional tool for Bison.Box. The customer needed extended functionality that would simplify working with the original SaaS product.
As a result, we implemented a chat for users and an automatic scheduler with the possibility to renew contracts, edit them, and adjust rental rates. By introducing innovations into the existing system, the customer received a convenient tool that accelerated business processes and optimized item management.
The primary objective of the project was to develop a comprehensive ecosystem for the commercial real estate management business. The main functionality was to model and evaluate the cost of objects correctly, providing relevant data to customers. It was also required to create a flexible script editor supporting changing parameters in real-time.
As a result, we spent more than 8 years on the complex development of the Fuel project from scratch. We often offered our ideas to the customer during work, and some of them were implemented in the final product.
The IT solution is now available in a cross-platform version and works equally well on smartphones and desktop browsers. The tool became indispensable for owners, investors, property managers, appraisers, and brokers.
What did our consumers get?
Financial modeling mechanism.
Accounting for income/expenditure parts and debts.
Reporting in a standardized format.
Fine-tuning sensitivity levels.
Flexible modeling of lease or investment conditions.
You can find more detailed information about our cases following the links. The individual approach to development helped our customers to obtain unique tools that became global market leaders among the customers.
What is necessary to understand when choosing the right real estate ERP system
To choose the perfect system, you need to decide on the ultimate goal of the business, the acceptable limit for development, implementation costs, and your plans for scaling. All these factors affect the functionality and price of your MVP, which will subsequently become a basic tool that can be improved in the future.
Real estate is a very specific area for ERP implementation, but it also needs a good IT solution to work effectively. The ability to combine managerial, analytical, accounting, operational, and communication tools sounds exciting, doesn't it?
Why should you order ERP development for real estate from GloriumTech?
The main difficulty in real estate ERP software development lies in the specifics of the business. To understand the customer's business specifics, an individual approach and the team's involvement are vital. GloriumTech has been working with real estate for more than 10 years and implements perfect cloud IT solutions based on advanced technologies.
By delegating the development of real estate ERP solutions to us, you get a unique IT product that fully matches your business goals. We provide a complete range of services, including a full cycle of ERP creation: consulting, development, testing, deployment, technical support, and updating. To discuss the details of your project, please contact our manager.
FAQ