In 2022, the value of the software development market was $755 billion, with $122 billion coming from offshoring. Hiring offshore software developers is growing more popular due to prices and a wider choice of skills worldwide. So it becomes an excellent solution for starting a project with a minimum budget.
If you want to hire an offshore software development team, take Glorium Technologies' advice.
Hire Offshore Software Developers: Work Features
The offshore model implies that you are relocating your software development processes to a region and country with lower operating costs. For example, if you work in the U.S. and the development team is in Ukraine, India, or Lithuania.
Unlike outsourcing, where you manage an external contractor, offshoring suggests you move particular business processes to a separate team/company in a different country. As a result, you do not control each task; instead, you set requirements, control milestones, and get a finished product.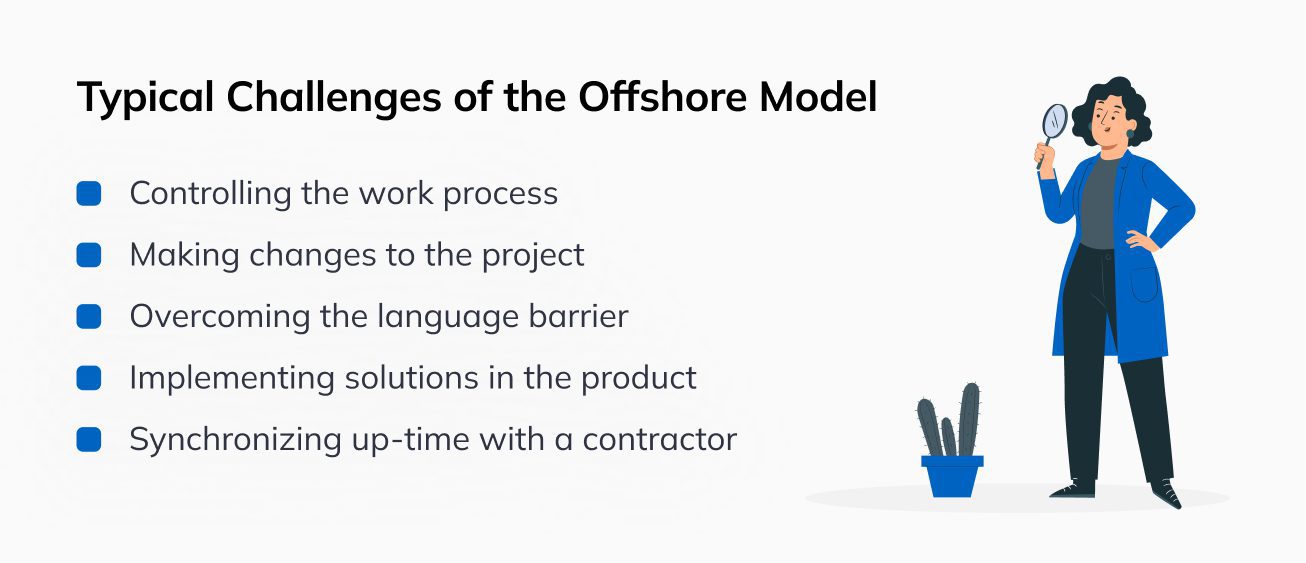 While considering offshoring software development, people are uneasy because of language barriers, cultural differences, and time zone discrepancies.
Suppose you are reluctant to hire an offshore development team only for one of the above reasons. In that case, you can start cooperation and enjoy its benefits because your predecessors have solved them already. In 2023 people learned to level out these issues. The IT industry has switched entirely to English, automatically eliminating communication issues. People use Jira tools, ClickUp, Pivotal Tracker, and other alternatives to monitor progress and adjust tasks. The contractor and the customer develop a compromise to synchronize their work time. Establishing clear communication and using relevant tools smooth out the cooperation process.
Hiring Offshore Developers: Key Model Advantages
Offshore software development services are popular globally due to their cost-effectiveness balance. Therefore, offshoring replaces traditional market cooperation models.
Several factors make offshore service more profitable for businesses than staff maintenance.
1. Reducing Development Costs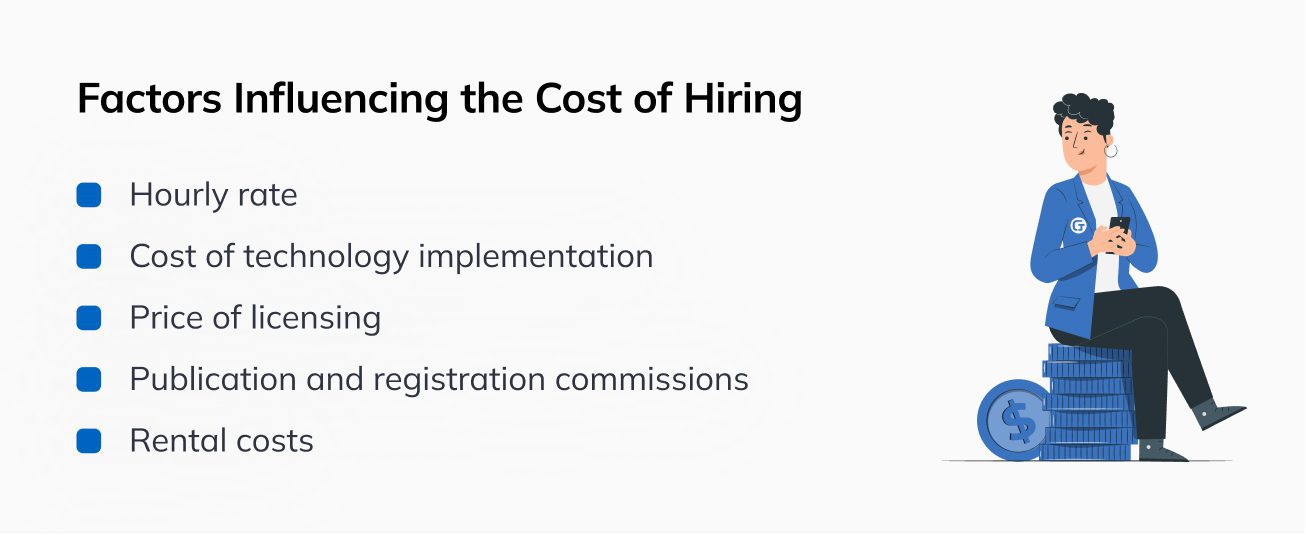 The IT service cost is lower in countries with a reasonable standard of living, like Ukraine or Lithuania. To confirm this fact, look at the index of exported digital services. These countries are considered the best options in price/quality ratio, with prices for software development ranging from $20 to $100 per hour.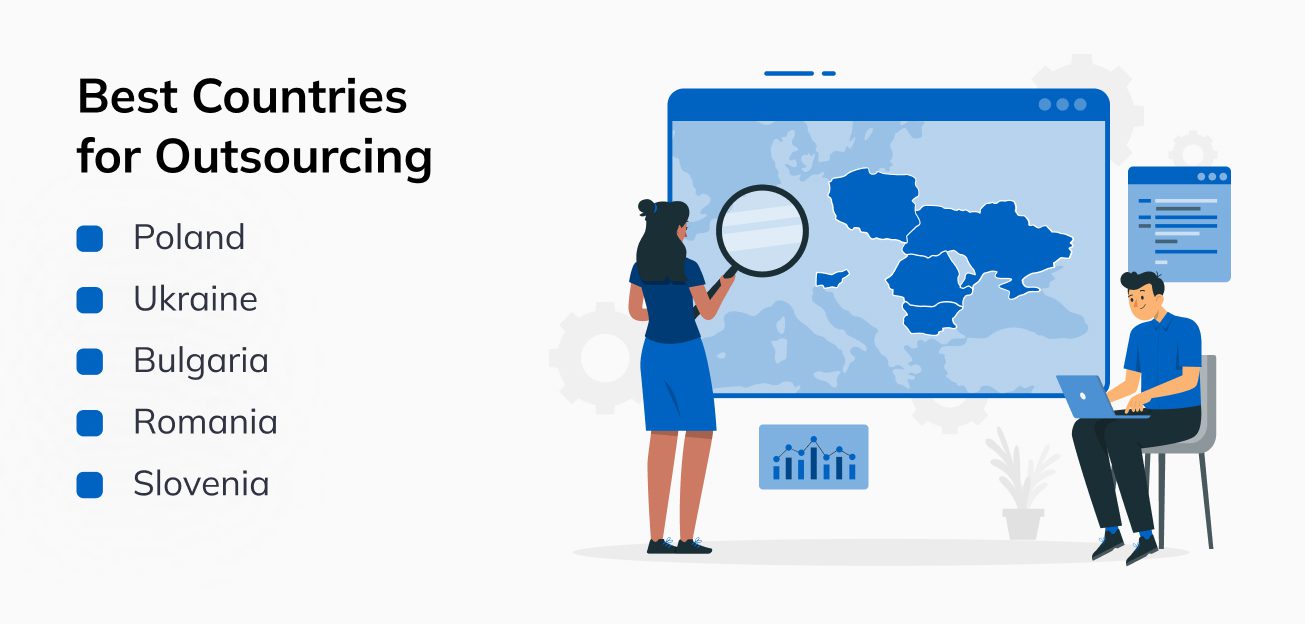 The second option is Asia and India. These regions have a developed IT industry with the most significant number of developers (about 4.8 million). At the same time, the work cost is almost two times lower than in Eastern Europe and ranges from $10 to $70 per hour.
The United States and Western Europe are traditionally the most expensive regarding offshore and outsourcing services. Hiring costs often exceed $70 at minimum, with a $200 maximum price per hour of work.
In general, offshoring services are cheaper than hiring a full-time team. As you reduce the project's total cost, the ROI increases, which is one of the critical catalysts for successful scaling. As a result, people consider offshoring the best solution for small or medium-sized businesses with limited budgets.
2. Improving the Quality of Digital Products
Contrary to the common belief, external specialists usually have extensive IT industry knowledge and provide a more comprehensive range of services than in-house specialists. It results in the higher quality of final digital products.
For example, when you hire offshore developer service from Glorium Tech, you get the following:
Advanced analytics and market research
Tech stack and scaling suggestions
Planning and creating a project roadmap
Multilevel development from scratch or based on chosen SaaS platform
User-friendly design and control logic
Comprehensive QA with process automation
Support throughout the software lifecycle
Workflow control with Jira and analogs
Detailed reporting and clear KPI metrics
We provide measurable results for all development processes from the early stages. Thus, you can control development, making timely adjustments remotely. As a result, you can be sure that your digital product fully meets the target audience's market requirements, specifications, and expectations.
3. Selection of Top-notch Talent Worldwide
As a rule, when hiring in-house specialists, companies lose flexibility and profitability in development. Why is this so? Full-time employees specialize in a particular tech stack, ignoring market trends. Their training costs money, and the result only sometimes justifies the investment.
Hiring offshore software development services gives businesses access to various technologies and tech solutions. Companies that exclusively provide IT services develop employees' skills, seeking to ensure multiple:
Methodologies
Development languages
Technologies
Working principles
Development methods
Organization methods
Thus, hiring offshore developers allows you to attract a variety of industry experts to your team. It is a great benefit for companies and startups.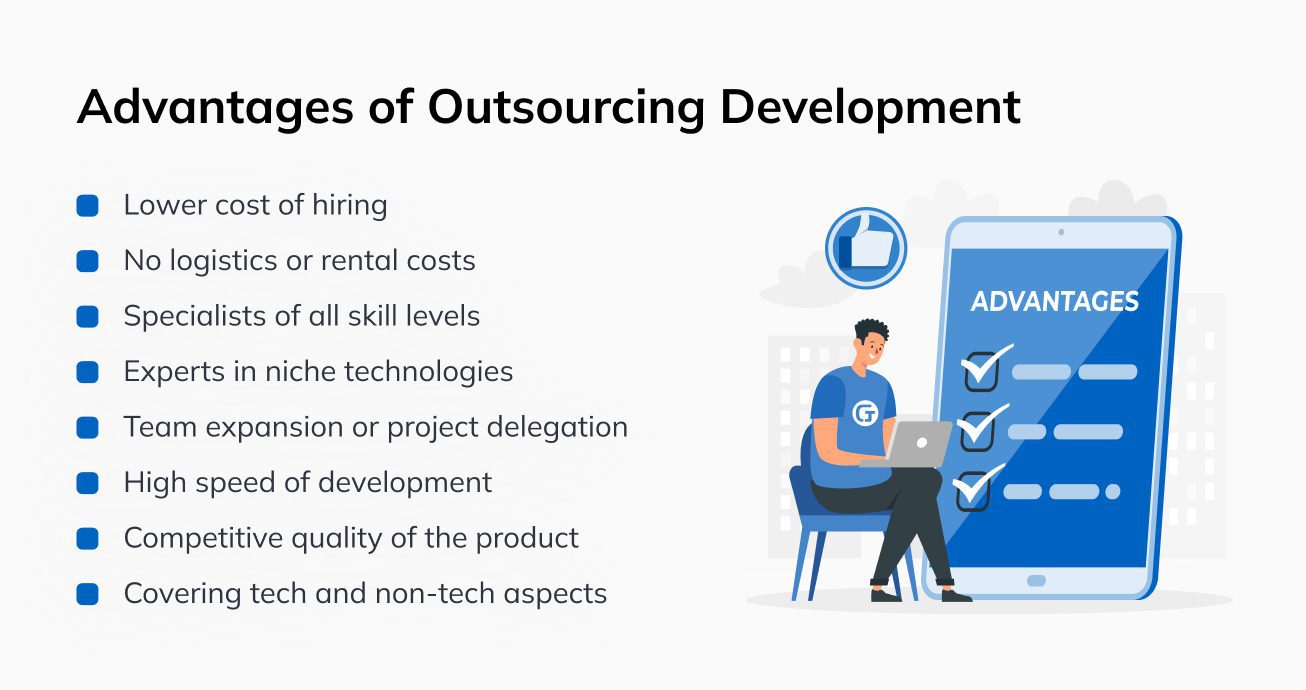 When choosing contractors to develop your project, focus on your budget and the specifics of your business. Also, it would be best to consider the IT industry's regional peculiarities. For example, teams from Eastern Europe have the best price/quality ratio. In contrast, the lowest development costs are in India and Asia, and the highest quality in the U.S. and Western Europe.
4. Reducing Release and Deployment Time
When you hire offshore developers, you can significantly reduce the time to market your digital solution. Several factors contribute to this:
Remote work with no logistics
Comprehensive process coordination via Jira
Self-organized team of performers
Coordinated actions by experts
Quality project and product management
Consistency of development and testing mechanics
Minimal external influences
Integrated testing of elements
High team productivity
When hiring offshore developers, you only have to monitor the process and make timely adjustments or corrections. And the contractor does the rest of the work.
5. Enhancing Scalability
Hiring offshore software developers can scale your digital product easier and faster. There are several reasons for this:
The team is not distracted by other tasks or projects
You can utilize additional resources for work
The contractor has more experience in analyzing the market and its trends
Technological access allows you to innovate faster
Additionally, offshore development teams are less constrained in skills and techniques. As a result, it allows faster adaptation to the existing technology stack and better expansion.
What Businesses Does the Hiring Offshore Developers Model Fit?
Some believe hiring an offshore development team is unacceptable for a government or NGO (non-governmental organization.) Ten years ago, there were myths about third-party contractors' low quality and the poor security of such solutions. However, in 2023 the situation drastically changed.

It is no secret that most third-party developers use OSS (open-source software) and other widespread commercial tools. However, these facts do not affect the solution's security and corporate or user data privacy — quite the opposite.
Usually, when you hire an offshore development team, you sign several contracts, including an NDA (non-disclosure agreement). The parties guarantee no information leakage from any side, and the guilty party will be punished by paying for damages. This way, you solve the security issue.
You can hire offshore developers if your business niche is:
E-commerce
Multimedia
OTT/Smart TV
Streaming
Healthcare
Rental
Booking
Logistics
Social networks
Marketplaces
User services
This list is not exclusive. For example, offshoring is fit for developing corporate solutions and programs for government agencies. However, the requirements are much higher, and the customer representative strictly controls the contractor's actions.
Where Can I Find a Reliable Partner to Hire an Offshore Development Team?
There are several parameters for choosing a contractor for an IT project:
The company's industry experience
The team's skill level
Relevant experience in projects similar to yours
Examples of launched IT products
Expertise in a particular niche and technology
Cumulative rating on specialized platforms
Feedback from past clients and users of digital solutions
Usually, you can view these specifications on the offshore IT companies' pages about the team's strengths. How can you find companies based on such parameters without knowing the company's web page address?
Two options are available: ask your partners for a recommendation or check leading recruiting platforms with detailed information about IT service providers, for example:

You'll find hundreds of companies that specialize in developing and supporting software products. A flexible filter system allows you to narrow your search to a few items valid for your business.
Carefully study the reviews of companies and completed work examples. This information will give you a good understanding of whether the team of offshore developers suits your project.
How Do I Prepare to Hire Offshore Software Development Team?
Delegating any project, including software development, requires careful planning and preparation. It is essential to clearly define your project requirements, set realistic expectations, and establish effective communication channels with your offshore team to ensure successful collaboration and project completion.
Additionally, conducting thorough research on potential offshore software development companies and their expertise can help you make an informed decision when selecting a team to work with.
Follow these ten steps to ensure you get everything right:
Determine the product's value and main idea
Shape the ideal image of the release version
Prepare the specifications and requirements
Search and filter out the candidates on recruiting platforms
Communicate with managers of several teams
Select the executor from the available options
Sign a partnership agreement and NDA
Hand over the project to the contractor
Monitor the progress and make regular revisions
Conduct release and subsequent support of the digital product
It is a typical example of the delegation and implementation process. Your concern is choosing a contractor. After that, the development team takes care of the rest — development, testing, release, support, and scaling (the complete list of services depends on the contract, terms, and type of cooperation).
Summary
Regardless of the business size or peculiarities, employing offshore developers saves your budget and speeds up the release. This approach is optimal for small and medium-sized software projects and works best in the long run.
When choosing a contractor, look at their rating on the global market, the cost of services, and the average level of specialists in the team. Thus, you can balance the cost/quality ratio of the work, resulting in a top-notch software product for the business.
We recommend hiring an offshore development team at Glorium Technologies to choose the best performer. The team's experts implement the highest quality solutions. For 12 years of work, we are proud to have a 99.9% rating of successful projects and positive reviews on the profile portals.
Delegate your project's development to the Glorium Technologies professionals. Contact our manager to ask your questions and find out what we can do for you.
Questions You May Have