When used at the right time and in the right situation, outsourcing can deliver a multitude of benefits to your business. It can help you save employee resources, improve your business's efficiency, promote staff flexibility, fill in tech talent gaps, and lower expenses.
A vast majority of big and small companies choose to outsource rather than build their own in-house team. Google, Slack, and Alibaba have already taken advantage of outsourcing by luring other smaller companies to follow their example. The global IT outsourcin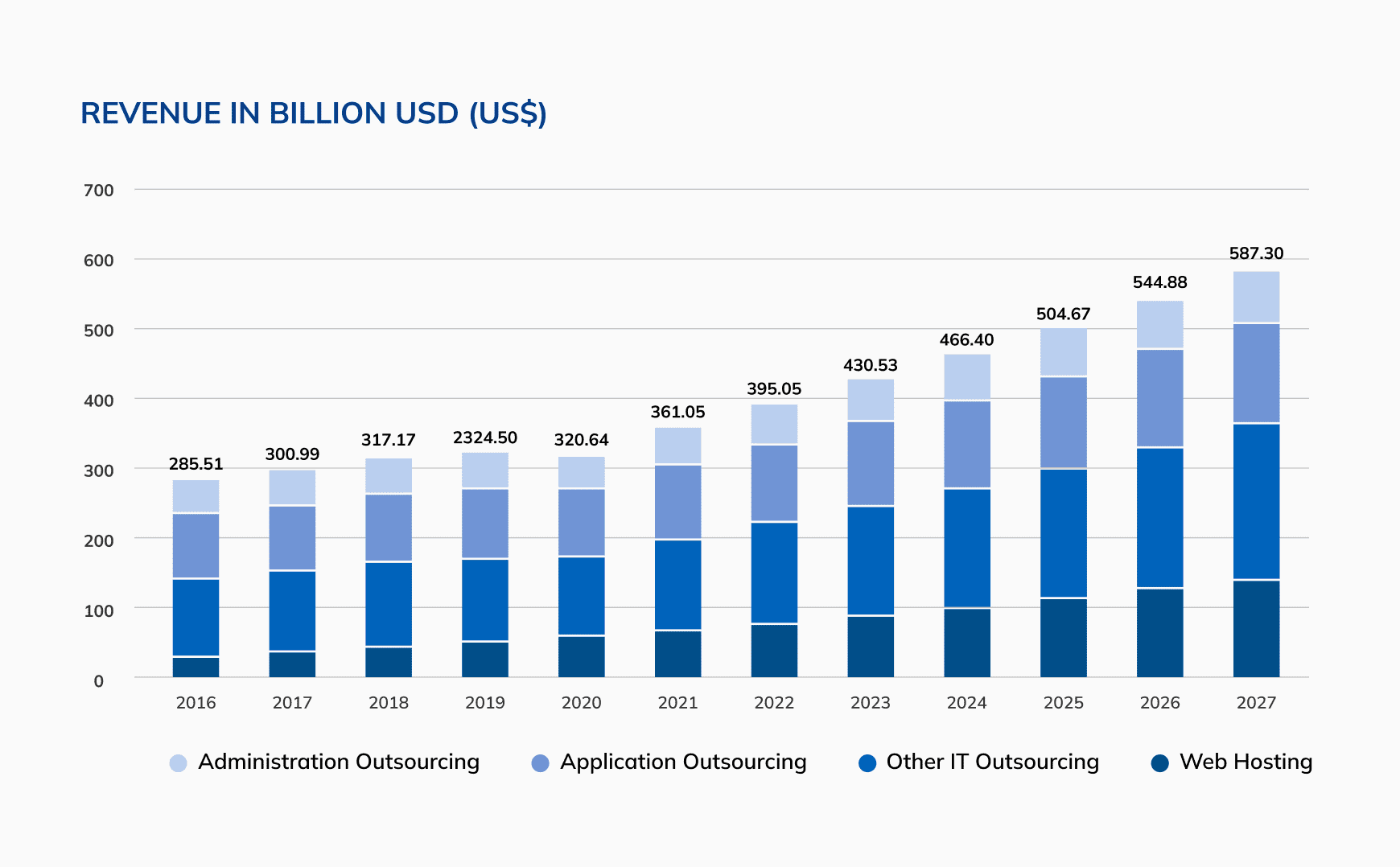 But as we know, not all companies succeed in outsourcing. The problem is that sometimes, companies turn to outsourcing for all the wrong reasons. Based on our experience, we can single out the top five reasons why outsourcing fails:
Unrealistic expectations
In fact, 45% of IT projects tend to go over budget due to a lack of information, critical details, and unrealistic expectations. So it's important to understand the risks, possibilities, and potential costs involved in completing a project.
Poor communication
A whitepaper published by SourcingFocus revealed that 28% of 1,000 respondents identified poor communication as the key reason for outsourcing failures.
Faulty cooperation model
What works well for long-term projects may not be suitable for short-term projects with a well-defined output.
Low-quality work
Hiring an IT outsourcing provider without relevant domain expertise can lead
to wasted resources and outsourcing failures.
Prejudiced public opinion
Outsourcing is associated with low-quality work and shipping jobs overseas to save a pretty penny. But even FAANG companies take advantage of outsourcing to save time, money, and improve their services.