The market for outsource software development services grows every day. The research of IT Outsourcing Market (2022–2027) forecasts the increasing costs of IT outsourcing to $682.3 billion by 2027.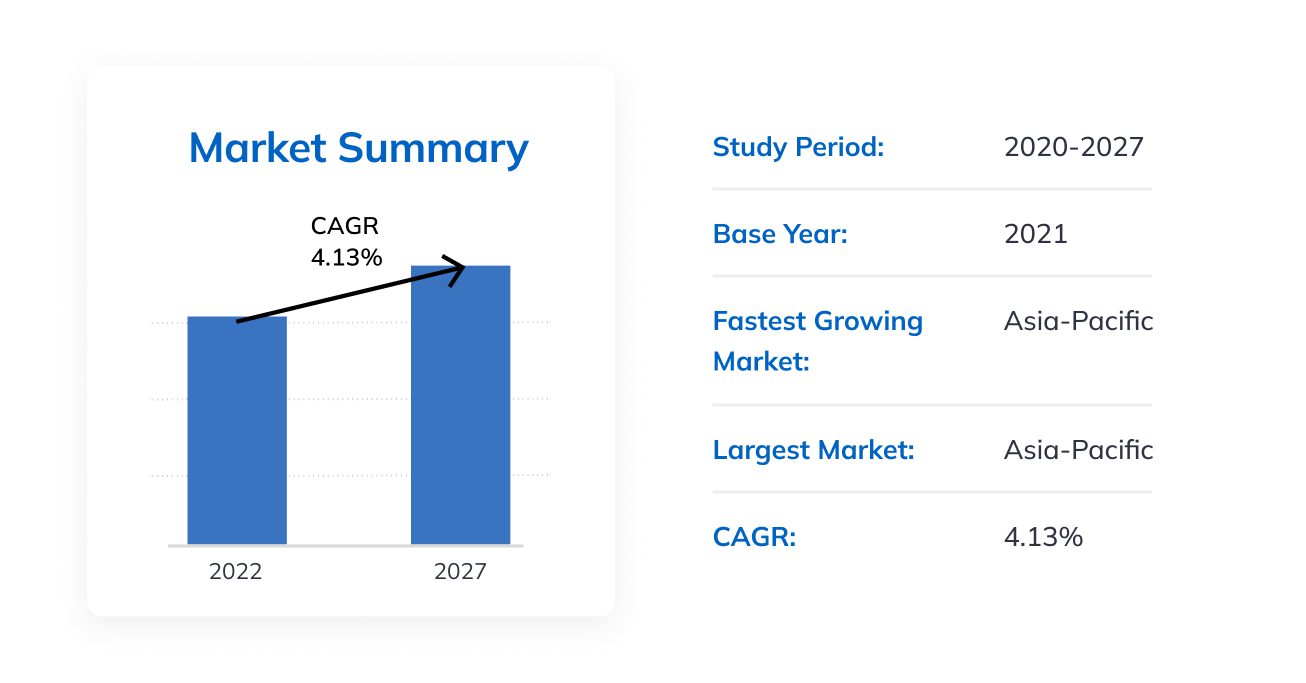 Coronavirus pandemic forced many companies to carefully assess their operational effectiveness and choose IT outsourcing as a way to reduce costs, transfer mobile apps and web development, and product analytics.
The survey states the growth of new areas such as IT consulting, when a third-party company is involved mainly on the stage of task formation and resources` assessment. Also it is observed the tendency of cooperating with IT outsourcing in small businesses and startups spheres.
So What is IT Outsourcing?
IT outsourcing company is the third party, specialized in different IT services. Whether you want to start a new business or develop a startup or delegate some IT projects, you simply hire technology developers from IT outsourcing companies.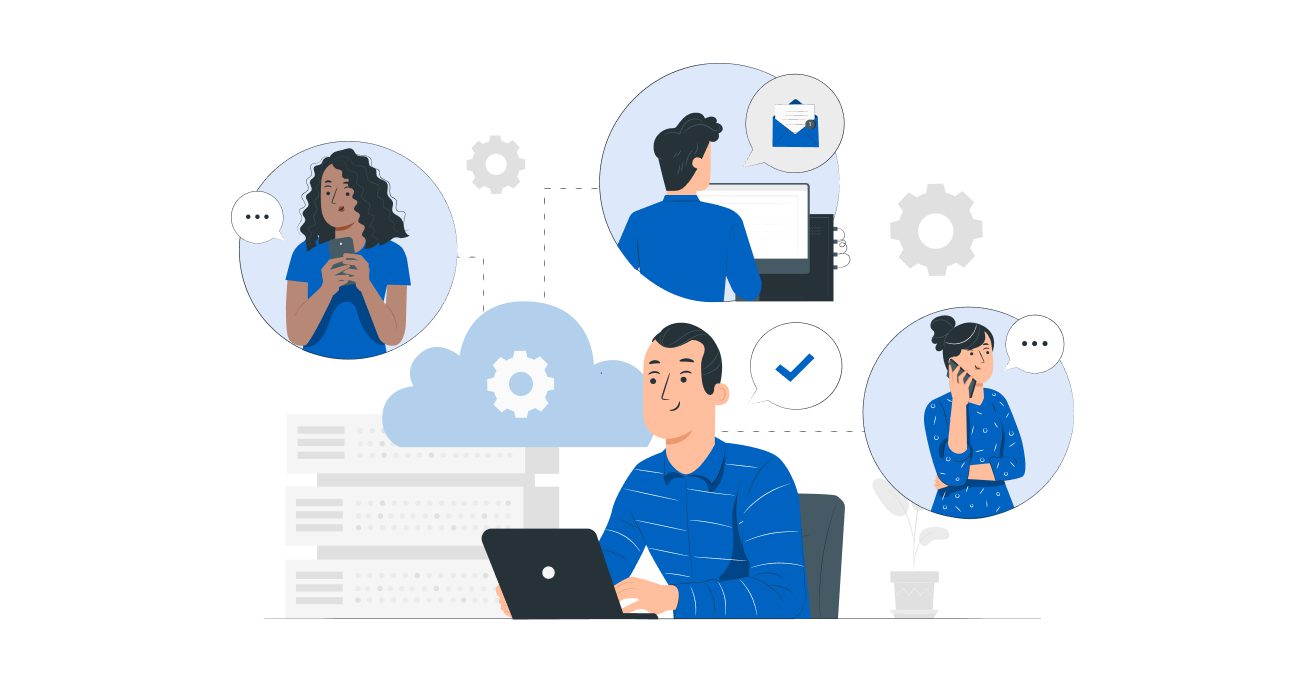 An IT-outsourcing executor is able to handle difficult tasks, and he is able to focus on specific purposes. In the result, you will see outsourcing companies able to perform the routine better, faster and cheaper than it was with the internal IT department.
You can predict your financial plan as it is fixed project cost at the start of cooperation and you can choose a suitable price option.
What IT Services Can You Delegate?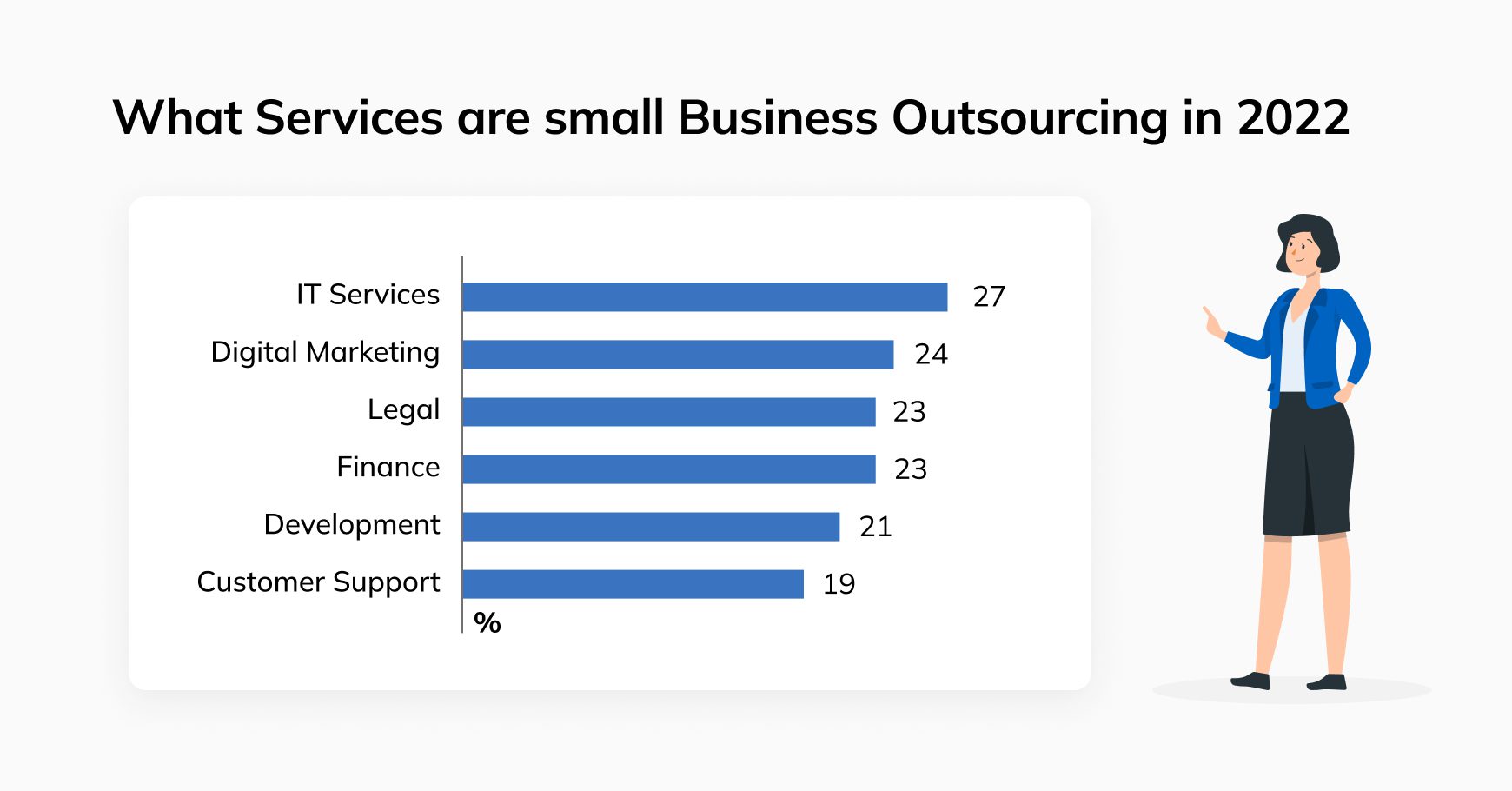 According to Clutch, 27% of small businesses outsource IT Services and 24% business owners prefer to outsource digital marketing and other services.
With outsource company you can partially or fully delegate such tasks:
Web development
Mobile app development
DevOps services
Managing security services
Testing software services
Project management
Product design
Web development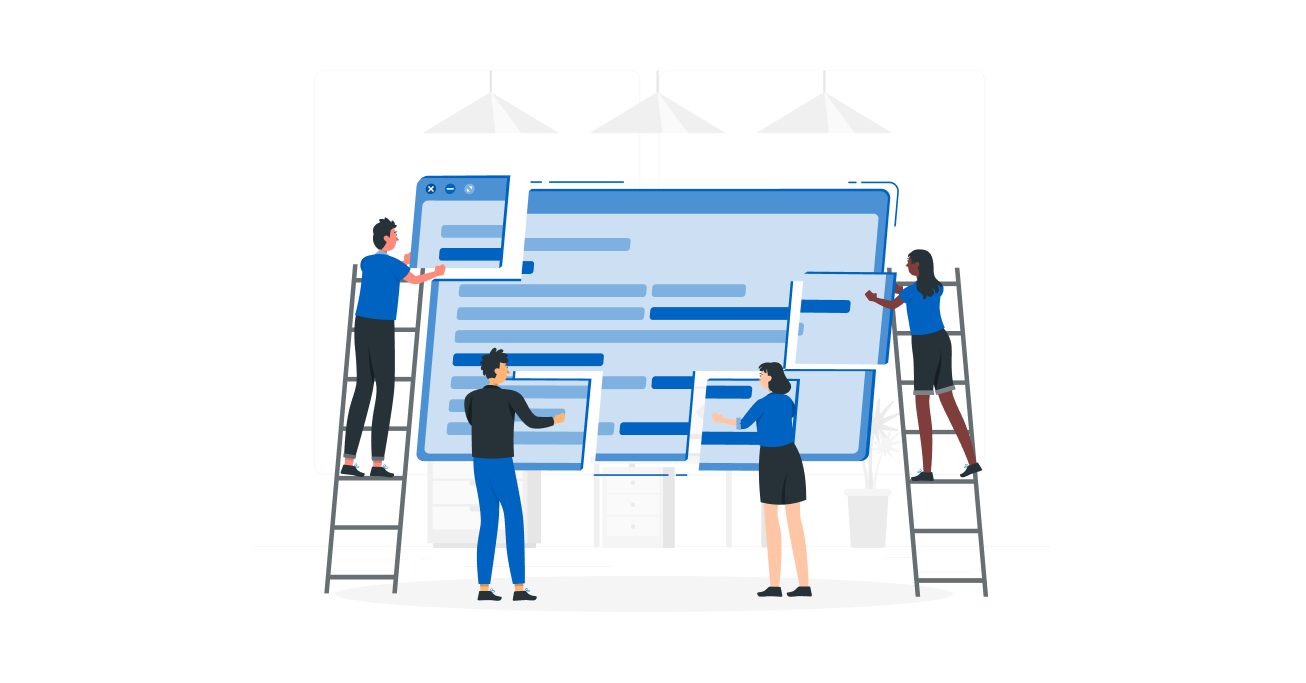 Web development is a complex of services for writing scripts, creating applications and pages of Internet resources. Such service can be presented from getting acquainted with the idea to its release.A number of tasks that can be solved by an outsourcing company includes:
preparation of brief and analysis of market trends,
concept and design development,
layout in the selected language,
content writing,
testing, etc.
IT Outsourcing companies can provide you with every type of technical specialist you need – developers, UI/UX designers, QA engineers, and DevOps. Architecture and infrastructure decisions are guided by Solution Architects, who also offer assistance with programming methods and tools.
Mobile app development
Businesses need to develop mobile applications. Real estate companies, internet shops, taxi services, banks and private clinics use mobile apps for sales of goods and services, loyalty programs, automation of processes, attracting customers and buyers, information, marketing actions, gathering information on the target audience.
Since companies have many features even in one commercial area, including competition, mobile applications are developed individually, without the use of standard templates. So to order the development of an application for Android and iOS, it is necessary to carefully elaborate the technical assignment.
Technical assignment of the app specifies the functions that should be included:
user's personal account,
feedback,
messenger,
ordering,
payment,
history, etc.
Indicate preferences for design, – colors, location of functional buttons, use of graphic objects. You can give examples that like to make the developers have an idea of what you want to get as a result.
DevOps services
DevOps service is a set of practices and philosophy for a fast and efficient product delivery process. This approach allows new products to be created, tested and deployed in a shorter time than the traditional software development lifecycle.
The Outsource DevOps team has experience with a wide range of projects, so it can handle various problems and unexpected situations. This includes monitoring, alerting, cloud computing, configuration management and CI/CD. This team is focused on achieving a result, confirmed by the agreements.
Managing security services
The requirements for cybersecurity are constantly changing. More companies are adopting advanced technologies and integrating systems to accelerate their business growth. Security services help businesses prevent, detect, and mitigate threats to their IT infrastructure.
Outsourcing company can offer a wide range of cybersecurity services from assessment and consultation to solution and cybersecurity services, compliance to security regulations (HIPAA, PCI DSS, etc.). Security incidents of various levels of complexity can be monitored, prevented, efficiently managed, detected, and responded to with real-time feedback from outsourcing companies.
Project Management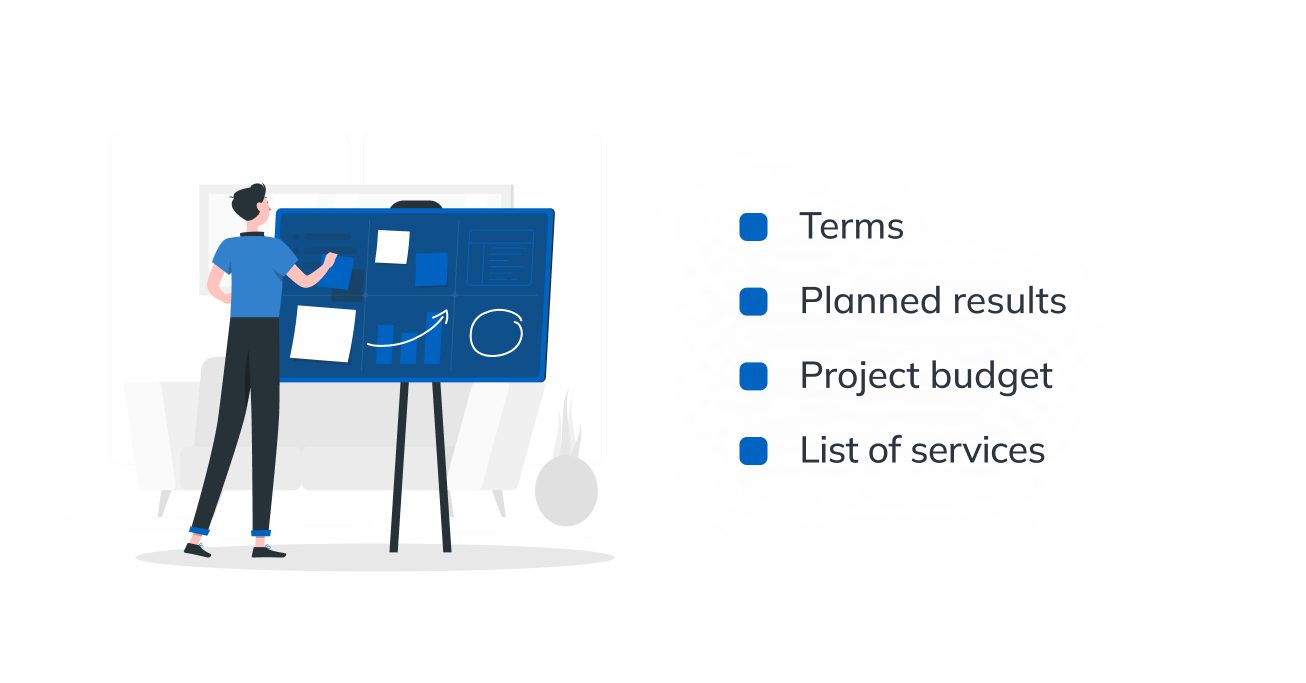 Project management outsourcing involves the management of a specific project or project group of a company. A competent project manager is an essential position.
It should be a person with a lot of knowledge in this field and who can explain all details to the client. Also the project manager should understand all project`s requirements and retell them to the team.
He is a link between the team and customer.
The main points which should be stated in this case are:
terms,
planned results,
project budget
list of services provided by the outsourcing company.
In this case, you can increase the efficiency of project management due to the experience of an outsourcing company and hire a highly specialized project management team. Also one more benefit of outsourcing project management is the ability to manage a large number of projects simultaneously using the outsourcing company resources.
Testing software services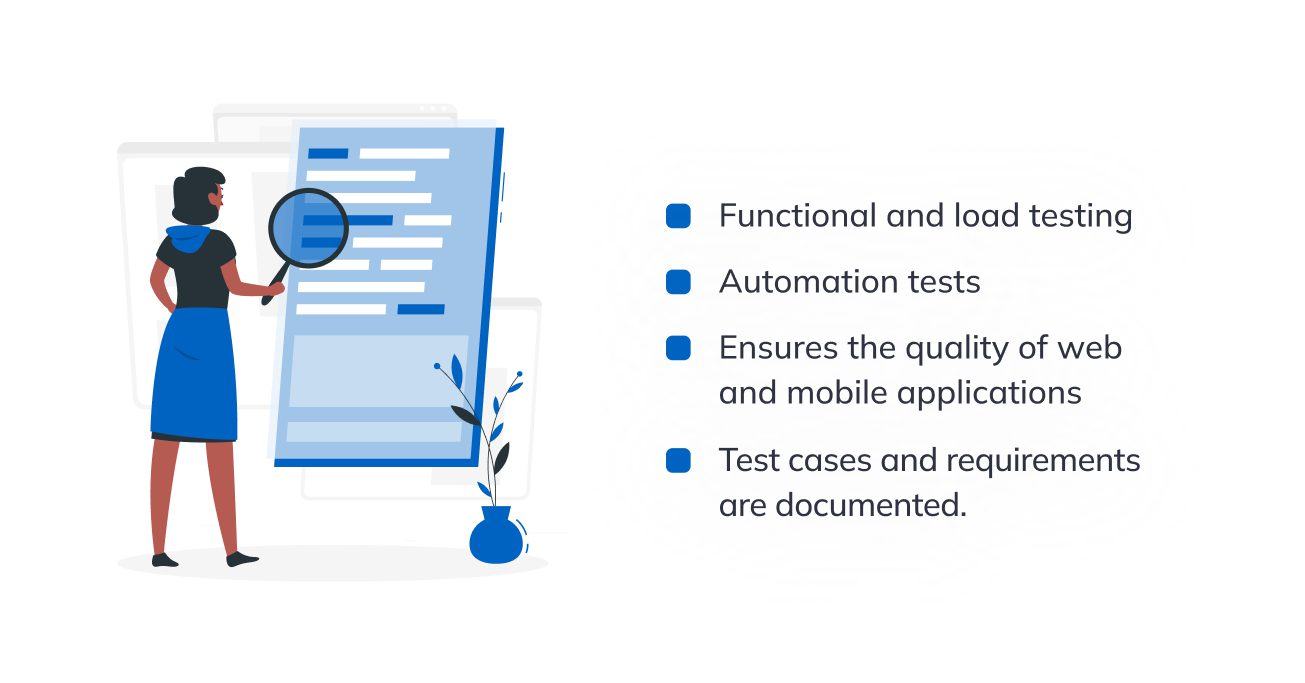 Such services can reduce the number of bugs, improve software stability and clients image risks. The outsourcing company uses its own solutions to reduce test time. When outsourcing QA services you don't need to maintain a whole department of QA engineers. A qualified dedicated testing team will conduct full-scale testing of your product.
During the quality assurance services the outsourcing company carries out:
functional and load testing,
automation tests,
ensures the quality of web and mobile applications
test cases and requirements are documented.
The Outsourcing company manages the process and constantly interacts with the Customer according to SLA.
Product design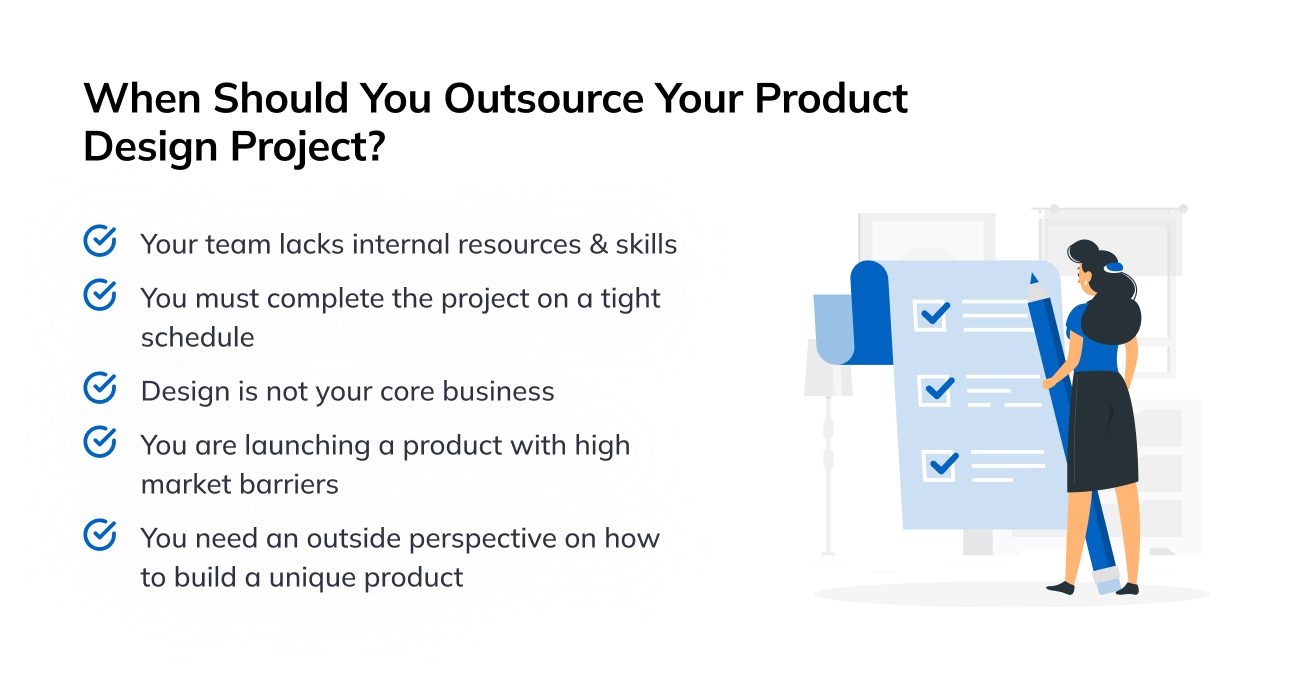 Your customers will love your product, if you have an attractive design. Outsourcing the product design enables you to easily attract new users. Outsourcing company will start with user analysis and technical consultation, then UX/UI design and QA testing.
When you outsource this service, third-party can look at your business from a different point of view.
UX/UI designers can offer original and creative ideas for your web design. In addition to technical assignment, give the designers as much as possible information about the product, explain what functions should perform the required design and clearly indicate the deadlines.
Look how we develop UI/UX design and interface
What are the Benefits of an IT Outsourcing Company?
Save up on the total cost

Minimize delivery time to market and increase productivity
Bring innovation and improve quality
Save up on the total cost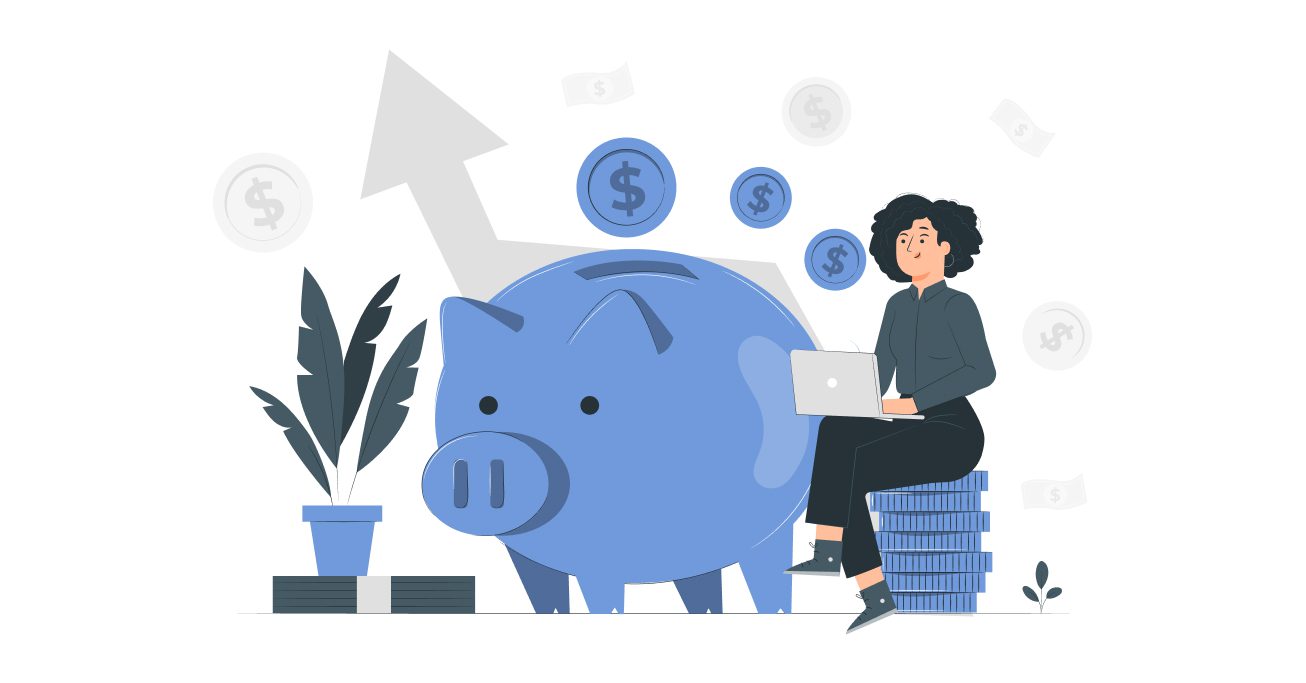 According to Clutch Survey (2022) https://clutch.co/benefits-outsourcing-small-businesses, which interviewed 1,003 companies, business owners showed that one of the reasons to outsource is saving up on the total cost compared to the in-house development. There is no need to pay salaries, calculate and transfer to the company's budget, etc.
The IT outsourcing company often has a wide range of specialists, who work with different clients and tasks. Providing the same staff with various specialists is a very expensive task. So it's cheaper to hire a software engineer from an outsourcing company.
Minimize delivery time to market and increase productivity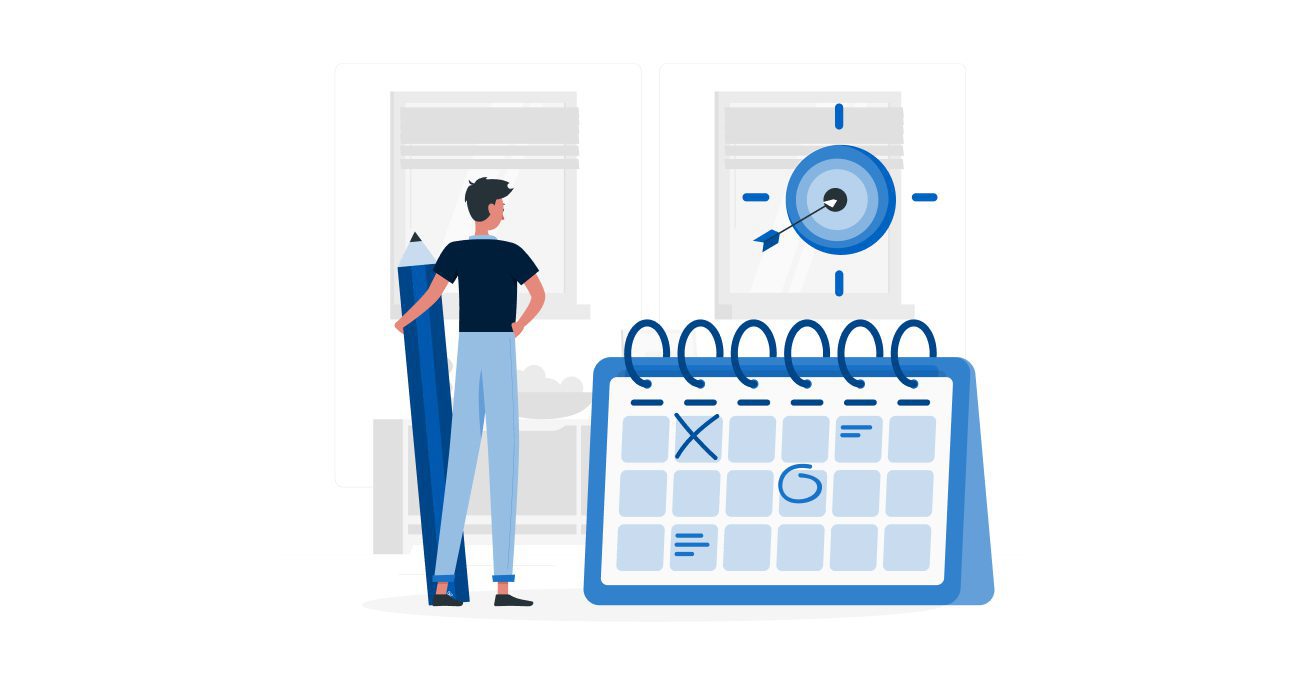 Imagine you can easily reduce delivery time for your digital product, just hire tech developers. They will meet any challenge that you have in your business or startup. With IT outsourcing, the solution of a complex problem becomes "collective intelligence", since the solving problem is not individual, but the company as a whole.
The process of changing the team is sometimes difficult and expensive. Unlike in-house employees, the IT outsourcing company provides new specialists to solve the customer's tasks during the vacation or illness of the assigned software engineer.
Bring innovation and improve quality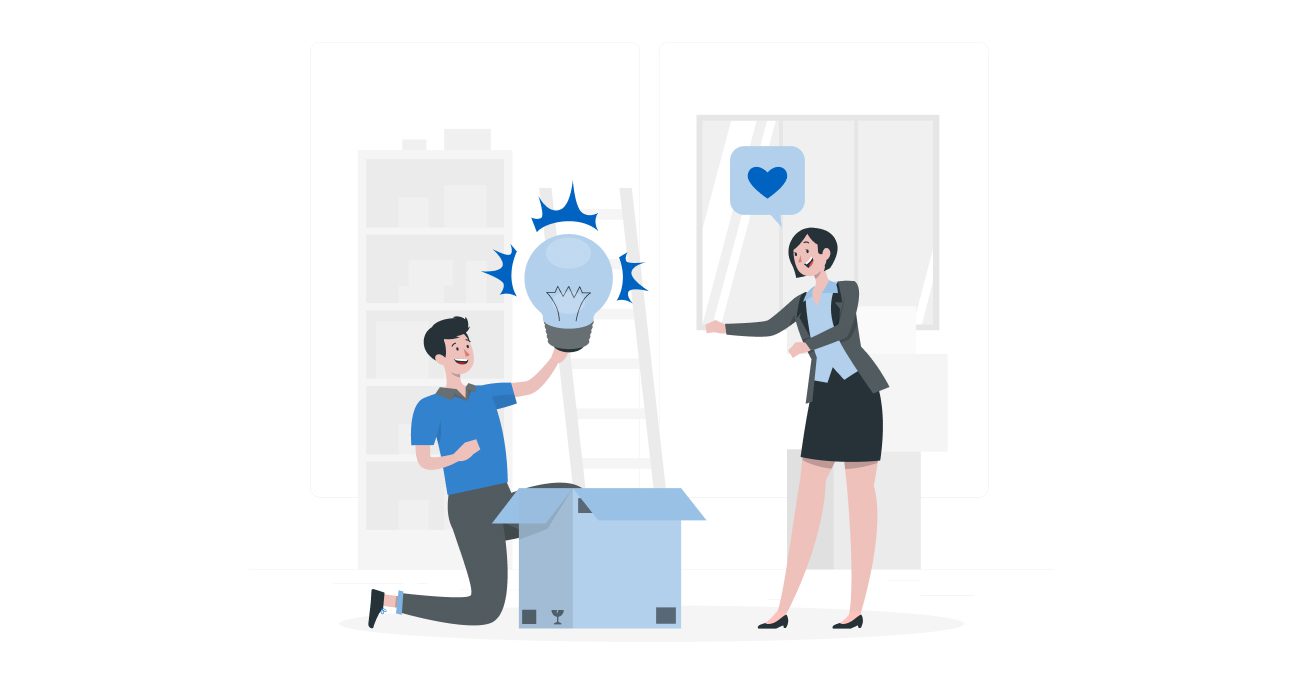 The IT outsourcing company operates on tasks that are fixed and controlled by both the customer and the company. Such objectives will have deadlines, a plan of actions and expected outcome. In addition, the IT outsourcing company always strives to increase the productivity of its own engineers.
Over the years the company has developed its own experience in complex procedures and regulations that allow it to solve the complex tasks, accompany and monitor the current services of the clients.
From outsourcing, you get not only a competent specialist, but also a service system that allows you to prevent accidents and control the infrastructure.
You will always need more software engineers. The market of software technologies is multi-sectoral. Any IT company can't hold all types of developers in each project. So, if you need to find top software engineers for a specific project, go for an IT outsourcing company.
If you are looking for a comprehensive solution, forget the freelance specialists. In most cases they are suitable for solving local tasks, and you can't rely on their skills. Working with an IT outsourcing company, you can make business more profitable and do not need to worry about IT solutions.
What are the IT Outsourcing Types?
Experts conventionally divide IT outsourcing into two types
IT staff augmentation
Product development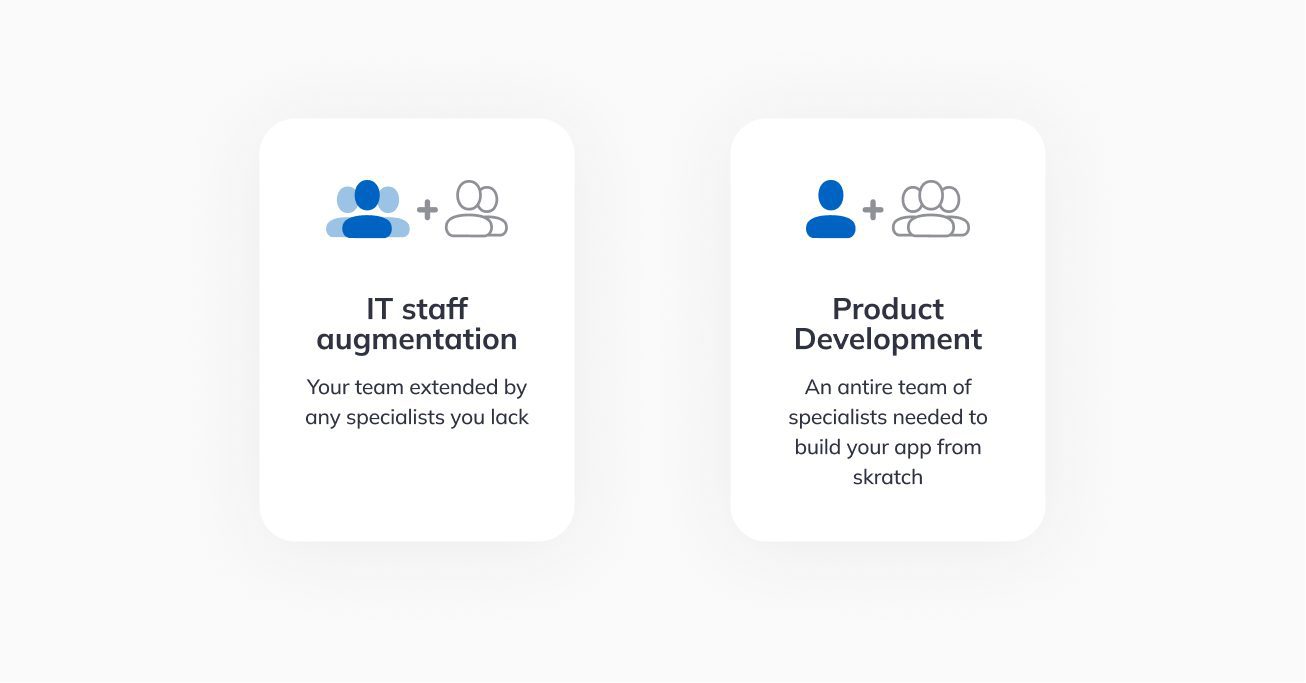 Staff augmentation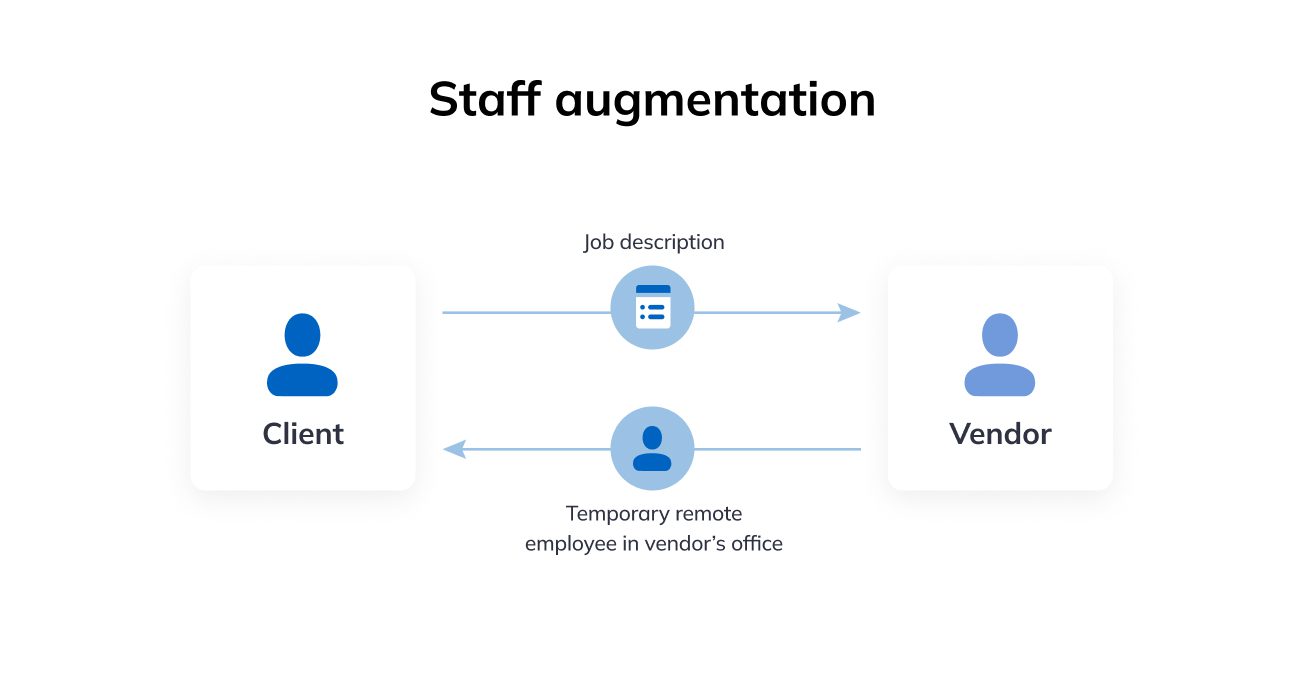 This type is the most popular and has its own advantages. The customer concludes a contract, according to which he will use the help of an outsourcing company in the search and subsequent selection of the IT specialists he needs.
In this case, the client company, while leveraging external resources, retains direct management of the internal IT infrastructure and full control over all services. The outsourcer guarantees that the partner staff meets its requirements and will provide a replacement if necessary.
You will be able to get a team of highly qualified specialists for a specific period of time, which will help to reduce the cost of staff. This service is also used when there is a shortage of qualified staff and when the company cannot afford to expand staff.
There is a rule: the more staff that work in an organization, the more taxes. And often, increasing the permanent number of employees leads only to high costs and burdens on the accounting departments.
In addition, you will not need to maintain a huge staff of human resources.
All personnel issues, including taxes, are decided by the company – outsourcer. You will get high-quality results from the business process without worrying about the working conditions, workplaces, control, and risks associated with the task.
Read more about how to hire an outsourcing software development team for a startup.
Product development
An IT outsourcing company develops the app according to your requirements. It takes over all functions related one way or another to the maintenance of the client's information system; this form of IT outsourcing is more complex than the augmentation.
Product development type includes:
continuous support of customers' information services,
selection of employees,
performance of both emerging and planned tasks.
At the same time, the client is able to manage more efficiently the resources spent on the maintenance of IT infrastructure. The quality of IT services worked with this type of outsourcing, as practice shows, is guaranteed to improve.
In both types the IT outsourcing company is legally and financially responsible for providing the level of quality and safety of its services specified in the contract.
What are the Challenges and Risks?
Select incorrect process to outsource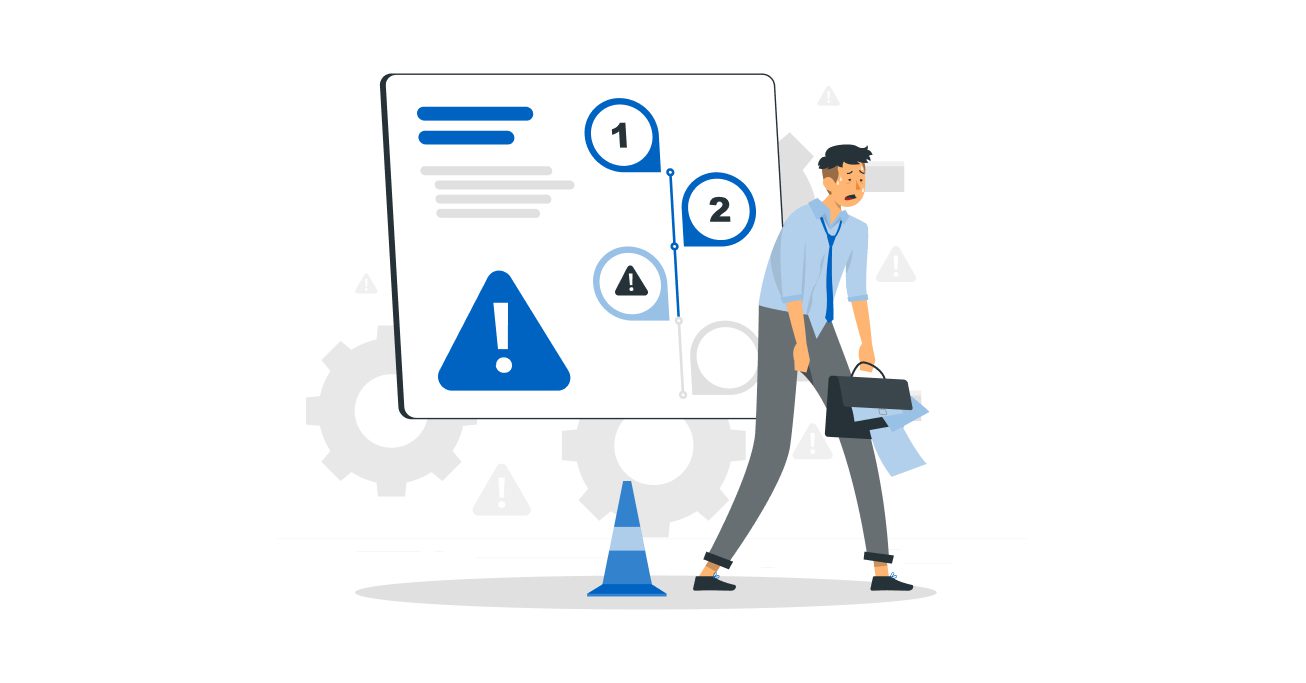 The decision to outsource the process should be balanced and weighed. If the product or service you outsource, being a part of the system, must be updated or revised every month, low cost of producing a separate service/product can become higher costs as a result.
Hidden costs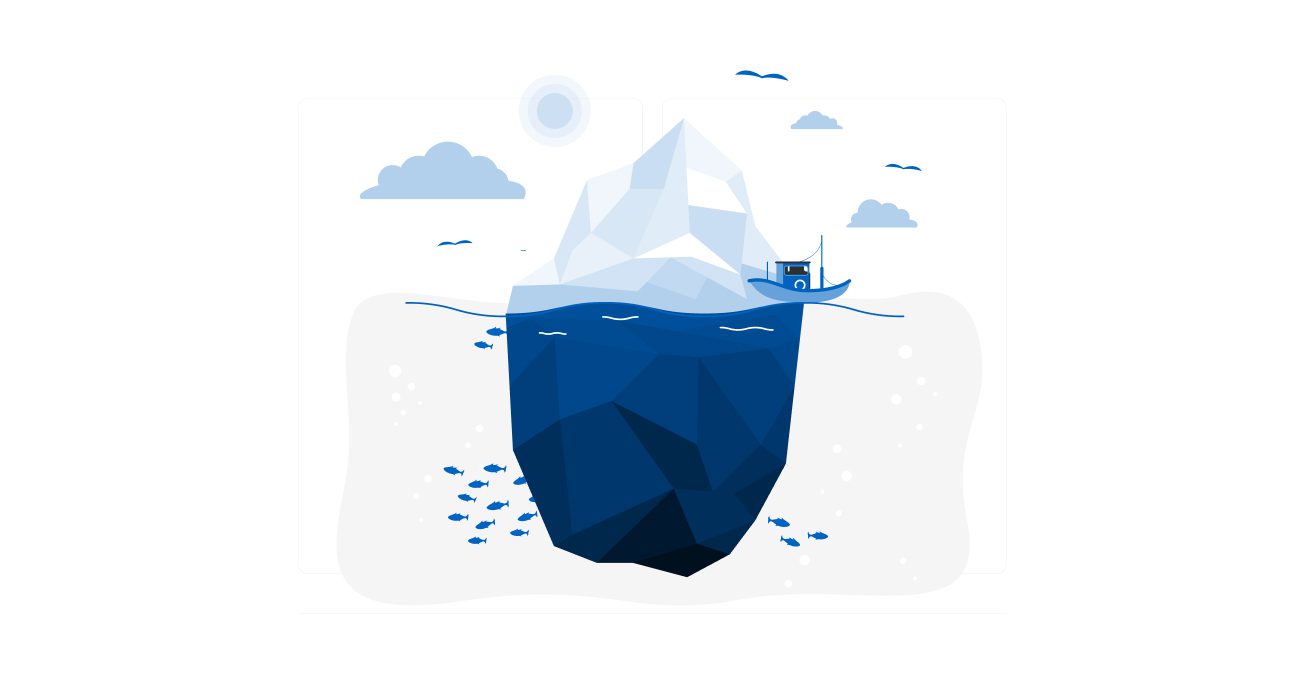 There are two types of hidden costs when outsourcing. The first is the management costs (research, negotiating, etc.) The second type—managing the interaction with an outsourcing company. Do not forget the importance of high degree customer involvement.
This principle requires the allocation of responsibility for operational management of interaction with the outsourcer on a permanent basis. You can mitigate this risk by cost analysis and forecasting.
Privacy risk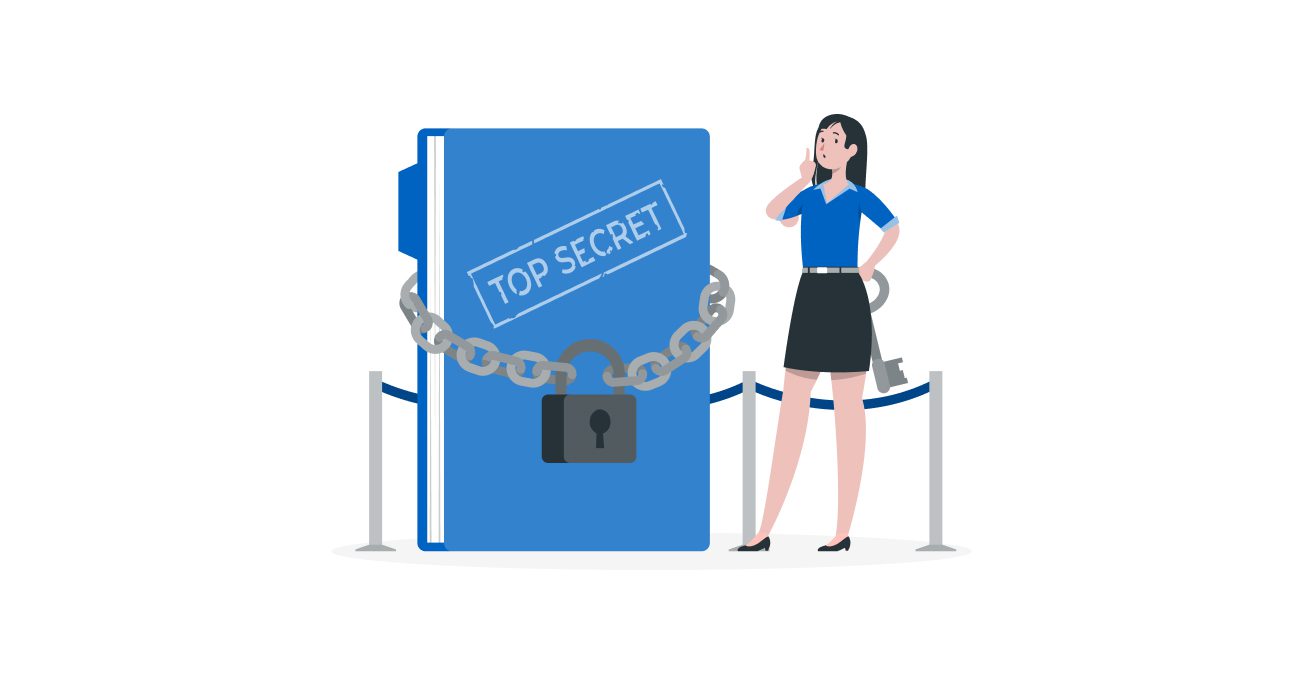 The problem of keeping privacy information by companies is currently one of the most difficult to solve, and it is virtually impossible to avoid. This risk is based on the degree of business process importance and possible losses associated with disclosure.
It should be noted that the risk is one of the most significant for the management of a company. In this case, we recommend information flow analysis and NDA. In addition, the reliability and reputation of an outsourcing company is also one of the factors that reduce the risk of confidential non-compliance.
Lack of control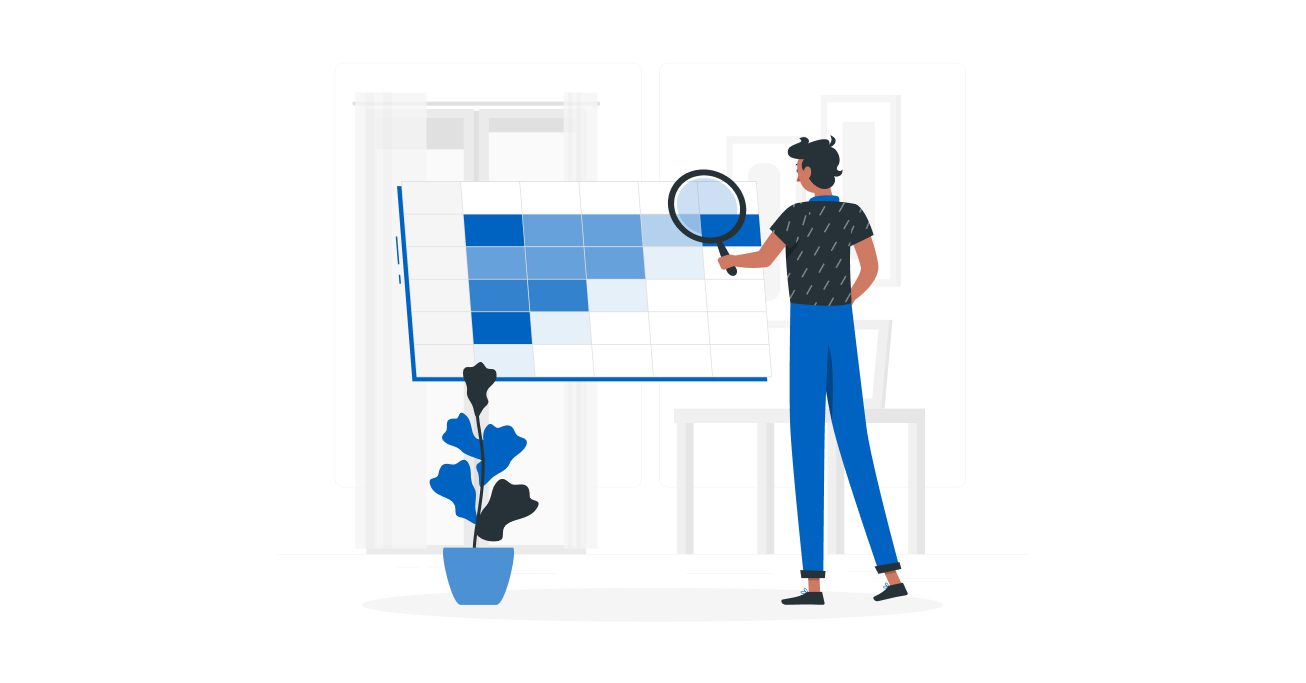 It is extremely important for the client in the outsourcing project not to loosen the control over the operations entrusted to outsource. It is crucial to keep outsourcing in line with corporate strategy. While the vendor`s management skills are important, they must be matched with the technical skills.
Systematic monitoring and interaction with the outsourcer will minimize this risk. It is vital to fix the results of intermediate control and outsourcer performance according to the company's criteria and requirements.
Risk of low professional competence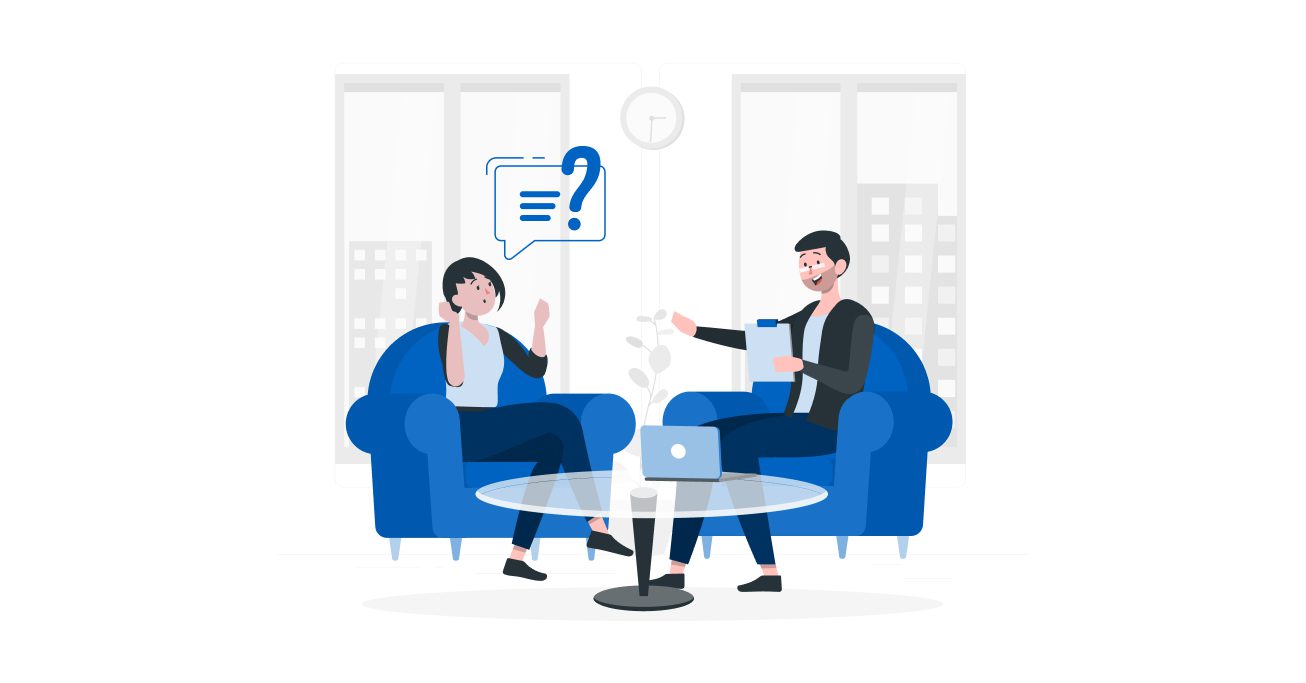 One of the reasons for it is poor quality services for the objective circumstances. In this case, it is usually a lack of technological and other competencies of the outsourcer, who is willing to fulfill in good faith the obligations imposed on him, but cannot temporarily do it.
The risk of poor quality services permanent or for objective reasons leads to financial losses for the customer due to insufficient quality of the outsourced business process.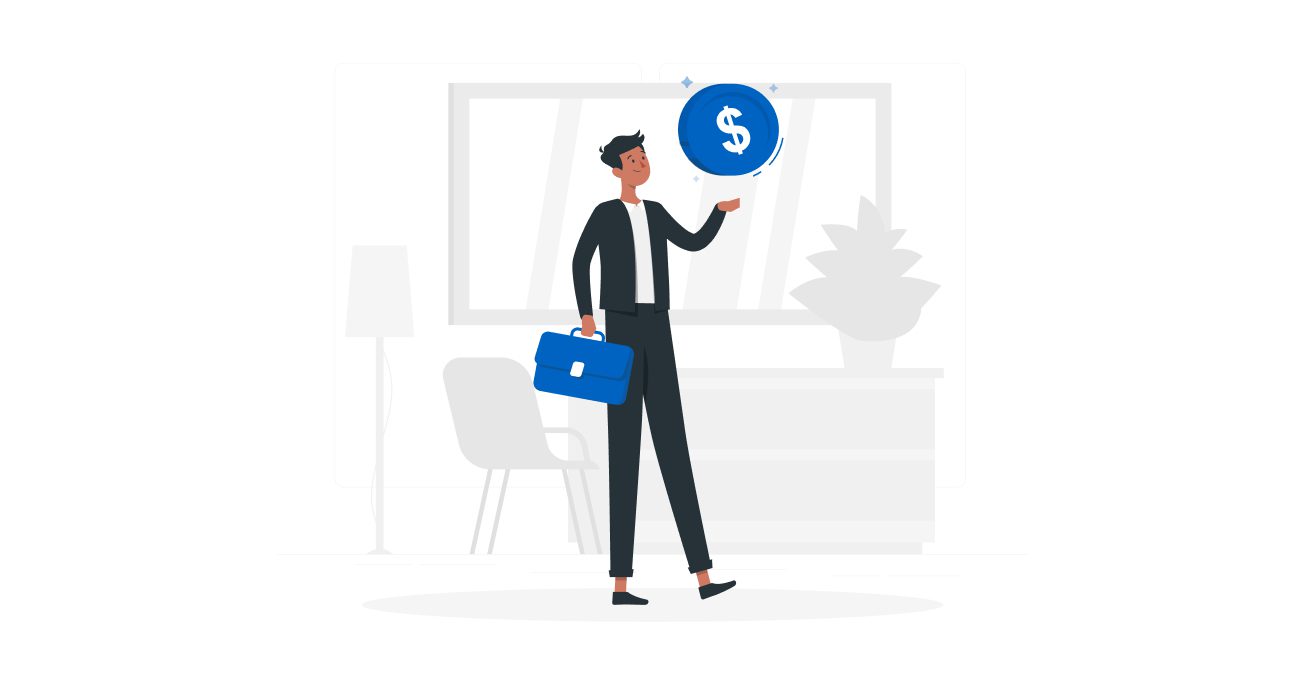 The occurrence of this risk entails for the company the need to make a decision either to break the relationship with the outsourcer or to meet its requirements (revise the price upwards).
Both options represent a loss to the company, because it does not receive services to perform the required function while seeking a new IT outsource company or increasing the cost of its services.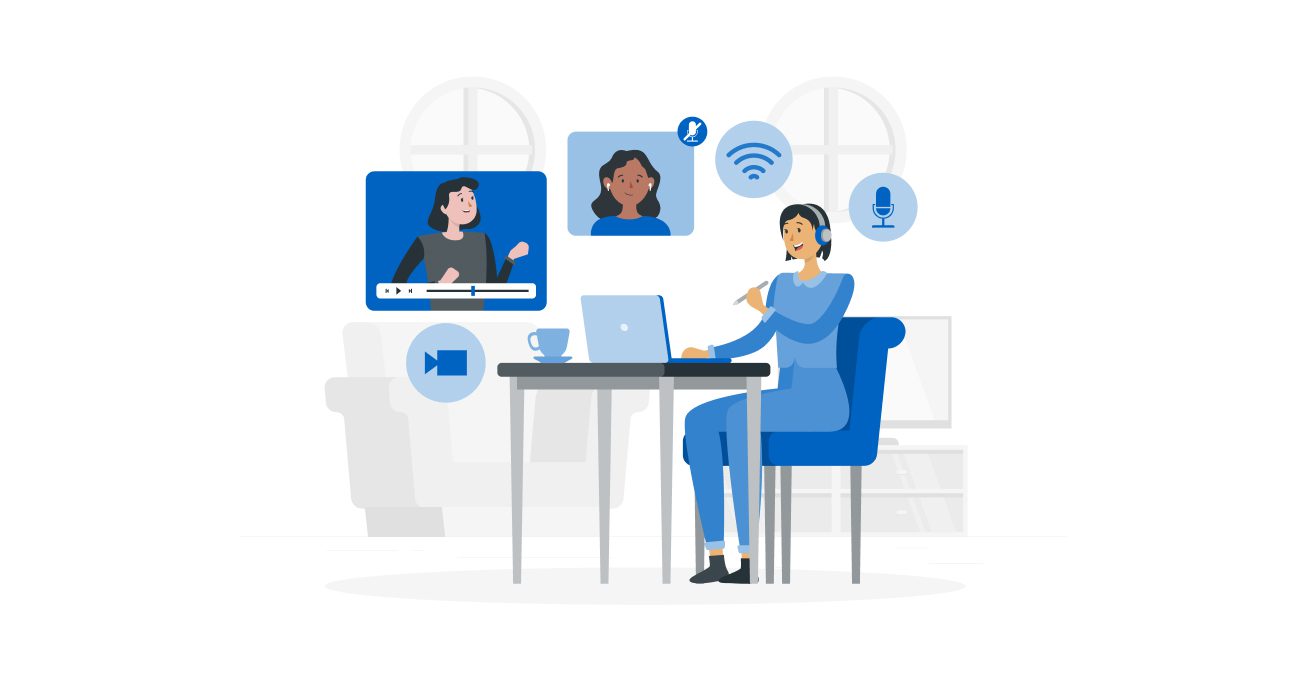 In-house staff is closer to the company. New people in IT infrastructure is always a human resource problem. Often there are language and cultural barriers with outsource staff. Also the time difference can lead to misunderstanding. Companies should be ready for these risks before hiring the IT outsource company and these failures should be discussed before signing the contract.
What Best Practices Do You Need to Know?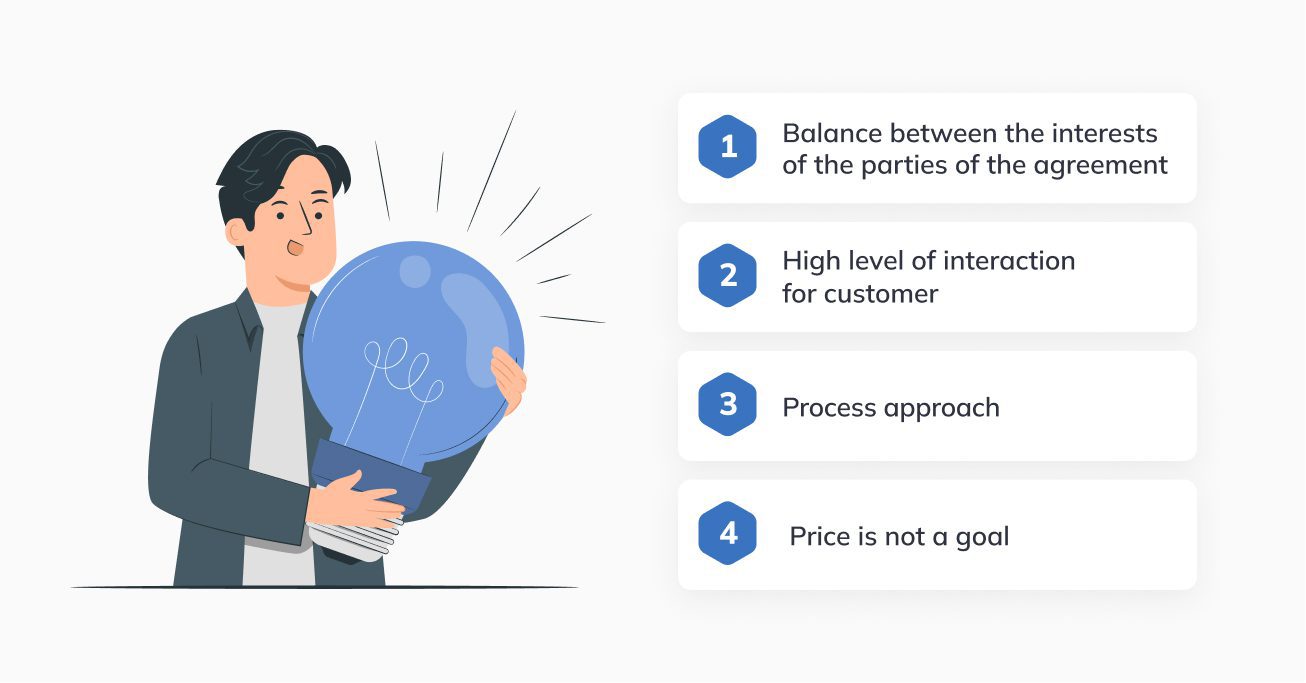 Outsourcing is transferring one or more of its processes to the third-party company. So to achieve the outsourcing goals you will need the best practices (principles) based on experience of companies and TQM and the ISO standards.
Balance between the interests of the parties of the agreement
High level of interaction for customer
Process approach
Price is not a goal
Balance between the interests of the parties of the agreement
The success of outsourcing depends on the commitment of management to balance the interests of the parties, which can be achieved through value-oriented and open interaction. During cooperation negotiations.
The parties should keep in focus the overall short- and long-term benefits, advantages that each party receives.
High level of interaction for customer
As part of the outsourcing processes, one of the key factors for success is the high degree of customer`s involvement (both management and staff) in building effective interaction with the outsourcer. This principle implies moving beyond formal contractual arrangements and establishing a trustful and open dialogue.
Outsourcing can be an effective means of achieving objectives, and the process is inherently risky. Incorporating management risk into the life cycle of outsourcing makes it possible to take advantage of positive opportunities and minimize the likelihood of undesirable events.
Process approach
The ability to consider any activity at the process level allows the company to identify the factors that have an impact on the management. So define the project scope and schedule. This will help to effectively achieve the goals.
Price is not a goal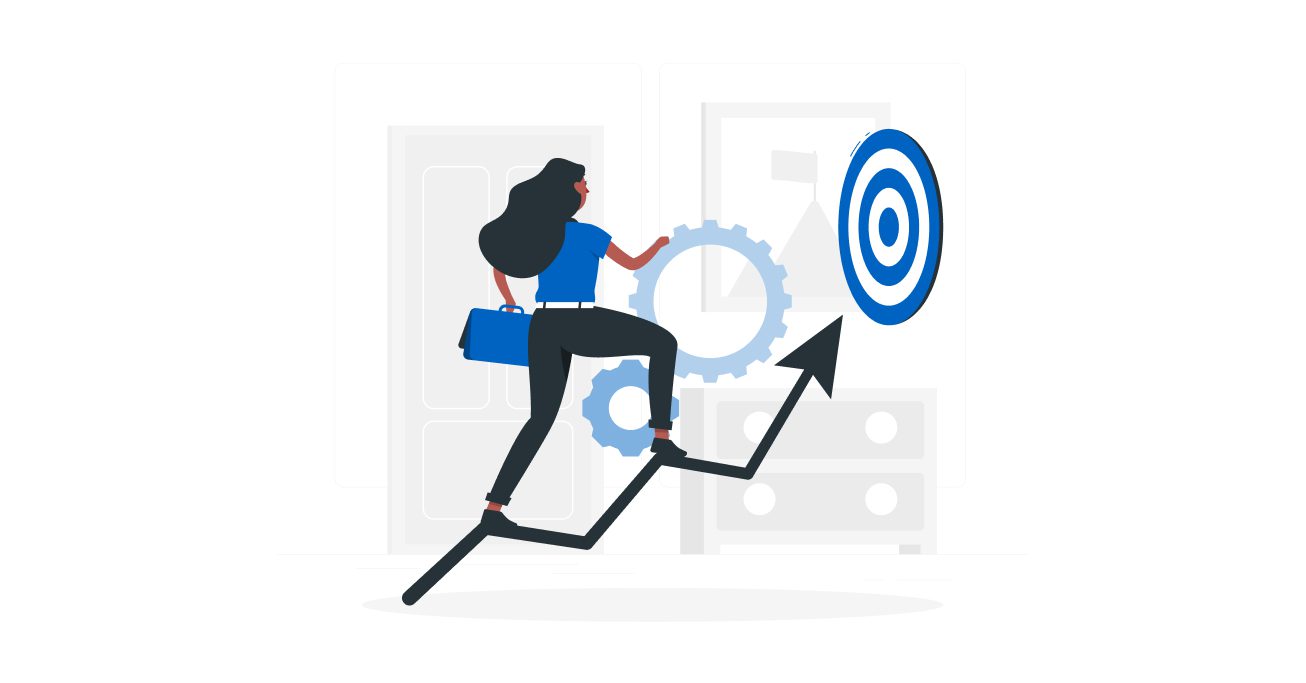 The main reason for hiring the IT outsourcing company should be based on the price. You need to carefully investigate the portfolio and case study of the company. You need to make sure that the tools and principles of an IT outsourcing company refer to yours. Then the choice can be made.
The practices listed above are interrelated, and applying one of them leads to the inevitable application of the other. The focus on these practices allows the management of the company to harmonize management decisions within the outsourcing processes.
How to Hire a Top Software Development Company?
Among a lot of IT companies in Ukraine, we need to find the right outsourcing company. Your choice is time-consuming and requires complex research.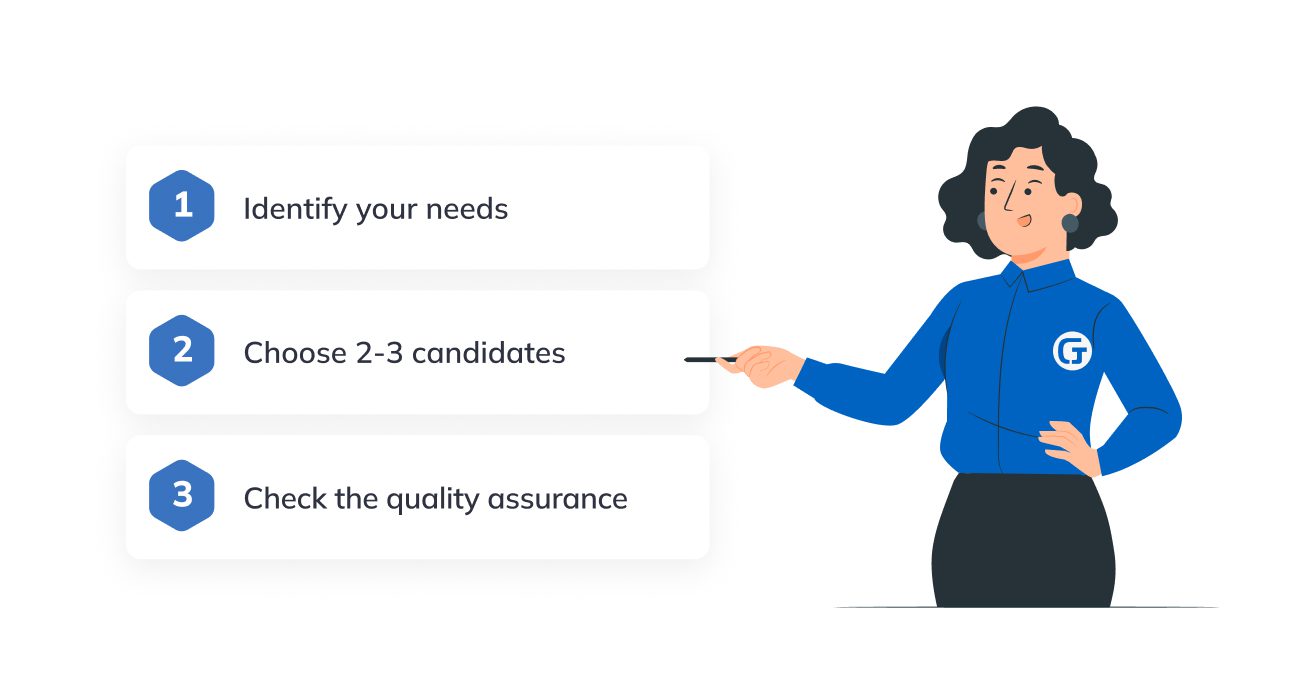 Identify your needs
Start from your needs and draw the requirements. Then you can choose the type of cooperation (product development or IT staff augmentation). This will help to hire engineers to fulfill your area of tech solutions.
Choose 2-3 candidates
Make a research and choose the candidates.
Check the quality assurance
Unfortunately, it is always a risk to make a bad decision and waste your money on poor quality services. So, ensure that this IT outsourcing company provides the case studies, a solid portfolio, and reviews.
Certificates, awards, and recognitions show the high quality of the company. Some outsourcing companies publish customer reviews on their websites, but they are mostly positive.
There are a number of independent platforms – Goodfirms, Clutch, and many others, that analyze the B2B market, rank IT companies, and publish detailed, objective interviews with clients of the company they represent. Such platforms constantly care about the reliability of their ratings and reviews.
Сustomers talk in detail and honestly about the projects they have completed and also evaluate the company. For instance, Glorium Technologies competence is proven worldwide recognition. The average score on the reliable platform Clutch for Glorium Technologies is 5 points.
Examine procedures and communication routine
You can read case studies to understand how an IT company can work and what services it can present.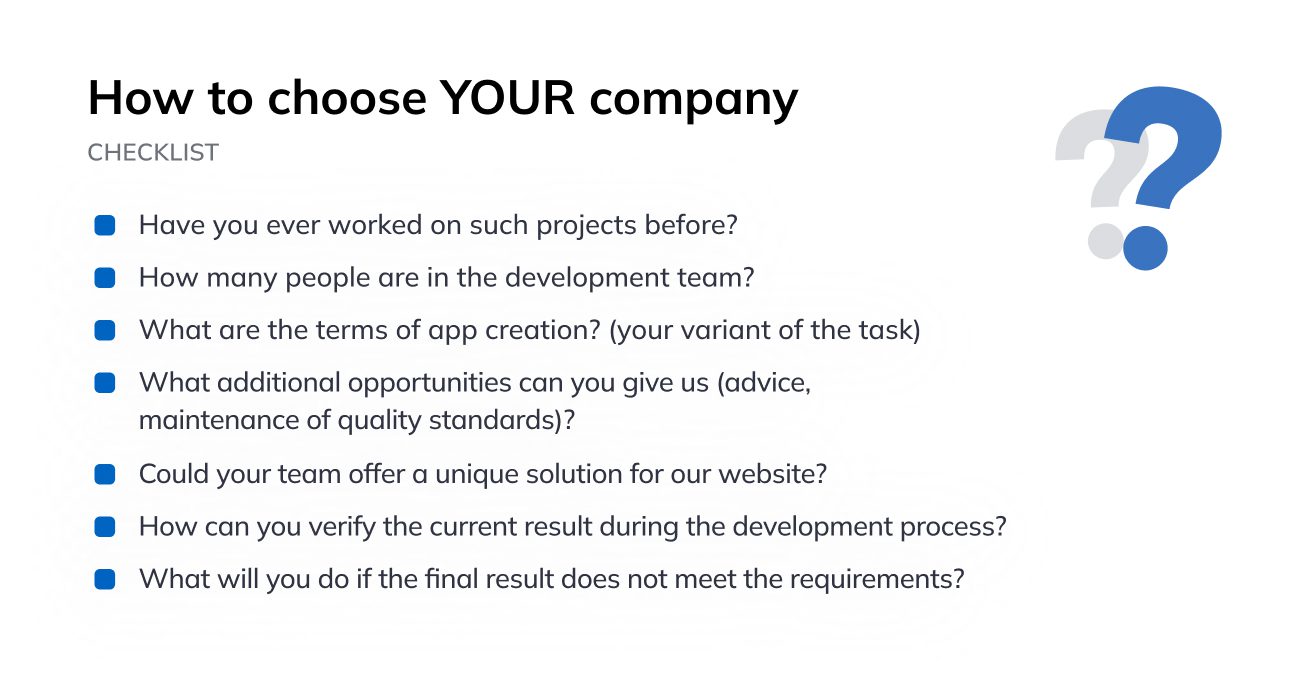 You can read more about outsourcing mistakes selecting a vendor background.
Check the NDA and sign the contract
Facing the conflicts and violations of the Non-disclosure agreement can be a sticking point for any company. So you need to be sure that in the NDA trade secrets/trademarks/copyrights/patents will be noted.
An IT outsourcing company is often financially and legally responsible for leaking confidential information. Also, the company will strive to reduce the risks of information leakage, because in this business the reputational component is very important.