According to CBInsight, 90% of startups fail before going to market. It happens due to lack of budget (38%), incompetent team (15%), and delayed MVP release (10%). Imagine the situation: you prepared a business plan, drew a roadmap, and launched your startup.
Potential investors are ready to invest big money in your project, but before that, they want to see at least a prototype of your idea. Realizing this, you decide to develop a demo version of an IT product, but you face many problems such as lack of experience, lack of time, or a large amount of work.
In this case, there are 3 ways out of this situation:
To develop the project clumsily, but not to retreat.
Postpone the meeting with investors for a short time.
Hire an outsourced development team to make a prototype.
Of course, it all depends on the starting budget and the ability to pay for the services of experts. But let's look at it from the other side:
Having implemented a project on your own with several mistakes and shortcomings – you risk reducing your trust credit or losing your investors.
By postponing a meeting with potential investors – you show your negligence as a business partner.
By releasing a prototype by specialists – you get a high-quality model for demonstration.
Which of these results do you think is the best? Of course, the last one, because after demonstrating a working IT product, the chance of attracting investment to a startup increases significantly. Do not be discouraged when calculating large amounts of staff costs, you won't need it, at least for the first time.
Top 5 Tips for a Flawless Startup Launch
Let's figure out when you need staff and when you can get it through contractors. If your startup is tailored for the IT sphere and you are a software developer, then you must have a team already, which means you can implement a project and demonstrate to investors or release it to the market as an MVP. That's logical.
Startups related to, for example, commerce, brokerage, or logistics services also need websites and apps. Although they are vital for businesses, their development and maintenance can be delegated to contractors.
You will learn how to choose the right performers for your idea a little later, and now let's talk about what factors influence the successful launch of a project on the market. So, here are 5 basic recommendations for a beginner startup:
Allocate your budget wisely. You often have to sponsor the first MVP version yourself. Don't waste your money on the most expensive tech stack if the simpler option is suitable for you.
Agree on plans and actions with partners. As a rule, the idea is launched in a team, and the individual ambitions of each participant (except their leader) only destroy harmony. Therefore, it is necessary to make decisions carefully and together.
Do not delay entering the market. Downtime often leads to failure because while you are in doubt, competitors still promote and scale their projects, leaving your business far behind.
Do not release a "semi-baked" product. If you need a few extra days to polish the app or test all its features, take this time for revision. Such a short delay won't damage your reputation, but it will increase your competence in the eyes of the community.
Delegate tasks to contractors. You may not want to outsource the entire project, but some of the functionality, design, or SEO problems can be solved by qualified personnel.
As you see from our advice, it is vital to strike the perfect balance between quality, cost, and speed. The better you plan your path to success, the easier it will be to implement the project with minimal investment and resources. The fast release will offset the investment and bring the first profit that can be used to upgrade the MVP.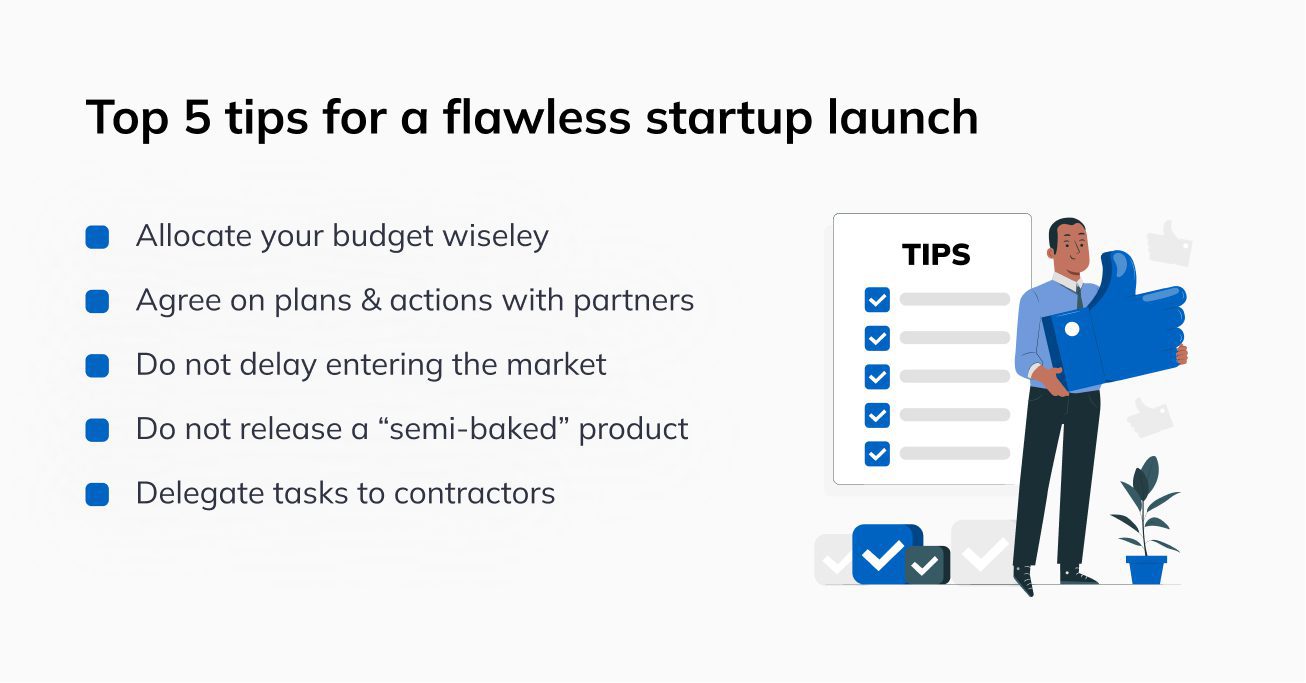 Outsourced Development Team: What are the Benefits Hidden Behind the Estimated Budget Spending?
To correctly assess demand for hired workers, you need to consider the advantages of outsourcing over holding the staff. Indeed, it is cheaper and more efficient. But this is not always the case. Let's start by looking at the general benefits of working with contract development teams:
Cost-effectiveness. The services of an outsourcing company are relatively inexpensive because the price is calculated according to the formula volume + term + functionality + quality + number of performers. The customer does not pay rent, salary, and taxes, only the amount specified in the contract.
Performance. Experienced developers know how to split up into teams, assign responsibilities, and get down to work quickly. And you can focus on prioritized business processes and check the project reports from time to time.
Variability. The outsourcing market is usually saturated with specialists of different profiles. You have a choice: recruit a team of bitty freelancers purely for your technology stack or order the services of a specialized company, which, in addition to implementation, will also advise and conduct PoC.
Flexibility. If any development stage requires changing the stack or redoing some functionality, outsourcing developers will adapt to new tasks. They, unlike full-time employees, are accustomed to dynamics and constant adjustments, so they quickly respond to a change in goal.
Loyalty. An external team won't pay attention to the relationship between the co-founders of your startup, their conflicts, and so on. Such workers are focused on the quality result on which their fees depend. When hiring workers, get ready that they will fulfill your order phlegmatically, without being distracted by internal strife.
As you can see, outsourcing services bring high-quality results for very modest money. Rapid deployment and MVP preparation is a trump card in a highly competitive world.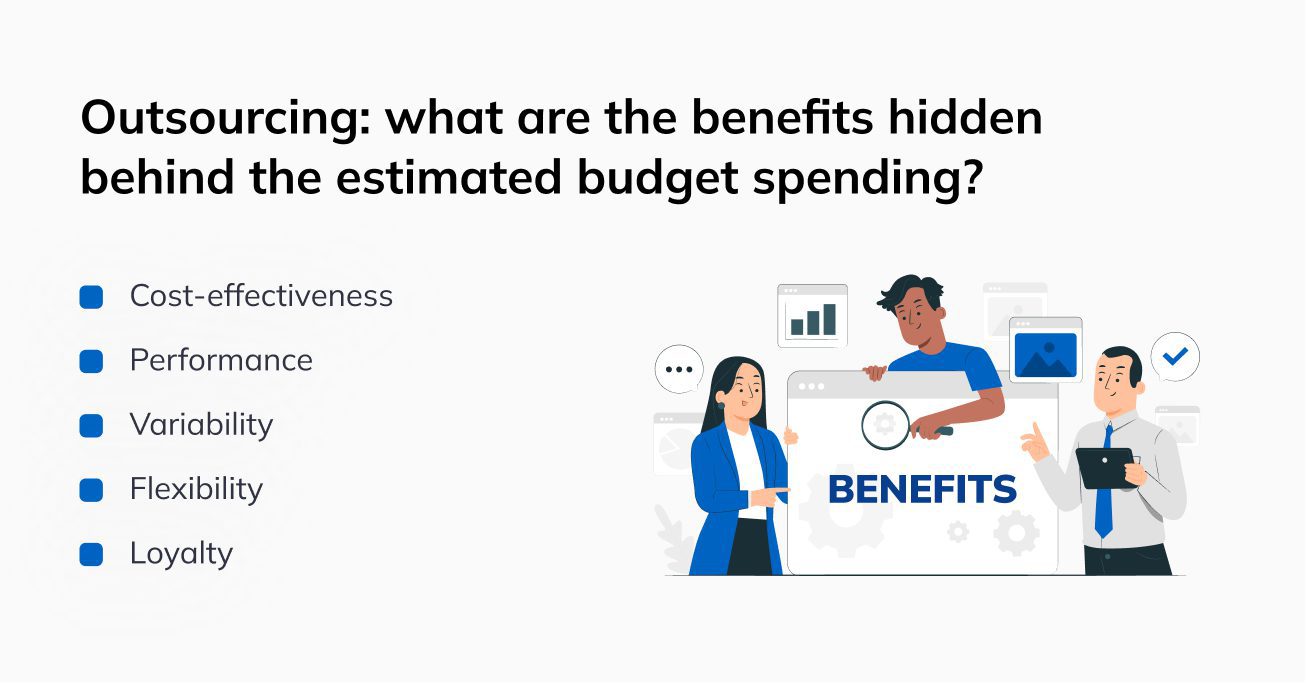 Global Outsourcing Issues: Are They Relevant in 2023?
There are 3 main difficulties in working with developers remotely: the language barrier, complicated communication, and different time zones. It applies to offshoring and nearshoring.
As for traditional outsourcing, the following problems are relevant: low involvement of performers, weak motivation, mediocre quality of work, and oversaturation of the market. It is fair to say that most of these nuances are losing relevance lately because companies that provide remote services are focused on quality, punctuality, and reputation.
To protect yourself from hiring an unqualified team, wasting budget, and receiving an unviable MVP, study reviews and recommendations on specialized websites. These can be both freelance platforms and resources for recruiters, where you can discuss the quality of contractors' work.
Hiring Startup Developers: Preparing for Work
So, you already know that hiring an outsourcing company is the best way to develop an MVP for a startup and avoid expenses and problems. To formalize cooperation, you need to prepare for it carefully by making a list of requirements, responsibilities, and deadlines. Let's take a closer look at the procedure of selecting performers for a project.
How to hire a responsible team without making mistakes?
First of all, consider what exactly you want to achieve: a viable MVP or a mock-up to demonstrate the prospects. The startup's success depends on implementing the initial idea, which becomes the basis for the deployment and scaling of the product.
Therefore, it is essential to provide quality control from the first development stages and promptly make changes if necessary. Let's figure out how to choose performers correctly.
Checklist when ordering outsourcing services:
Prepare requirements for candidates: skills, technical stack, and readiness for making changes and implementing complex functions.
Study CVs of candidates and check out their cases and reviews. It is clear that you cannot get all the answers right away, but you will have at least an idea of ​​the team's skill level.
Find out how candidates work with their customers: working hours, frequency of communication and reporting, etc. Choose the cooperation model that suits both parties.
Don't go after cheap development. Desire to save often incur additional costs and extra time to correct mistakes.
Measure by actions, not promises. If they guarantee to meet all the customer's requirements, they are most often beginners overwhelmed with enthusiasm but lack experience.
Monitor the work of contractors. Agile has tools like Jira that give the customer access to project management, reporting, and roadmap.
Make sure that the team is aware of the specifics and functionality of the project, clearly follows instructions, and understands the responsibilities assigned to them.
By following this list, you will surely find the best performers. Responsibility and punctuality are the most critical requirements for an outsourced development team. It is easy to dialogue with experienced and educated specialists or make changes to the project. After all, it is just pleasant to cooperate with such experts.
Conclusion
The viability of the MVP and the success of your startup depend on the right choice of outsourcing performers. Therefore, it is necessary to choose the best team that can begin the implementation of an IT product from the first stages and stay with you until the innovative solution is released to the market. GloriumTech developers provide a full range of services, from PoC to post-release support.
Working with us, you get world-class experts who will cope with your project, meet all the deadlines, and bring you the first income. For advice and ordering services, please contact the manager.
FAQ