General Overview
The topic Glorium Technologies raised during its last virtual summit (Boosting SaaS Products with New Technologies) was the impact of artificial intelligence, Big Data, and machine learning on the tech industry and the fields it's serving.
As Andrei Kasyanau, CEO and Co-Founder at Glorium Technologies mentioned in his speech, many company owners are trying to gain competitive advantages using the above-mentioned technologies. New tech helps get valuable insights into customer behavior, optimize the user experience, and improve customer retention. These solutions may also automate repetitive tasks and allow companies to focus on their strategic goals.
No wonder we saw an investment boom in the tech industry during the last few years. In 2013, the investment in artificial intelligence was $3 billion, and by 2021 it reached $69 billion. Those who worked with augmented and virtual reality raised $4.5 billion in 2021. The figure for Big Data also looks impressive – $17 billion in 2021.
But in 2022, we noticed a significant drop in tech funding. Investment in AI reduced to $40 billion; AR/VR fell to $3.2 billion, and Big Data – to $11 billion. What is the reason for that?
Tech Market Investment, $billion
| | | |
| --- | --- | --- |
| Market Name | 2021 | 2022 |
| Artificial Intelligence | 69 | 40 |
| AR/VR | 4.5 | 3.2 |
| Big Data | 17 | 11 |
Source: Crunchbase
The global economy had a very challenging year. Many companies were still facing some post-COVID challenges, but the downturn affected by the Russia-Ukraine war also significantly impacted businesses. Everybody considered the tech industry quite resilient to arising issues. But in 2022, it had significant layoffs and had to change how it got and retained clients.
Investors are now more cautious about funding tech startups.
"Today, most investors do not have the patience to wait many years and invest hundreds of millions in turning a card. Many want to see a clear path to profitability during the financing they consider being part of." Matt Shaffer, Director of Artificial Intelligence & Co-Founder at RIOS Intelligent Machines, Inc., mentioned this during the summit.
"Previously, there was a class of investors called tourist investors, which were investors with cash coming in earlier stages than they usually would, and now investors are telling us that those days are gone," he continues.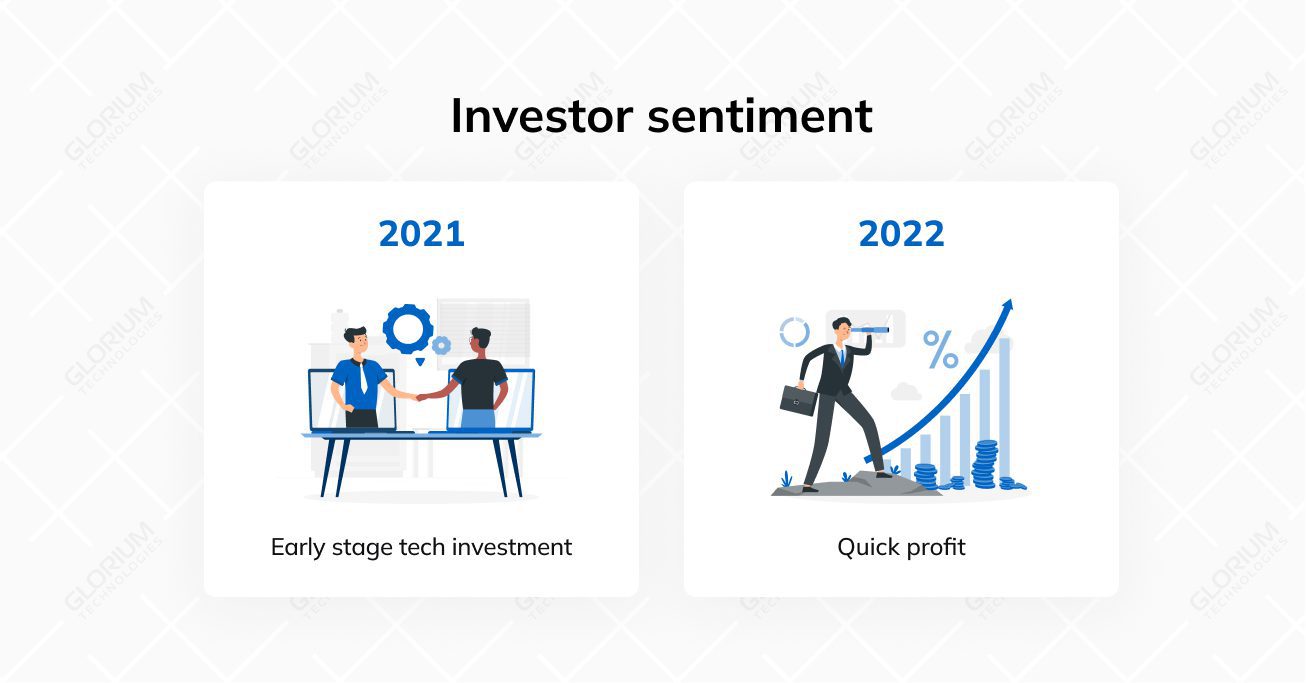 But what does the path to profitability looks like for these deep-tech startups? They face the same business challenges as any startup. But they also have to navigate the additional complexity of technological risk. So consider it if you decide to hire AI developers.
"We still look carefully at the market we are targeting and understand how machine learning or AI strategy can fundamentally become a product," Matt Shaffer says.
Repetitive task automation is a good market opportunity. But some solutions are revolutionizing the industry and the way of life. For example, let's look at the aspect of user identification.
"We need actually to know who we are talking to. Only because the data became more critical, more sensitive and frankly more intrusive," Patrick Nunally, CTO and Co-Founder at Blockchain Exchange Network, says.
Passwords, biometrics, and face recognition systems are imperfect and cause some inconvenience to users as they must submit that data constantly or invent (and forget) long passwords with special symbols and numbers.
"We needed a technology that would create a pervasive security, and it would be transparent, it would apply across the board of all network-born services, and in a way that a user didn't have to play along with us." adds Patrick Nunally.
The AI-based mechanism allows the creation of a "life print" of a person's activity based on such factors as voice, walking gait, and places the person attends. For this purpose, it uses cell phone sensors. And if someone gives the phone to someone else, it can be easily identified. "Simply by the baseline of how the phone is held and a few other metrics associated with it," he explains.
Of course, this may cause privacy concerns. But here, experts also have a solution. "We do not necessarily need to know who the person is. We just need to know whether they are acting like themselves," Patrick Nunally says. That approach is called bioinfometrics.
Challenges
But as technologies get more advanced, the risks also become more substantial. Let's take healthcare, for instance. Latest technologies have allowed physicians to gain a bird's eye view of their patients, providing them with an invaluable tool for treating conditions and uncovering family connections. Unfortunately, malicious actors can exploit these devices to steal data or tamper with the equipment, which risks patient privacy and safety. Florence Hudson, Executive Director at Northeast Big Data Innovation Hub, raised this issue during the virtual summit.
Another significant issue is that cybercriminals use AI for their attacks, and AI-based systems sometimes react poorly. Dan Shiebler, Head of Machine Learning at Abnormal Security, claims that we must adequately train most models to be productive in a natural setting. They can easily defeat gym punching bags but struggle with real-world opponents – so it's no surprise when they falter against security threats. Therefore, developers must log data from actual commercial environments and give their models the training needed to react appropriately in such conditions; only then will they truly be prepared for cyberattacks.
Forecasts
According to Andrei Kasyanau, the industry will need to resolve the following issues this year: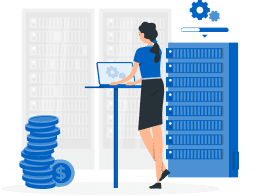 Increasing capital expenditure in maintenance requirements
The main reason is the amount of data everybody needs to process. This will result it infrastructure costs increase as well as the boost of cloud services.
Security concerns
More sensitive data will be a target for hackers to steal it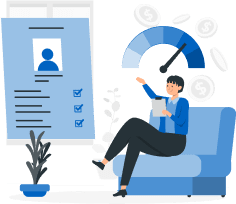 Labor shortage
Despite recent layoffs companies will be in a strong need for new talents especially for the new tech where special skills are required.
The outlook is generally optimistic. Although funding levels are falling, the market forecasts don't look too bad. There are projections for the global big data market to reach $243 billion by 2026 and grow at a CAGR of 11%. In 2022, the artificial intelligence market was around 220 billion US dollars. It will reach USD 1.6 trillion by 2030, with an annual growth rate of 38.1%.
The new tech market is quite resilient, and the world is always looking at new tech.
"It's only a matter of time before we see the increase of the startup funding in the new tech." Andrei Kasyanau says.
The perspectives look promising if you are about to launch your tech startup. Glorium Technologies can offer you a helping hand and advise you on all project stages.