How can startup CTOs address high pressure in today's challenging world? Tanmay Kayande, CTO at Respond Crisis Translation, thinks they should invest time in developing themselves to be efficient leaders. In his presentation during Startup CTO Summit hosted by Glorium Technologies, he tells how Zen can be applied to startup management, focusing on personal growth, effective delegation, and fostering a culture of continuous learning and improvement.
Finding Stillness in the Startup Landscape
Startups are known for their fast-paced and rapidly changing nature. Amidst this chaos, it becomes essential to find moments of stillness to gather our thoughts and make informed decisions. "So, startups are fast, tech is faster, and US CTOs in tech startups need to stay ahead of that pace in order to be successful. And neither school nor life teaches you how to maintain such high performance for a sustainable distance," Tanmay stresses.
Embracing Zen in startup management involves focusing on personal development and well-being. By investing time and effort in their own growth, CTOs can become better leaders capable of guiding our companies toward greatness. "Once we fortified ourselves, then it's time to carry the principles of Zen to our organizations," Tanmay says
The Power of Non-Attachment and Effective Delegation
One of the key tenets of Zen is the practice of non-attachment. As startup CTOs, it is natural to want to be involved in every aspect of the business. However, holding onto every task can lead to overwork, stress, and a lack of focus on the bigger picture. By delegating effectively and empowering our teams, CTOs create an environment that fosters creativity, innovation, and growth. The story of Captain David Marquet and the USS Santa Fe submarine illustrates the transformative results that can be achieved by creating a culture of ownership and accountability.
In the book "Turn That Ship Around" by U.S. Navy Captain David Marquet, he recounts his experience taking command of the USS Santa Fe submarine, which was known for having one of the worst performing crews in the Navy. Captain Marquet was assigned to turn things around and improve the crew's performance.
Upon joining the crew, Captain Marquet noticed that they would constantly seek direction and permission for every task, even ones they had done numerous times before. It is possible that the previous captain had instilled a strict need for things to be done in a certain way or felt the need to offer guidance and direction for every aspect of their work. This likely placed a tremendous amount of stress on the captain, who had to make countless decisions and oversee not only his own tasks but also those of his crew.
Captain Marquet, however, took a different approach. He issued a single command to the crew that revolutionized their dynamics. Instead of seeking permission or guidance, the crew was instructed to inform the captain of their intended actions in the present tense by saying, "I am going to do X." Unless there was a valid reason to disagree or investigate further, Captain Marquet would simply respond with a straightforward "Copy."
This simple change had remarkable results, significantly improving both the crew's performance and morale. The crew members began to trust themselves and were empowered to make proactive, intelligent decisions more efficiently. Captain Marquet's leadership style fostered a culture of ownership and accountability, demonstrating that effective leadership is not solely the responsibility of one person but a collaborative effort.
"Turn That Ship Around" serves as a powerful reminder that creating a culture of ownership and accountability within a team can lead to transformative results. Initially, adopting this practice of non-attachment might feel uncomfortable, as it requires relinquishing control. However, it is surprising how well things can progress when leaders loosen their grip and trust their team members to take charge.
Active Mindful Listening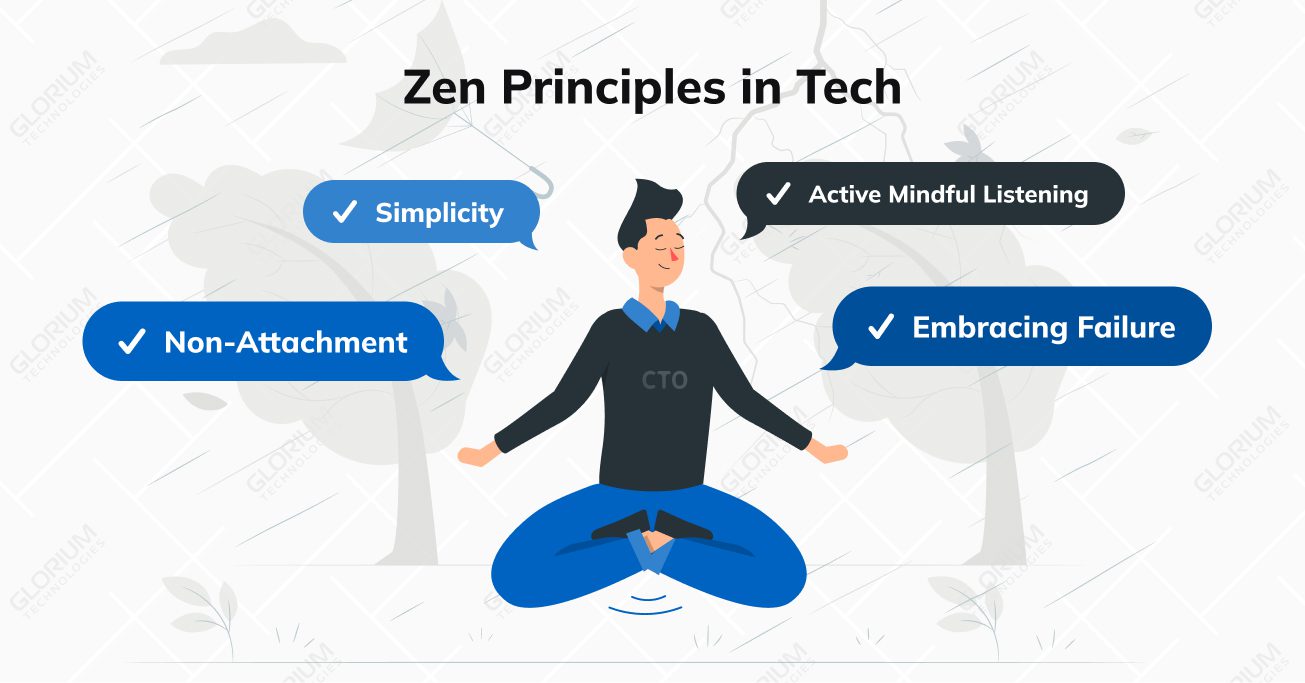 One more approach for embracing Zen inside the team, Tanmay suggests, is mindful listening. And here is how it works: the next time you find yourself in a conflict or disagreement with someone, take a moment to pause and take a breath. Instead of immediately formulating a response, focus on listening without the intent to reply right away.
Engage in deep listening by fully tuning in to what the other person is saying. Then, summarize their perspective and repeat it back to them in their own words, ensuring it is agreeable to them. It's important to note that restating their viewpoint does not mean you have to agree with it. By neutrally articulating their perspective and gaining their agreement on your understanding, you create a foundation for further discussion.
By employing this technique, you separate the person from their viewpoint, fostering collaboration rather than confrontation. This approach allows you to work together to address the problem at hand. Unfortunately, it's a sad reality that many people aren't accustomed to feeling truly heard. If you observe the interactions around you, you may notice that many individuals are more focused on waiting for their turn to speak rather than genuinely understanding what is being said.
When people fail to listen truly, their minds often overlook the implications and depth of the other person's message. It is important to reiterate that active, mindful listening does not necessitate agreement. However, if you can effectively articulate their perspective in a neutral, concise, or even improved manner, you can help reduce their defensiveness.
Embracing Failure
It is crucial to recognize and embrace failure as an integral part of any process. Failure should not be seen as a reflection of incompetence or inadequacy but rather as an expected risk. As CTOs iterate and refine their business or product, it is inevitable that they will make mistakes. However, it is through these failures that valuable lessons are learned, leading to growth and improvement.
Understanding the inherent risk involved in the process will help them develop a resilient mindset. Once they have this understanding, they can proceed to build and iterate. It is important not to adopt a mindset of "fail fast and fail often" in the name of agility. This approach may lead to short-term chaos and long-term burnout, as the focus is solely on failures. Instead, strive for long-term perfection and settle for excellence even in the face of failure.
Embracing failure in the pursuit of perfection is not a simplistic or easy path. It requires dedication, resilience, and a willingness to learn from setbacks. This approach aligns with the Zen philosophy, which values the journey and the growth that comes from overcoming challenges.
Simplicity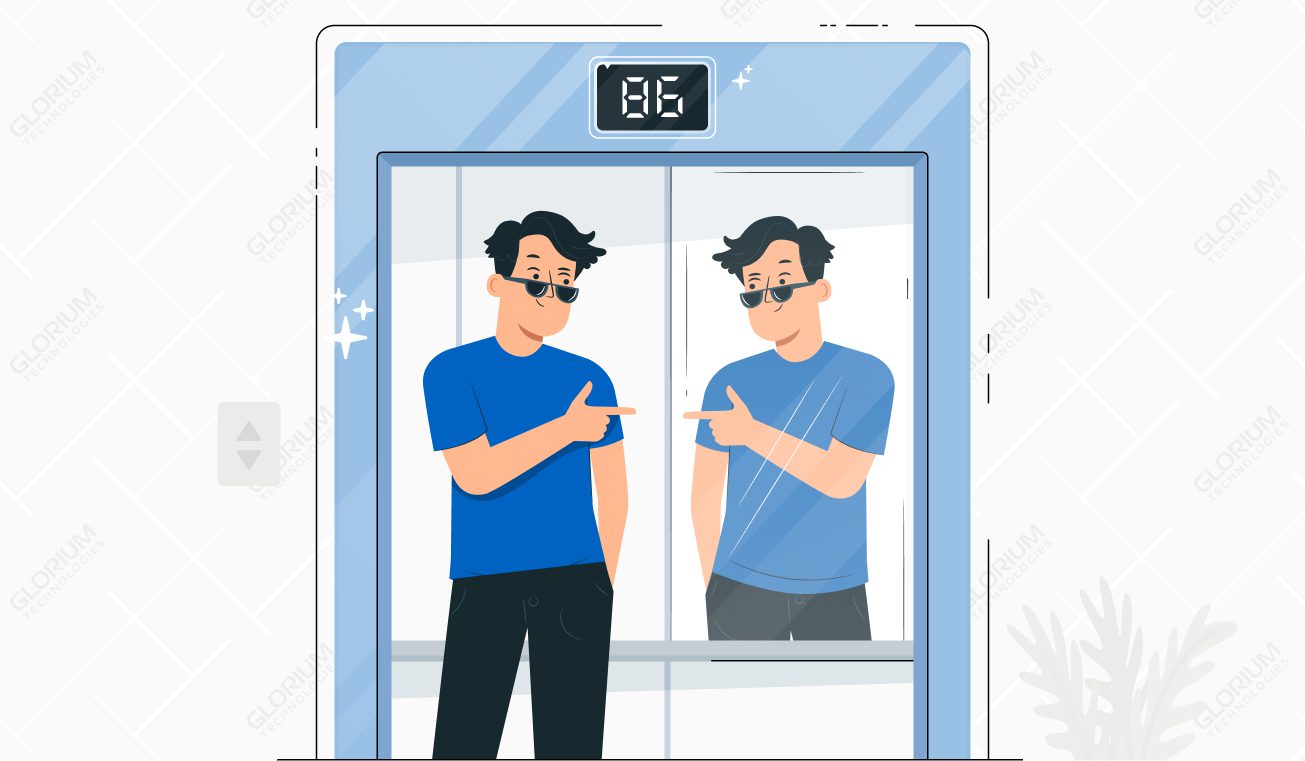 There is one final principle that underlies everything: simplicity. Whether it pertains to tech leaders' vision, mission, process, product, or people, simplicity should permeate every aspect. Simplicity, at its core, involves stripping away unnecessary layers, eliminating clutter, and focusing on what truly matters. It entails distilling complex ideas and processes into their purest forms, allowing for greater clarity and efficiency.
Here is the story highlighting that simplicity is not about oversimplifying complex problems or disregarding important details. Instead, it is about distilling the core of complexity into meaningful and actionable components. It is about finding elegance and creating an environment that fosters focus, clarity, and effectiveness.
After World War II, skyscrapers were being constructed all over America. However, people began complaining that the elevators were taking too long to go up and down. This was a complex problem, and a complex solution would involve building faster elevators. But a Zen engineer approached the problem with a simple solution—installing mirrors inside the elevators. By distracting people with their own reflections, they would not notice the passing of time. The next time you encounter a mirror in an elevator, remember its origin and the simplicity it brought to a complex issue.
As startup CTOs, embracing simplicity allows them to approach old problems with a fresh perspective. It empowers them to lead with intention, make informed decisions, and inspire our teams to reach new heights. Simplicity enables us to navigate complexity more effectively and find innovative solutions that resonate with clarity and elegance.
Conclusion
In the ever-changing landscape of startups, embracing Zen in startup management can provide much-needed calm amidst the chaos. By focusing on personal growth, effective delegation, and fostering a culture of continuous learning and improvement, startup CTOs can lead their organizations to success. Through the principles of Zen, we can create harmonious and purposeful ecosystems that withstand any storm, inspiring our teams and driving innovation in the technological realm.