Over the past 2 years, the world has experienced a technological boom in medicine. In 2020, the global market for digital health was estimated at $181.8 billion. It is expected that the cost will reach $551.1 billion by 2027.
New medical devices are becoming indispensable for tracking patient health and prescribing treatment. In this article, we'll look at key trends in healthcare and medicine, and what to expect from suppliers in 2023.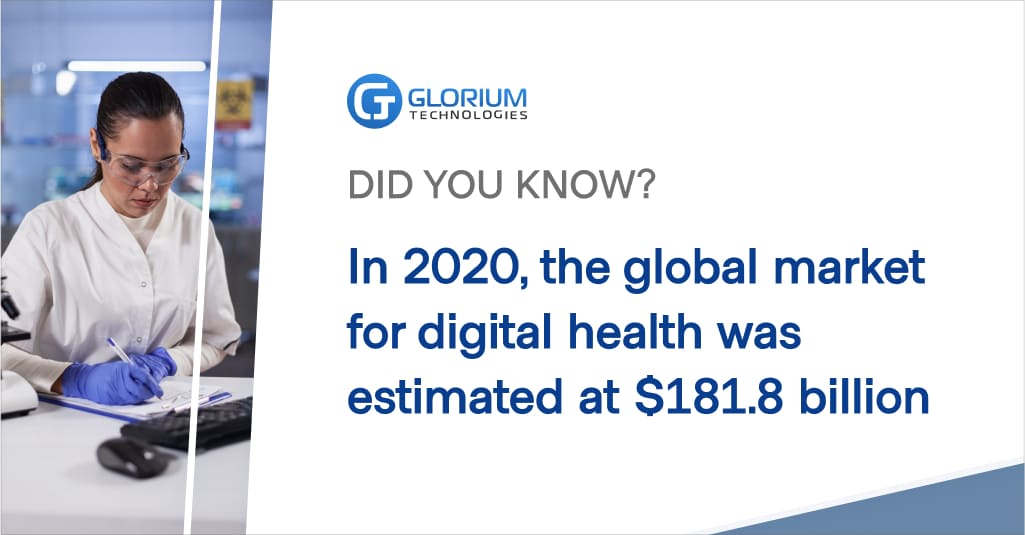 Common innovative medical technologies
Big Data in medicine
Huge amounts of data are used to identify health patterns and trends. Scientists feed information into machine learning algorithms, discovering new tendencies. Bain predicts that the healthcare big data market will reach nearly $70 billion by 2025. Its development is due to the constant challenges of the pandemic and the need for analytics.
NewVantage Partners survey shows how healthcare companies were more successful at achieving business results based on big data than their peers in other industries during 2020. For example, only 17.9% of financial firms reported starting a data-driven organization, while 40.9% of healthcare companies did it already.
For example, Merck has invested $40 million in TriNetX, a clinical data and analytics company, and Roivant Sciences has invested $40.5 million in Datavant, which connects fragmented health data sets.
New AI solutions
AI algorithms can process CT scans of many patients, detecting changes caused by COVID-19. Technology is making up for the lack of specialists in this area.
For example, the Microsoft Research Project InnerEye team in Cambridge is working on the production of deep learning models for the analysis of anonymous X-rays and computed tomography (CT) of the chest. They help determine the progression and severity of the disease.
Insider Intelligence reports that AI spending in medicine will grow 48% between 2017 and 2023. The pharmaceutical industry uses AI to discover new drugs. Chatbots are developed to check symptoms, advise, and assist patients online.
Medical device software development
The most common tasks for suppliers are electronic health records (EHR) systems, applications for synchronizing fitness bracelets with phones, and others. The development includes software verification and validation testing, algorithm development, revision of the design, and subsequent steps.
Medical devices of the future are being developed based on AI and ML for applications and robotics. SaMD software collects laboratory results, symptoms, and fitness tracker information to generate output.
For example, programs for post-processing images for detecting breast cancer or displaying data from a magnetic resonance device for diagnostics. This software also analyzes physiological signals collected while the patient is asleep.
Telemedicine and Mobile Apps
The global healthcare app market was estimated at $2.4 billion in 2017. However, it reached $40.05 billion by 2020, and its growth is expected to be 17.7% annually until 2028.
The reasons for such figures were improved patient care and user satisfaction with medical services. According to Forrester, the number of virtual visits for medical care will grow to more than 1 billion in the United States.

In 2019 and 2020, the number of medical app downloads was 50% more than post-covid time. This demand is driven by the need for monitoring COVID-19 and the provision of virtual medical services. In total, more than 3.2 billion medical mobile applications were downloaded.
Examples of devices for tracking the health of patients. The Reperio Health Toolkit performs diagnostics by collecting biometrics (blood pressure, cholesterol, resting heart rate, and others).
TytoCare lets you avoid wasting time in the waiting room by analyzing symptom data. It sends the results of medical examinations to the prescribing physician. The Irish company Neurent Medical released the Neuromere device, which allows you to eliminate the main symptoms of rhinitis.
Nanomedicine
It is medical technology working at molecular and atomic levels. It is used in imaging, sensing, diagnosis, and delivery with medical devices. It is also used in such areas of medicine as cardiology, orthopedics, and infectious diseases.
The global nanomedicine market will reach $246.8 million by 2027, up from $155.5 million in 2020. The innovative direction develops the regenerative area of medicine, including treatment methods and implantable devices.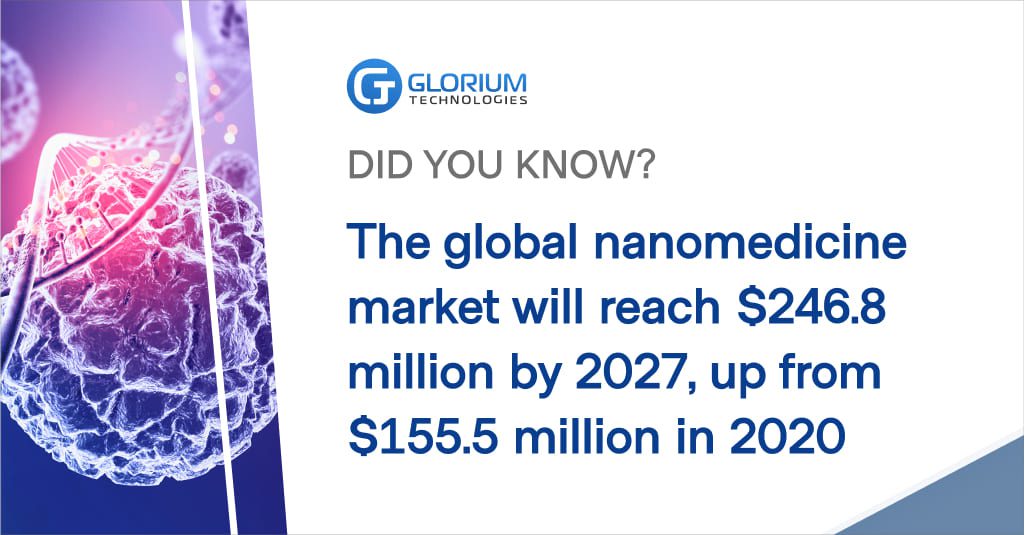 Biomedicine and nanotechnology were used in Switzerland to create the Hemotune medical machine for magnetic blood purification. It restores the immune balance and improves the patient's condition in case of septic shock. Biopharmaceutical company BlueWillow Biologics developed nanotechnology that fights viruses and bacteria.
AR and VR Devices
By 2025, XR (extended reality) device usage is expected to grow 31.63%, and the market will surpass $4 billion. Innovative medical technologies based on AR, MR, and VR are applied in hospital training, diagnostic imaging, and operational simulation. This method is especially useful for remote control of medical devices. For example, the Oculenz app simulates the vision of patients with eye diseases.
Robotics in medicine
Assistant robots and automated systems are used for surgical procedures (from general to orthopedic), remote diagnostics, and other medical functions. The global medical robot market is expected to reach $12.7 billion by 2025, up from $5.9 billion in 2020. Robots will operate in pharmacies, hospitals, rehabilitation centers, and research institutes.
For example, the Velys knee surgery robot from Johnson & Johnson or CMR Surgical's assistant for high-precision surgeries.
Disruptive technologies in healthcare
In 2021, the Galien Foundation unveiled a list of innovative medical device nominees for the 15th annual Prix Galien USA Awards. The main requirement for participation is obtaining FDA approval within the last 5 years. Here are some examples of the best medical equipment in the USA:
AcrySof IQ PanOptix, a trifocal intraocular lens from Alcon. A device for patients who have undergone cataract surgery. It reduces the need for glasses.
Venovo, a venous stent system from BD company. Treatment option for patients with symptomatic obstruction of the iliofemoral venous outflow. It provides an optimal balance between radial force, flexibility, and compression resistance.
PK Papyrus, a covered coronary stent system from Biotronik. A device for treating perforation of the coronary arteries or ruptures in the blood vessels of the heart. It regulates normal blood flow.
Cala Trio, personal tremor therapy by Cala Health. A non-invasive targeted therapy system to reduce hand tremors. It measures tremor and sends mild stimulation to the medial and radial nerves connected with the brain.
Digihaler, a digital emergency nebulizer from Teva Pharmaceutical. A device for people with asthma and chronic obstructive pulmonary disease. It tracks patient data and sends it to a mobile app.
Startups 2021: New innovative medical devices and solutions
Participants from different countries registered more than 250 applications within the 10th MEDICA Startup Competition in Germany. They compete in AI, robotics, and healthcare applications.
Invirto, psychotherapy application. A startup from Sympatient (Germany) provides digital therapy for patients with agoraphobia, panic, or social anxiety. The app helps to carry out standard care procedures, take courses, and communicate with psychotherapists and doctors online.
Esper, bionic hand. The Esper Bionics team (Ukraine) provides a solution in the field of robotics. The bionic hand checks muscle activity and provides appropriate movement.
AiSteth, examination stethoscope. Indian company Ai Health Highway India Private Limited invented the smart stethoscope. The device detects and predicts heart and lung diseases using AI.
Smart glove from Cynteract company. A German team developed a glove with sensors to support patients at home and in rehabilitation centers. It is essential for the rehabilitation of injuries to the fingers, hands, and forearms.
Forearm prosthesis from macu4. The Swiss company offers orthopedic solutions using medical 3D printing technologies. The passive functional prosthesis is suitable for sports and leisure activities.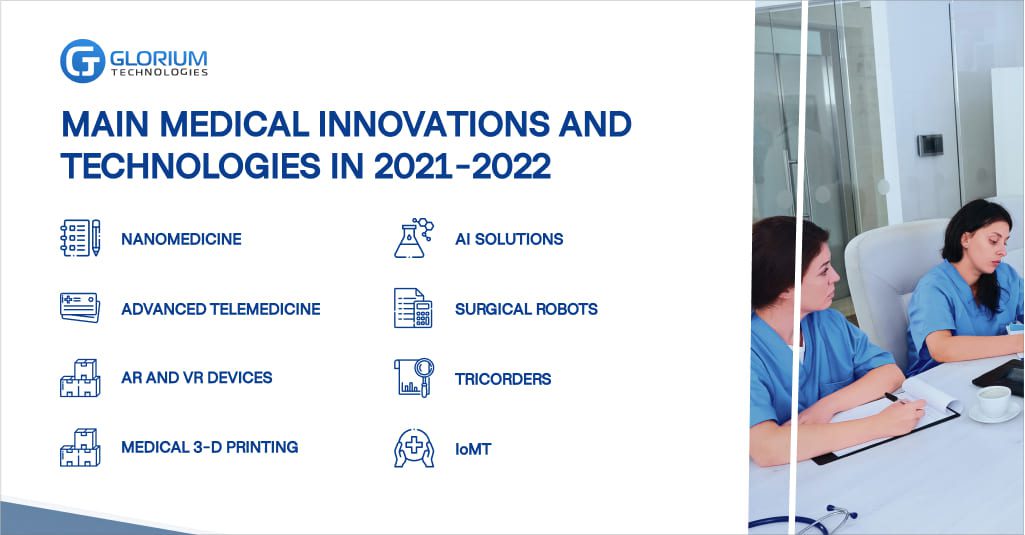 Conclusion
Innovative medical devices have changed the healthcare industry in the past few years. Companies like Baxter, Philips, and General Motors have increased their revenues during the pandemic. They have developed ventilators, personal protective equipment, and other products to overcome COVID-19.
Technologies in medicine have secured their innovation status for a long time because the world could not even imagine such a development scale days ago.
FAQ