People need to speak the same language so they understand each other correctly. This is also true for medical computer systems. Back in 1987, developers set out to work on a global protocol for the efficient data exchange between various medical applications. This protocol was named HL7. Currently, the HL7 system is the main specialized standard. It defines healthcare data interoperability worldwide.
Interoperability in Healthcare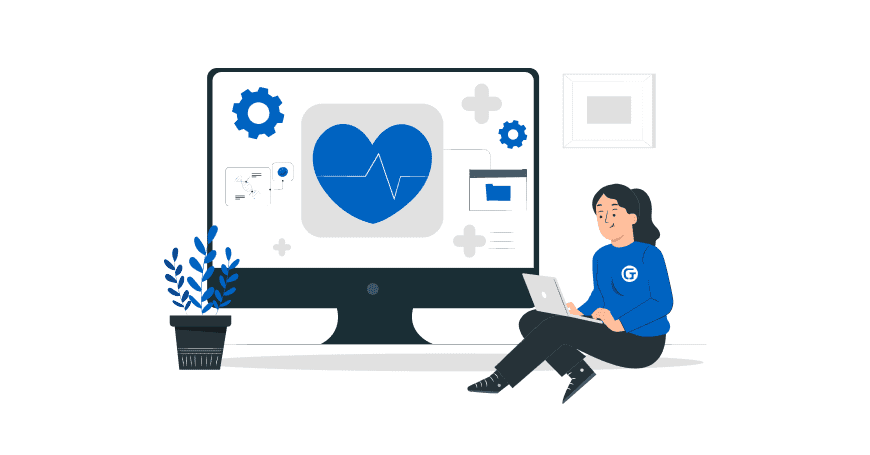 This stands for the ability to share data seamlessly between different types of medical IT platforms. Common standards ensure smooth and secure data sharing. Such a special global standard allows:
Ordering medications from pharmacies;
Sending test results and other exams to the attending physician;
Exchanging client's health details between different medical facilities.
Respective parameters define the exchange structure and ensure the joint operation of different user interfaces.
Types of Interaction
According to the HIMSS, interoperability refers to the capacity of IT systems, applications, and devices to seamlessly exchange patient data regardless of the geographic location of healthcare facilities. This exchange makes it possible to provide the right diagnosis and select the best treatment options in the shortest possible time. Health data interoperability comprises several categories.
The basic one
This level ensures a complete and efficient info exchange between different platforms. The basic functional category allows the receiving IT platform to avoid manual interpolation of received content. Sending PDF files with a complete dataset from the clinic to the attending physician is a vivid example of such an interaction.
If there is no basic compatibility between the sending and receiving systems, it is not possible to amend the received document. Even for minor changes to post-discharge recommendations, the physician may have to create a new document based on the info obtained. If there is such a function, changes can be made directly to the received file.
The structural one
This category ensures the integrity, invariability, and unambiguity of medical content as it is transmitted. Such a feature is a guarantee that the data received will be interpreted according to the information already held in the specialized databases. In addition, structural data interoperability in healthcare allows HIT to handle any coded messages.
As an example, e-prescribing can be done digitally. Using various IT devices, a clinician can exchange messages with colleagues, hold consultations, and order medications from specialized pharmacies. When transmitting such messages, it is vital to use a common, generally accepted transmission standard to avoid distorted reporting.
The semantic one
Semantic interoperability in healthcare provides efficient messaging between different HIT interfaces. When this function is available, indicators are identified through a special code. This contributes significantly to the efficiency and security of messaging.
Electronic Health Records (EHRs) are used at this level. They enable the authorized exchange of materials between medical personnel who provide diagnosis, treatment, and necessary care to the patient.
The medical databases must store all necessary material with specific terms and designations for exchanging materials as efficiently as possible. This is critical when identifying the name of the prescribed medication, its dosage, and the frequency of administration. The content of the dictionaries depends on the specifications of the treatment facilities and can vary considerably from one healthcare area to another.
At this level, special software is constantly being replaced and updated. Such measures are caused by the steady development of pharmaceutical technology and the emergence of new drugs and treatments.
The organizational one
Here, the main goal is to ensure the legitimacy and confidentiality of patient-specific communications. Several legislative acts set out the basic requirements for health insurance, the rules for transmitting personal details, and reporting:
Outpatient record confidentiality law;
Patient access procedures to medical records;
Regulations for controlling and transmitting personal materials.
Proper organization and systematic monitoring of the transmitted materials are especially valuable for both patients and medical staff.
Benefits of the Implementation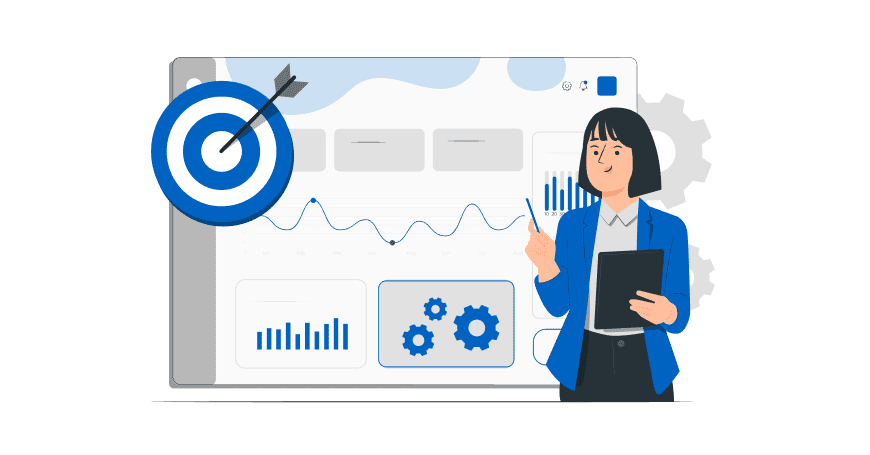 Implementing the basic functional principles enables significant improvements in the quality of services provided. The ongoing integration of new HIT communications and optimization of existing HIT communications contributes to the overall development. Integrating compatibility into computer networks provides several major benefits to physicians and patients alike.
Improved service quality
Using a compatibility protocol allows getting info from multiple sources. Case histories and treatments are stored in the clinic's database. Ongoing access to these materials enables the treating physician to make timely adjustments to the treatment procedure. Electronic records contain all the information needed for effective treatment:
Details of previous procedures;
List and dosage of the medications used;
Details about allergies and chronic conditions;
Care requirements, etc.
Interoperability integration in HIT communication prevents unauthorized access to medical documentation. Specialist access to medical history allows for studying previous treatments as well as evaluating the patient's true state of health. Based on this evidence, the specialist shall set a diagnosis and determine the best treatment.
Increased efficiency
E-transmission allows healthcare providers to get test results and other related studies promptly. Based on this input, necessary procedures and medications are prescribed. This evidence can be sent to the patient electronically, saving time and avoiding an in-person visit.
Another benefit involves the option of ordering medications from the pharmacy. The doctor can place an order without leaving his or her office. In this case, the patient acquires the medication just a few hours after it is prescribed. Moreover, one can order therapeutic agents from a pharmacy that is close to his or her place of residence.
Reduced likelihood of malpractice
The interoperability of HIT communications and telecommunications greatly reduces the likelihood of malpractice. No human factor in the messaging process eliminates probable inaccuracies:
Misinterpretation of terms and recommendations;
Distortion of the financial aspects of treatment;
Using outdated information about the patient's status, etc.
In this case, the efficiency of treatment and the quality of services provided increase drastically. This favors the reputation of both the treating physicians and the clinic as a whole.
Ability to choose the best treatment and care technique
Interoperability allows physicians to communicate face-to-face. It is essential in the following cases:
Clarifying the diagnosis;
Sharing specifics of the case history;
Discussing treatment and care methods;
Selecting medications and procedures.
Medical staff may develop an individual approach to each subject based on the data they receive. They consider the current condition, chronic diseases, and other factors that influence the chosen way of coping with the disease.
Greater personal privacy
No manual messaging about visitors to the treatment facility eliminates the risk of third-party access to confidential information. Messages are transmitted automatically, thus excluding any possibility of data duplication or copying.
Ways to Enhance Interaction
Several specific standards have been developed for the seamless and responsive exchange of medical data. They enhance the interoperability of HIT communication interfaces across healthcare facilities.
These documents are developed by independent industry groups, such as Health Level 7 International (HL7) and DirectTrust. These standards are approved by the ISA Advisory Board.
In 2023, ONC released the ISA 2023 Recommendation List. This list includes a set of recommended standards. It is based on the opinions of HIT system users, healthcare professionals, developers, and experts. Currently, basic and structural interoperability rests on three basic standards.
Consolidated Clinical Documentation Architecture (C-CDA)
Leading developers from Integrating the Healthcare Environment (IHE), HL7, Health Story Project, and ONC contributed to the development of the C-CDA standard. CDA stands for a standard regulating the markup of documentation that defines its semantics and structure. This document markup ensures that data is communicated efficiently.
C-CDA features allow you to create both plain text files and information in XML format. According to the HL7 protocol, the C-CDA format employs a special template library. It contains all the necessary forms that would be required by practitioners to create any of the 12 types of structured documents. There are also guidelines for creating specific types of documents.
HL7 in practice
According to HL7 standards, medical content can be sent as messages with a single entry or graphic element. These messages typically consist of patient status updates, lab results, billing statements, and administrative notes.
HL7 messages are used to transmit material from peripheral facilities to clinics with greater capacity for delivering physician care. Basic vital signs (blood pressure, pulse, and body temperature) and symptoms will be stored in a remote database. After reviewing the data, a specialist will provide a valid diagnosis and recommend the appropriate treatment.
These days, HL7 is the main protocol used in both specialized clinics and minor medical institutions where interoperability of HIT equipment is required. The protocol is used to obtain statistical inputs from the databases of many hospitals, polyclinics, and other institutions.
Direct messaging
Direct Trust Corporation has developed direct messaging solutions using the specifications and protocols in the Direct standard. The standard was developed in 2010 with ONC funding. Just like the C-CDA format, the Direct protocol enables the data exchange.
Caregivers can share any kind of relevant input, free of charge, through direct messaging over the Internet. This refers to lab results, nursing practices, and the general well-being of the patient.
According to statistics, Direct Trust has processed nearly 3 billion direct confidential transactions since the first day of 2014. Over 300,000 institutions are currently connected to the Direct Trust network.
Fast FHIR interaction media
FHIR stands for Internet standard, which was developed by HL7 developers. Using this protocol allows discrete data elements to be linked together.
Specific data elements are assigned standard, free-access identifiers that can function similarly to a URL of an Internet page. Transmitted media may consist of metadata, the text part, or individual discrete information components. This makes it possible to transfer not only whole documents but also separate fragments.
The FHIR project was funded by the most well-known vendors of electronic outpatient records. This brought the service to the leading position in the area of medical data exchange within no time. The protocol fully ensures structural and, in some cases, semantic interoperability of HIT equipment.
If combined with standard application software interfaces, the FHIR protocol enables developers to create special apps that connect to HIT equipment. This ensures that the patient status messages are promptly delivered to the practitioners.
The ONC recommends that clinicians and IT developers promote access to physician records using API interfaces based on FHIR or similar applications.
Keeping it Safe
Medical institutions are highly attracted by scammers largely because of the vulnerability of their security systems. Clinical databases store plenty of confidential material, including financial details (bank card numbers and insurance policies).
Since medical facilities directly manage personal data when using electronic databases, they must ensure an adequate level of protection. As a practical matter, security issues are often sidelined when moving from paper files to digital formats. This is caused by doctors' lack of competence in IT technology and the absence of the necessary software. These problems can only be solved by implementing the latest security developments and employing qualified developers.