Also available on podcast platforms
Does a CTO need to be involved in the company's activity on a full-time basis? Daniel Peters, PMP, CISSP CTO, and Founder at Factor LLC, thinks no. If a company needs the services CTO provides but cannot afford to hire him full-time, it can choose some other options. Which ones? Read our next CTO Talks episode

or watch the full conversation below.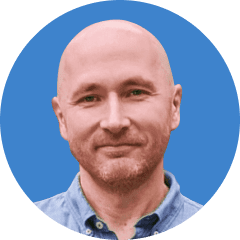 Welcome to another episode of CTO talks. My name is Dmitriy Stepanov, and I am a Co-Founder and CTO with Glorium Technologies, an international technology company hosting this event. And this is a video podcast for technical leaders and those who want to become them someday. We have guests and who possess exceptional experience, special knowledge in the area of technology.
And tonight, our guest is Daniel Peters. Well, Daniel is Fractional Chief Technology Officer and Chief Information Technology Officer. And as you might have guessed, based on his position, we are going to talk about fractional CTO, what it actually means, the differences, and all related topics. So, before we jump to our questions, can you just introduce yourself to the audience, with just a couple of key information points about yourself?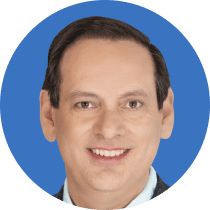 Thank you, Dmitriy, and welcome to everyone. So yes, as Dmitriy said, my name is Daniel Peters. I'm a Fractional Chief Technology Officer. I have a very long career in information technology. I've been doing it for over 30 years. And I've worked for a variety of companies in my career, including in Silicon Valley, and currently in Midtown Manhattan, working for mostly financial services companies and law firms. And for the last year, I've been working as a fractional chief technology officer in a self-employed capacity.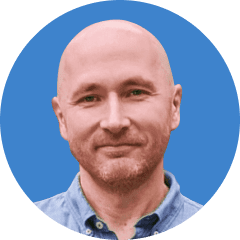 Good. So, let's jump to the questions, and actually, well, the first question we wanted to discuss is basically the difference between a virtual chief technology officer and a fractional chief technology officer. And I guess even for myself, it was different roles, sometimes different companies, they treat themselves or interpret themselves differently. So then, can you just give a couple of words or definitions of what virtual chief technology officer means and what fractional chief technology officer means? So, at least, people would understand what we are comparing here.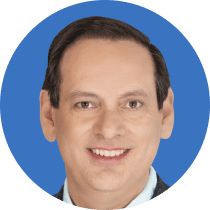 Absolutely. The other question I often get is, what's the difference between a chief technology officer and a chief information officer? And the answer is, for most companies, nothing at all, they fill the exact same role. For a very large company or for companies that have specific information requirements that go beyond technology, for example, a hospital, then they can be very different roles. But for the companies that I work with, small and mid-size companies, there's almost always no difference at all. And I also sometimes hear what's a CISO, a chief information security officer, and how that is different. Yet again, for most small and mid-size companies, the same individual will serve all three roles.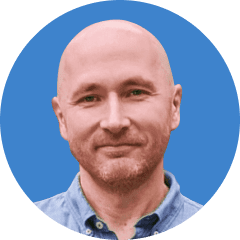 Well, I guess in small companies, a lot of people perform different roles, very flexible, so it makes sense.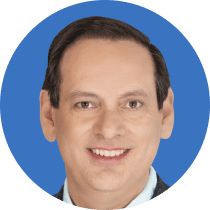 So a virtual CTO, or a virtual CIO, typically works for an IT services company, and there's typically no fee for their service beyond the fee that a client would pay to have IT services. And VCIOs will typically work to help the company to use the IT services, and products, develop their strategy, and have a good information technology infrastructure. A fractional CTO is different. A fractional CTO will work for a specific client on a part-time basis, perhaps one day a week, perhaps one day a month, will actually be a member of that client's executive team and will represent their interest completely as a member of their team, including managing IT services companies and all the other vendors.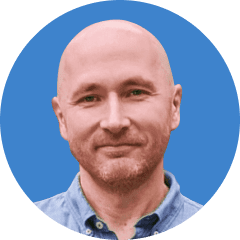 Well, I guess I didn't catch it. So, what's specifically the difference between fractional and virtual CTO? What's the essence of difference?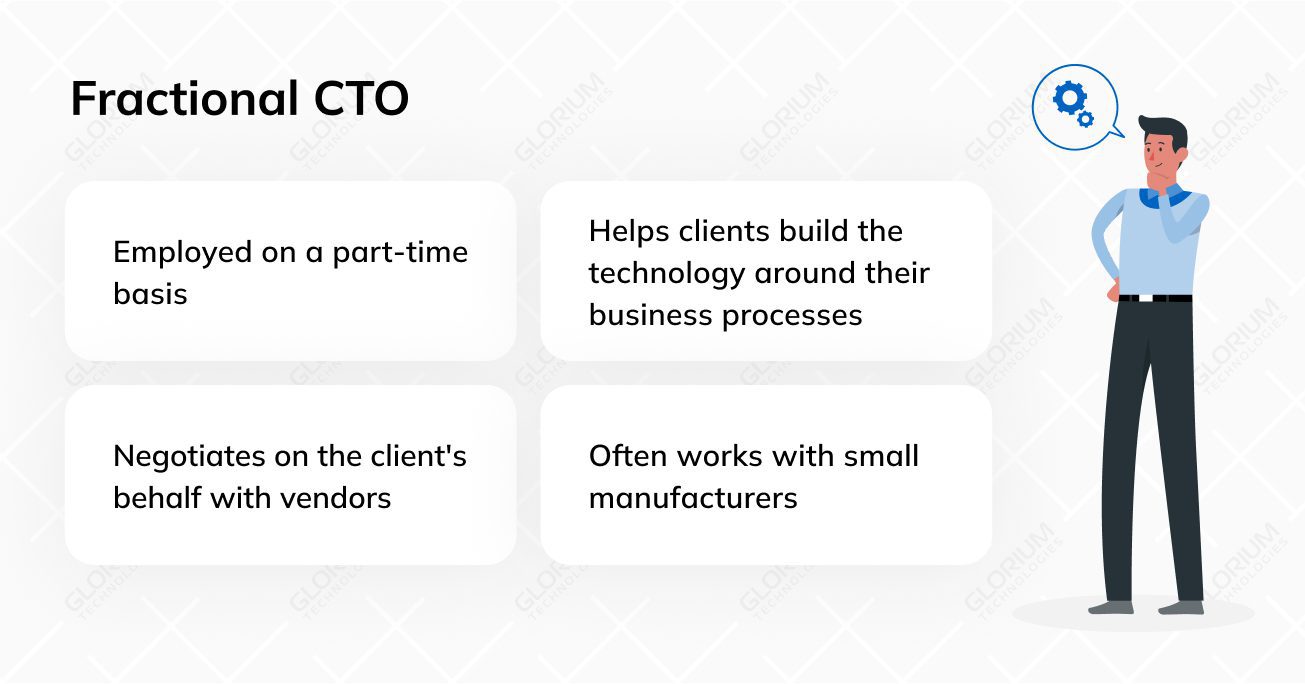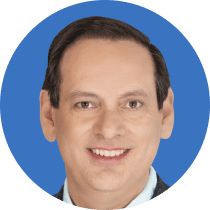 A virtual CTO is essentially there to promote the MSPs or the IT services, the company's products, to essentially do an account management role for that company. A fractional CTO will get involved in the client's business processes, and will actually work to help them implement the line of business applications that they need to have to run their business. He will negotiate on the client's behalf with their different vendors to perform all the needs.
When do Companies Hire Fractional CTOs?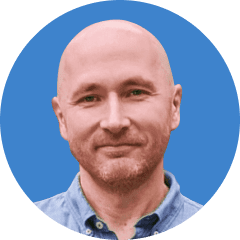 I see. Well, I guess, the next question would be, well, it's self-explanatory, but I guess we still need to touch on this question. When do you think a company would need a fractional CTO? It's not just from the technical standpoint. I guess it's about the development lifecycle stage specifically, because, as we discussed at the beginning when the company is matured and enterprise level, people want to have their own CTO, their own CIO, but before they can grow to the size, it's a different story.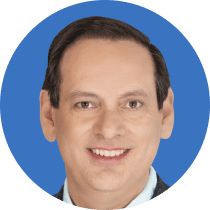 Good question. Companies that can really use a fractional CTO have specific technology needs that require more than what a VCIO can offer. That is to say, they need someone to help them build the technology around their business processes to support their sales, manufacturing, or financial processes. The VCIO will not be able to get that involved in how their businesses work. So, those types of companies, and I'm thinking primarily about small manufacturers or companies that have services that they will provide, they'll need somebody who can come in and really provide them with that high-level CTO service, but they may not have the budget or just the need to have somebody onboard full-time.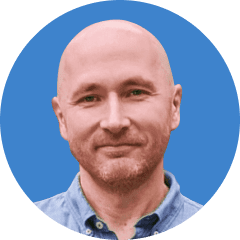 Got you. Any specific use cases you want to share? Or just from getting into the details?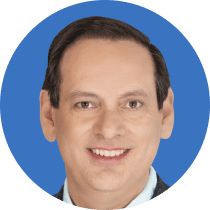 A couple of use cases jumped to mind. A small manufacturer whose manufacturing ERP never really managed their manufacturing processes. It was never really implemented completely. And there's nobody there who is really in a great position to do that. The technical work required to make that happen needs help. The MSP, the IT services company, wants nothing to do with that work. And it can be hard for them to find consultants who are familiar with the software to walk in and really understand their business and what needs to be done. That's a good use case for a fractional CTO.
Or a real estate management company that needs to implement a real estate management system to manage all their rental properties. Again, all they do is real estate management. They don't know the technology side of it. They need somebody who's going to be there for the long term. That's a good use case for a fractional CTO.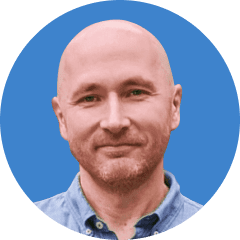 So, when you say that long term, in your experience, those fractional CTO, how long do they perform their duties for the small one, just out of curiosity here?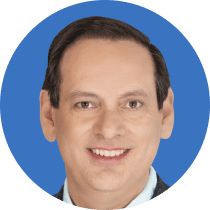 Depending on the company's growth, but for two or three years or less, if the company manages to grow out of them. I feel that most people I know who do the fractional role, including myself, are in our chosen field, so we're not necessarily interested in trying to make that into a full-time role. So by the time the company grows to a position where they can look for a full-time person, we're more than happy to help them find that person.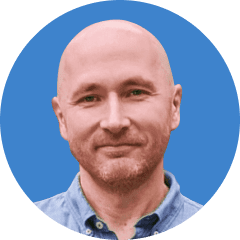 Well, we talked about manufacturing processes, establishing processes, software, and everything else. But from the technology standpoint, can you give some examples, use cases, what you meet, and what you experience in the field? Or what technology from your standpoint and from your experience? I guess it's a broad question, but just give your high-level description anyway.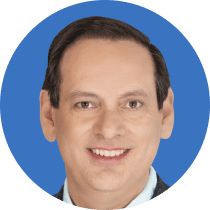 Sure. My use case for the technology is when anybody who is using a server realizes that servers are dead. Any server that exists, whether it be on a physical server on-site or even a Windows server running in some infrastructure as a service platform, is likely to go to need to be replaced. Everybody is looking at a SaaS software service platform for whatever application they need to be running. That's state-of-the-art, and that's what people are looking for.
As for doing that migration. Sometimes an IT services company can do that migration. Sometimes they need someone who can step in and help them work that out. Every company has been thinking about cybersecurity for years. Everyone is still thinking about cybersecurity. Sometimes the IT services company can provide them with all the cybersecurity they need. Sometimes they feel they need a little more, that's a good example of bringing in a fractional CTO to help with that. Every company is looking for help and advice on their work-from-home capabilities and their work-from-home requirements. So again, there's a good example that I'm seeing when I'm coming in to talk to companies who are looking for a fractional CTO to help them with all those details, especially as it relates to data privacy and cybersecurity.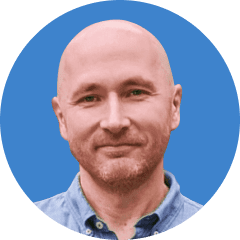 True. And well, you also established it already - frameworks for the results, for the fractional CTO specifically. What are the company's expectations from a CTO or a fractional CTO, from the results' standpoint, what is the goal? What's the KPI? What are specific items I will get if I bring a fractional CTO into my company? So, what's going to be helpful specifically?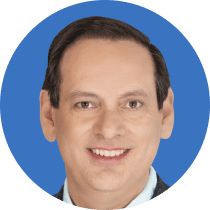 So, from my experience, fractional CTOs are typically brought in by either the company's owners, CEOs, or somebody at a pretty high level in the company. They're brought in to report generally to that person. The individual who's bringing in the fractional CTO will oftentimes feel the technology problems are falling on his lap. And this is causing him to get tied up in the details of working in the business instead of looking for opportunities to grow the business and make it a better and more complete and profitable company.
So, a fractional CTO will typically enter into a business and sort through the problems, find their real roadblock blocks, and work out the issues the company faces both operationally and from a technology perspective. That oftentimes requires replacing some of the service providers or repurposing some of the other people involved in the IT processes.
But the main goal for a company bringing in a fractional CTO is typically to let the executive team work on growing the business instead of fighting fires. And the fractional CTO needs to be able to work at a level to come in and be able to take ownership of those problems truly and to make sure that those are no longer issues that are holding the company back from their other goals.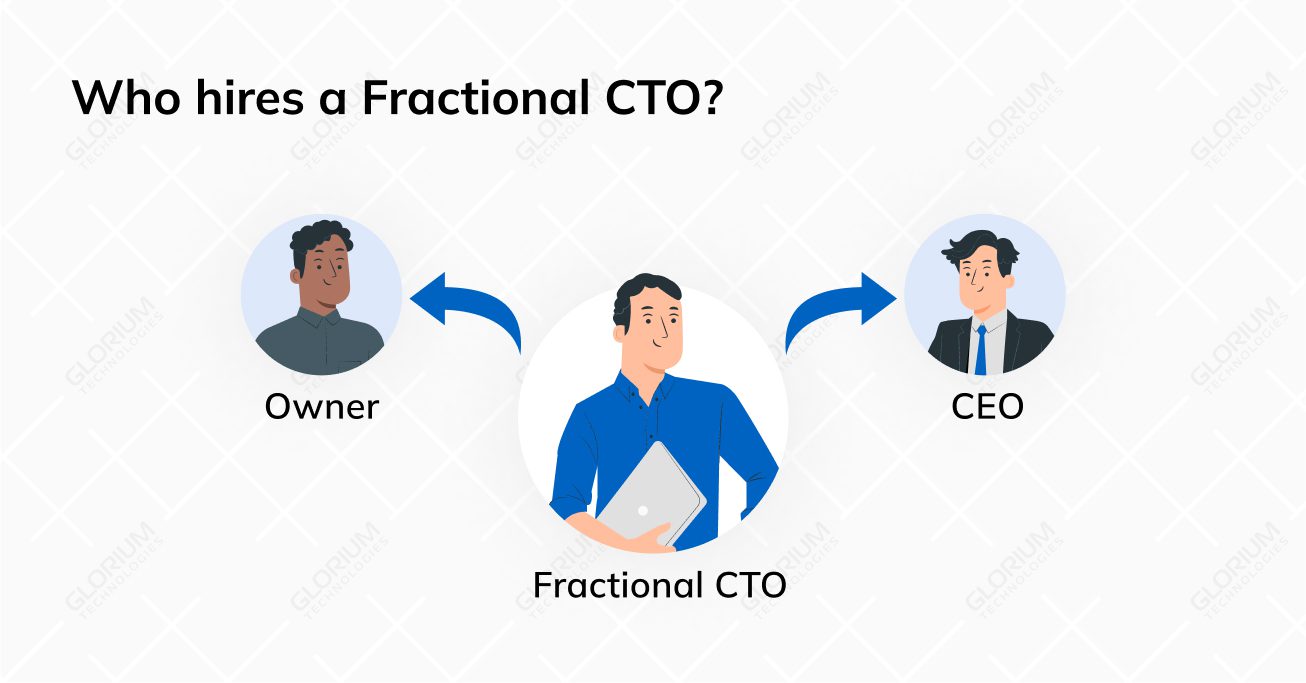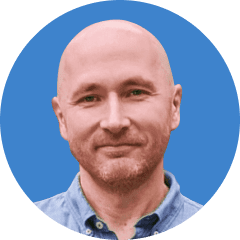 Let me paraphrase with my understanding and my experience. Well, a CTO is not just, as you said, protecting executive staff from fires, but making sure that those fires will not be flamed again or started again. So, creating some infrastructure so that problems will not happen is in the first place. Don't we work on the strategic goals, right?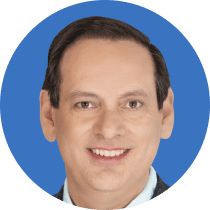 That's right. It's very typical for a company, a manufacturer trying to implement an ERP, whatever it may be. Many are out there, some are very large, and some are smaller. Or a company trying to implement any service system to automate their service operations. Many vendors will say, this is turnkey, or they'll give a flat fee and say, for this amount of $50,000 a year, we'll take care of everything, and they will come to a point.
But there still needs to be a person at the company who can work with that vendor to map the company's business processes to what the software can do. And that can be a process that can go, that can take months or work. And someone needs to be able to devote the time to it. So this is a good opportunity for a fractional CTO. But the fractional CTO shouldn't primarily be project-based. That is to say, even though the size of the engagement may become larger or smaller depending on what the company's going through at that time when the project's over, the fractional CTO will still be around and around either working on other things or just around simply continuing to provide that company with good strategic advice, as they go about their business and waiting for the next, big project to come up.
Criteria for Choosing a Fractional CTO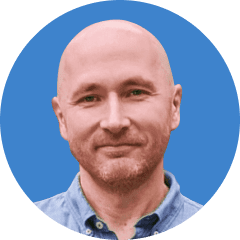 Got you. And we're actually getting to the next question. So a CTO can provide so much stuff, so many services, so many improvements, but before we bring a CTO on the board, what should we look at specifically? What specific character, technical, personal, or soft, are we looking for?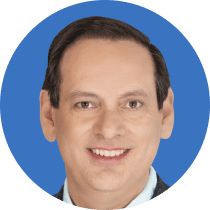 As a company, I would look for a good match for someone with experience in the type of industry that accompanies it and the company's size. That would be the first thing that I would look for. Most professional services companies, firms, financial services firms, law firms, and marketing firms can rely on someone who's worked in the other business to help them.
But some businesses are completely different and will require a different person. For example, in education, government, hospitals, and local governments, if they're looking for a fractional CTO, they're going to be looking for somebody with experience in those industries. It can simply be so different working in them. Manufacturing is very different from professional services as well.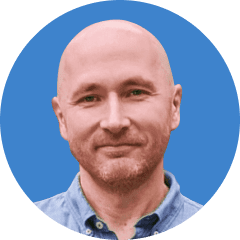 That's true. Well, you are telling this, but at the same time, I'm trying to reflect on myself, and for me, at least personally, I love to switch between industries, which gives you new experiences. For me, somehow, it works by switching between different areas. Well, but it's challenging. It's tough because you must provide professional service, but it makes your life more interesting.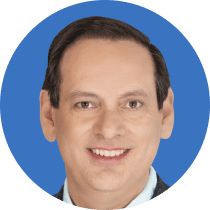 You can have experience in more than one industry, but an employer should look for someone who has experience in that type of business for a fractional CTO. If they're looking for a level one engineer, somebody just out of college, that's fine. That person can pick it up. But for a fractional CTO, you'll be looking for somebody with relevant experience in a similar type of business.
I would say that a business should also look for a fractional CTO that has experience doing the kind of thing that they've done, that they're doing currently. If they're implementing a manufacturing ERP, they should look for somebody who's implemented it before, it's going to be a big stretch if they have somebody who's never done that. Just because a person knows computer systems doesn't mean they know that.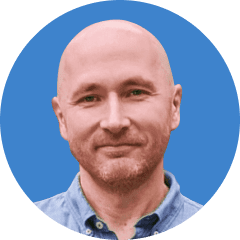 I understand. True. But actually, I want to hear your opinion about the following use cases. Obviously, if the person has the experience, he will do it within his expertise, within his experience, and within his historical activities. Maybe slightly adjusting or not maybe, we must continuously improve and must continuously grow, but those are incremental improvements and incremental growths. What I notice, I'm not sure if you saw it in your experience, when you put a person who doesn't have much experience in the specific environment, but he has a relevant experience in other knowledge domains, he actually proposed very interesting ideas, basically out of box ideas and people just used to something, what they're doing, and they just don't go out of the box very frequently, at least. No, not in your experience?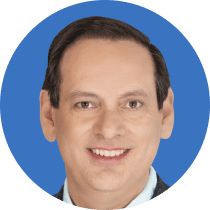 I think there's something to be said about that. I think that the limitation that I think you're mentioning can be if you hire somebody who only implements the NetSuite ERP, and that's all they ever do, they've done that a hundred times for a hundred different companies, then you may find that they've become set in their ways, and they may not be willing to be flexible in your company.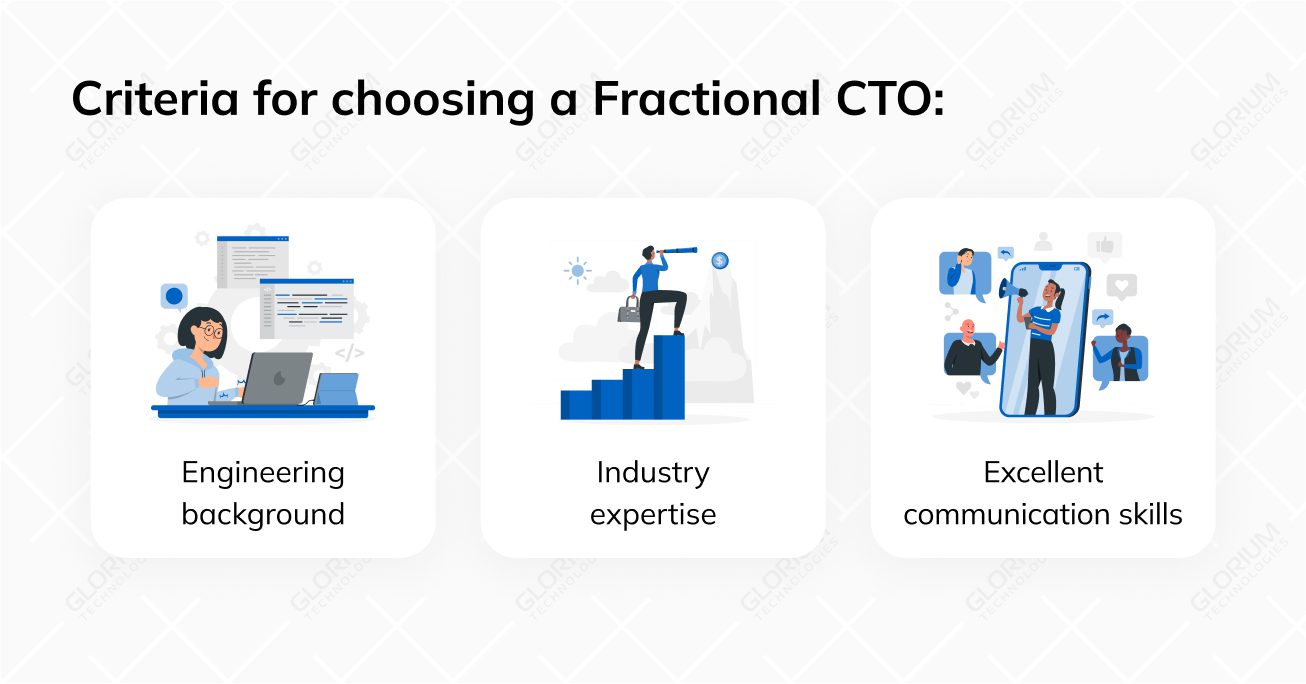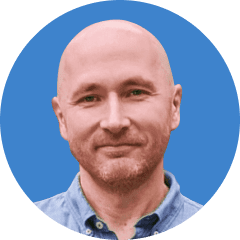 Which application once to implement net, obviously, it's the best application. It's an enterprise-level idea built, so no, so no-brainer. But because he's in this box net suit, he doesn't see it outside this box very frequently, at least.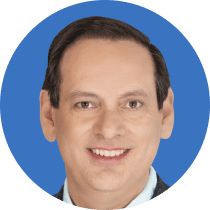 That's right, and a fractional CTO should represent the interest of your company, not the product that they want to implement. And that is critical for that role.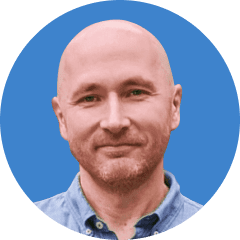 That's true. Next question. We actually did touch it during previous talks, but we want to hear Daniel's idea. So growing, again, when we're talking with Daniel before, it's growing from an engineer to becoming CTO. So the first question, Daniel, can only an engineer be a CTO, or an MBA CTO, or some other stuff CTO, or do you think that engineering is, 95, 99% of all cases?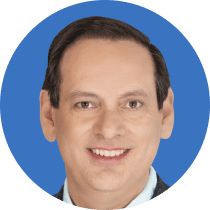 I think engineers are likely to become CTOs. I think an MBA will more likely take the title CIO rather than CTO because of the nature of the business. But I think it's most likely engineers who are going to become CTOs or somebody who has a background in technology.
My recommendations for growing into the role of CTO for engineers is. First, it's going to take years for those who are starting out, it's going to take five to 10 years before you're going to be able to, truly carry that title of CTO, and even five years, it would be pretty quick for most engineers. I strongly advise people to get vendor-agnostic certifications. So, I might recommend the PMP from the project management international organization. I hold that myself and have for over 10 years. It's something I can't recommend highly enough. It gives a great background on just how to do project implementations in general. I also recommend, for those who are security minded, the ISC squared CISSP, and I'm not going to try to read out what all those initials stand for. But it's a high-level security certification.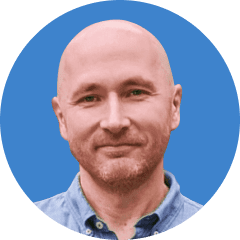 Well, if people want to do it, I guess they will need to somehow do that application for everybody else. Well, it's just some letters. Daniel, actually, I recently was reading an article with statistical information about overall executive roles actually in the big corporate companies, including government companies, private companies, and the majority of all executives, not just CTO around, well, depending on the industry between 60 to 70% of them are former engineers. And I was actually quite surprised by those numbers, and it was only related to Eastern Europe. Do you know maybe some information on whether we stand in the USA in Europe about statistics related to this info, or you don't? I frankly didn't look up myself. I probably should have before this interview.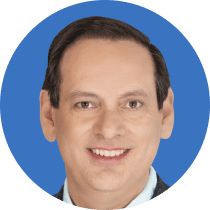 I can't say I know. I can't say that, having worked in the USA for over 30 years in the technology space, I simply have never known someone who carried the title CTO and didn't come from an engineering background. So based on that, I would say it's a very high percentage.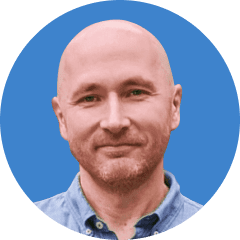 And well, when you talk to people, you don't ask questions, what's your education - engineer or...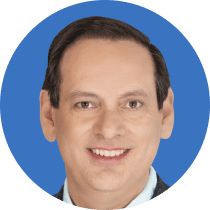 Well, but I think you know what their background is.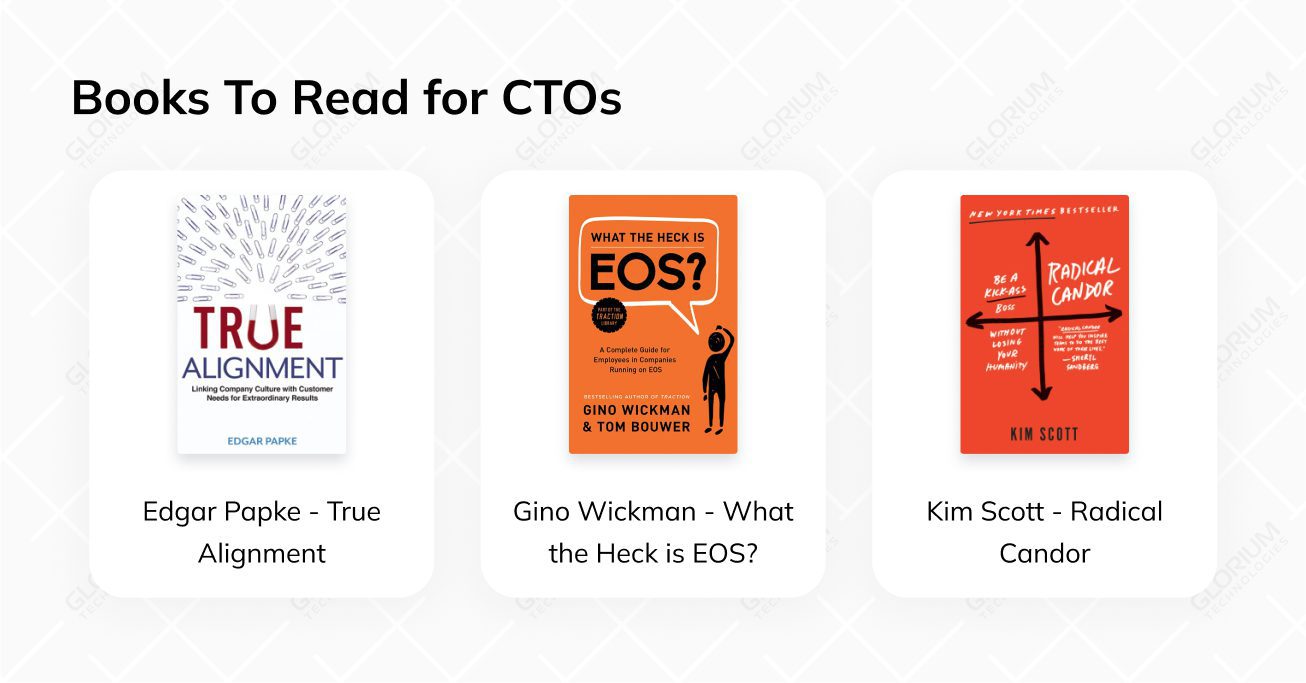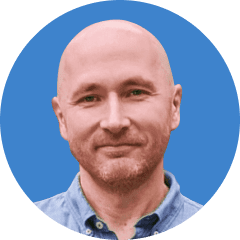 That's also true. You cannot argue about this. Books, what are your favorite books?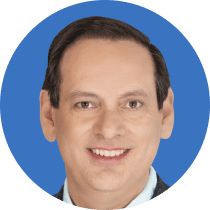 I'm glad you asked. I have three books that I've read in my career that I use to manage. And these aren't technical books. These are career development management books. the first is True Alignment by Edgar Papke, an excellent book for anybody working in a consulting capacity. It lays out the different types of organizations, and what really makes them tick. This can really help somebody who needs to work one day in a nonprofit, and the next day in a law firm. And the day after that in the manufacturing firm, it can really help them to understand how those cultures work and how those organizations are likely to be structured, and what's really going to matter in terms of success with those organizations. A very good book, I recommend highly.
The second is Radical Candor by Kim Scott. It's a great book for communications. It's how I communicate, it's what I really recommend to everybody, whether they're working...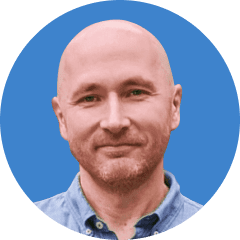 Any specific advice from this book?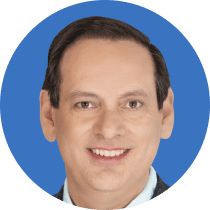 Yes, the advice is to be very upfront with people about what you need to tell them right off the bat, and not to wait. So too often, too, people don't know how you feel, and too often, people will just hold back what they think until it becomes a crisis, and then we will either have to let that crisis play out, it'll become an argument, or there'll be hard feelings. If you tell people how you feel about their performance, about how things are working from the very beginning, and you're very clear that your goal is clear communication, it makes it easier for everybody.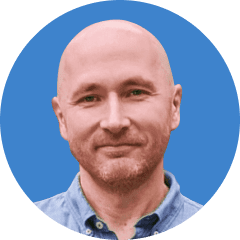 So clear communication plus full transparency. That helps a lot.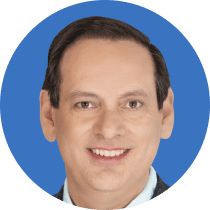 Absolutely, but what she calls radical transparency, it's a very good book.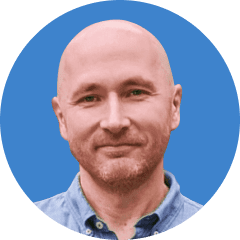 Excellent.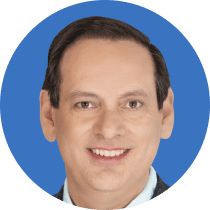 And the third is a management style in which I am an expert. Although I'm not an implementer of it, it's called traction, EOS by Gino. The author of the book is Gino Wickman. It's a well-traveled management system that outlines how often the executive team should meet, what the executive team should look like, how the executive team should manage goals and to-dos, and how the management team should manage KPIs. It's a very good book. Not everybody uses traction, as a management system, but I bring elements of traction to every client that I work with.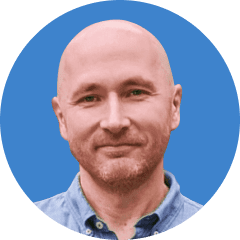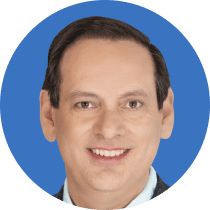 Every client I've ever worked with always feels that it just brings so much clarity and concreteness to the changes that they need that they're always happy to have those techniques applied to their business, even if they don't adopt the actual full style of managing that way.
Addressing the Fractional CTO's Challenges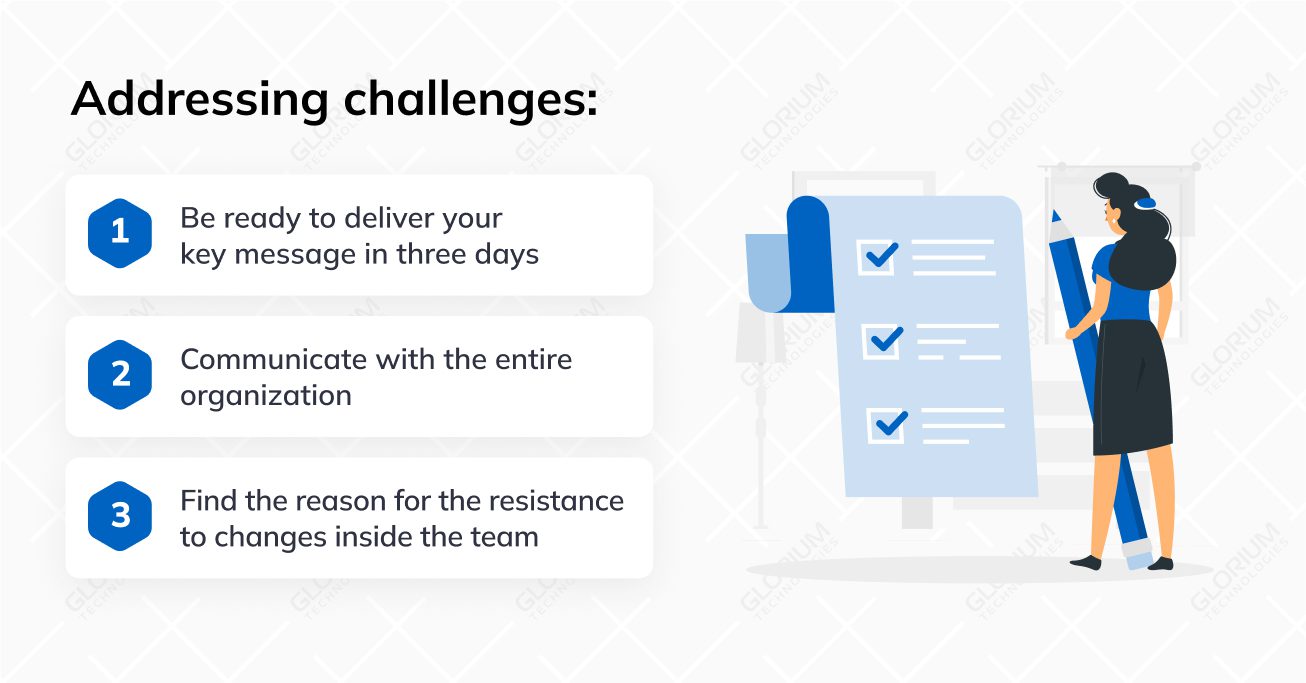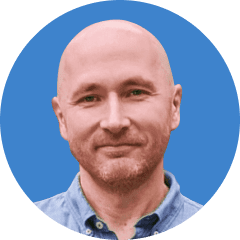 So, just make some adjustments according to the recommendation. I'm surprised because our company and overall teams are usually very resistant to changes. Even so, they want to improve and make significant changes, sometimes very hard.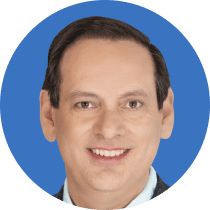 Traction is a system for change. So if you use traction, then it's guaranteed to make changes to the organization.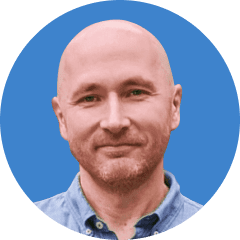 Well, I'm not sure if you have this information or not. For how long was it active, because sometimes some processes are being implemented in the company, and then after a few months, it's either forgotten, or it's either too difficult or too annoying, or too much paperwork or something like this, and it just dies out. What is this system, was it a long lift, or was it abandoned at some point at least?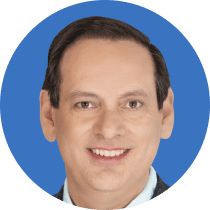 No, it depends. So if a client's not using traction as their management system, then the way you use these techniques to implement them, of course, doesn't guarantee future changes. But traction as a management system is an ongoing permanent management system for any company that implements it will have consistent change and most likely growth for as long as they continue to use traction.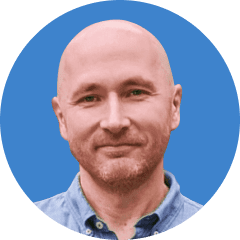 Good. Now let's move to the challenges. What are the most important challenges, and well, the actually good word, important challenges you face as a CTO?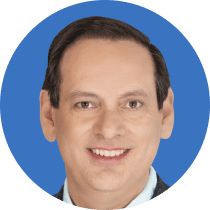 So the single most important challenge that I face is communicating the value that I bring to the organization, and that is to everybody. What I sometimes say about communicating value is that success is not an option. No matter how well you think you've communicated what you're doing and why it's important to the organization, you still have not expressed it well enough for everybody to know and understand and to really present what you're doing in the important light that it needs to be presented in. So communicating value is always my number one. I live by the rule that if I don't tell them, they don't know. So I tell as many people as I can what I feel they need to know to understand what I'm doing for them.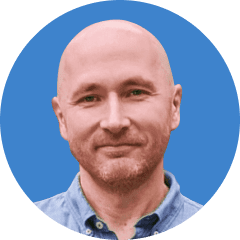 Using clear communication.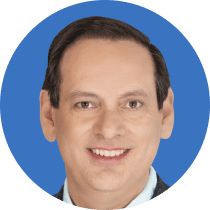 Clear communication. And then my rule number two is, tell them and tell them and tell them, and I don't assume just because I told them once that they know, and I never need to tell them again. I have no problem repeating myself over time, especially to ensure the message continues to resonate.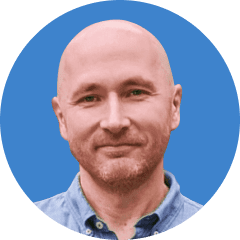 I feel your pain.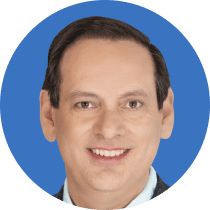 Any good fractional CTO should be able to go into a client and quickly express a real vision for a future state that excites them, and that they're happy with. If a CTO is working for a company, and they don't really know where to go, or they're still trying to figure things out, and they're just not really sure how to solve a problem or what could be a better company, or they just think things are just good enough as they are, then in my mind, that's probably not a great CTO in most companies.
And the thing that I learned in college is if you're not dancing by the third song, you're probably never going to dance. And so with any fractional CTO starting with the company, if you're not giving them some really great advice by your third day, then if you're probably never going to be able to do it. So get in and move fast and try to make a difference quickly.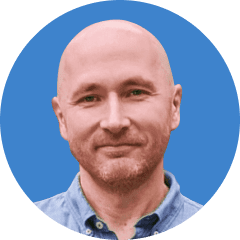 Actually, I do have an additional question about this. That's good when you compare with the song and dance, when you come to the company as a CTO, well, obviously there is some music, and there is a dance, and you need to dance with the company. But you bring some new tunes with you and some new dance moves with you. How hard, from your point, is to make sure that everybody starts dancing your dance and addressing your dance? There are always resilient members of the team: we are smart, and we know what to do. There is a CTO who thinks that he's smart and he makes these changes. Any challenges in this direction?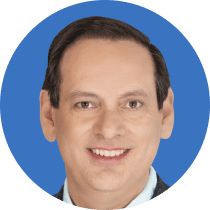 That's the chemistry element. So that's true. And especially when starting with a company on a fractional basis or any consulting basis; there are so many people, and you have so little time to learn each person's role. So my advice to every CTO is, listen, like really listen and talk to each person and really try to understand what their role is, because typically they're not going just to tell you, you'll have to piece it together based on what they've said and what people have said about them.
And there's a difference between walking in and saying, by the third day, you have to change everything, and saying that by the third day, you have to have something to say about something. You have to have some good counsel by that time. Or else, you probably just aren't getting it.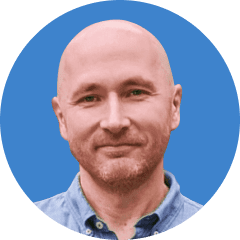 So you express the first challenge gathering relevant information, actually relevant information. So make people start sharing information with you critical information on which, you can do some gap analysis or something, but then comes the next stage. Hi guys, I listen to you, and I think you suck here. Well, obviously in different words, but well, it means basically that, and we need to make improvements here, that, and that. And how frequently do you get resistance from the team and saying, well, it's silent, resistant or the voice of resistance in different situations?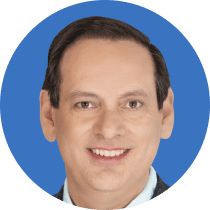 There's always resistance from somebody about every change. So, the communication element is the real challenge. The resistance, being aware of the back channel communications, and trying to address them as effectively as you can is a really important part of this. That is to say, especially on a fractional basis, if you're there for one or two days a week, they have five days a week to talk about what you're doing. So if you've been gone for three days, when you come back, there may be an entirely different sort of narrative surrounding what's happening than it was before you were there. But again, that's a challenge to overcome.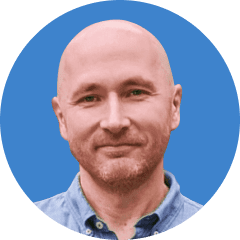 Hold on, I'm asking about different, I'm not asking about the best solutions that you can provide. I'm talking about, or here is the best solution to move on, and you have resistance from multiple levels of an organization actually to implement those improvements. Even so, everybody does understand that yes, it'll bring benefits, but we're just going to block it because we don't like it or something like this. What do you do in this case? This is probably the biggest challenge. I understand the fractional CTO.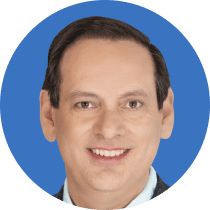 So a fractional CTO should have sponsorship from the highest-level executive in the organization.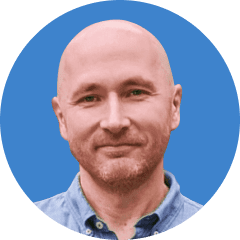 Obviously.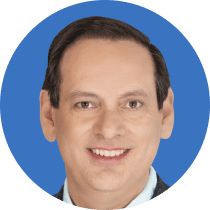 And my advice in that specific case would be to interact with that person, to make sure the organization is cooperating with the changes that need to be made. It's going to be a negotiation because the organization's going to have its reasons for not wanting to make these changes; perhaps the changes could be done in a less disruptive way, or perhaps, differently, that would meet the same goal but would be less onerous. But again, I think it's really important that the CTO continues to communicate with the sponsor, which would typically...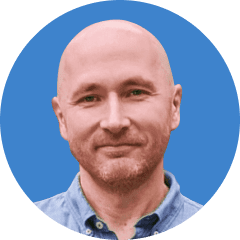 Yeah, communicating with the sponsor, basically implies that you're using your authority. Authority obviously works to some extent, but you cannot achieve everything just by authority. That's actually very bad stuff. Don't you feel it?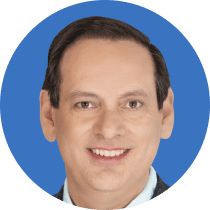 No, no. And communicate with the entire organization, of course. Personally, I always make sure that I have a close relationship with the bookkeeper or the CFO, or whoever's working on the financial side of it because I find that so many people and the organization just have no idea what's happening in that piece of it. But the CEO does, and it can become a big problem if payroll's not getting processed, for example, that's a big problem. Nobody worries about it except for the person who's doing that work. And just taking the time to understand the different relationships in the company can make a big difference.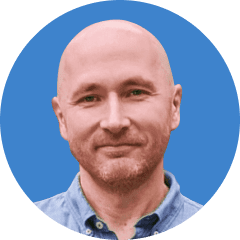 Cool. Anyway, since we've discussed a fractional CTO, how would I find a fractional CTO? What would you recommend?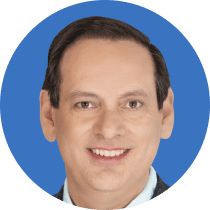 For a business to find a fractional CTO, the best way is word of mouth. Ask other businesses like yours, if they know anybody. The fractional industry, in general, is still in its infancy compared to the IT services provided by companies like MSPs. So we can be hard to find, but we're out there.
So word of mouth is the best way to find us. Many people find me on LinkedIn, so they just simply do a search for what they're looking for, and they put "fractional" in it, and my name pops up. And that's how they find me so cool. It's not a bad idea. Might want to give it a try.
But also, there are a number of companies out there that provide this referral service, typically at no fee. There's a company website called fractional leadership.io, which is a traction-oriented fractional referral company. If you reach out to them, they can provide you with the referral. As far as I know, it's no cost to the client. There's a company called a useshiny.com, that does a similar thing. Again, excellent organization. There are a number of companies out there that provide sort of an advertising basis. They make no claims that the CTO's good, but people can advertise on it there anyway. There's one I'm aware of called GigX.com, that can provide fractional CTOs.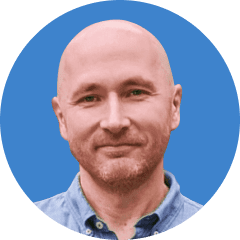 Oh, that's many resources. It doesn't look like, as you said, undeveloped resource management systems can find it.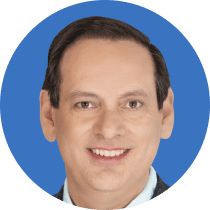 Compare that to the MSP business in any small city, and there'll be a hundred to 200 of them, easily in the fractional market is still developing, but I think it will become the next big thing. So I'm very excited to be in it. And there are different companies that provide fractional CTO services. You can look them up online. We can't necessarily recommend or not recommend any of them. They're out there. They can do it.
Choosing a Client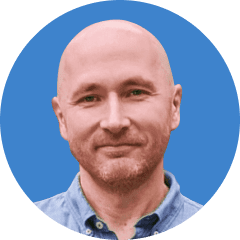 Cool. And just out of curiosity, the engagement with fractional CTO, how does it usually work? Can you give some details?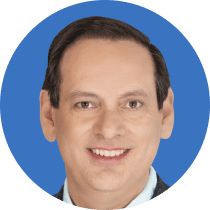 I can tell you how it works for me, and that is the way that I do my engagements. I never ask for a contractual commitment; that is to say, if a company doesn't want me, I don't want to be there. So I never say we, we require a year's worth of service or anything like that. In my mind, someone who is demanding a contractual commitment for a fractional engagement is not very confident in their value. And so I would really question that from anybody who is doing that. So I think most fractional CTOs, me especially, work with an understanding with the client that I'm available to them five days a week or really seven days a week, whether I'm scheduled to work for them or not. If they need me, I'm their CTO, and I'm going to be there to help them. If it starts to become a problem, they're bothering me all the time, and I'm only contracted with them one day a week, then I guess I would talk to them about it. But I'm very unlikely to complain to them or send them a bill or not help them. In my mind, that doesn't really meet the standard of what a fractional CTO should be striving for.
And the engagement should be set up so that the company knows whom they're getting, and they know that that person's not going to change one day. So, in other words, if a company does go through some other company to get one of their fractional CTOs, if the person you interview is different from the person they offer to send in, to me, that would be a concern. Or if the person that they send in is there for a month, and then they say, now we'd like you to have another person, to me, that would be a big concern.
Regardless of the size of the company, when you hire a person, it should be that person who's helping you. And that person shouldn't just change to somebody else one day without any real conversation surrounding it.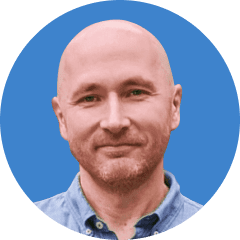 Got you. And since we were talking about engaging with the clients, what's your favorite client?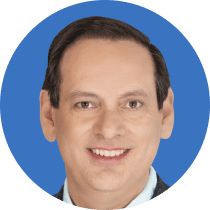 More than anything else, I like a client with a good story. So if I'm interviewing a client and the story that they have for bringing me in just sounds great, it's something I really want to be part of, then that is a client that I want. So a client who was to say, for example, our old CTO left suddenly, and we just need someone to come in and work here for a few months while we find a new, and we have three engineers to manage, and we don't really want you to do much.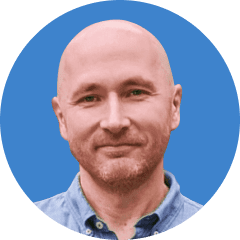 That's not a good story.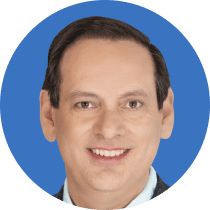 To me, that's not a great story. A client who says, you know what, I've been running this business for 40 or 50 years, and now I want to turn it over to my son. But I'm not sure our technology is that great. It was good enough for me, but I'm not sure if he's going to be happy with it. And we just need someone to come in for, two or three years to really help us modernize this place, and help us change a culture to become a more tech-savvy organization. To me, that's a great story and one I really want to be part of.
Or a company that says, we're pretty well funded, but we only have 15 people here. We plan on growing this thing to 300 people sometime in the next three or four years. And we just need someone who can be the guy who can manage the technology needs of a company for 15 people and 30 people and hundred people, and 150 people, and 300 people, and we don't know where we're going to find someone like that because we're going so fast. To me, that's a great story and one I want to be part of.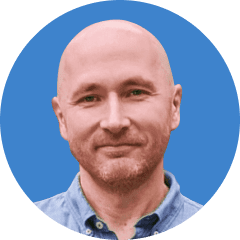 Well, that actually sounds very interesting. And the good thing is that you can actually select the client. So that's a very rare case in some industries. So, Daniel, it was very nice talking to you. Very interesting story, a very interesting topic. I think we learned a lot about what a fractional CTO actually means, what the benefits are, how he can be found, and which clients they choose, and which clients they don't. Again, thank you very much, and I'll see you sometime later.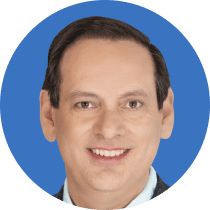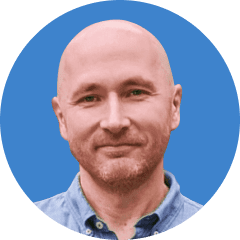 Bye.