Also available on podcast platforms
A Chief Technology Officer (CTO) can have a diverse range of roles throughout their career. In this insightful interview, Murat Ozturan, former CTO of APJ Services at Microsoft, shares his experiences as an architect, translator, connector, leader, speaker, and global citizen.
What are the critical objectives for a technical leader in each of these capacities? Moreover, how do technology professionals effectively communicate in diverse cultural contexts? Delve into the excerpt from the latest episode of CTO Talks or watch the fascinating conversation below. You can also find the full interview on popular podcast platforms.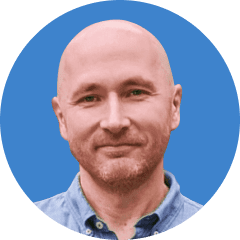 Hello, and welcome to another episode of CTO Talks. My name is Dmitriy Stepanov, and I am a Co-Founder and Chief Technology Officer of Glorium Technologies, an international technology company hosting tonight's event. This is a video podcast for technical leaders and those who want to become them someday. We have guests who possess extensive experience in the area of technology, and tonight's guest is Murat Ozturan, a technology advisor from Aymar Tech. But before we start our discussion, consider a subscription to our channel. We announce lots of great content coming soon, including future installments of CTO Talks.
Now let's talk about our guest, Murat - architect, translator, connector, leader, speaker, and world citizen. Murat, it's nice to have you on our podcast today. Let's start with those characteristics you gave yourself on LinkedIn. So, you are an architect, right?
Yeah, that's my core business, my talent that I believe I have. And thank you very much for the introduction, Dmitriy. Yes, I believe I'm a consultant and an architect. That's what I'm passionate about from a technology perspective. And obviously, that comes very much in the core of CTO works I've also done. And it is essential to be able to understand the technology and implement it, and understand what the technology is used for. It's an important core aspect of an effective CTO.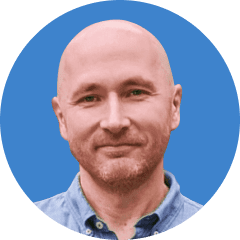 Yeah, I agree with you totally. How about a translator?
A translator is one of those things that has been very useful to me. One of the main things about it is being able to talk in business language versus technology language. Because one of the challenges with technologies is saying something, they are very excited about feature functionality, etc. But they don't understand how it's used inside the business. What is it solving? What is it really creating? I've been for nearly 30 years in Microsoft. One of our challenges is that we have many great technologies and create amazing technologies, but they've never been on the business side.
So, the communication between the business people and the technology people is very challenging. They bring up this technology, and they go, This is amazing! Look at this feature functionality etc. Then business people go and say, okay, I don't understand; how am I going to use this thing? And vice versa. Business people say I have this problem, and how can I solve it?
I wasn't the most popular person in the organization at Microsoft. Because quite often, when business people ask what can I buy to solve this problem? What technology do I need? I say, oh, you don't need to buy anything! You've already purchased it. You are just not using it. People assume that just because the fact that this organization or this group has purchased that technology doesn't mean that they know how to use it or what it's suitable for.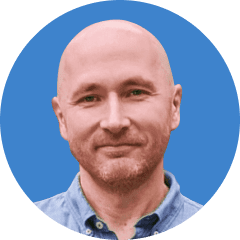 Interesting. So that topic came up several times in our previous conversations. It's getting discussed more and more frequently, at least in my experience. And that's a good sign. Technology and business are coming together closer and closer, and there is more and more understanding that both sides are important, and both sides need to understand each other.
When I worked on data warehousing projects, I began my presentations by asking organizations a simple question: Is data warehousing just a burden in your organization? Because people spent much money and implemented data warehousing solutions. But they never understood how to utilize and leverage the business side. It was a very exciting project for technology people, but they didn't see the business value.
But today, for example, with the AI, look at how exciting and people are aware of what's happening, at least aware of it, and they're asking for it. And that's a significant difference between certain technologies that business people understand and have to leverage and put in place and solve the business challenges, get a competitive advantage, whatever it needs to be.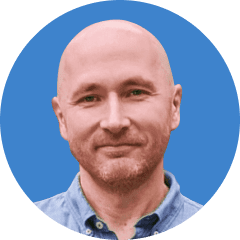 By the way, since you touched on this topic, it's always been like this. I remember that with the cloud solution, it was a buzzword. Everybody was saying we needed to move to the cloud solution without actually understanding what a cloud was and precisely what it was for a data warehouse. This is the same. Don't you think artificial intelligence is somewhat on the same page? Very noisy buzzword; everybody likes it. We want to be in the business, but only some people actually understand the benefits. Everybody dreams about benefits, but very few people understand the limitations and where they can be useful.
You can see some influencers using it here or there, optimizing and saving money. But it's not a scalable solution. It's more like, yeah, you can use it here, you can use it here, but actual solutions still need to arrive. People have yet to learn how to use it on a big scale.
One of the significant challenges I encountered during executive meetings was the ever-changing "high port" of technology trends. It used to be AI, then it shifted to blockchain, and before that, it was cloud computing. Currently, as you mentioned, data warehousing is the latest buzz. These trends generate a great deal of excitement and interest among people. I think it needs to be a very important role of a CTO to make them understand how is relevant to their business and the status of the technology because you can make the demos look amazing. You know, and it's essential. Of course, it's great that people are excited and want to try, et cetera, but they'll be disappointed.
One of the things that they see in these amazing results, data warehousing, going back to those examples, or the cloud, is that they see these fantastic savings or unique competitive advantages. And one of my jobs was to go to businesses and explain to them, hey, this is a day-to-day job. And if you make like 0.01% increase in your sales today with your data warehousing solution, that's a good day. You know, it's not the most prominent example. Clorox increased its sales by 30% because it started promoting the flu sections of flu pandemics in the country. That's a great example, but that's extreme. You won't have an everyday 30% increase in the things you do. So, you're 100% right about the AI as well. It just needs to be balanced and understood. What is possible, what is not, and what will be in the future?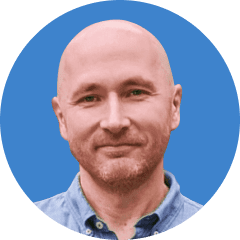 Yeah, but it definitely should not prevent us from taking this challenge and looking for the best solution.
It's very exciting. For techies, it's even more exciting. But, technology people are a little bit more realistic about what can be done in the end. However, business people often get very excited and then very disappointed. And that's what worries me, you know? That's why I use the term "dirty work" for data warehousing because they spend hundreds of thousands of dollars, yet they never really achieve the imagined benefits they were expecting to get.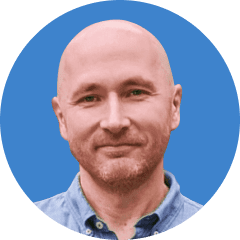 Yeah, but you portrayed the word "optimistic" as a negative term for engineers or technicians. However, one of my mentors, who is a very good mentor, taught me an important lesson. I still learn from him to this day. He said, "Do not view any character trait of a person as negative. Instead, utilize that character trait to your advantage." So, if they are optimistic, embrace and leverage that quality.
I said realistic in the sense that it's different roles and depends on your role in the organization. If you're a CTO, your job is to think forward and look optimistically at what's happening and how this technology can be utilized. If you're a CIO, you're trying to balance it to put it together into how to utilize it in the organization for the right time at the right moment.
But only some people have the luxury to be, you know, separate CTO versus CIO if you are playing both roles, so your part needs to be balanced by myself.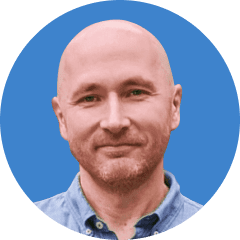 True, that's true. Hard to argue about this. The connector establishes a long-term relationship, which is important.
Very important in the sense that we are connecting solutions because one of the things that I find out is that sometimes, as technology people, we like to do everything hands-on, and we like to put our stuff together and write the code, etc.
But many solutions have been built outside. There's no need to redo it. Whoever says things like, oh, I don't trust this, etc. Even those who prefer traditional methods should consider utilizing libraries and existing code. It's essential to trust and leverage solutions developed by others, especially for financial institutions or manufacturing sectors. There's no need to spend extensive time and effort writing detailed code when you can purchase reliable and maintained solutions from external sources. This approach enables faster and easier implementation.
From that perspective, it is very important to not only understand the technologies but also what other people are doing and if any of it can be leveraged internally. Opensource is a great example of it. We can look at it it's what's being done if you can be leveraging any of those open source or stuff out there or partners and expertise. For example, you might be a small organization that only needs some of the expertise on some technology there. You might have to hire certain people or just purchase a solution there.
Connector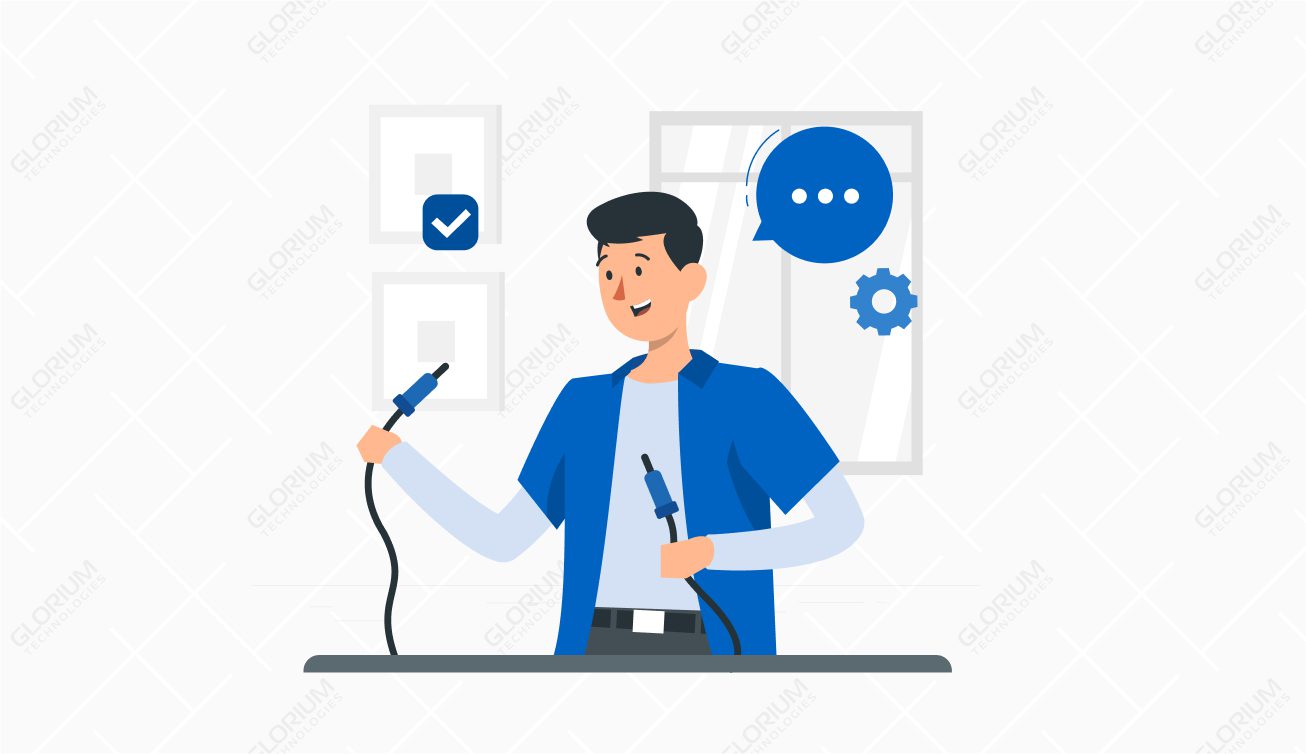 So, a connector is very important. It's like Lego pieces. You want to put the right pieces together in the right place to create the overall need and structure that will help your business. And it's essential that you understand the business that you are in. That was one of my biggest learnings. I was fortunate to have my first job out of college in the US. I was in Paris with Renault, the car company. And the first week I went there, they told me to go to a factory. And I'm like to HR people, I said, hey, I'm a technology person. I'm a coder, you know, I'm like, I'm a system analyst. What are you talking about? They go, no, no, you need to go to the factory, start putting tires on the cars, and understand that in Renault, we make cars. And whatever you do in Renault, we should make cheaper, faster, more reliable cars. You are not here just for technology. And that was a big learning for me that changed my career significantly.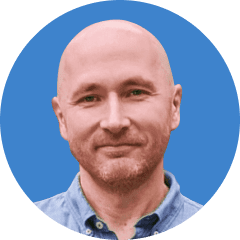 Yeah, that correlated to your previous statement about translation. You need to understand what you're building at the end of the day. You're not creating a function, you're not creating a piece, a detail, no, not even putting a tire as you said, you're actually building a car, and that is how you make the car. Yep, that's true.
There is another aspect of the connector character. It's about resolving conflicts, conflicts in the relationship, and aligning. Can you give us some insights?
You may be coming from technology, but as a CTO, you need to be the person who can translate it to make sure that people understand each other.
Then understand the priorities, and if there's a conflict happening in there, try to explain what's happening and make sure that you talk with the business people and make them understand the details of why this technology is important, or this technology is not relevant. And on the contrary, you need to explain to technology people why this technology is relevant or only relevant to some businesses. Whatever we are doing, the manufacturing, finance, hospitality, whatever the company and industry we are in. So, it's very important to be able to make people sit together and understand what's happening there.
Secondly, in the executive meetings as a CTO, your responsibility is to represent the technology and bring that point of view that's coming in. But it needs to be very balanced and understood. It is to be very hand-to-hand if you have a CIO in the organization with aligned messages. And communication is the main part of it.
But that goes both ways. That means you need to understand the business's challenges as a CIO or CTO. You might get very excited about the AI. Still, for example, because of the pandemic, we know we have other significant supply chain problems in manufacturing and retail, etc. That's the number one issue. You might be very excited about the robotics that will help you to do data warehouse management, but that doesn't mean that if you don't have the material that's coming in the supply chain, robotics will not help you put in the shelves because you don't have that luxury.
So, it needs to be a very good conflict in the sense that I'm a big believer in the positive thinking of everybody. Everybody is trying to build a solution, is going to try to make the business better. Understanding and communication is the key to that.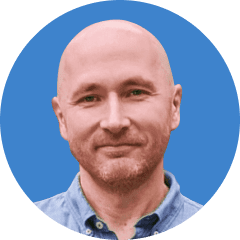 True, so I think aligning compromises and conflicts are inevitable in our roles. It's always going to be.
And I do enjoy it because a lot of good things come from the conflicts.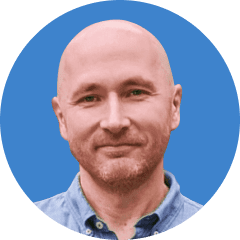 Okay, as long as they are resolved constructively.
Right, exactly, and because I'm a big believer that if everything is positive, I try to ensure this is positive. Are we not having conflict because everybody is aligned or ignoring each other? And that looks initially very positive and makes you feel good because you've got a meeting, and nobody discusses or disagrees with you. And I'm worried about that kind of situation, you know?
Speaker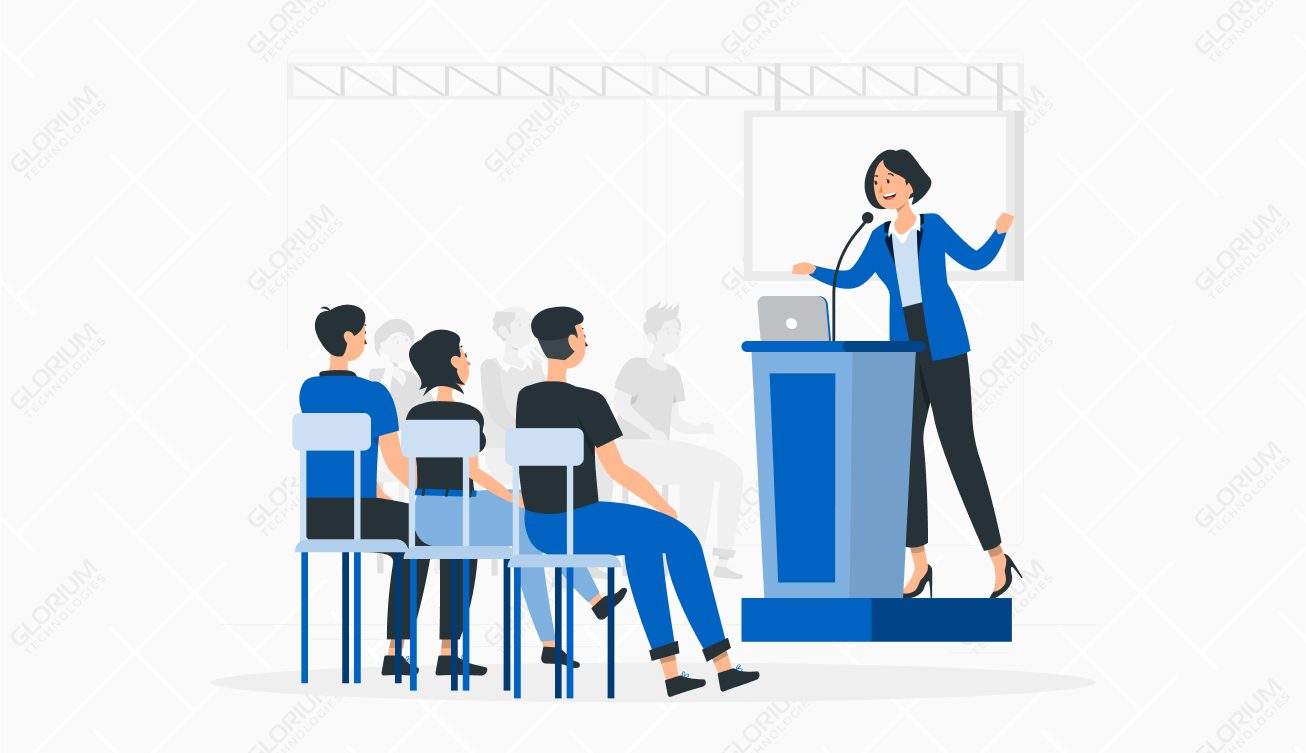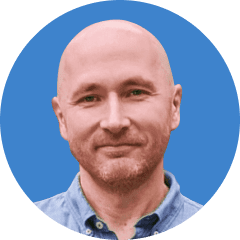 Something is coming right. Okay, speaker. So, you participate in multiple events. You also work with college students. What kind of college students are you working for? What do you do?
Mostly technology people who are graduating. I mentor them and also tell them what's happening. And with the technology, I paint them a picture saying the future is unknown. You know, we've seen a lot. I mean, I'm old enough to remember from mainframes to PCs, to color screens, to keyboard, to mouse. And all these things that were completely new, we learned. But college students don't realize that they're natural at these things. They are graduating from it and don't understand when relatively older people don't realize it as easily as they do.
Many people graduating today are, you know, touch screen for them is something natural. They didn't have to learn; they just grew up with it.
But for us— you, me, etc.— it's something we had to learn. I mean, this is something that is, you know, very interesting. For example, we had to learn that email was too slow. Instant messaging is a standard way to communicate or messaging boards. And that's something we had to learn. It's not something that comes easy. So, you don't expect everyone you talk to in college to be using that kind of messaging, that kind of communication. And that's a significant part of making the new people understand that.
As a speaker, knowing your goals and audience is very important. It's crucial to be able to change your language. If you are talking to many technology architects, your language and demos, etc., will be very different from someone who just came out of college or is completely business-oriented.
The most important thing about speaking is knowing your audience and understanding the topics that interest them. Okay, and adjust your speaking engagement based on that. We have the luxury, you know, as a geek. I'd love to do technology demos, and show you how I write this code or how I did this. But that doesn't mean it's the right audience. You're going to lose people halfway through. It's like, "What is Murat doing up there?" It's like, you know, he's typing stuff. Completely different audiences will be very excited about it, you know? It's very important to be able to engage and be understood. And the people organizing the talks— I mean, we had with you, Dmitriy— it's a pre-conference sit-down and understanding what kind of people are going to be there, what kind of topics we're going to talk about, how technology-deep we are going to go or not.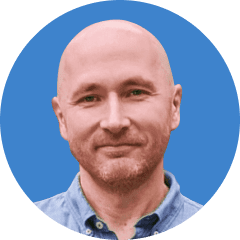 True. Murat, that's actually a very interesting question. You said that we grew up with mice, keyboards, and color screens. It was all new and unusual for us. But new mice and new color screens are coming. It's going to be an infinite growth. Do they actually understand that something will come, and something exciting will meet them sometime in the future, near future, or mid-future? Do they actually look at this somehow, reflecting on the past?
It is very important to understand the past but look at the future and what will be. My favorite things, I wonder if you ever watched the perfect demo from the 1960s when they did the, you know if you look at the perfect demo that's been done, they did everything like cut and paste and video conferencing, etc. You learn so much in history and try to get to it. And new people who are graduating, they understand that. They're very excited about things like augmented reality, virtual reality, special thinking, AI, etc. But they don't understand that, especially when you are working for an organization, if it's not a startup, if it's a startup, it's great to start from scratch, but you come with the technology that you already have established systems.
And you need to work with them. So as a CTO, you can't just look at the future. You need to understand how to bring these older technologies with us and get them into a modern era. But unfortunately, it's the reality of it. If you are passionate about health, unfortunately, if you go in there, you will see when Windows 3.11 is out there, you know, being neutralized, you can't be saying that I want to use the latest technology.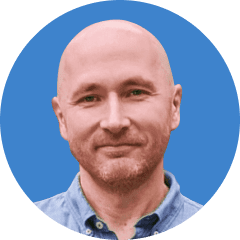 Okay, so true. It's hard to argue about this, especially in healthcare or real estate. Very conservative domains with a very old. I don't want to use obsolete technology because they are not obsolete. They're still up to security and compliance. They need all the stuff. So, you cannot call them obsolete. But again, from the graduate standpoint, they are obsolete.
But again, at the same time, we should use new technologies. We should look and find ways to implement those new technologies without disrupting, destroying, I mean worsening business processes. I mean, you cannot just say, hey, let's stop the work in this business for one year until we rebuild it. It just doesn't work this way. I'm sorry, guys.
It's not going to happen.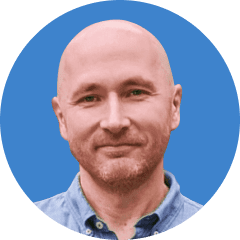 That's something, and you need to understand the business. And again, we need more than just technologically meet the needs of the company but business needs. You need to understand the business needs of the business. Now let's talk about a world citizen.
World Citizen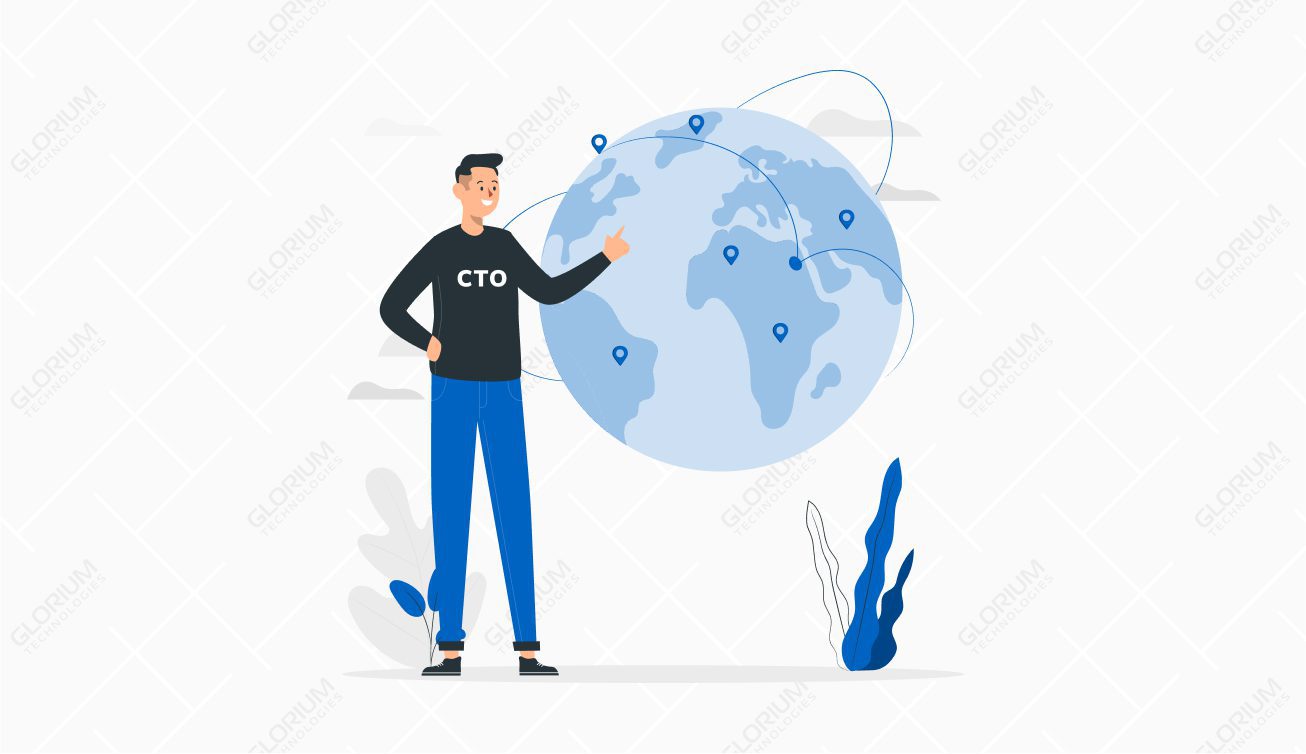 It's very important to understand what's happening around the world. Sometimes we get isolated in a single environment, and we are, even in Silicon Valley as a technologist, you're in there. But you need to understand, for example, that, you know, high, high-speed connectivity, low latency is not a reality in the rest of the world. You know, there's still many places around the world that is dealing with, you know, offline type of situations, very high latency, low bandwidth type of situations. So, it's very important to be able to understand, first of all, the environments that other people are working in.
Secondly, it's very important to understand the solutions that they're bringing in. And that's an amazing way of looking at it because quite a lot of times in different countries and environments, they come up with very interesting and creative solutions that we need to leverage.
I was lucky enough to travel the world and live in so many countries I lived in every continent and every different places. I lived in about eight different countries, which helps me a lot and makes them interested, you know, and different communication styles are very important, especially if your company is working internationally. The way you communicate in Europe versus in the Middle East versus in Asia is an entirely different way of communicating and making your point understood by them.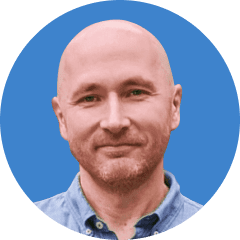 Can you give some examples?
Of course, while you go to Japan, you present something, everybody listens, everybody shakes, you know, shakes their head, and it doesn't mean that they understand or they agree with you. But they're not going to raise it in the meeting.
Let me go to the extreme. If you go to Israel, there are going to be a lot of discussions and arguments during the meeting. There will be heated conversations, and that's normal as well. You know, and both sides are trying it. They'll go outside between the meetings or until your next meeting in Japan. They're going to have in the background all these discussions, etc., and it's not going to happen during the meeting when you are presenting it.
On the other hand, in Israel, you'll be solving the problems during the meeting itself. And your job is much more trying to control the content, doesn't go off on tangents, etc. And the other thing is very important as well, the attitudes of people. For instance, if you go to Asia, different countries in most of Asia, in Southeast Asia or China, etc., they want you to show examples. Who's done this thing? In my industry, show me a couple of examples of utilizing it.
If you go to the Middle East or, let's say, even New Zealand, Australia, it's like that. "Oh, I want to be the first. I want to be in the newspaper saying that this is the first bank who does, you know, gaming console, Xbox banking."
So, it's a very different attitude toward approaching technology. It's very important when you come to the US, for example, and they have established technologies, established architectures, that's very difficult to move. So they are very cautious in saying, "What's going to happen to my existing systems?"
Okay, so it's very different and you need to understand, it's going back to understanding your audience and whom you are talking with, how to communicate with them is very important. Different countries and different cultures have different kinds of motivators.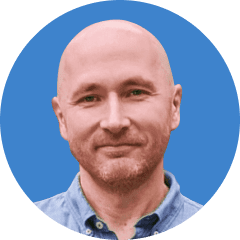 But you need to be very careful; sometimes they don't behave according to their country, right? So, very much, yeah, okay, well, that's actually very interesting. Examples and okay, so we actually went through the characters that you presented on LinkedIn. You mentioned that you had a very unique experience in Singapore. I mean, that's something different from everything else, I guess, even from the examples you provided before.
Singapore was very interesting because I lived there for three years as a CTO and was involved in the services. As we discussed different countries and communication styles, Singapore is very different from Malaysia, Japan, Australia, New Zealand, and China. It's crucial to completely adapt how you present technology from one place to another. Many people often have a standard way of explaining how technology will be used. However, I needed to customize my approach, carefully choosing the right words and methods to present the same technology and explain why it's important for their specific business and their challenges.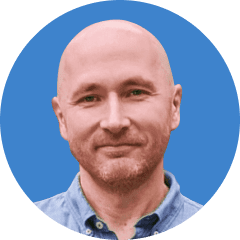 Hold on. You should use this approach with every culture. Explain how technology addresses business needs and provides value. Reflect on the technology's value to the business, right? Now, how is Singapore different?
Singapore itself is very interesting. It's a very organized place, very advanced. And they like to do things but are very cautious about it. They are not taking chances with many technologies. They try many things and will try and look at them. The very structure itself was very interesting. They have a methodical approach to problems and solve them on a larger scale. One of the most organized cities I've ever seen, a country city with an approach that is unique to their own environment. Very different from the rest of the other countries and other places.
For example, I was there for their national base the first time I joined. And there were planes passing, and the military was showing off their resources. I wondered how they had so many planes. Like, where are these planes? They said, "Oh, yeah, we train in Australia. We have a base in Australia, and we have a base in Utah in the United States for training purposes. So, during the training, one-third of the fleet is here in Singapore, one-third in Australia, one-third in Utah." Then you're like, okay, if you have a region that is like your country is 40 miles to about 60 miles, a big island, then you need to find innovative ways of solving problems and that impact. So, they're very creative in finding those kinds of solutions and quick to adapt to technologies. When they see the value of it, they go very quickly and ask, "Okay, what do we need to do?"
We talked about how small the country is. They were purchasing soil from Malaysia and Indonesia to increase the island's size by about 15% to build industries on top of it. Then they went into technology. For example, in the last 15 to 20 years, there has been a significant improvement in building underground tunnels. They purchased multiple of these things, and their aim in the next 25 years is to have 40% of non-essential buildings underground. They're really building underground structures to achieve that. They're very security-aware and have hundreds of cameras on the highways, etc. Since they cannot watch the cameras manually, they were very interested early in the days of AI, how to recognize challenges and focus on them and find them. They're very advanced in technology, but also very realistic about where the value is and how to utilize it.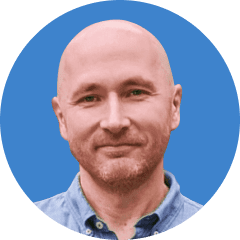 They have a methodical approach with quick implementation, right? Well, I guess Singapore has no space for mistakes.
Yeah. And if they have the financial means, I call it luxury, in the sense of the country, the population is relatively small, the area is limited, and that helps them to be able to do these things very quickly. It's difficult in Russia or the United States, where you are completely separate and have established systems. It's not easy to change things straight away like that.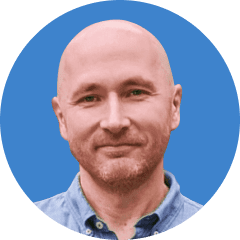 True, but it's too expensive, I mean.
Yeah, exactly, exactly. Okay, old businesses are threatened by new technologies. Yeah, one of the things that I used to tell business people, is that they need to understand that they have competition, and there's going to be competition. In the old days, they were very secure about it. It's like you could only open a bank if you had a mainframe. That was the main thing, like, "I don't need to." Then you start having online businesses and online banks, and having a technology investment is no longer necessary to do certain things. And one of the things that I used to tell, because I used to visit the central banks of these countries when I was traveling around, I said, "Be careful, you might have competition." That's when digital currencies, etc., became a reality. Even the country's central banks started having competition, or at least, you might have differing views on how honest and real the competition is with digital currencies, but the competition is a challenge. In the old days, no central bank thought that somebody would come and put another currency in their country. They were controlled foreign currency coming in, and they controlled the challenge significantly. Now, they need to think about digital currencies.
Fortunately, it's very creative work, and every business is challenged with technology solutions because startups and new companies are coming up, and they are quickly changing the business landscape. Great examples are taxi companies. They made no investments in technologies. And there was a little way, other than raising your hand on the road and hailing a taxi, you could call them and ask for a taxi, but that was it. Suddenly Uber or similar types of ride-sharing services like Grab or Uber, etc., appeared and changed the world. Suddenly, taxi companies suffered because they ignored technology. It's very important if you are in an organization as a CTO with an established business, and you feel very secure, you need to look at what's happening out there.
I know it's going to be a very old example, but Microsoft went three times to Encyclopedia Britannica, which had thousands of writers and was the number one printed encyclopedia in the world. And one of the things that I felt very sad about when I was graduating, they would come to the universities and try to sell me the encyclopedia. I could never afford it, which was one thing I felt really bad about. And Microsoft, we went there three times to explain to them that there's an online business coming up. During that time, it was CDs, etc., and they refused to listen, okay? Today, there's no such company called Encyclopedia Britannica. We came up with Encarta, which became online, and something like Wikipedia took over all that encyclopedia mentality and took over the world.
Encyclopedia Britannica is a feature from the past and history. Yeah, it's the reality of it. No business should feel comfortable that they're there to stand, and they're going to be there forever; even if they're not looking at the competition, what the technologies are changing.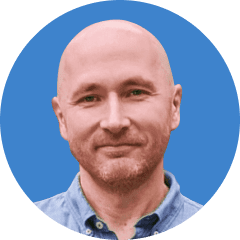 Yeah, and actually, you raised the scale-up to the central banks. I want to raise the scale to countries. They're using islands that are independent countries, and who knows what they will do with the space.
So every single entity, in all aspects, starting with a very small land, most global peace, are threatened. I mean, and it's not threatened again in a bad way. It's a competition, part of the progress.
I mean, the challenges, for example, the countries, as you were saying it, is brain drain. One of the saddest things for a country to happen is that people leaving, with people who know technology, who are good in business, etc., leave the country and go somewhere else. I think that's a big competitive disadvantage and advantage for a country. I mean, it is a fight to be. The United States is managing that very well. It's still the best place to go and do your research, start your startups, etc., and that brings a huge competitive advantage in the world compared to other countries. And that's a very important part of it. You're 100% right. Countries are constantly competing, and you know, I love that, what was it, about 20 years ago, the earth is flat. And it's true. As a technology person, it doesn't matter where you're coming from, or as a person who's seeing the future, you could move on to any place.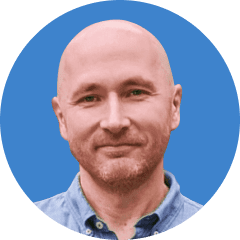 True. True. I guess both of us somewhat participated in the brain drain. I mean, we selected the best place to apply our knowledge and talents.
I'm a Turkish person, and that's where I'm coming from, and now I live in the United States, you know, and it was, you know, it's just one of those things that, unfortunately, is a competitive advantage. As you said, the countries need to start thinking how to keep these people in place and provide an environment where they can continue their research, startups, technologies, etc., to be competitive with other countries.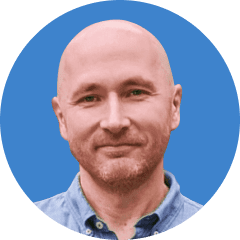 Yeah, but you see it's the same way, as you said, it's an old mentality, it's manufacturing, resources, oil, gas, metals, whatever it is. So it's, well, there is some movement in the human resources, but it's still slow. It's a lot of different factors. We're not even going into the political because it's more complicated than just not understanding.
Learning, Relearning, and Unlearning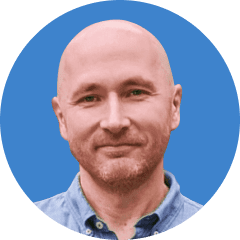 Learn, relearn, and unlearn. That's your second person putting this together. Is it some kind of, what is it, from some source, some...
In the 1970s, a book called "Future Shock," he was a futurist guy, and that's my motto. And my mentor pointed out the exact wording to me. And he said that in the 21st century, people will not be literate or illiterate. They need to learn how to learn, unlearn, and relearn. And as technology people, especially at a certain age like me and you, etc., we realize that. We cannot stick to learning something and stick to that knowledge, and it's happening. With AI, etc., and like what you learned about AI two years ago is completely different than what's happening today, okay? And you need to really unlearn and relearn about the things.
I joined Microsoft in 1993, and our product lifecycle was every two and a half, three years, sometimes four, and we could go to a week of training and leverage that knowledge for about three years. We didn't have to learn anything new. Today, if I don't watch blogs regularly, etc., happening in the cloud, I lose the features and functionality that's coming up every two or three weeks, you know?
So it's very important, and I'm very impressed by this "Future Shock" book. He saw this thing in the 1970s and said, you know, it's going to be so fast that you need to learn, unlearn, and relearn very quickly. And that's what we are seeing. And that's one of the things that, you know, that I enjoy, and I learn how to do it.
And I believe that every CTO, as a role, needs to learn and enjoy being able to have this shaky ground of learning and learning and relearning and being able to stay on top of things. Because when you think about it, how fast the advancements are happening and how fast we need to follow up, it's crazy fast.
And it's going to be faster, it's not going to get slower. Unless we get some solar flare or a World War 3 and suddenly, we got to lose all the technologies, it's not going to slow down.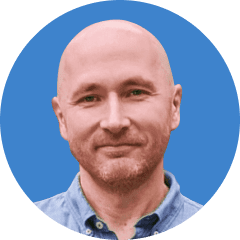 Yeah, we will unlearn and relearn. That's actually very interesting because one of the previous speakers, he put it in the sequence I told, which is to learn, to relearn, and to unlearn. I guess you actually change the sequence, which makes it more proper because relearning on the empty page is much easier than mixing it with the previous technology. Sometimes you have to do it, like I mean, forget about it.
You need to learn from the past, no question about it. I mean, when I say unlearn, it doesn't mean that you throw away your experiences. I'm talking about specifically technology perspective, specifically from things that you can unlearn from. But it is not the experiences and patterns that you notice. And that's going to be my main topic in the CTO Talks that we are going to do in the CTO Summit, and how to survive in this fast environment. But it's very important to be able to learn from the experiences as well. You know, when you're learning and unlearning, what did you learn? You know, why that's not working any longer and be able to very quickly adapt and understand those patterns and practices and bring them to the new era. So that's a very important one. Don't get me wrong, it's not like we are starting from a complete, empty each time type of thing.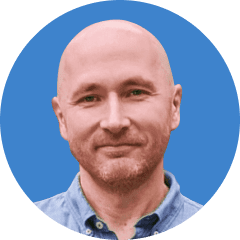 Okay, so I think it was a very good thought. You need to get ready and I need to get ready for our CTO Summit. It was very, very nice to talk to you. I enjoyed the conversation with you, and I hope to talk to you later.
Yeah, definitely. And I am looking forward to the CTO Summit and sharing how to survive as a CTO in this learn-unlearn-relearn paradise.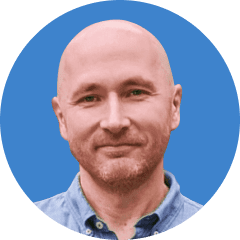 Yes. Okay, Murat. Very nice talking to you.
Thank you very much, Dmitriy. Bye.