Are you considering adding AI-based features to your product? Then you have to hurry up. Successfully implemented AI-driven features can positively impact a company's revenue. Though the exact impact on revenue would depend on client adoption, performance improvements, and market competition, many companies have proven that AI implementation benefits business outcomes.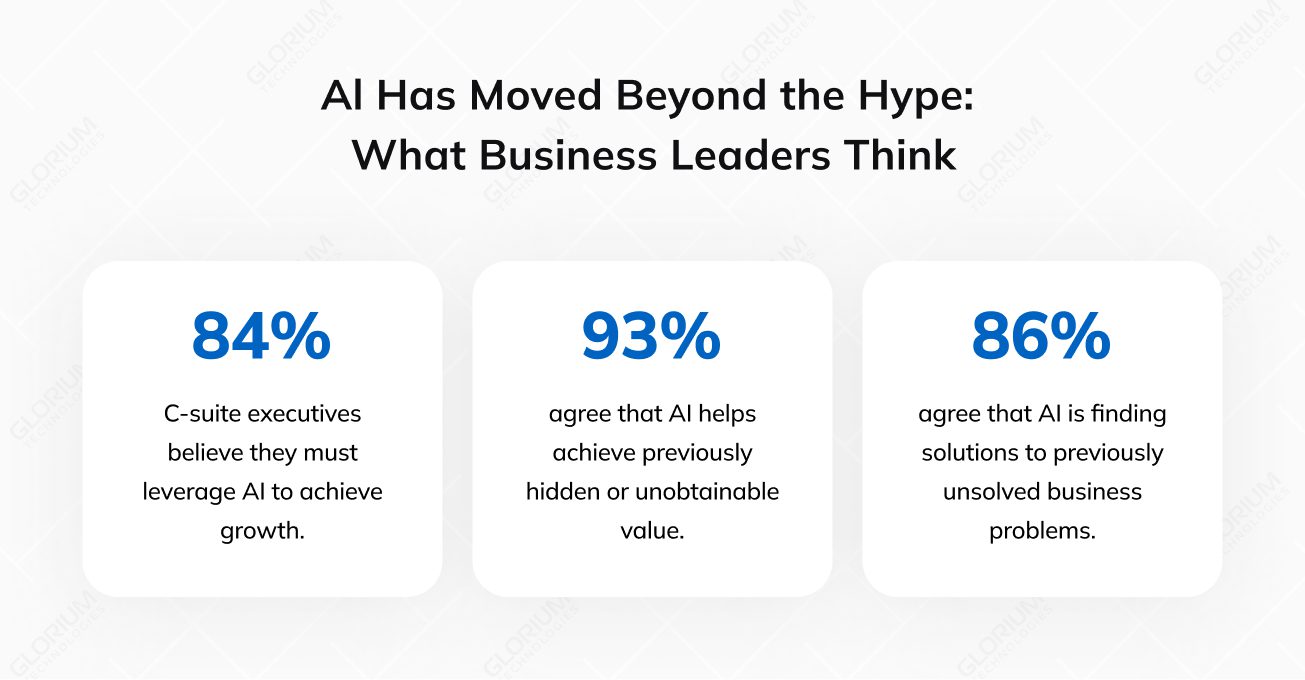 But what does it take to enhance your product with AI?
The most popular ways to elevate your healthcare product are AI-powered analytics, medical diagnostics, and telehealth solutions. This savvy strategy fuses futuristic tech with patient-centered excellence. It all starts with smart data integration – think of tying patient records, lab results, and wearable data into a cohesive digital dashboard. This creates the launching pad for AI-driven analytics to unveil trends like spikes in flu cases, enabling hospitals to allocate resources more effectively.
Remember, it's not all about the algorithms – it's about the people. The runners-up in the list of popular AI enhancements are medical robots, clinical decision support, and hospital management assistants. All of these work on augmenting the human work rather than replacing it altogether.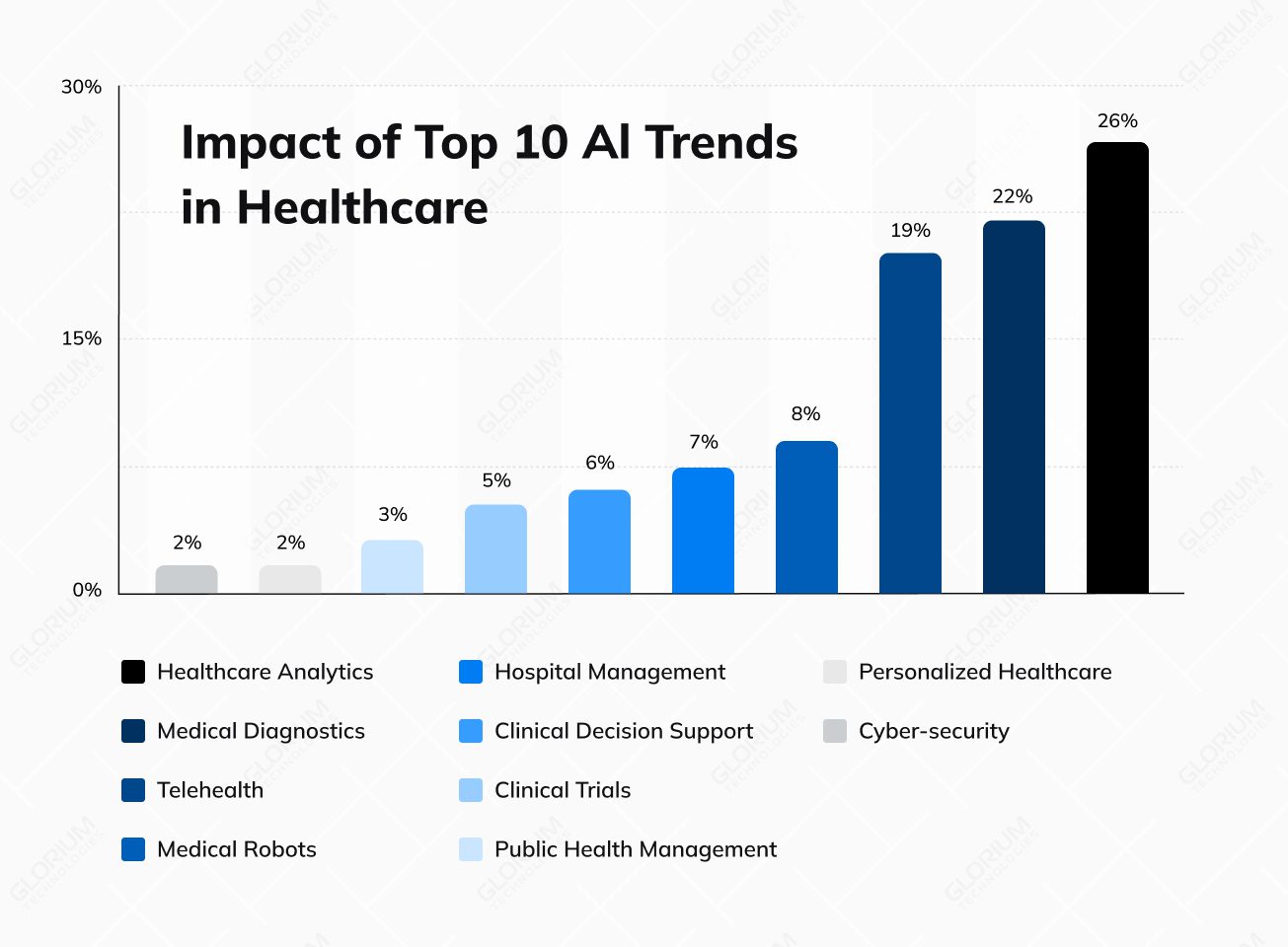 Balancing AI's efficiency with compassion ensures healthcare retains its human essence. So, enhancing your healthcare product with AI isn't just about embracing technology; it's about merging innovation and empathy.
Below, we will look at several examples of B2B SaaS companies that have added AI to their wheelhouse a long time ago and benefited from it. This is a mix of case studies based on the publicly available information and Glorium Technologies' experience.
Sleep.AI
Sleep.ai created a diagnostic tool to identify and monitor sleep-related breathing disorders, specifically snoring, bruxism (teeth grinding), and apnea. The app "Do I Snore or Grind" lets users record their sleep for 2-3 nights. This information is analyzed via a validated medical algorithm. The company also created a wearable IoT device that uses personalized biofeedback and a B2B solution, allowing doctors and dentists to log in and analyze grinding sounds. They came to Glorium Technologies with a request to update their software, using the latest ML developments to enhance personalized sleep treatment and medical advice to the app users.
An updated product with modernized features allowed to:
Give users access to sleep studies
Enable connectivity of sleep devices with the app
Optimize the experience based on a person's specific data
Add customization and personalization possibilities.
Sleep.ai users reported significant improvements when using the app, thanks to the personalized recommendations based on the tracking and analysis of their distinct sleep behaviors. In severe cases, the app would transfer the data to the healthcare and dentistry provider, encouraging the user to receive professional advice and help.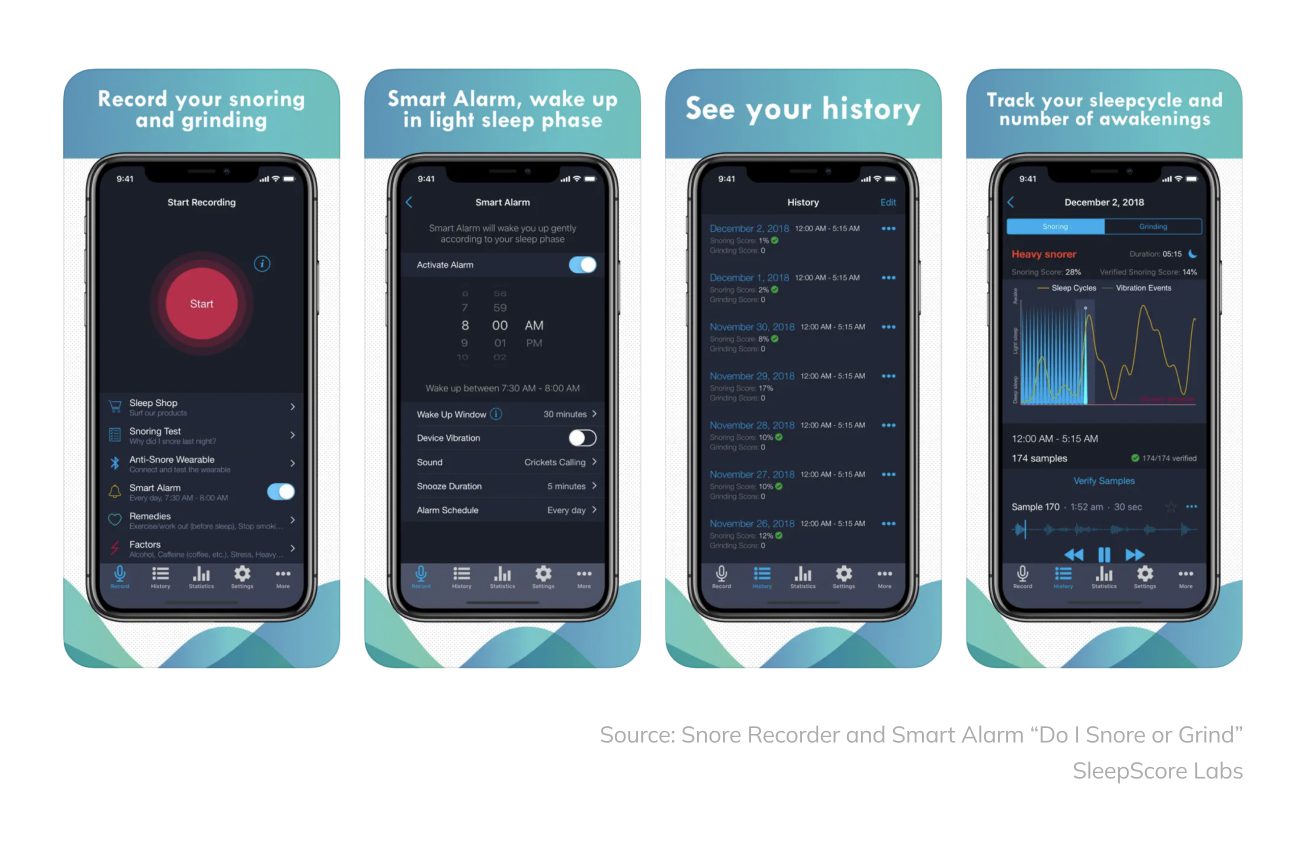 How long did it take to develop: The company has been working on and improving the software since 2017. Glorium Technologies made an updated version with rich features and database synchronization over nine months in 2019.
How much did it impact the company's revenue? There is no available data about the company's revenue; however, Sleep.ai ranks second among 27 competitors according to Tracxn and has been downloaded from AppStore over 250,000 times.
Bayer: Calantic™
Creating new pharmaceutical products is a long and expensive process. It can take 12-15 years and cost over $1 billion from start to finish. AI can potentially accelerate certain aspects of a complicated process. Bayer Pharmaceuticals is using generative AI solutions, such as Google Cloud's Vertex AI and Med-PaLM 2, to help develop and launch new drugs. Generative AI simplifies data access, identification, and correlation for researchers. It efficiently analyzes vast amounts of research data, finding potential connections, and automates time-consuming tasks like drafting clinical trial communications.
Other Bayer's commitments to healthcare and patient well-being are further exemplified by their AI-driven diagnostic and medical products. In collaboration with AI companies, Bayer has developed
Solutions that aid in the early detection and diagnosis of diseases
Personalized medicine through AI-powered genetics
Supply chain optimization and predictive maintenance of equipment
AI-powered chatbots and customer support systems for improved customer experience
For one, Calantic™ Digital Solutions, a new platform that provides access to digital applications, includes programs that use artificial intelligence (AI) for medical imaging. This platform offers contrast media, and integration with medical devices, software, and services. The platform assists healthcare professionals throughout patient care, from diagnosing medical conditions to providing treatment, and has been adopted by dozens of hospitals and universities globally.
How long did it take to develop: Strategic imaging artificial intelligence (AI) platform provider Blackford Analysis has been working on the Calantic™ project-related tasks since 2020; the project was launched in 2022, and the developer company has been subsequently acquired by Bayer in 2023 for approximately €75M, according to Bayer's revenue report.
How much did it impact the company's revenue? The product is still under the "Innovations" category in the company's annual report, not showing any revenue. However, the product recently entered the Australian market and got the clearance for usage in Japan, making its outlook highly promising.
Health Catalyst: Healthcare.ai
Health Catalyst was established in 2008 to help healthcare providers use data to make better decisions and improve patient care, efficiency, and outcomes. They started to dub their findings with machine learning in 2017. In 2021, when most healthcare businesses were unaware or limited in resources to implement AI successfully, Health Catalyst launched a healthcare.ai solution. The company enabled a large group of technical healthcare professionals to quickly use machine learning tools to build accurate models by giving clinics and labs free access to their central repository of proven machine learning algorithms.
The new product provided AI analytics for healthcare at five different levels.
Integrating analytics
Selecting and constructing predictive models
Improving the efficiency of predictive analytics
Comparing past events
Prescriptive optimization
Easy access to AI capabilities allows for seamless integration into existing business intelligence tools and over 100 other Health Catalyst applications. Though the company prioritizes improving healthcare quality, Health Catalyst's platform also offers analysis and information about the financial aspect of healthcare delivery. For one, it helped one of its clients to reduce unnecessary strep culture testing and cut costs by $40K, according to this case study.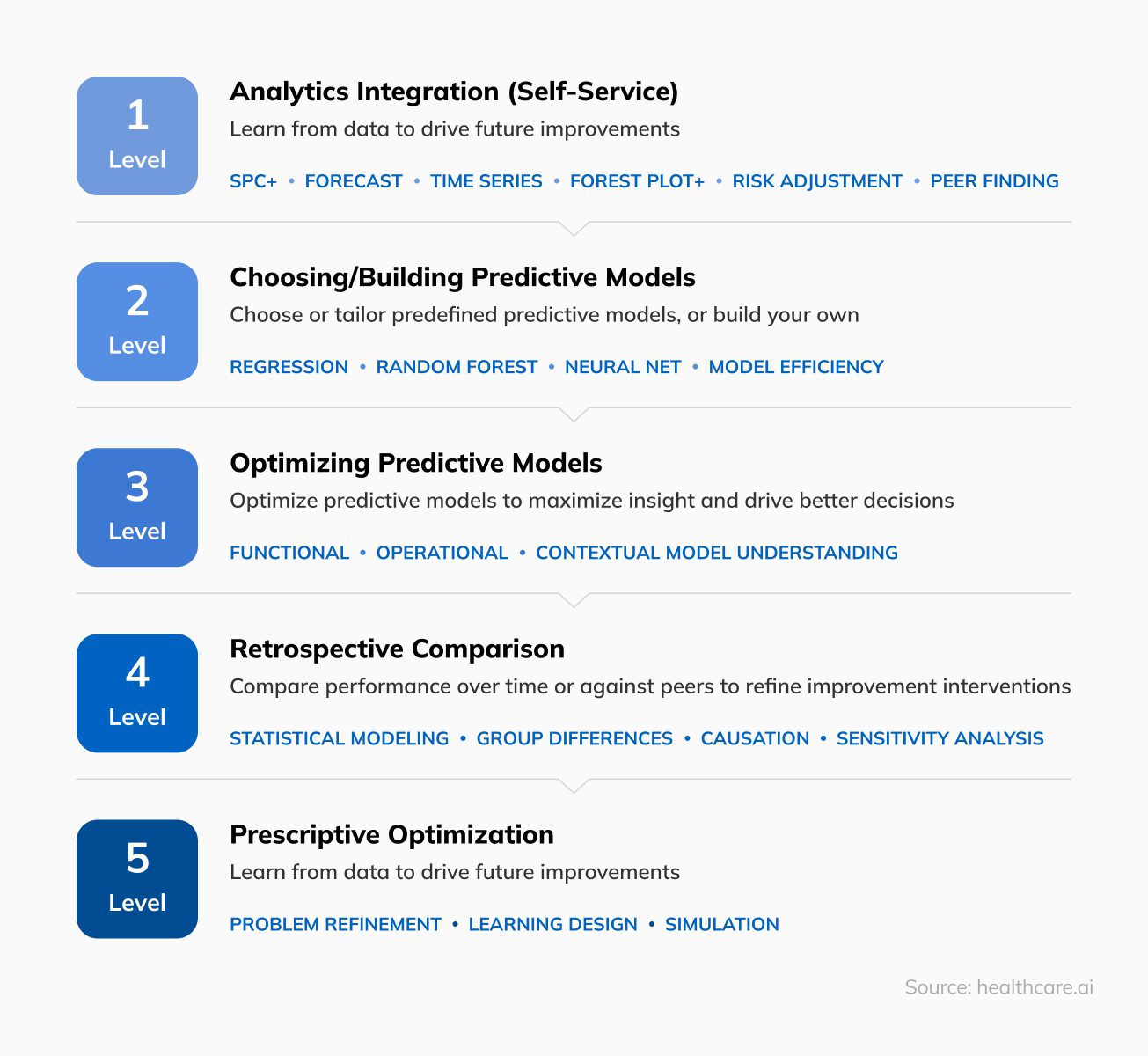 How long did it take to develop: It took four years from starting the machine learning efforts on the backend of Health Catalyst operations to launching the platform.
How much did it impact the company's revenue? Health Catalyst shows a steady growth from $73.08M in 2017, when they started developing the AI framework, to $276.24M in 2022. There are over 300 success stories for healthcare.ai in the company's portfolio, proving its popularity among Health Catalyst's partners and customers.
Conclusion
AI offers B2B SaaS businesses the opportunity to deliver more efficient, personalized, and insightful products, ultimately driving customer satisfaction and business success. It is already a must-have tool for any company looking to succeed in the next 3-5 years. In a year or two, SaaS businesses without AI and ML features will be pushed over by more innovative competitors. If you want to grab this opportunity now, let's keep in touch today, and make your business better and smarter together.