Learn How To Accelerate Your Software Development By Employing A Hybrid Onshore/Offshore Model To Save Up To 40%
Glorium Technologies Provides HealthTech Startups With The Strategic & Technical Expertise They Need To Build Their Vision Right
Complement Your Existing Team With Your Choice Of Pre-vetted Developers With Extensive Experience Building HealthTech Applications

Establish A Reliable Software Development Process That Predictably Allows For Monthly Or Bi-Monthly Release Of The Latest Product Changes

Develop Stunning MVPs In The Digital Health Space That Were Successfully Used To Attract Millions In New Investments

Quickly Build Your HealthTech Ready Offshore Teams To Accommodate The Added Capacity Requirements & Aggressive Timelines
Book Your FREE Product Development Acceleration Call
We'll examine and discuss how to achieve your IT goals through a digital transformation based on proven practices, case studies, and market strategies.




Let's Start The Race And Co-Invent The Future
The Medical Applications We've Built Manage Over 5 Million Patients In The USA & EU
Now It's YOUR Time To Create A Product That'll Make You An Industry Leader
Patient involvement is the start point for daily health management. By developing a delighting end-user experience with us, your product will stay ahead of its competition.
Doctor Search

Appointment Scheduling

Online Billing

Health Records & Test Results

Doctor's Recommendations

Secure Messaging

Data Export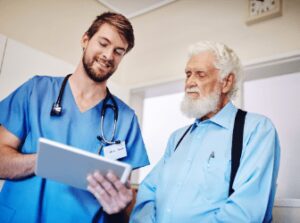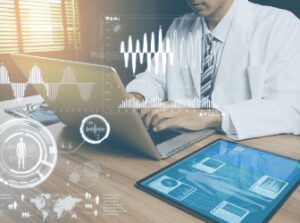 Medical practitioners are the driving force behind healthcare products. We want to share their real needs with you.
Optimization of Workload

Protocol Matching

Access to Lab Results & Records

Therapy Planning

Specialists Concilium

Ratings & Reviews
Resource planning is a vast field of opportunities for medical software development. We're familiar with industry challenges and standards and undertake them confidently.
Custom CRM

Inventory & Procurement

Order & Delivery Management

Provider Dashboards

Payment Management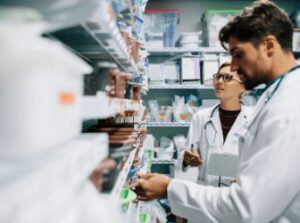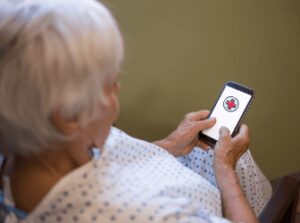 More than 60% of patients use a smartphone to make an appointment or check their treatment plan. Enable cross-platform development to ensure your service reaches all who need it.
Health Tracking

Educational Apps

Gamification

Alerts & Reminders

Maps Integrations
Here's What Sets Us Apart From The Rest
skilled developers, designers, QAs, PMs and business analysts ready to dig into your project
products delivered to satisfied clients
experience in healthcare and real estate product development

quality management you can trust

approved for medical device development
What Others Using Glorium Have To Say
"Glorium Technologies produces satisfactory deliverables to accelerate new feature releases. The team is attentive and manages the engagement effectively. They are analytical and communicate suggestions to encourage improvements, which fosters a long-term partnership."
"We have been working with Glorium for 3 years and have found their work outstanding. They seem more like a partner than another company. They deliver top quality work on time and on budget. I own two companies and use them exclusively now. I highly recommend you consult with them if you are looking for development work."

Glorium Is Proud To Be A Part Of The Inc. 5000 Regionals List Of Fastest-growing Private Companies In The Ny Metro Area