Hire Ruby on Rails Developers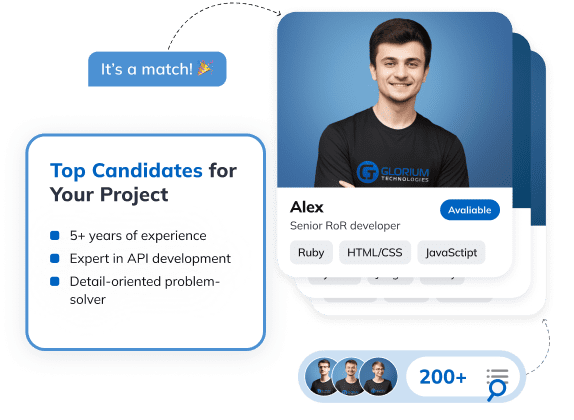 Hire experienced Ruby on Rails developers to develop robust, secure, and scalable web applications at affordable rates.
GET IN TOUCH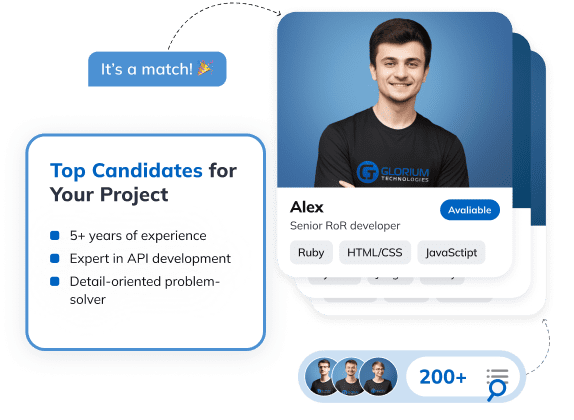 Hire Ruby on Rails Developers to Cover All Your Needs
Our Ruby on Rails developers for hire implement a client-centric approach for providing first-class, user-friendly solutions.
Hire Ruby on Rails developers from Glorium Technologies and get your application built in RoR.
We offer complete QA testing and best maintenance to help support and upgrade your existing platform.
Hire remote Ruby on Rails developers and get your issues resolved with on-demand consultation from our expert team.
We can optimize your existing Ruby on Rails platform with updates and integrate with the latest version of Ruby on Rails.
We have vast experience in developing distinctive applications implementing the best tools and technologies of Ruby on Rails.
Our Ruby developers are knowledgeable on monolithic systems, containers, serverless solutions, Ruby on Rails and have the experience to apply this knowledge to build scalable applications for you.
Why Should You Hire Our Ruby on Rails Developers?
Without Glorium
Difficulty in finding developers with actual expertise matching their CVs
Incurrence of significant expenses in recruiting and training new developers
Project managers spending excessive time managing multiple freelancers and agencies
Involving multiple entities increases the risk of compromising sensitive data and potential data breaches
Inconsistent contract commitments from unreliable freelancers or agencies
With Glorium
Easy access to a wide pool of highly skilled Ruby on Rails developers with verified expertise
Streamlined processes for recruitment and onboarding
Clear communication channels and efficient reporting mechanisms
Compliance with data security standards
Reliable developers delivering high-quality output while reducing errors and delays
Minimized risk of delivery breaches as Glorium maintains consistent and reliable contract commitments
Our Cooperation Models
Our cooperation models provide various opportunities for our clients looking to hire Ruby on Rails programmers.
Flexible Pricing
When you engage our best Ruby on Rails developers for hire, you can pick the payment method that best suits your needs.
Monthly Pricing Model
If you're in search of Ruby on Rails developers for a long-term collaboration
Expect consistent project costs that can be easily budgeted
You're free from additional administrative hassles
All-inclusive development services are provided
Enjoy flexibility in team size and scope of work.
Hourly Pricing Model
With our pool of Ruby on Rails developers for hire, recruit as many or as few as you require, paying exclusively for the time devoted to actual development
Flexible project scope and team size
You're billed only for the real development time
No advance payments or obligations for RoR developers
This model is more suitable for short-term projects with undefined requirements
Contact us to discuss which pricing model would work best for your project.
Best Remote Ruby on Rails Developers
At Glorium Technologies, we offer a range of benefits when you hire remote Ruby on Rails developers or engineers:
Plenty of highly skilled talent to fulfill your engineering needs
Proven expertise with dozens of successful projects in various fields
Full compliance with ISO standards
No bureaucratic hurdles with quick start and flexible cooperation models
Affordable development and overhead costs without compromising quality
Flexible hiring models to fit your needs and budget
Fast and efficient development process and engineering of products
Dedicated project manager to ensure smooth communication and project delivery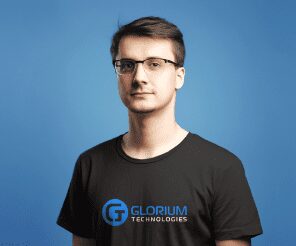 Andrew
Full-stack engineer
Avaliable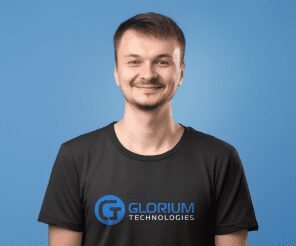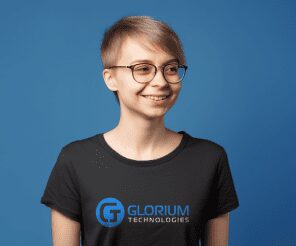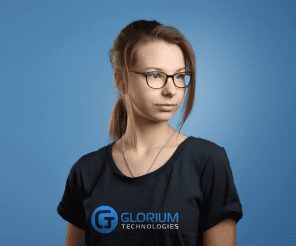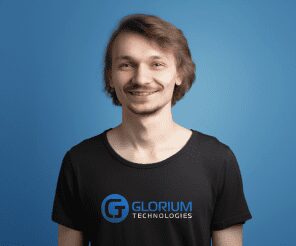 Laravel
MySQL
Codeception
Get Started with Glorium Ruby on Rails Developers
How to hire Ruby on Rails developers from us? Just provide information about your company, project, and needs. We'll find the right Ruby on Rails developers for hire for you.
BRIEF

We get your requirements

CHOOSE

We send you a shortlist

PLAN

We set the cooperation details

TEST

You interview the candidates

WORK

Your developer starts working
Hiring Process for Ruby on Rails Developers
You will go through these steps to pick the best remote Ruby on Rails developers that suit your requirements.
LET`S KEEP IN TOUCH
Share the Brief
Submit a comprehensive description of your project. We'll suggest the most appropriate RoR developer from our talent pool
Scan Talents
We generally have more than a single skillful Ruby on Rails developer. We ensure that you are matched with professionals
Run Tests
During this phase, we evaluate the skills and capabilities of RoR developer candidates through a series of tests and practical tasks
Plan Strategy
We outline the specifics of collaboration; a project manager will be assigned if needed
Hire Talent
After the onboarding process the work will start. You have control over all Ruby on Rails developer's tasks
Our Clients Say about Us
They're truly exceptional.

Joshua Haselkorn,
Co-Founder, Turtle Health
Excellent experience from both professional expertise and customer experience perspectives.

Ingrid Vasiliu Feltes,
CEO at Softhread
Their punctuality and delivery capabilities were exactly as advertised.

Yayoi Sakaki,
CEO, Project Ipsilon B.V.
Who We Are
Glorium Technologies is a top-shelf bespoke software development company boasting 100+ deployed products.
Since 2010, we have created adaptable and scalable solutions and helped innovators turn their ideas into products. Whether you need help with custom software development, product design, or product launch, we are ready to guide you through the entire process.
Why Choose Us
200+
skilled professionals
99%
client satisfaction rate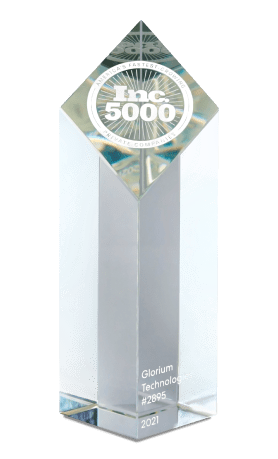 We were named to Inc.500 (2020, 2021,2022, 2023) & Regionals Northeast (2021, 2022) Inc. 5000 Fastest-Growing Private Companies in America.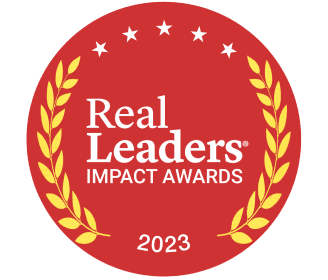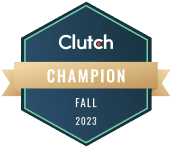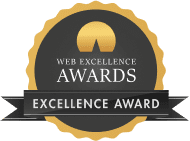 Featured on

Questions You May Have
What is Ruby on Rails, and why should I consider hiring developers with expertise in it?
Ruby on Rails, often called Rails, is a popular open-source web application framework that uses the Ruby programming language. It is known for its simplicity, productivity, and convention-over-configuration approach. Hire Ruby on Rails developers to get advantage for building scalable, maintainable, and efficient web applications.
How do I assess the skills of Ruby on Rails developers during the hiring process?
To assess the skills of Ruby on Rails developers, you can conduct technical interviews, review their past projects, and ask them to solve coding challenges or problems related to Rails. It's also important to evaluate their understanding of key Rails concepts, such as MVC (Model-View-Controller) architecture, RESTful APIs, and database management.
How important is experience with DevOps and deployment tools when I hire offshore Ruby on Rails developers?
Experience with DevOps and deployment tools is valuable for Ruby on Rails developers. They should be familiar with tools like Docker, Kubernetes, CI/CD pipelines, and cloud platforms (e.g., AWS, Azure, Heroku) to ensure smooth deployment and scaling of web applications.
What soft skills should I consider when I hire Ruby on Rails developers?
Soft skills are crucial for effective collaboration and problem-solving. When you hire remote Ruby on Rails developers, look for RoR developers with good communication skills, teamwork, adaptability, and the ability to understand and meet business requirements. Attention to detail and a commitment to writing clean, maintainable code are also important when you hire Ruby developers.
Should I consider remote when I hire Ruby on Rails developers, and how do I manage remote teams effectively?
Hiring remote Ruby on Rails developers can provide access to a broader talent pool. When you hire Ruby developers, to manage remote teams effectively, establish clear communication channels, set expectations, and use collaboration tools like video conferencing, project management software, and version control systems. Regular check-ins and performance tracking can help ensure successful remote collaboration of RoR developers.
What is the role of MVC (Model-View-Controller) in Ruby on Rails?
MVC is a design pattern used in Ruby on Rails. Models represent data, Views handle the presentation layer, and Controllers manage user interactions and application logic, helping to keep code organized.
How do I handle scalability in Ruby on Rails applications?
You can employ techniques like load balancing, caching (e.g., Redis or Memcached), and database optimization. Additionally, consider using a cloud-based infrastructure for scalability.
What is the testing framework for Ruby on Rails applications?
Ruby on Rails includes a built-in testing framework called "RSpec" for behavior-driven development (BDD). It's often used in combination with other testing tools like Capybara.
How can I deploy my Ruby on Rails application?
Ruby on Rails applications can be deployed on various web servers and cloud platforms, including Heroku, AWS, DigitalOcean, and others. The deployment process often involves setting up web servers like Nginx or Apache.
Is Ruby on Rails still relevant in modern web development?
Yes, Ruby on Rails remains relevant and is actively maintained. It continues to be used by many startups and companies for web development projects, particularly when rapid development and maintainability are priorities.